Baixmoduls introduces its new collection for living and dining room, called Kay; An innovative furniture's collection which give us solutions and new concepts for the current home.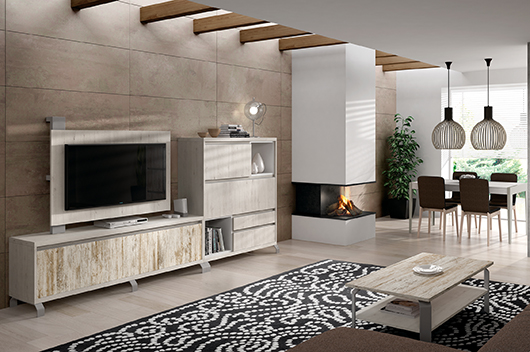 title="Más..." />
The new collection will surprise you with its innovation and finished concepts. It has been created to satisfy all wishes and needs that can have the users as more moderns as they than want enjoying their own house.
The Kay collection offers a large variety of modules and other elements who was been made for be assembled together and obtain largest furniture but also little compositions for tv units, useful sideboards and large shelves. The way of show this new collection, provides Baixmoduls pre-definite proposals obtained from its large experience in making and distribution furniture's specialised on living and dining room. Thanks to this experience, the options who offers Kay can be infinites and totally adaptable in any space or any condition.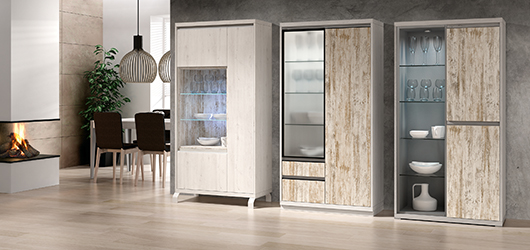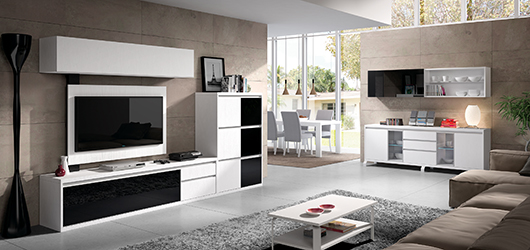 The Kay furniture collection has a design which is in perfectly balance between image and effectiveness. The result is a perfect option to create practical spaces for every day. The tops and bases are on 4 cm, so they give us a hardy and quality feeling, besides the furniture are handless and this look helps them to give a neutral and restrained image.
Between all the elements, in this collection stand out, again, the tv panels. This components taking a step forward. Its goal is to be different and innovative than the others similar products which you can find on the market. Stand out, again, de large range of auxiliaries which this collection can propose, some ones of them with a singular appearance and also with the inclusion of new materials as metal, paint metal or glasses with relief. Also stand out the large range of sideboards and tv furniture which you can found. This is the result that joins them together.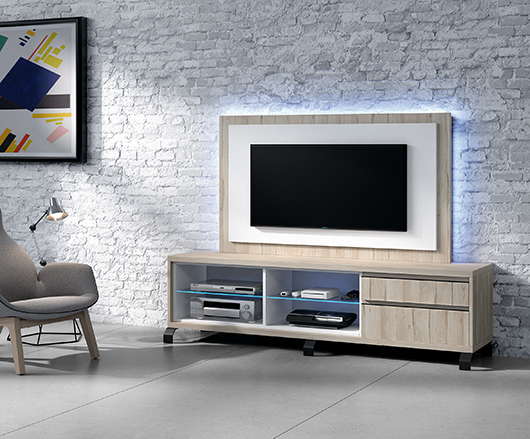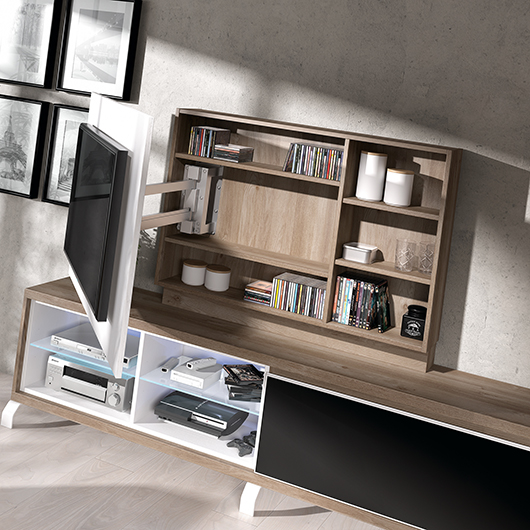 One other difference by this collection is the singularity and quality on its finished. This finished, has not been unnoticed. On this way Baixmoduls continues using materials and finished which distinguishing it from its competition. The furniture from Kay collection has also fittings on first quality and some one of them are designed and made with exclusivity. The goal with this process was obtains exclusives and distinguishing furniture.
This new living and dining room collection, Kay, provides a lot of solutions and a big personality, and this is the results that join trendiness, naturalness and versatility.
The trendiness is on all new concepts and new proposals . The naturalness is in all the new texture which are between de most actual trends. The large range of elements which we can obtain are the versatility and are an answer for all kind of users and spaces.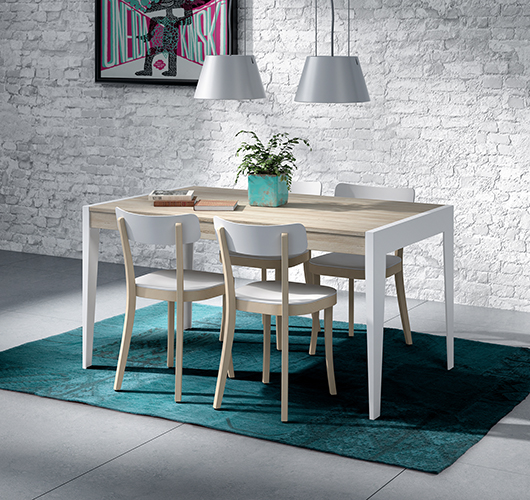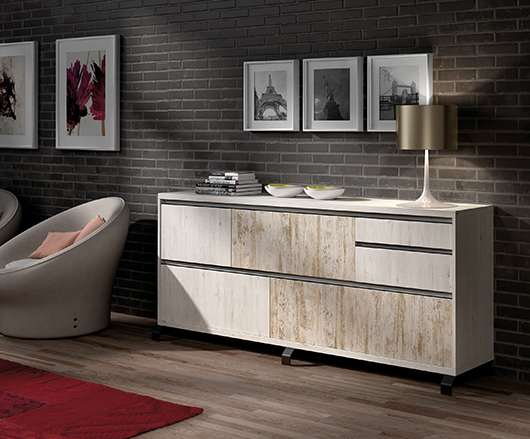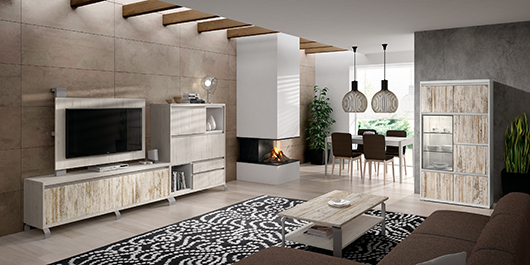 Source: Baixm0duls
Read more news related Baixmoduls published at Infurma
Visit the Baixmoduls website