The leading Scandinavian design brand Normann Copenhagen presents new furniture and lighting products through an exhibition in the concept store in Barcelona, Nordicthink.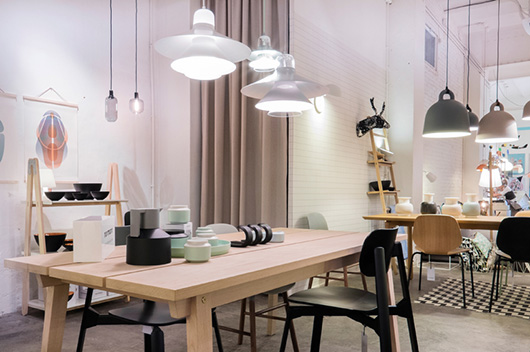 title="Más..." />
From the 23rd of October 2014 the trendsetting Barcelona store Nordicthink dedicates 35m2 to introduce Normann Copenhagen's growing collection of furniture and accessories to citizens of Barcelona.
The store carries the largest selection of Normann Copenhagen products in Spain gathered in one retail space. Codeco Import, Normann Copenhagen's new representatives in Spain, have initiated the collaboration as part of the goal to make the brand better known to the public in Spain.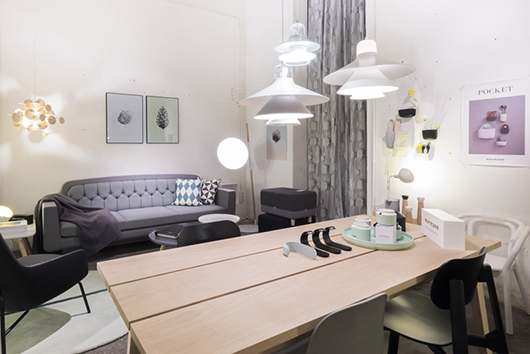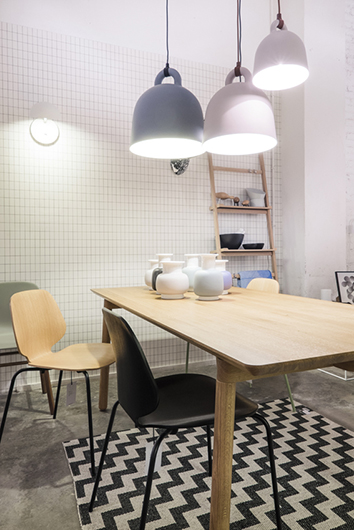 Customers can expect to see a mix of versatile furniture pieces, lovely textiles in simple, graphical designs, sculptural lighting, and innovative home accessories. The area is minimally styled environments full of decoration ideas that are easy for customers to transfer into their own homes.
Increasing interest in Scandinavian design
Though Spain mostly know Normann Copenhagen for their small kitchen accessories and glasses, the collection is much more today that when the company started in 2002. Over the last couple of years, the range has expanded explosively. Normann Copenhagen first started producing furniture in 2009, but it is over the last couple of years that it has really grown into a diverse and full furniture collection. The collection now includes both small and large-scale pieces consolidating Normann Copenhagen as a furniture brand as well as a manufacturer of lighting and home accessories.
CEO and Co-founder of Normann Copenhagen Poul Madsen says: "We are happy to be able to show our Spanish customers more of what we are all about. We are seeing an increased interest inScandinavian design on the Spanish market and we want to take the opportunity to let people know exactly who and what Normann Copenhagen is and stands for. We are thrilled that our new friends at Nordicthinkare helping us do this.".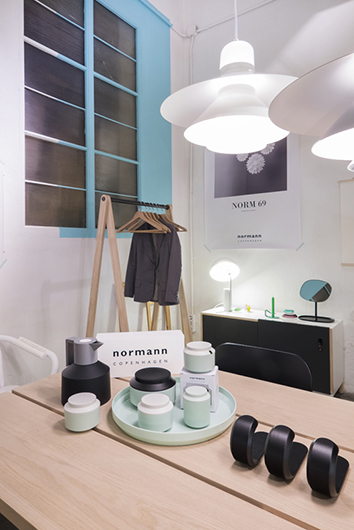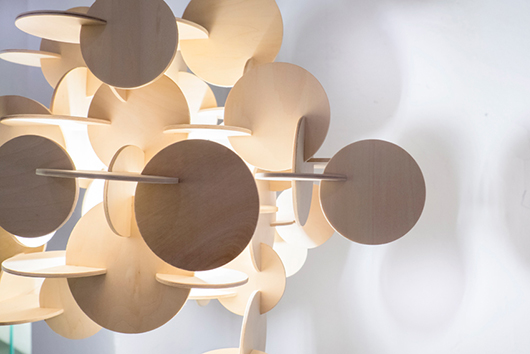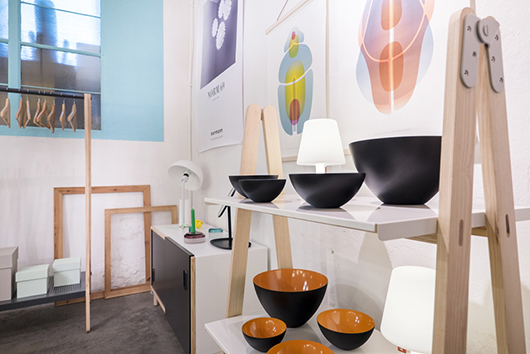 Information & images by courtesy of Nordicthink
Visit the Nordicthink website
Visit the Codeco Import website
Visit the Normann Copenhagen website