DUX, in a unique collaboration with Carl Hansen & Søn, presents a bed in design by Børge Mogensen
DUX enter a collaboration with Danish furniture manufacturer Carl Hansen & Søn. Together they are launching a bed based on sketches found in Børge Mogensen's archives. With a sleek design and compelling choice of materials the best of two worlds are combined - DUX's expertise in sleeping comfort, and Carl Hansen & Søn's tradition for craftsmanship and design.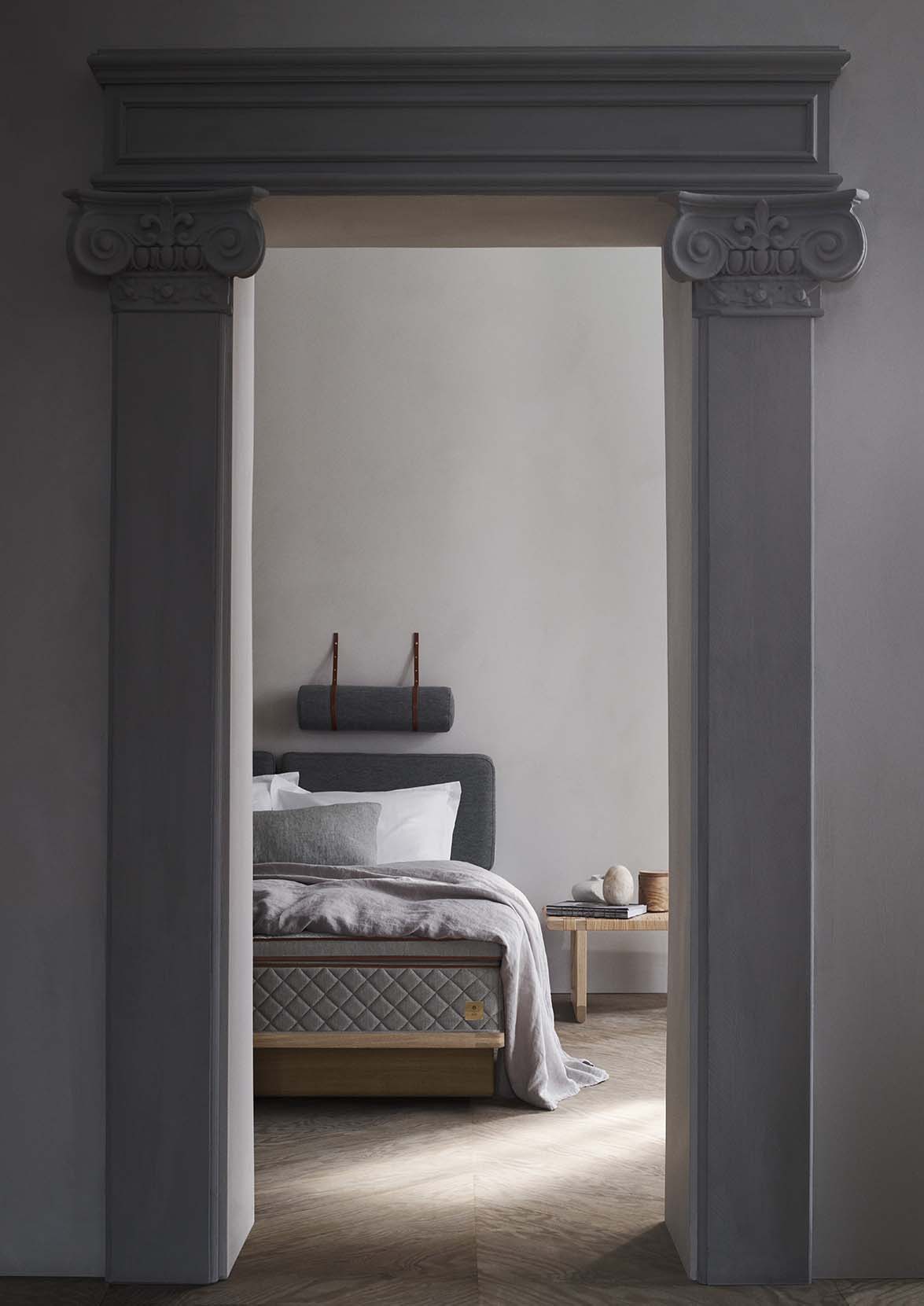 This bed has never been in production before
The two family-owned companies, Danish Carl Hansen & Søn and Swedish DUX, have jointly created a bed in a sleek design. The bed features many of Børge Mogensen's characteristic details, including the beautiful visible mortise joints which require great precision and meticulous craftsmanship. Børge Mogensen's focus on creating designs that last for generations is also evident in the bed which has a sturdy frame made of solid oak and rectangular and cylindrical cushions that complete the look with straps in saddle leather. The DUX spring core mattress has been specially developed for the bed. It is upholstered in durable light grey DUX textile with exclusive, hand-sewn piping cord. A soft DUX top mattress adds extra comfort to the bed.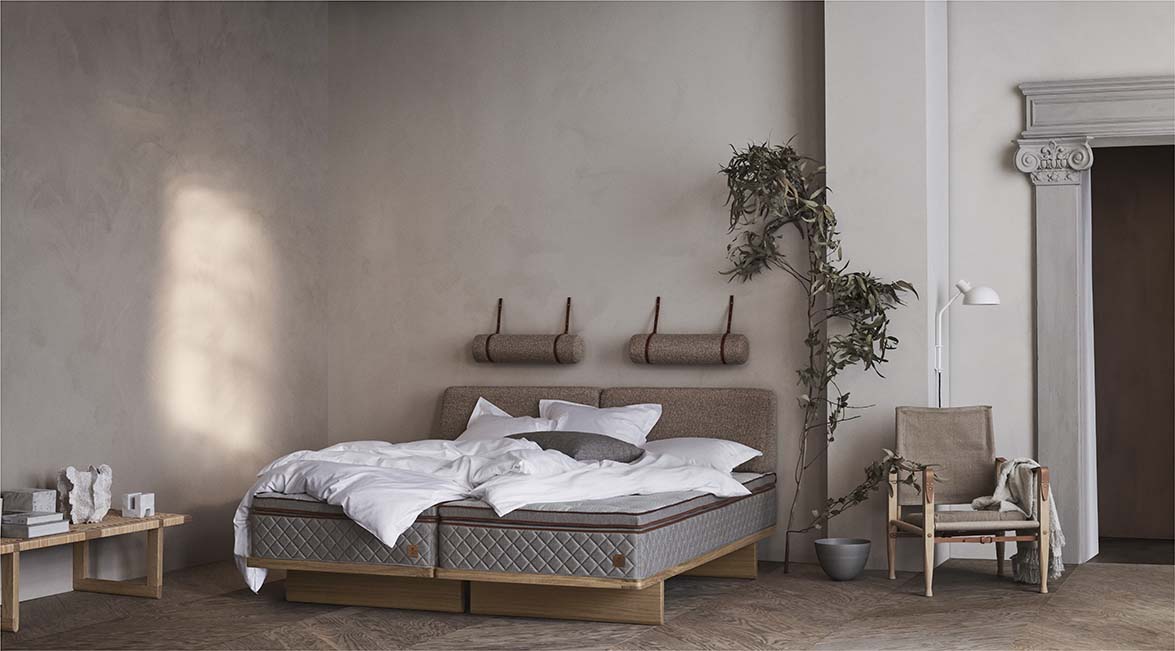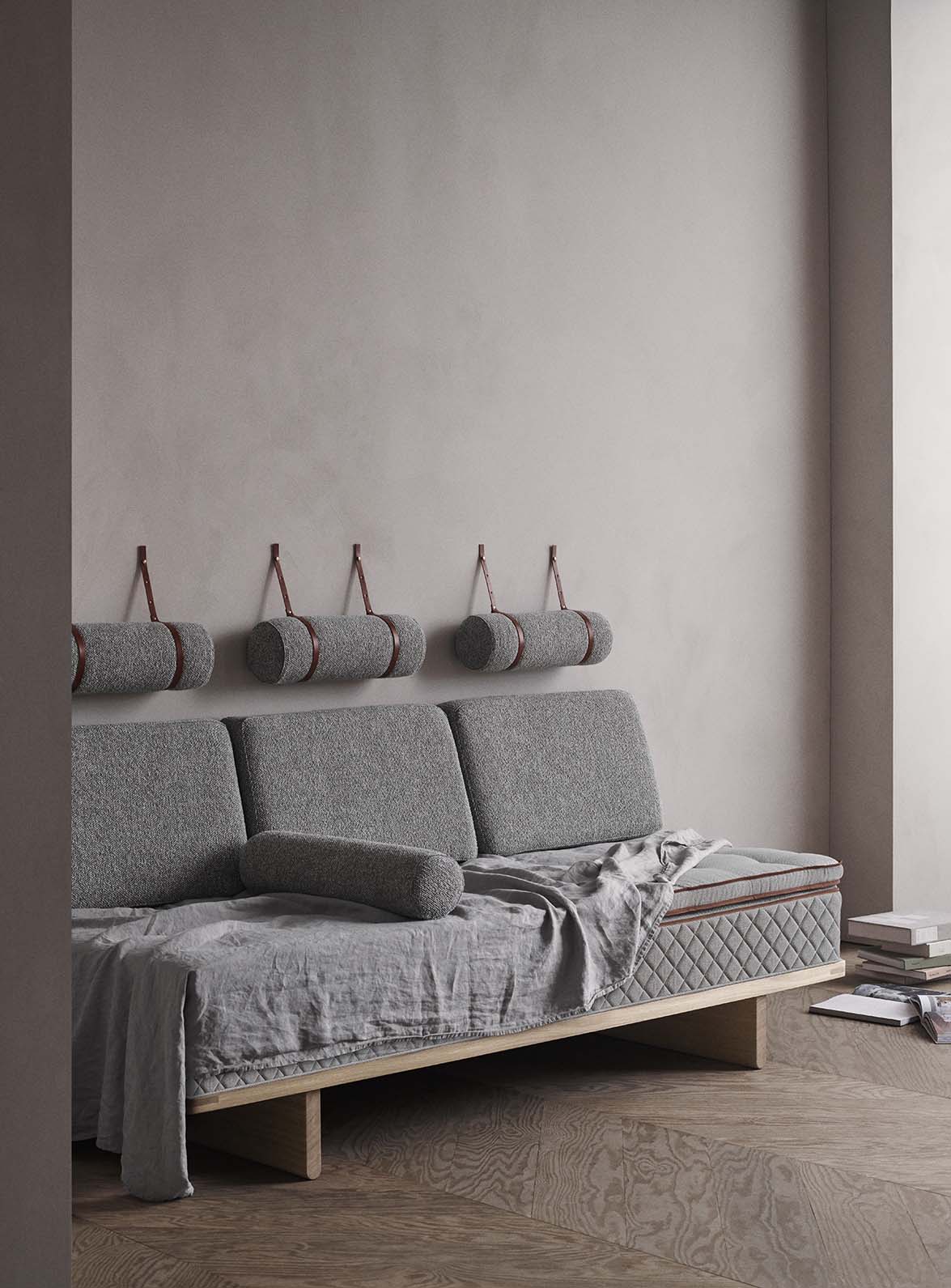 Henrik Ljung, CEO of DUX
Henrik Ljung, CEO of DUX, says: "Carl Hansen & Søn and DUX share a common tradition for craftsmanship and design. For Børge Mogensen, comfort was paramount - and DUX shares the same value. The exquisite craftsmanship, thoughtful construction, social commitment and quality of the materials that Børge Mogensen worked with are impressive. A piece of furniture must be flexible and fit for everyday use. Together with Carl Hansen & Søn, we have been given the opportunity to revive a fantastic design by Børge Mogensen and showcase the best that DUX has to offer. The craftsmanship details of everything from the mattress to wooden frame permeate the design, creating a bed comfort that needs to be experienced."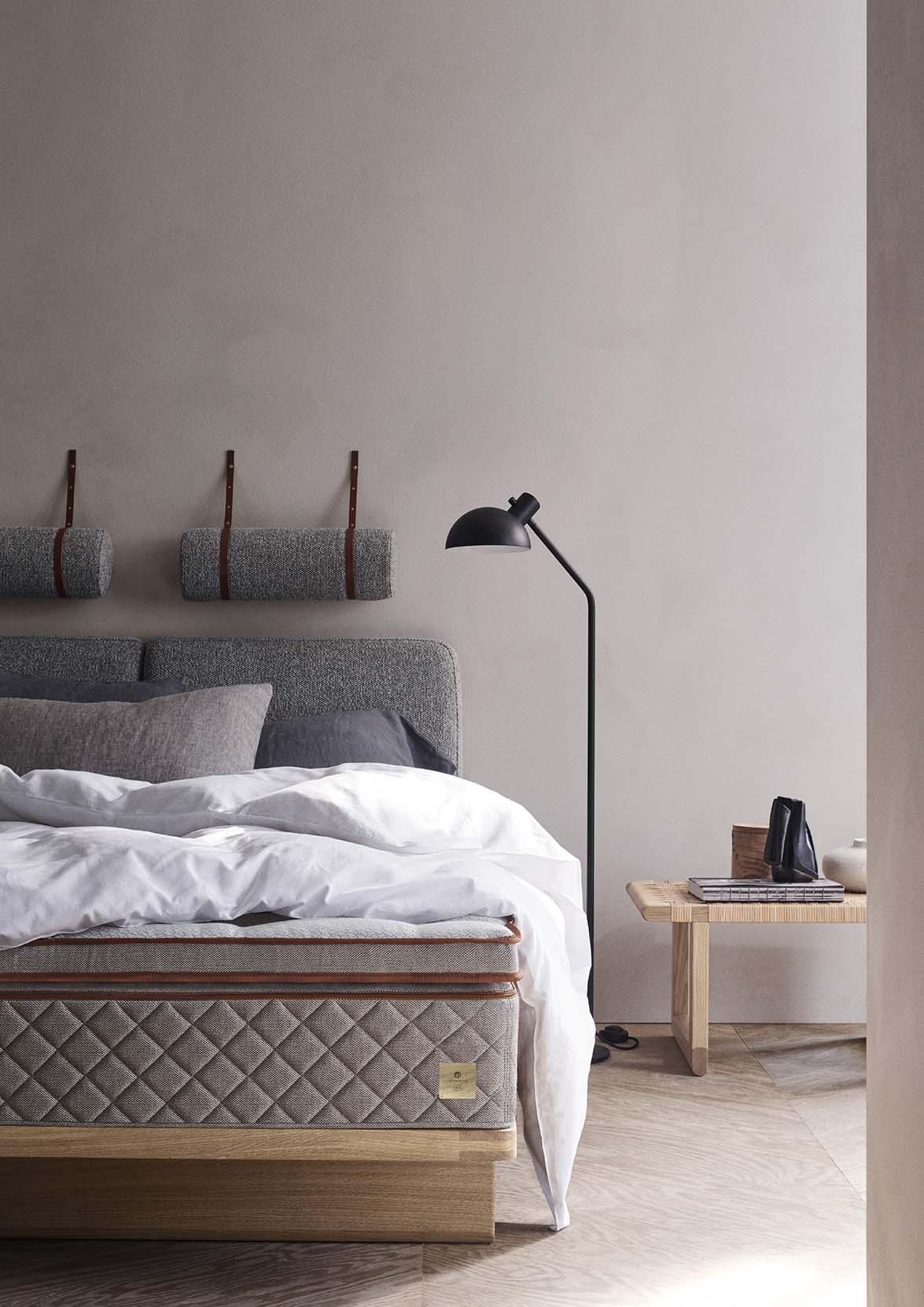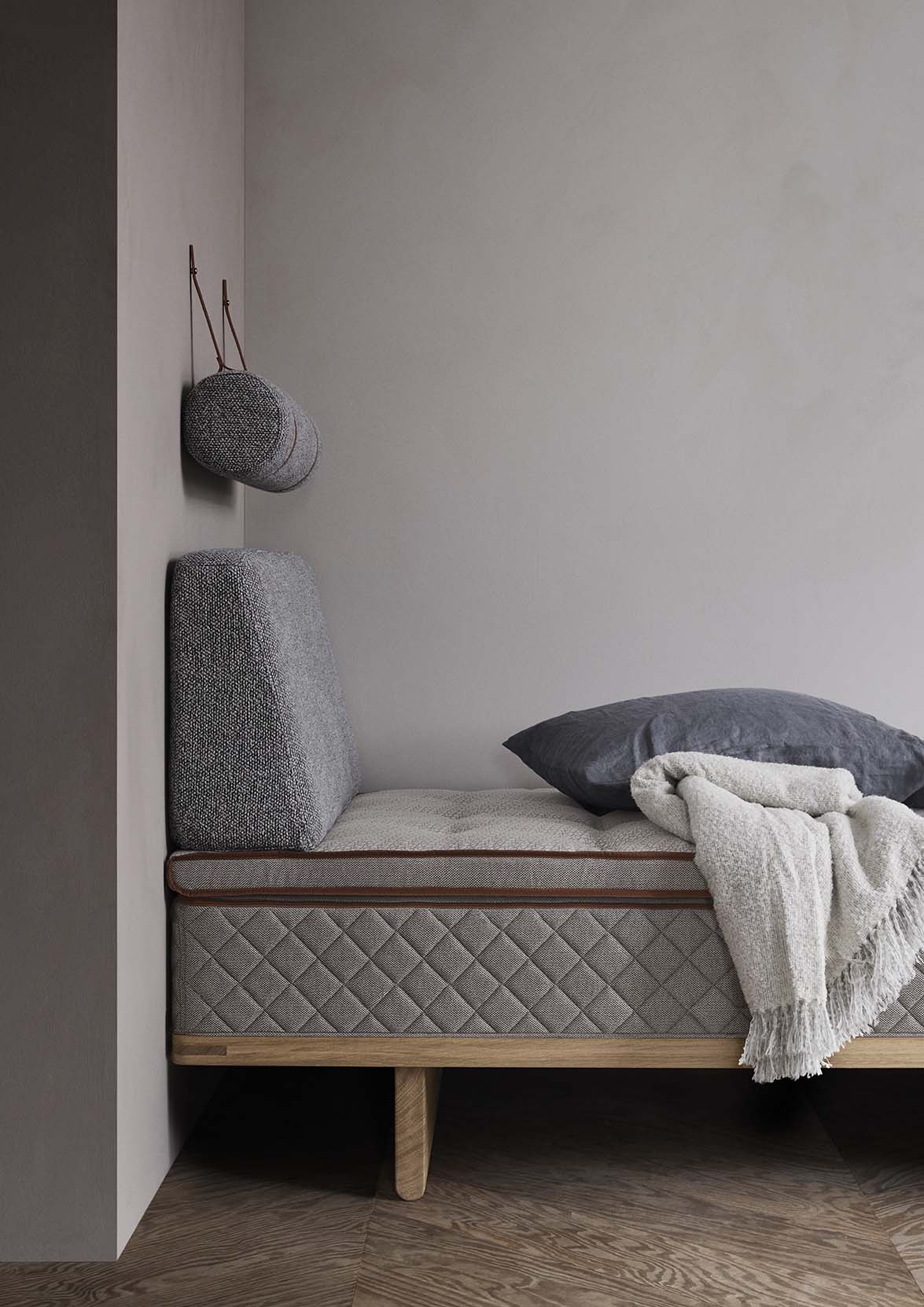 Knud Erik Hansen, CEO of Carl Hansen & Søn
On the collaboration with DUX, Knud Erik Hansen, CEO of Carl Hansen & Søn, says: "Like Carl Hansen & Søn, DUX is a family-owned company with a long tradition of dedicated and beautiful craftsmanship.A mattress from DUX is also more than just a mattress - it is a piece of design. DUX does not compromise on aesthetics or function, which fits perfectly with our philosophy at Carl Hansen & Søn."
This is the first time Carl Hansen & Søn has presented a bed and, about this, Knud Erik Hansen says: "It has long been our wish to be able to furnish all the rooms in the house. With the addition of the bed, it also becomes possible to furnish bedrooms and entire hotel rooms with our collection, especially with our selection of Børge Mogensen furniture, which is quite unique."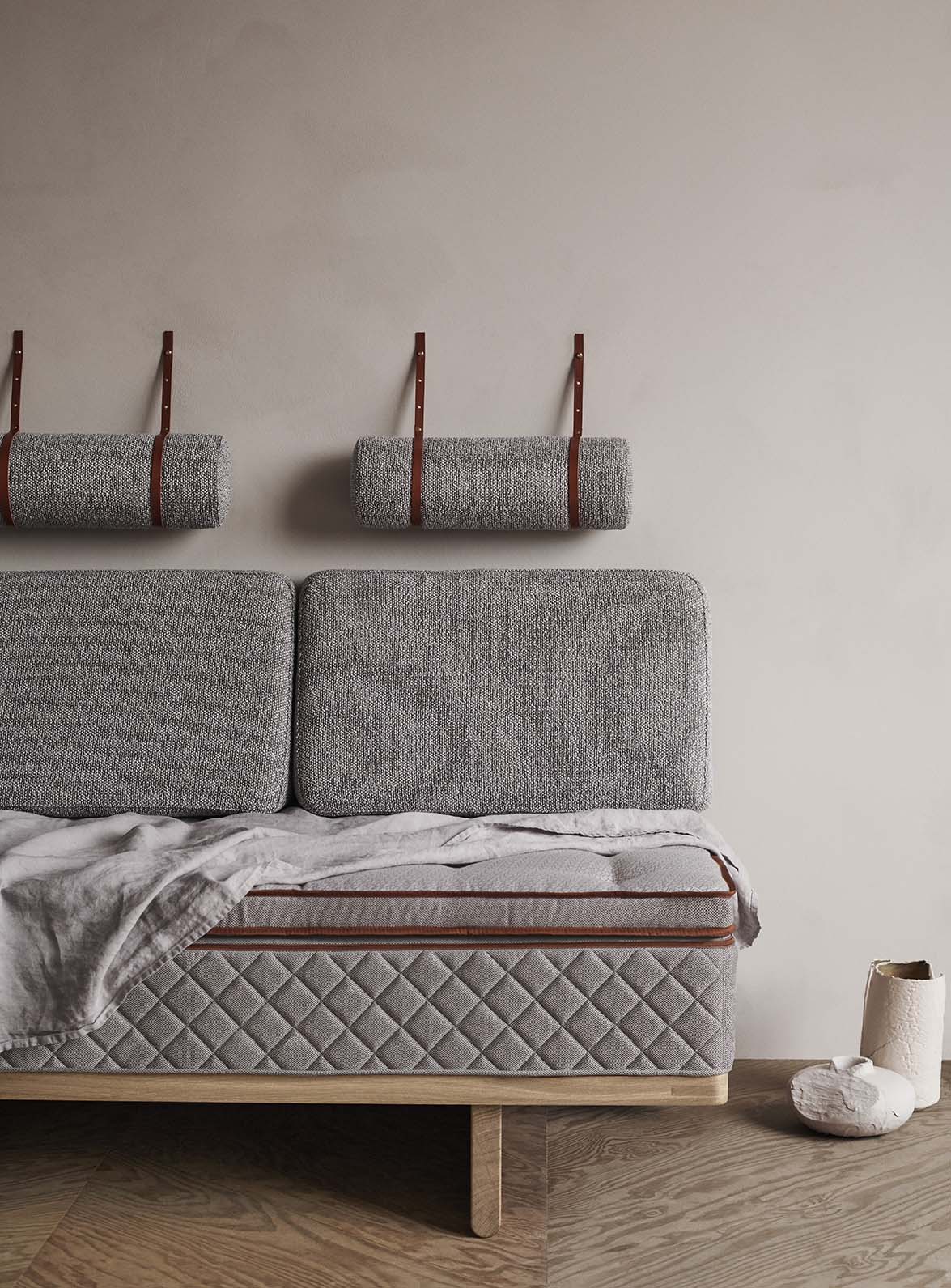 The bed BM0555 Carl Hansen & Søn x DUX CH18 will be in stores from June 2021.
Source: DUX
Read more news related Carl Hansen & Son published at Infurma
Visit the DUX website