Las Vegas Market announced today that it will present the largest number of temporary exhibitors in its history—showcasing more than 475 vendors in 16 temporary collections located on five floors in two buildings—during the upcoming Summer Market, Sunday, July 27, to Thursday, July 31, 2014.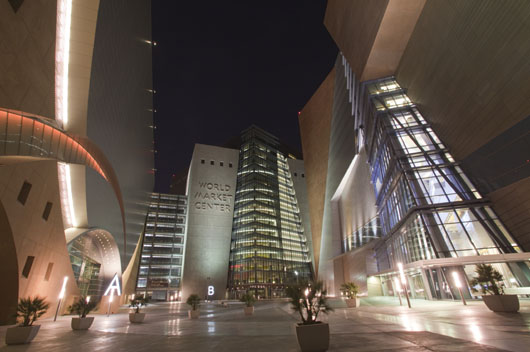 title="Más..." />
"Las Vegas Market growth shows no signs of slowing, and we're on track to break all previous records for number of exhibitors and total net square footage for temporary exhibits this summer," said Dorothy Belshaw, president of Gift & Home Décor, International Market Centers. "As part of our strategic growth plan to position Las Vegas Market as the leading furniture, home decor and gift destination in the western United States, the summer market will feature its largest-ever collection of gift and home décor exhibitors - with nearly 400 temporary gift and home exhibitors in nearly 90,000 net square feet of exhibit space in Building C in July."
In Building B, an additional 35,000 square feet of near capacity temporary space on B2 will showcase more than 80 exhibitors offering a wide selection of home furnishings, including furniture, upholstery, motion, bedding, juvenile, accessories and décor. New exhibitors debuting at the summer market include Archbold Furniture Company, Becker Designs, Cabinetbed Inc., Dogberry Collections, DownEast Home Collection, Flash Furniture, Maaya Home, Oasis Concepts, Pin Dynasty and Regis Patrick Collection.
"Temporary exhibits at Market are an important opportunity for the retailer to get exposure to new resources, new products and emerging trends in the industry. Our home furnishings temporaries - right in the middle of the Las Vegas Market action - showcase newly introduced products from up-and-coming resources all in one easy-to-shop location." said Tom Mitchell, president of Home Furnishings, International Market Centers. "B2 will feature the largest lineup of temporary exhibitors yet with new exhibitors, re-merchandised booths and exciting show specials."
Growth of temporary gift and home décor exhibits is being fueled, in part, by the addition of two new categories on floor C11 - FIRST, which spotlights first time to market products, providing buyers with the opportunity to find fresh, creative and unique resources across all categories; and COUTURE, which offers a unique presentation of artist/designer/maker products, specially created to offer one of a kind selections for immediate delivery. These additions, along with consolidation of GLOBAL into MADE and FASHION into GIFT, will result in presentation of 16 unique themed collections of temporary exhibits this summer: HOME, GALLERY, TEXTILES, STYLE and VERANDA on floor C5; COUTURE, GIFT, FIRST, GOURMET, MADE, TREND, VINTAGE and CARRY! on floor C11; C-ONE, a collection of leading specialty tabletop , better gift and home décor suppliers; LIFESTYLE COLLECTION on C10 featuring leading lifestyle brands in "micro showrooms"; and home furnishings temporary exhibitors on floor B2.
Additional growth, specifically in handmade, juvenile and lifestyle resources, is creating exponential expansion of exhibitors in these three categories for the summer market. Handmade resources have doubled in the last six months, and MADE on C11, which focuses on domestic and international handcrafted, artisanal and designer-created products, will showcase: Amano Fair Trade, The Leakey Collection, Oxidos Sas, Pick Up Sticks Jewelry, The Porcelain Garden, and Swahili Imports.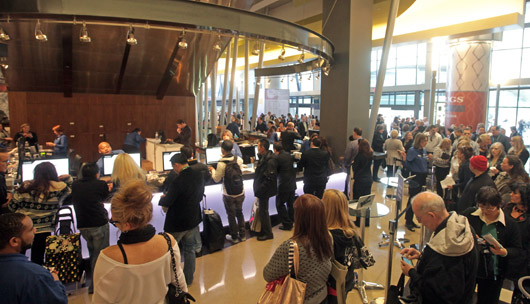 Similarly, Las Vegas Market lifestyle resources are rapidly expanding, with a large influx of new resources in this category confirmed for July. Notable lifestyle suppliers among TREND exhibitors on C11 are: Dori Csengeri, Gail Garcia/Elaine Arsenault, John Wind Maximal Art, Kate Mesta, and Vilmain. Temporary lifestyle exhibits presented in "micro showrooms" on C10 also are expanding for the summer Market, tripling to feature some 20 companies including: Glenda Gies, Heritage Lace, Hot Skwash, Margot Elena Seda France, and Stewart Stand. In addition, as part of a first-time co-location, a new PLUSH pavilion also will debut on C10 bringing better juvenile products to the Las Vegas Market, including The Daisy Baby, Ecobib, KidKusion Inc., Moby Wrap, and Pack My Ride.
Other temporary lifestyle-focused exhibitors on C11 include newcomers in FIRST: Battle Born Arts, Dry Divas and Tutem; leading GOURMET exhibitors: Grainware, Indulgent Confections, Iveta Gourmet, Picnic Time and True Fabrications; GIFT suppliers: Cupecoy, Knack 3 Inc., Madison Park Group, Melissa and Doug, Petal Lane and White River Designs. VINTAGE will include notable resources: Emma Grace Designs, French at Heart, Monahan Papers, My Mothers Buttons and Queen of My Heart; and COUTURE and CARRY! immediate delivery resources: Billie's Jewelry and Accessories, Cranston Jewelry, The Lady From Venice, Lauren Michael and Ole Gift.
On C5, home-focused temporary exhibits include GALLERY: with Amity Home, Christen Maxwell- NY, Emily Madison Linens, Sivaana and Softline Home Fashions; VERANDA outdoor living suppliers: Heather Fields Home & Garden, Mariachi Imports and Phoenix Phire Designs; and HOME, STYLE AND TEXTILES exhibitors: 425 South, Authentic Models, Vertuu, Hip Chik Casual, Irvin Studio and Design, Karma Living, Torre & Tagus, Urban Trends, Vahallan Papers Inc., Watson & Co. and Woven Workz.
High-profile temporary presentations in the C-ONE cross-category showcase include: Chehoma, Emporium Home, Gold Leaf Design Group, Phylum Design Inc., SABRE Paris and SkLO.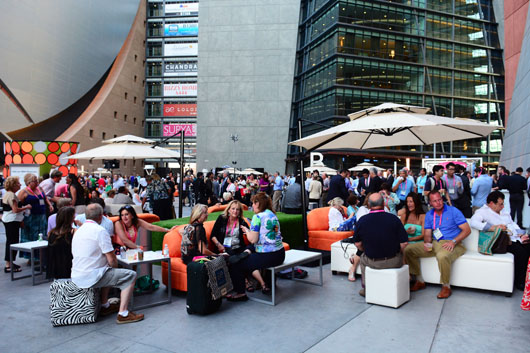 A variety of special events, including daily networking opportunities, evening entertainment and hospitality offerings, are planned for buyers within the temporary exhibits throughout Buildings B and C. In Building B, there will be a complimentary happy hour on B2, from Sunday to Wednesday, from 4 to 6 p.m. Special events in Building C include a Gourmet Demo Stage on floor C11 featuring daily presentations of new products, store displays and demonstrations, as well as daily free food and wine tastings in the GOURMET category, a daily Brunch Bar served from 10 a.m. to 12 noon Sunday through Thursday on C5 and C11, and afternoon happy hours in bars on all temporary floors daily, from 4 to 6 p.m., from Sunday through Wednesday. All market-sponsored hospitality is free to attendees.
Source: Las Vegas Market
Read more news related Las Vegas Market published at Infurma
Visit the Las Vegas Market website