The second day of Cevisama was marked by the visit of prominent professionals in architecture, interior design and decoration business linked to the comprehensive equipment contract-large spaces, public or private, as hotels, office or residential complex-.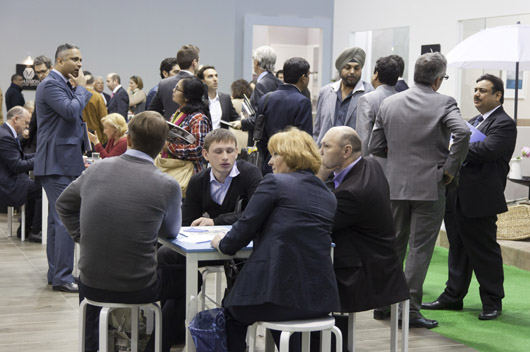 And yesterday in Feria Valencia, under the Spanish showpiece ceramic industry, has begun the "Contract Business Area", an initiative launched by Cevisama in collaboration with Unex (Habitat Business Association, Internationalisation and Habitat) manufacturers to provide the keys to enter or grow in this channel, especially in high-potential markets such as Latin America development.
The architect Fernando Arteaga Vazquez, designer based in Milan and Santiago Miranda Rican Saballos Adrian opened the lecture series of the 'Contract Business Area'. Arteaga highlighted the "great opportunity offered by projects in Asia, despite the culture shock involved". The developer notes that "Asia, and specifically China, is a market that values the quality, novelty and innovation". Meanwhile, Santiago Miranda explained the Italian philosophy of the project and the joint between designer and company, "A key element of success in the field of Italian contract". While, Saballos Spanish firms recommended "deepening the Latin American market", which emphasized "its commitment to becoming more sustainable projects".
This day continued with the participation of leading prescribers as Jose Antonio Rivera, project manager of the largest luxury hotel chain in Mexico and Central, Jack Zyman Mexicans and Jose Antonio Garagarza, the architect Peter Pond, Carlos Cunnha Portuguese and Valencian architect José María Tomás.
The initiative 'Contract Business Area', which continues today with presentations by professionals as the Peruvian Jorge Puig, Puerto Rico's Hector Ruiz and Rufino Javier Hernandez, owner of the only Spanish architectural firm with office in Qatar, complements work meetings between participants and exhibitors prescribers Cevisama and guided tours of the different areas of the fair.
Results of the tile industry
In addition, Cevisama has welcomed this morning's press conference Ascer international (Spanish Manufacturers Association of Ceramic Tile), in which it has announced major industry figures. As explained by the President of Ascer, Joaquin Pinion, ceramic sector exports in the last year were worth more than 2.000 million, which represented an increase of 10% over the previous year. The event has become Awards Ascer Ceramics.
Also yesterday have begun briefings organized by ICEX (Institute of Foreign Trade) in Cevisama. And they have done with the conference "How to improve the ranking of Spanish tile in the United States face competition from emerging countries", by Rocamador Rubio, department responsible for habitat and tile ICEX office in Miami.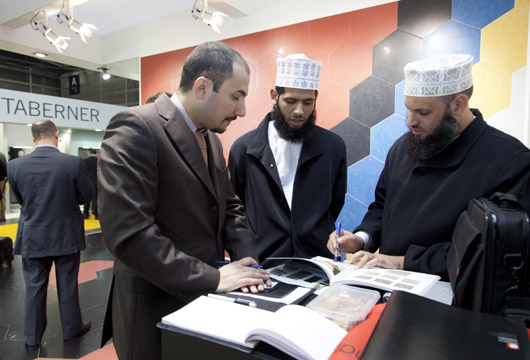 Second round of Cevisama, which runs until Friday, has passed with a significant presence of foreign visitors, a trend that could be seen during the opening day and that for optimism.
Source: Cevisama
Read more news related Cevisama published at Infurma
Visit the Cevisama website