"Once upon a time there was a sheet of paper and also a felttip pen drawing a circle on it, followed by many other circles". This could be the story of Hulahoop, the new table designed by Alessandro Busana for Bonaldo.
At the heart of the project there is a simple shape, that of a ring or hoop, which is repeated many times to make up the base of the table. The name "Hulahoop" derives from the traditional game of hula hoop which, according to the designer, is the perfect example of how a simple shape, if used in a creative way, can become a special and surprising object.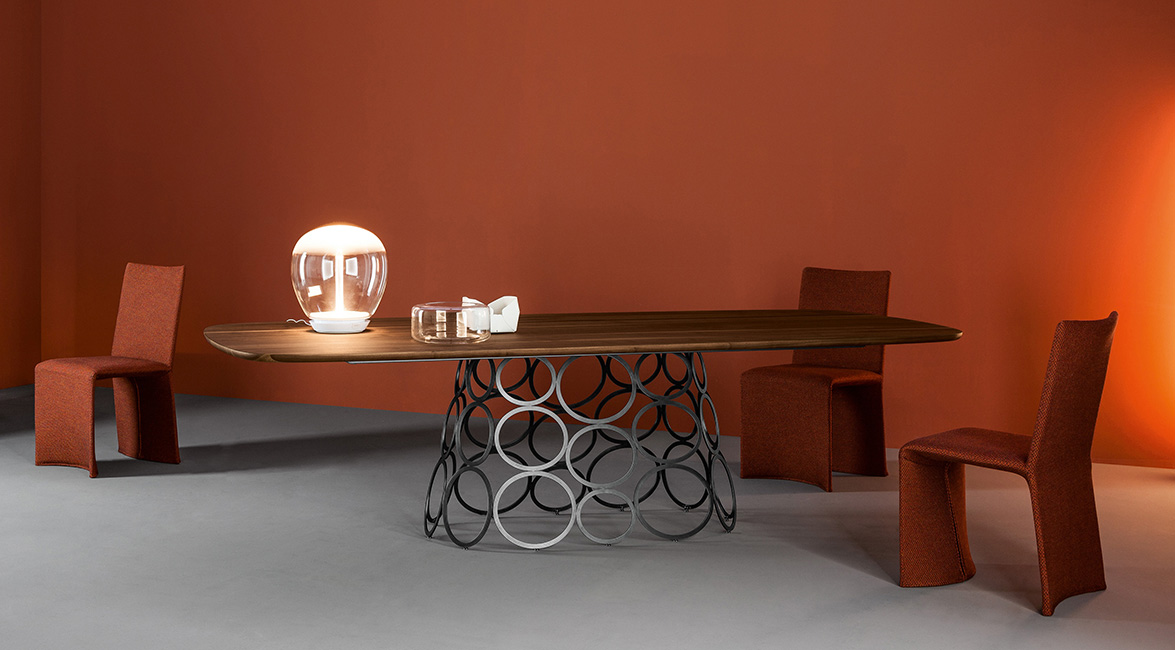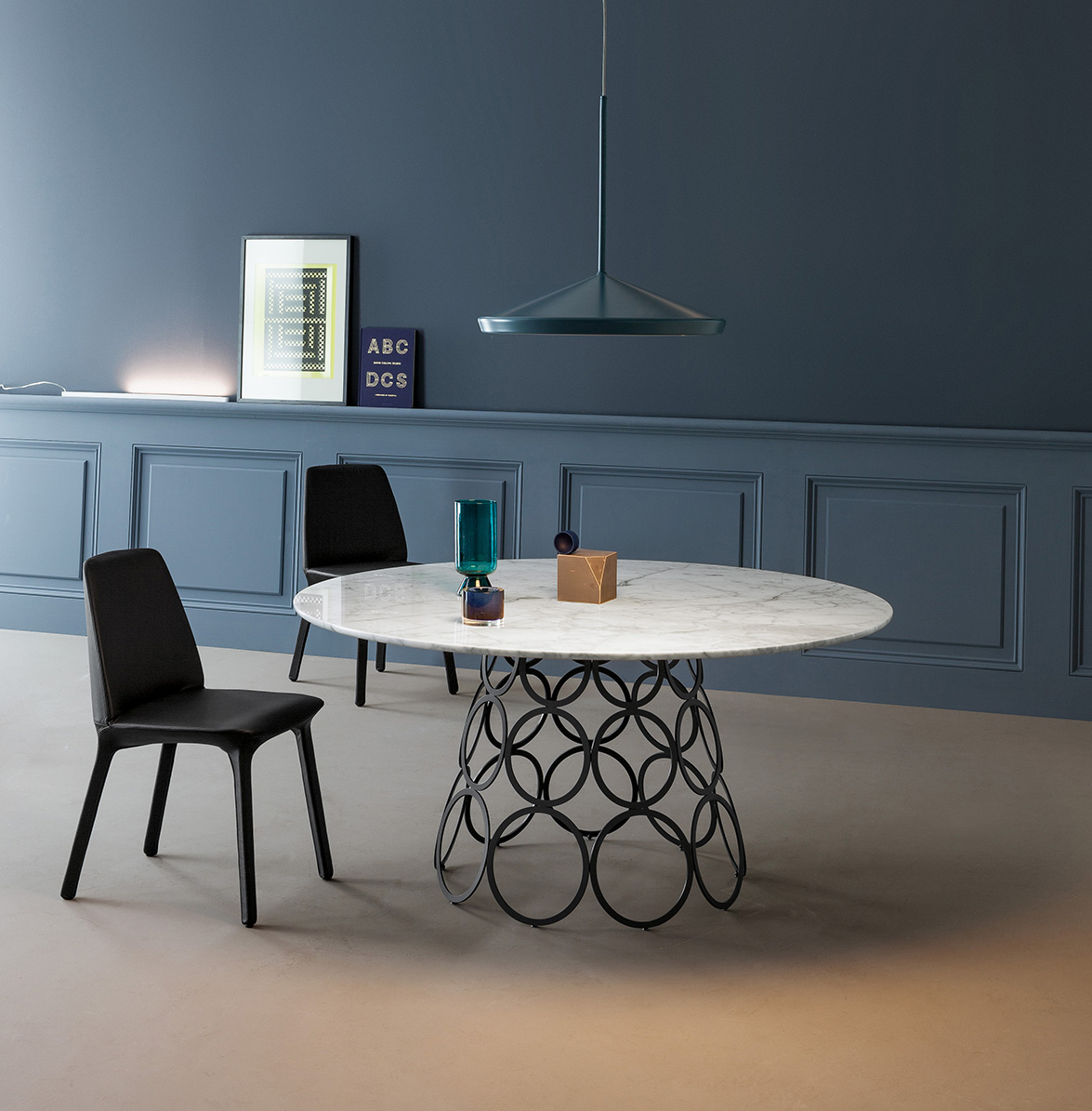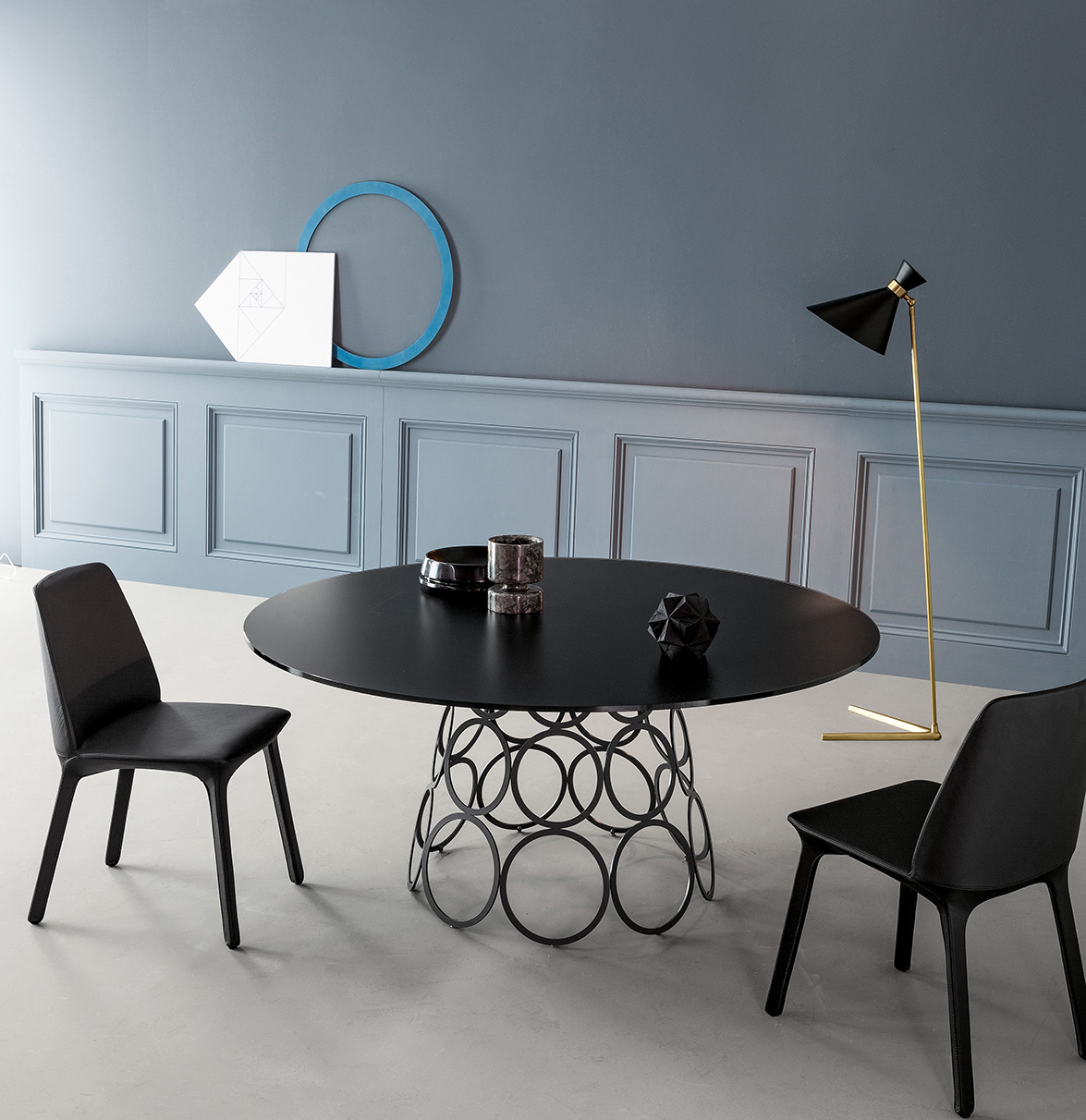 Hulahoop is characterized by a minimal top and a frame comprising metallic rings which, owing to perspective, overlap one another, giving rise to a graphic pattern capable of rendering a dynamic image that changes every time depending on the viewpoint. A special feature of Hulahoop is the contrast created between the lightweight shape of the table legs and the heaviness of the metal used to make them. The result is a frame filled with voids which gives rise to an object that is capable of blending in seamlessly with any setting, adding a touch of lightness to it and, at the same time, a unique personality. A fundamental aspect of the production process of this table is the perfect and successful combination of the industrial component with the human one: machines and men work together to create every single element and hoop that makes up the base of the table.
Here is a video in which Alessandro Busana explains the realization of this design.
Hulahoop offers multiple combinations of materials and dimensions. The table top - which is simple, clean-cut and free of sharp edges - is in fact available in various types of marble, wood, ceramic and glass. The decorative base is made of metal painted in a host of different colours or with copper, brass or pickled finish.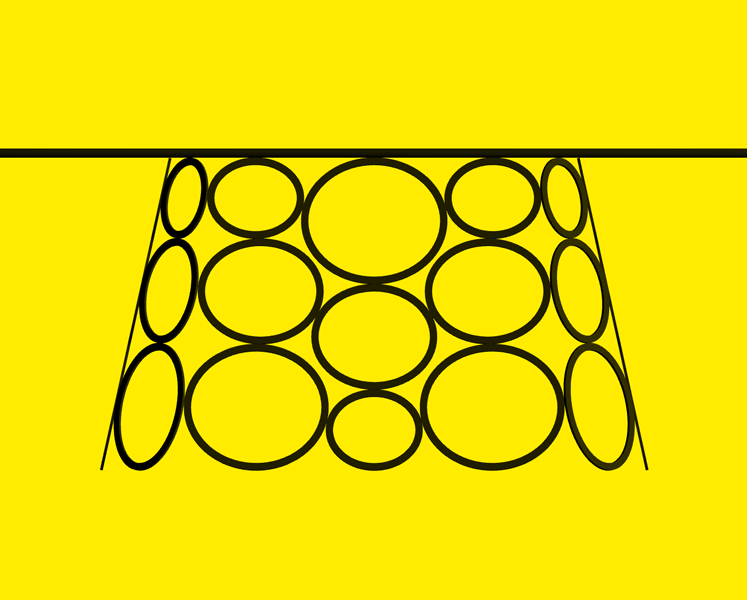 Dimensions: rectangular (220×110 cm, 280×115 cm), round (diameter 120, 140, 160, 180 cm).