Like all pieces in the Heritage collection, the new Camelia Folding Screen and Mirror by Malabar draws its inspiration from a world of cultural elements confined to world history.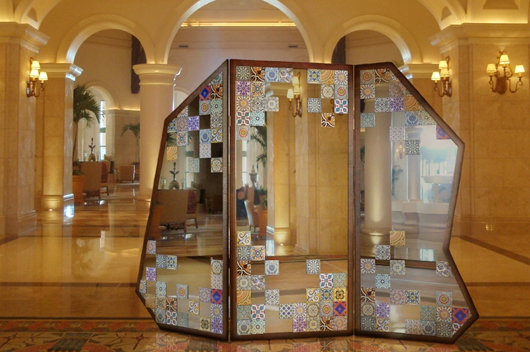 The famed tiles adorning many traditional Portuguese façades inspired the Camelia Folding Screen and Mirror. More specifically, it was the 17th century flowery mosaics named "camélia", still seen today embellishing many of the walls in Lisbon.
Combining classic floral motifs with mirrored surfaces, Camelia is an imposing, functional and stylish room divider that competently creates the illusion of more space. The structure of this piece is made of solid cherry wood and handpainted illustrations that faithfully parallel real ceramic tiles, due to the high gloss varnish finish.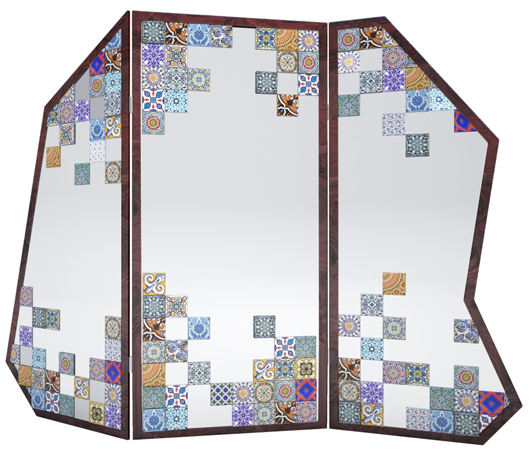 Malabar designers mixed minimalist wooden panels with an assortment of historic tile patterns, bringing to contemporary homes a distinctly emotional and spirited piece.
Source: Malabar
Read more news related Malabar published at Infurma
Visit the Malabar website