For its design concept, both harmonic and disruptive at the same time, the RHYTHM Collection designed by Arik Levy for VIBIA has been awarded the "Best individual lamp/lighting device" at the IIDA/HD Product Desing Competition 2012.
Sponsored by the International Interior Design Association (IIDA), in partnership with Hospitality Design Magazine, the competition evaluated the products based on their innovation, technical advancements, cost effectiveness, environmental responsibility, aesthetics, need and usage in the hospitality industry, and both client and user benefits.
The winners were announced at the Platinum Circle Gala during the HD Expo, which took place in Las Vegas from May 15-17, 2012.
"The winning products blended the highest standards of innovation and beauty", said Felice Silverman (member of the jury).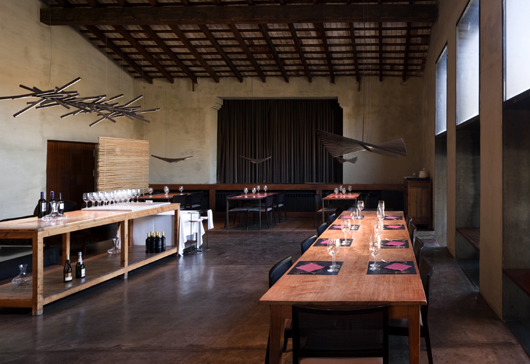 RHYTHM: light in motion
Infinite pieces, unique and different in each configuration: RHYTHM by Vibia combines minimalism and movement like no other luminary to create sublime sensations: from soft waves to chaotic shapes and forms of light.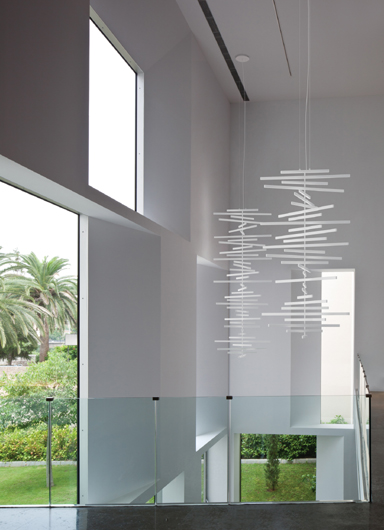 Designed by Arik Levy, the RHYTHM Collection is composed of different sticker modules, capable of transforming into multiple combinations (horizontal and vertical). Thanks to its rotation system, each sticker can rotate on an axis and be positioned at the desired angle. The result is a design concept that creates a hypnotic balance.
Each module of this pendant lamp is equipped with LED technology that enables high-lumen output and controlled light distribution, making it the ideal element of light and decoration for large meeting spaces.
RHYTHM is available in 25 versions, as built-in and surface fitting, in matt chocolate and beige lacquer.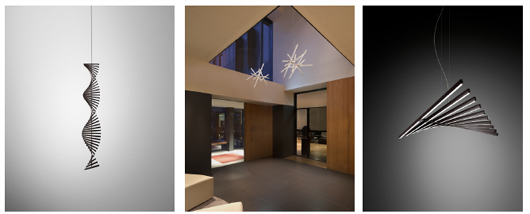 CREA & RHYTHM
Using the new configuration tool call CREA, available at www.vibia.com, interior designers and architects can compose lighting scenes and 3D simulations, making RHYTHM part of their own design concept. Infinite visions, infinite compositions. RHYTHM lets each designer compose his or her own score.
Read more news related Vibia published at Infurma
Visit the Vibia website