The DesignMarket is back with its 4th edition. This is the ADI-FAD Christmas market, which is open at the Disseny Hub Barcelona.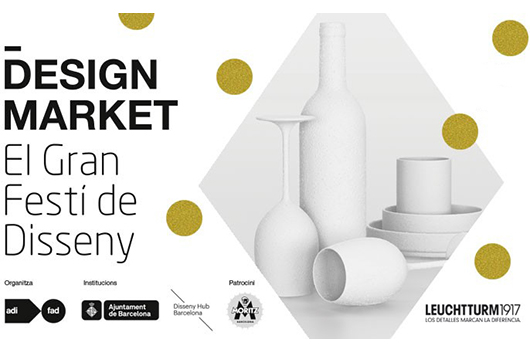 In this space it will again gather together present-day creators, brands, makers and any product that stands out for the quality of its design, with a total of 130 exhibitors, including DesignCode, Nomon Design, Nuovum, Brots, Nutshop, Martin Azúa/Numbered, Ölend, Bibu, Octagon Design, Boo in Barcelona, B&Co. Textiles, Krasznai, Romina Gris, Editorial Gustavo Gili, Codeco, Trígonos, Malevich Garage, Leuchtturm
On an exclusive basis, it will have available the VINÇON calendar which the shop offered each year and which Interiortime is bringing out for the year 2016. Also staged will be the "Descobrint talent" (Discovering Talent) networking workshop and the "Poder Ser" (Capable of Being) exhibition, a compilation of 9 never-before-seen works by emerging product designers. This year we will also have the food trucks!
All this and more awaits you in the DesignMarkt by ADI-FAD. If you want further information about the and activities, you can find it HERE.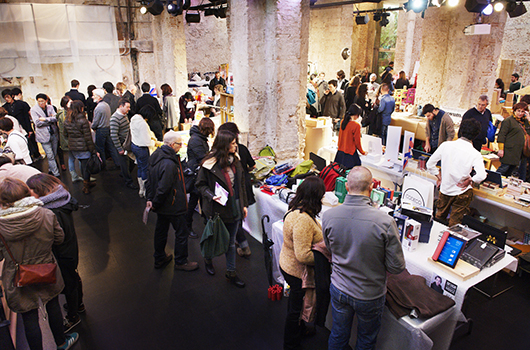 Date: 18-20th december
Adress: FAD - Disseny Hub Barcelona Building (Pl. de les Glňries Catalanes 37-38. Barcelona)

Source: ADI-FAD
Read more news related ADI-FAD published at infurma
Read more news related Disseny Hub Barcelona published at Infurma