Portuguese brand Malabar is releasing its third collection, Heritage, with these two prime examples of the rest to come. This collection aims to catalogue moments, artifacts, places that reflect important landmarks in the birth and growth of a nation.
The first piece is the Sagres sideboard. This sideboard seeks to honour the ingenuity and achievements of former nautical explorers. Impressive in structure - built with solid poplar wood and supported by gold and bronze plated steel - Sagres is perfect for dining rooms and meeting places where important decisions are made.
"In Sagres sideboard, the compass rose and latitude lines of nautical charts of yesteryear symbolise years of trial and error of intrepid nautical explorers — paying homage to their discoveries as they fervently found safety in the open sea and were undaunted in their travels despite fierce winds."
Malabar simultaneously released the Crochet side table. A tribute to the skills of the artisan, Crochet is a unique sculpting work of a crochet pattern, finding its eternal edification on a high-gloss lacquer wood available in varying colours.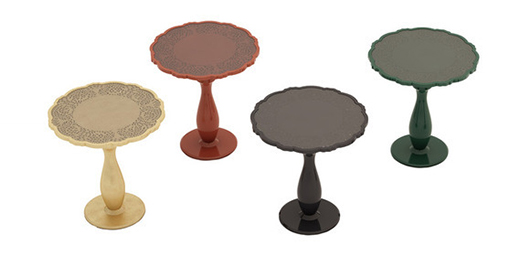 Source: Malabar
Visit the Malabar website