Legs and seats visually complement each other in this chair inspired in Japanese aesthetics and in the Gestalt psychology. Half is the new product designed by Cuatro Cuatros for Missana.
Half is so much more than chair, is a set of oak wooden chairs with semi circular legs shaped in "halves" that gives name to the product and that perfectly complement each other, so they end up creating a full circle when placed next to each other. Half is a visual and elegant design that constantly plays with everyone's perception. The perfect combination between the chairs and their visualization as an infinite whole, make Half a unique piece that creates a very appealing visual effect with its characteristic shapes in their structure, legs, seat & back rest. Once again the design studio Cuatro Cuatros has reflected in Half their particular philosophy of constant search for dynamic & exclusive products that get to interact with the user.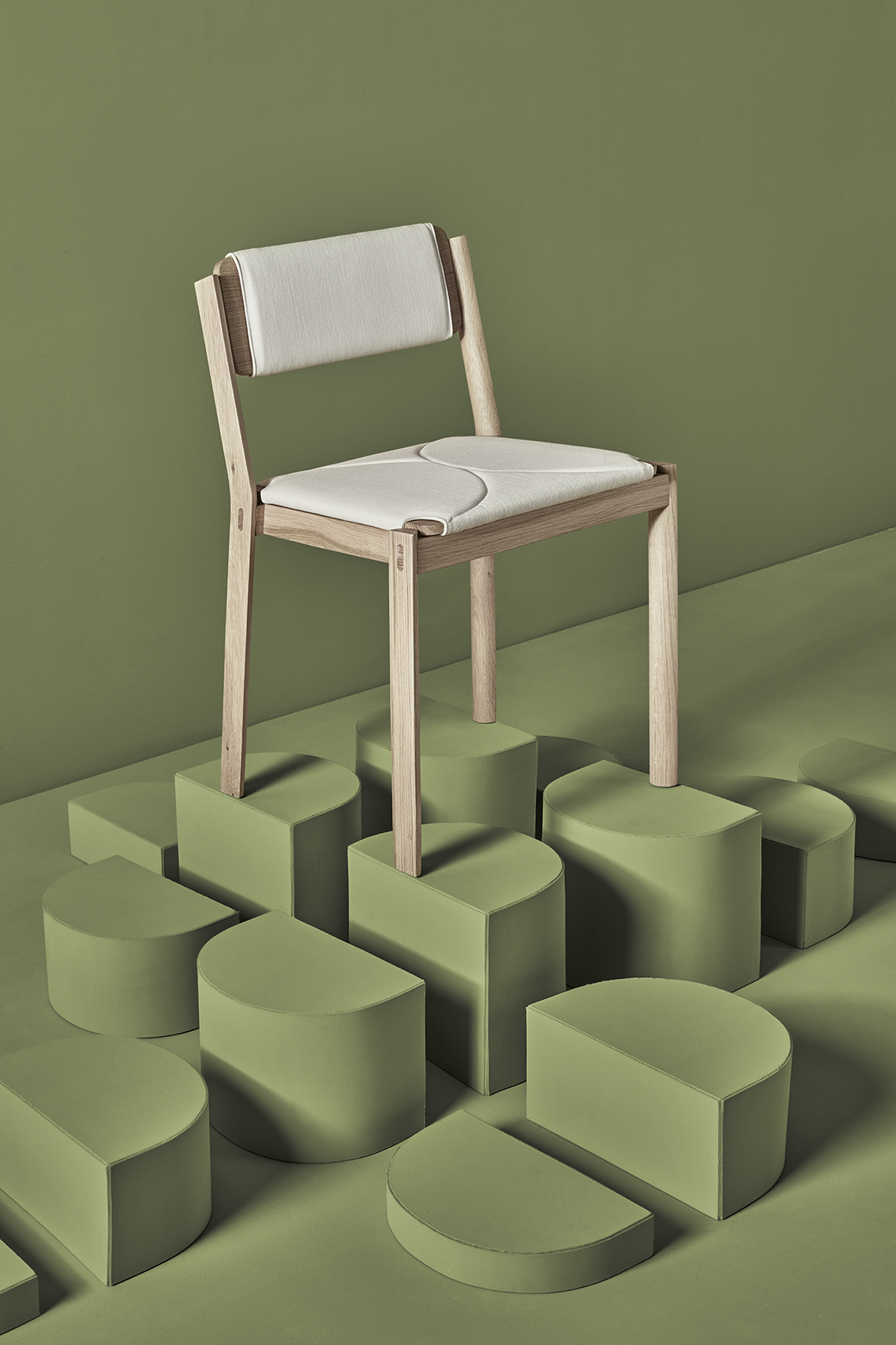 Inspired in Japanese aesthetics reveals a perfect balance between tradition & modernity, between austerity & cutting-edge design. Its handmade oak wooden structure has been finished and carefully shaped into semi circles or "halves", what gives name to the product, Half, each individual chair fits perfectly with the next one forming whole circles, even the upholstery reflects that very same half and full circle game, helping create a never ending visual perspective.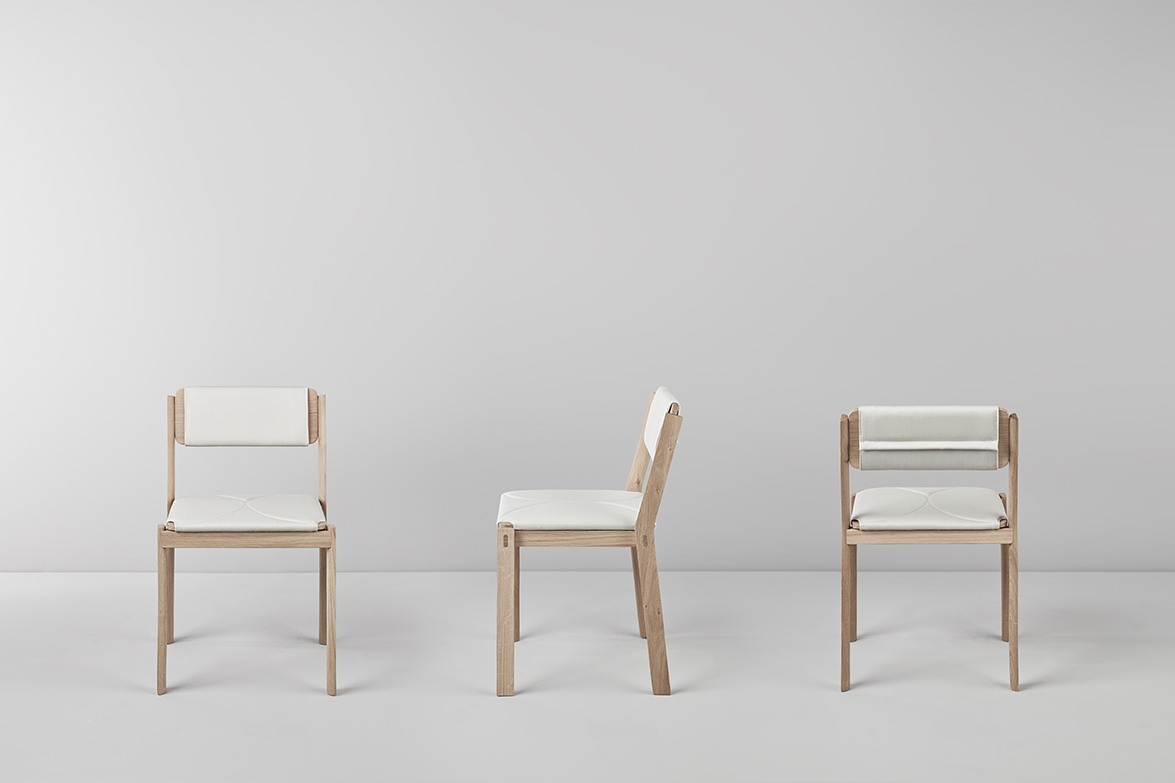 For its launching we have selected the outstanding cream colour Note fabric by Gabriel, the upholstery visually combines with the structure of the chair following that Japanese inspirational look in which Cuatro Cuatros thought when developing the product and with the scenography set created for its launching which continues with the halves and semicircles game as part of an infinite visual perception. Half is the beginning of an everything, an outstanding piece by itself and event more awesome as a whole, each chair completes the next one, the structure, legs, backrest & seat complement each half making perfect full circles. A design inspired in Japanese aesthetics and in the Gestalt psychology, in which the sum of all elements add up to an amazing entire whole.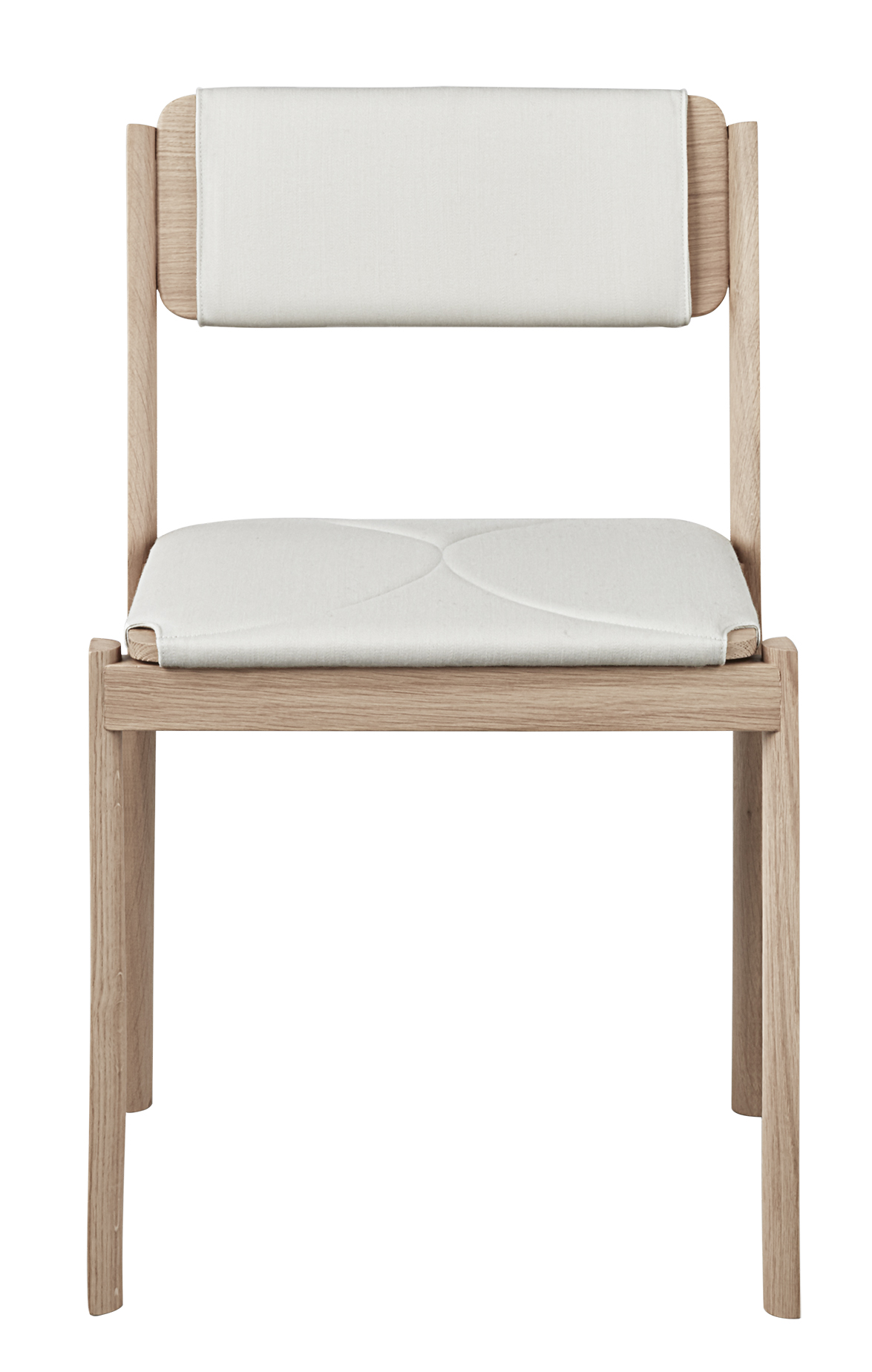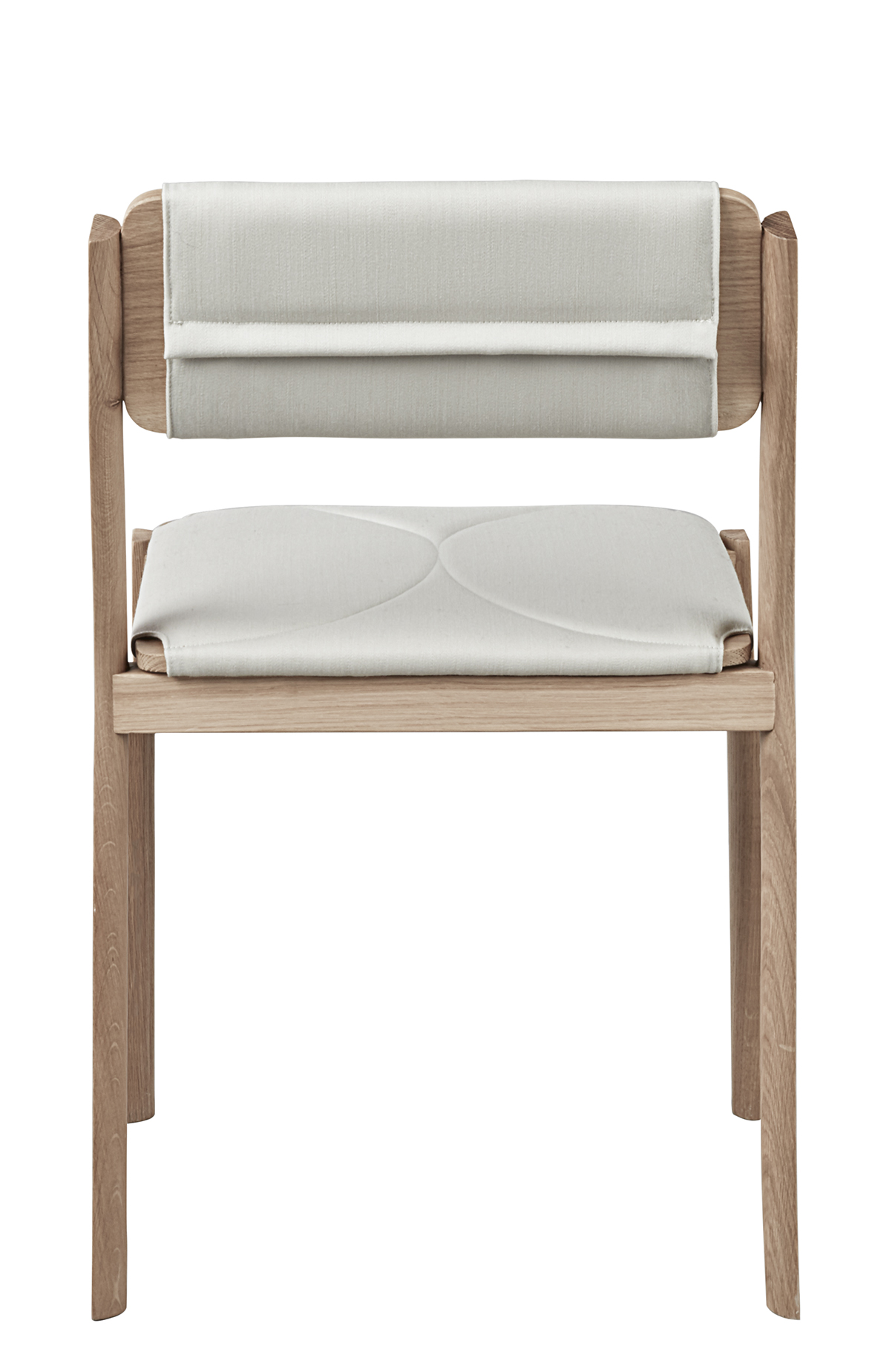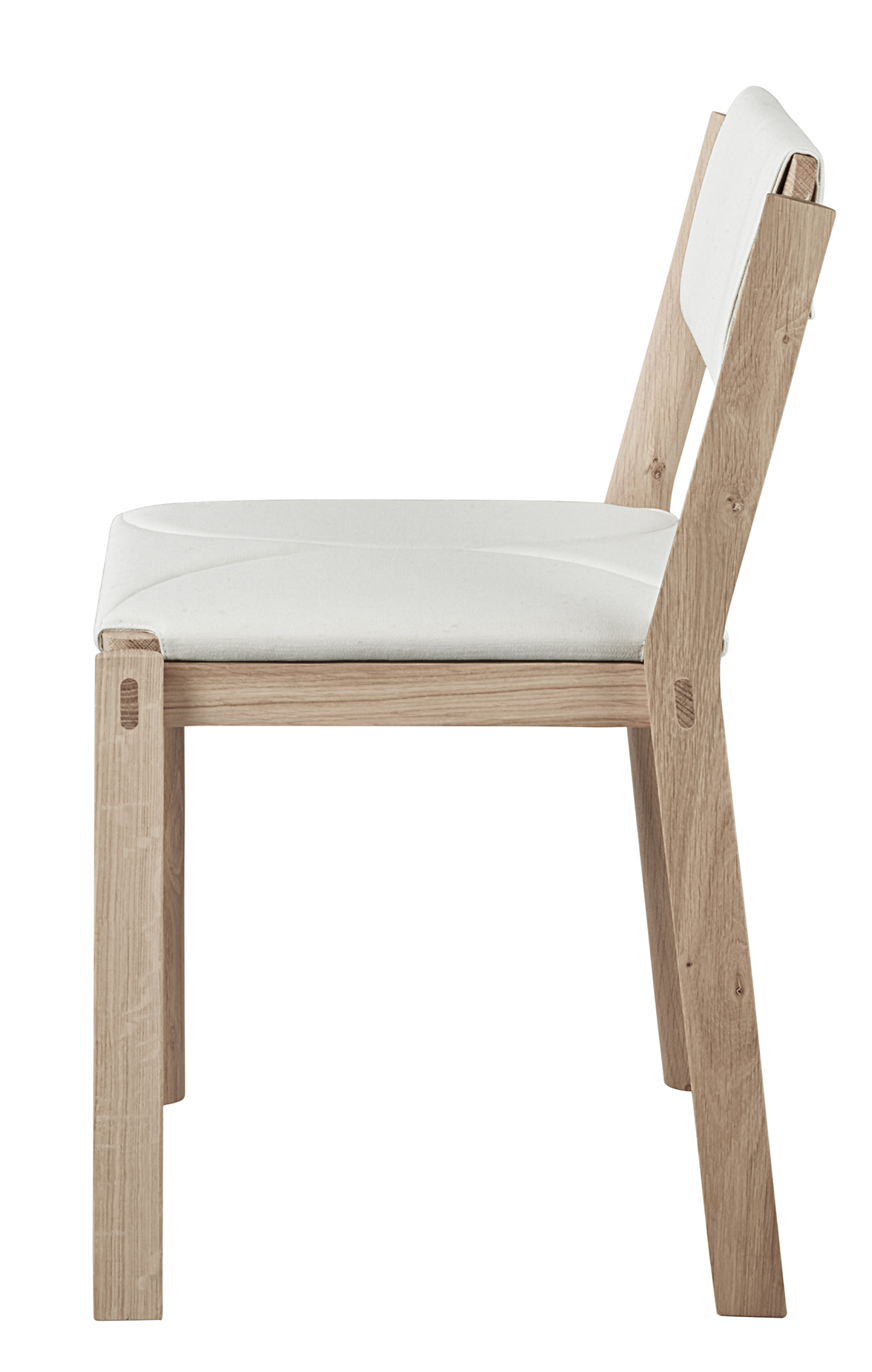 This is the third collaboration between Missana and Cuatro Cuatros design studio, what proves the amazing connexion they have when working together. After the successful launching of the Trampolín chair & the Trampolín barstool, they have surprised again all the design lovers with this exclusive new chair, Half, which is the latest addition to Missana's current catalogue, The Novelties. Cuatro Cuatros is a design studio established in Valencia in 2010, Adrian Martinez Almonacid and Cristina Ródenas Lechiguero are the head designers and founders of this studio specialized in home design due to the experimentation and creativity opportunities that this sector offers. They Always look for functionality, simplicity and schematism in their products. Their designs don't go unnoticed, they try to bring new solutions to daily objects, looking for a surprise factor that is not obvious, looking to interact with the user by creating very dynamic products. They have exceptionally captured the requests and needs of Missana without leaving aside their essence.
Source: Missana
Photos: Cualiti
Art Direction: Jiménez de Nalda
Read more news related Missana published at Infurma
Read more news related Cuatro Cuatros published at Infurma
Visit the Missana website