The first Suite Margarita Bonita in France open its doors in the city of Nîmes, on the first floor of the Hotel Imperator****, the most emblematic establishment of his area where people such important as the writer Ernest Hemingway, the poet and cinema director Jean Cocteau or the artist Pablo Picasso stayed in.
¿Who has not ever dreamed about living a romantic experience between the walls that were testimony of big history passions, like the love story between the actress Ava Gardner and the torero Luis Miguel Dominguín? On May this dream becomes true thanks to the installation of a Suite Margarita Bonita in the Hotel Imperator**** of Nîmes.
Further than a champagne bottle and rose petals, this room offers a unique and sophisticate experience to the couples that want to live a special and romantic getaway. The couple that stay one night or a whole weekend in this suite will enjoy the Movement Bed, specially designed to facilitate couple relations thanks to its movement; or the Neotantra Sofa, an elegant double use furniture that facilitates the positions thanks to the ergonomy of its design.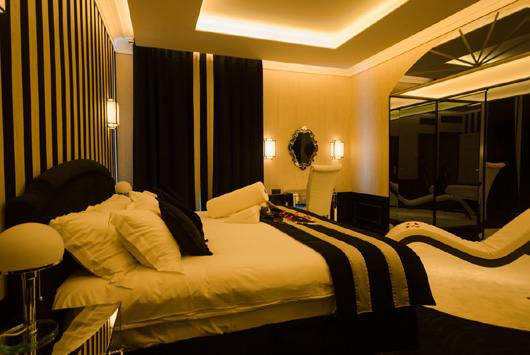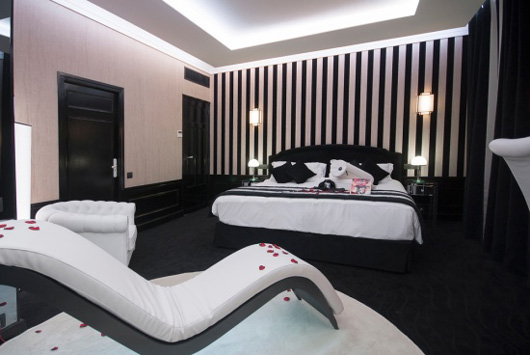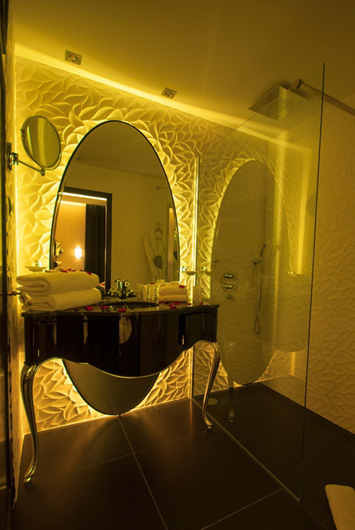 Moreover, the exquisite Art Déco decoration in silver and black tones, and the different light atmospheres that the clients can choose in every moment, turns the suite into an ideal scenario to live a unique experience. The room also contains an amenities pack that stimulates the imagination, with the Welcome Erotic Pack with a mask, a small tickler and two satin ribbons; the Love Pillows, specially designed pillows to make more comfortable the intimate relations and a inspirating User's Guide to get the most out of the room.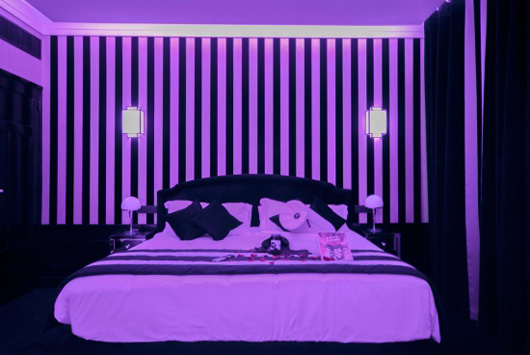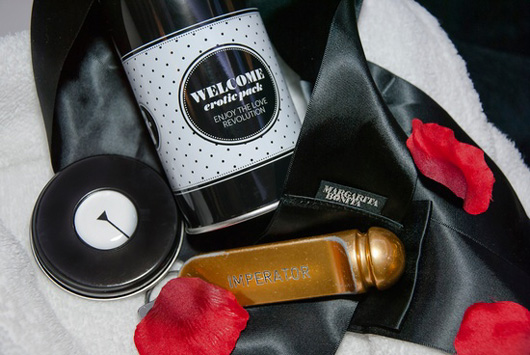 The Suite Margarita Bonita of the Hotel Imperator**** is located in an ideal environment to live a romantic getaway with several free time options, like the Arenas, the Roman amphitheater from the first century; the Maisón Carrée, a builiding from the same time; the two taurine ferias that take place on May and September; or the amazing landscapes from the Languedoc-Rousillon. Another atractive item is the exquisite provenzal gastronomy from the Imperator cuisine, with the best French wines.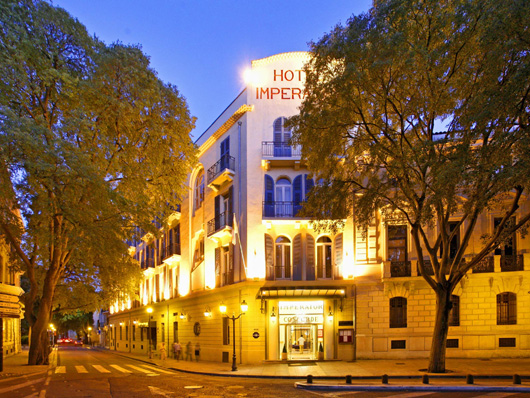 Source: Suite Margarita Bonita
Read more news related Suite Margartia Bonita published at Infurma
Visit the Suite Margarita Bonita website