Spanish design brand ENEA launches at Orgatec, the trade fair for workspaces and community facilities planning, which is taking place in Cologne from 21 to 25 October, three new collections, Lottus Lounge, Lottus Conference and Ema, designed by Lievore Altherr Molina and which combine design, comfort, functionality and adaptability.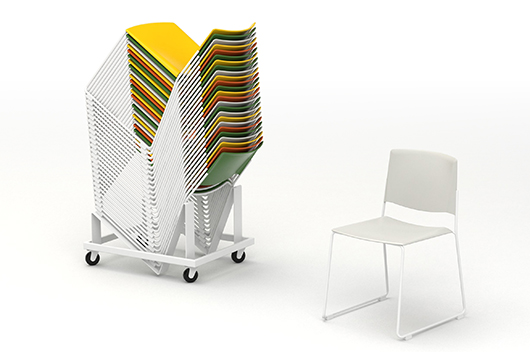 title="Más..." />
ENEA, an international contemporary-furniture firm with three decades of experience manufacturing and marketing equipment for home and public spaces, participates one more year at Orgatec, a trade show which meets every two years the best office and public facilities equipment manufacturers. In the German city of Cologne, from 21 to 25 October, ENEA presents in its exhibiting space located in Hall 10.2, Stand L 040 two novelties in the Lottus family, Lottus Lounge and Lottus Conference, and Ema, all of them designs of the Lievore Altherr Molina studio.
The new proposals ENEA has developed in the Lottus collection, as well as the new Ema seat, intends to offer functional and decorative solutions for planning offices, waiting areas, meeting rooms, auditoriums, etc., moving forward in the structuring of the spaces and providing at the same time, modernity, sobriety and elegance. Although, this are not the only novelties showing at the ENEA stand, as Lottus Lounge, Lottus Wood Completely Birch or Lottus High, the latest novelties, as well as other products of the firm suitable for equipment workspaces and community facilities as Way, Movado, OH!, Folio and Bio - Bio L, designed by Josep Lluscà and Gabriel Teixidó respectively are also sharing space.
Lottus Lounge is a seat developed considering specific areas in which are required a right comfort. Is a seat performed on wood or metal structure with the following dimensions (H=40cm and W=64) it is available in 4 wood legs, 4 cross swivel legs or sledge base and in combination with a wood shell partial or fully upholstered.
At Orgatec, ENEA presents the new aluminium 4 cross base with lacquer or polish finish and the auxiliary table with the same base. The 4 cross base table has been developed considering cafeteria, bar, rest areas or receptions office rooms tables.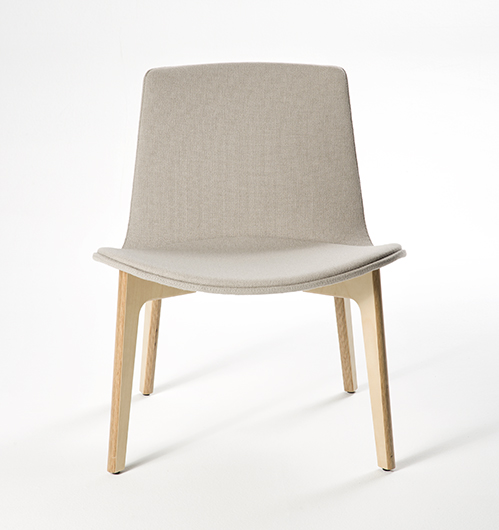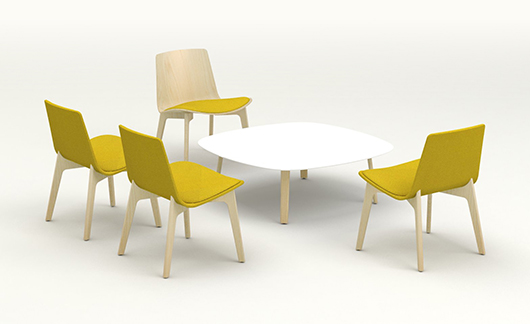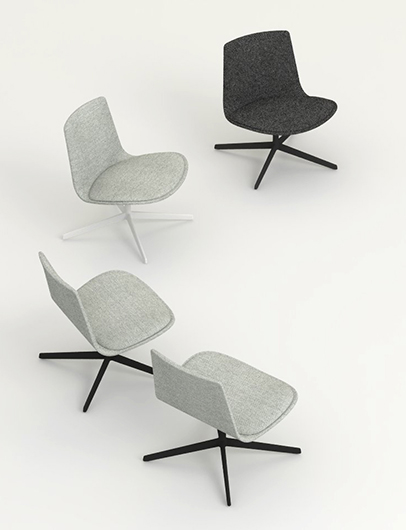 Lottus Confrence is the latest addition to the Lottus family and has been developed combining several elements of the Lottus seats, being designed for informal meetings areas. The shell of the chair is made of birch wood and can be partial or fully upholstered. Is produced with high backrest and with or without arms, which may be in polished or lacquered injected aluminium. Regarding the bases can be done in cast aluminium cross base, swivel and with adjustable seat regulation in case of having gliders or fixed in case of wheels. In both cases is available the swing functionality, allowing comfort and high performance, and making Lottus Conference a Premium product.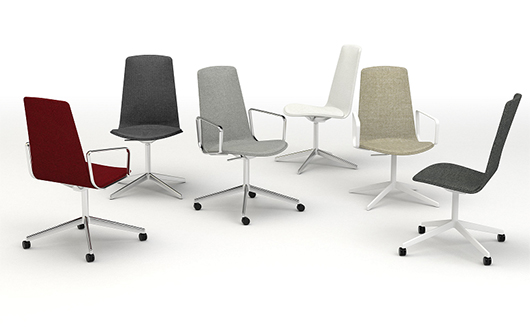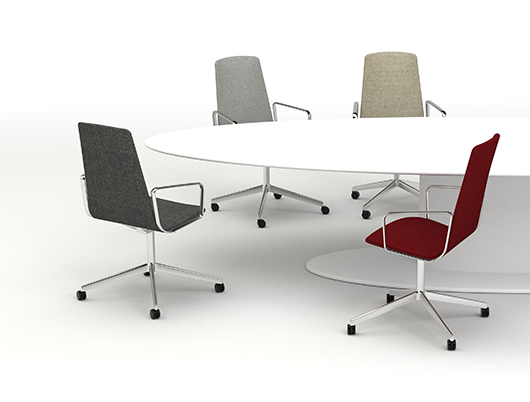 Ema is ENEA's new line of chairs and is characterized by their stackability (high density chair), lightness and functionality. This chair can be stacked on a trolley up to 45 units, it weights 4,5 kg. and is made of a polypropylene frame, seat/back, and a thin steel tube structure, being available in chrome or lacquered finish. It is a versatile chair by combining two different backrest designs, open or closed, which can be for the polypropylene or upholstered version. It can be manufactured with or without arms; the seat and backrest can be partial or fully upholstered and is available in all of Enea finishes. It can be added a demountable writing table, a linking device between structures (using the gliders) and a number indicator allowing full rows of chairs linked. The trolley can be only for stackable or for carrying them.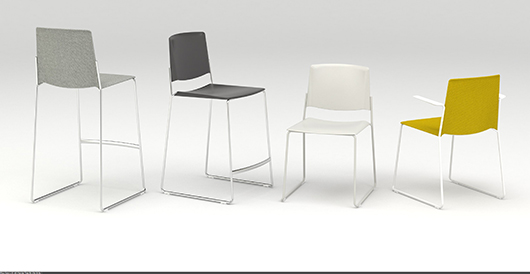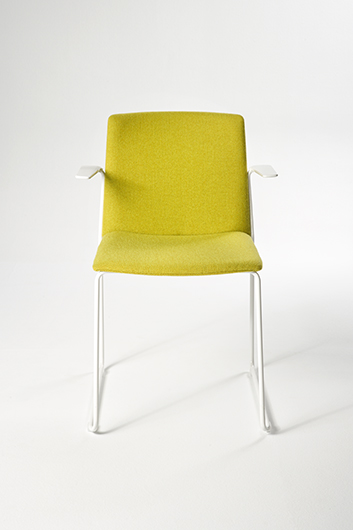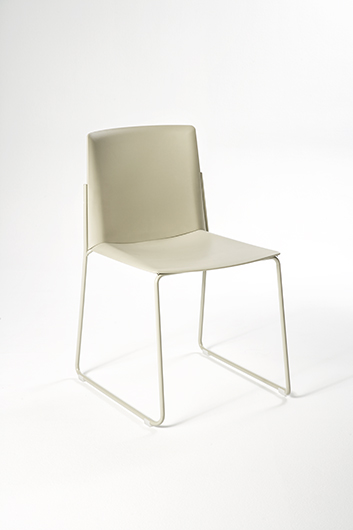 Source: ENEA
Read more news related Enea published at Infurma
Visit the new Enea website