ASP Arquitectura projected the Vineyard El Pedregal in San Miguel de Allende, an aesthetic to complement with existing elements
Mexican studio ASP Arquitectura Sergio Portillo carried out the Vineyard El Pedregal project soaked by viticulture in the area. So, they explain us,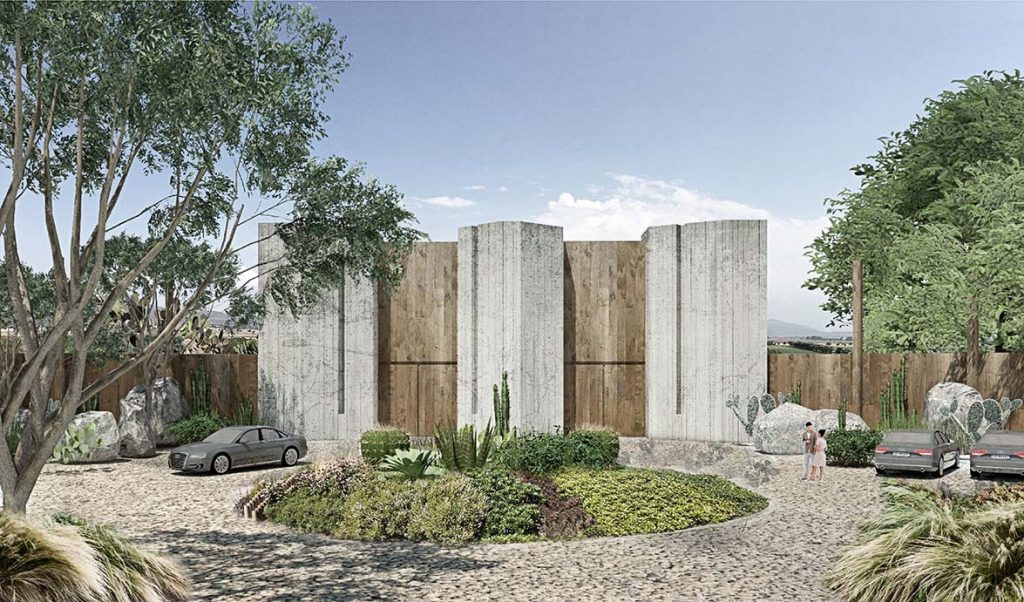 Main Enrtrance
San Miguel de Allende is one of Mexico's premier tourist sites, with wine activity throughout the region that has enabled significant tourism and economic growth. In recent years, vineyards offering tastings and tours, as well as the region's breathtaking architecture, have proven to be a popular combination. It is within that context that ASP was presented with the opportunity to engage in a project to develop a multipurpose complex in a field featuring a small hill.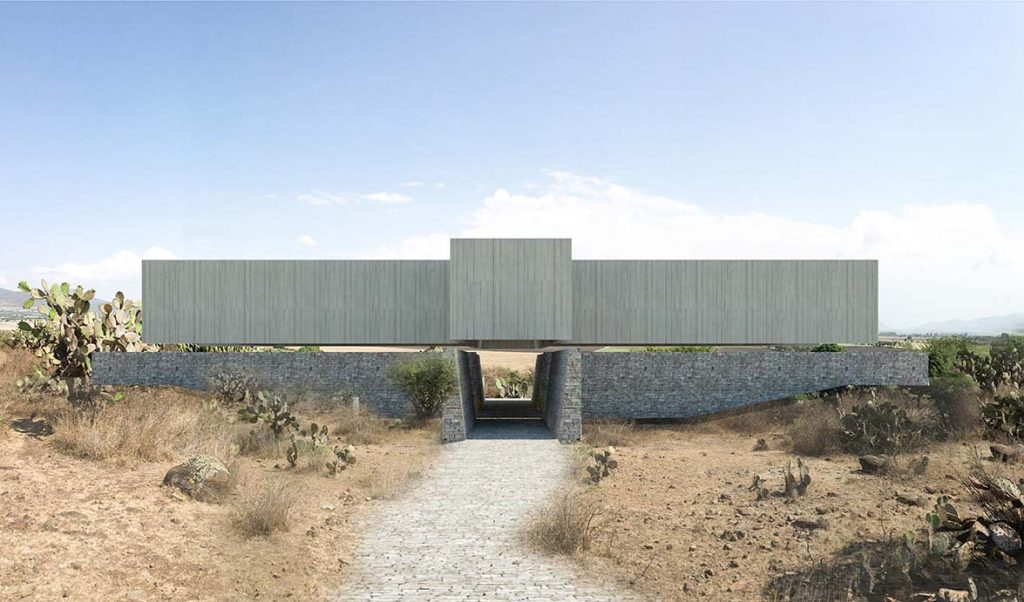 Winecellar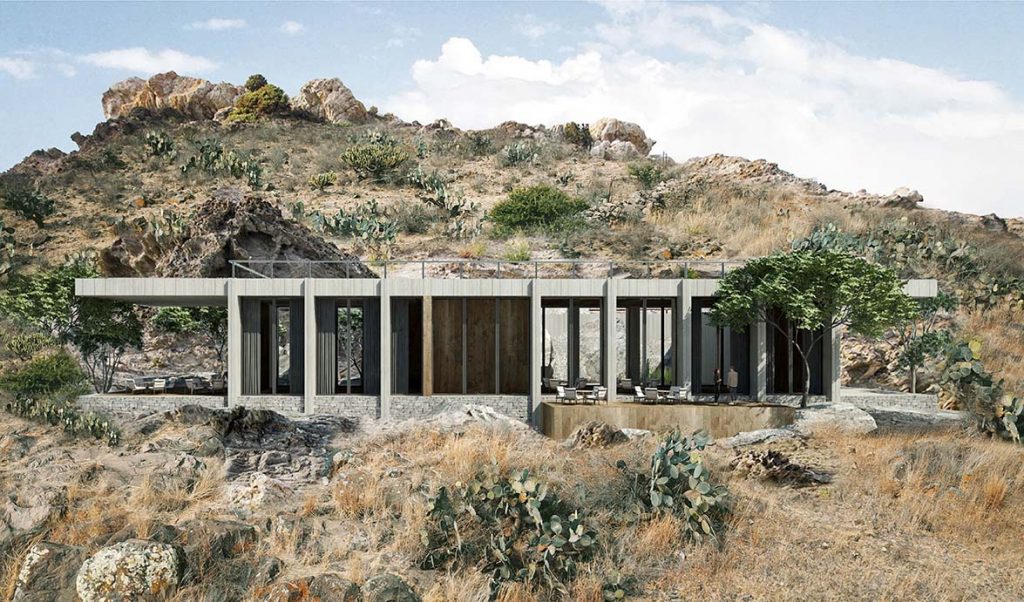 Club House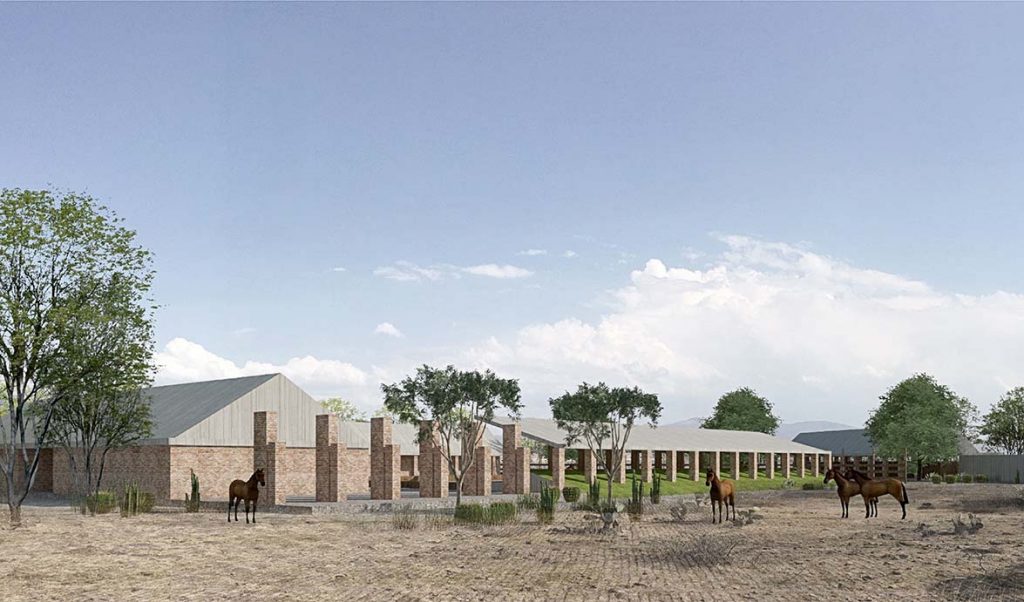 Hipic Club
The project consists of a master plan that is divided into private estates of 6,000 to 8,000 m², as well as 87 hectares of vineyards and buildings destined for public recreation and relaxation. Public areas include a boutique hotel, a spa, a clubhouse, a restaurant, an equestrian club, and multiple sports courts.
The intent of the design was to develop an aesthetic to complement, rather than compete with, existing elements. ASP achieved that vision by integrating each volume into the landscape while using strategically-located horizontal concrete and stone platforms to prevent obstructed views from within each space. The materials used, including stone, wood, earth, gravel, and pavers, serve as unifying elements due to their chromatic and neutral finishes, as well as their local origins.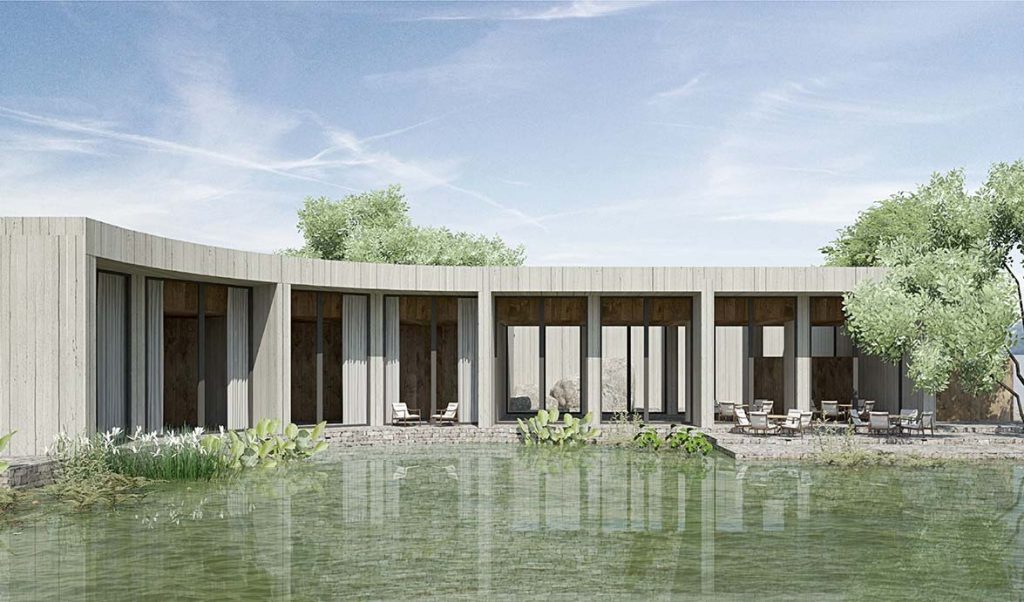 Hotel Boutique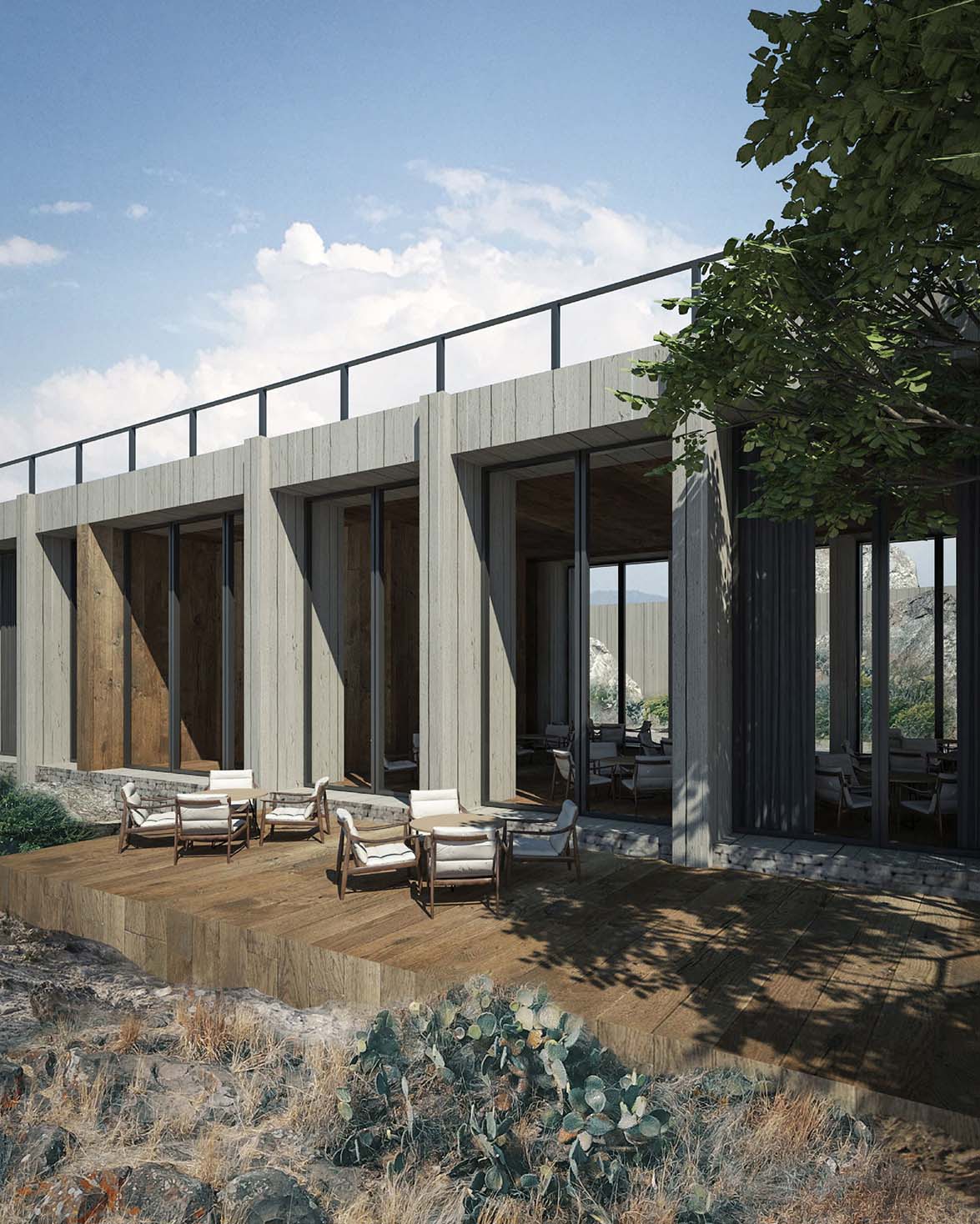 Restaurant
The complex also features an orchard that supplies some of the restaurant's fresh ingredients. The vineyards are irrigated courtesy of a drip irrigation system, supplied by two existing wells. As part of the boutique hotel, an artificial lake was designed to generate microclimates and microenvironments that favor the landscape.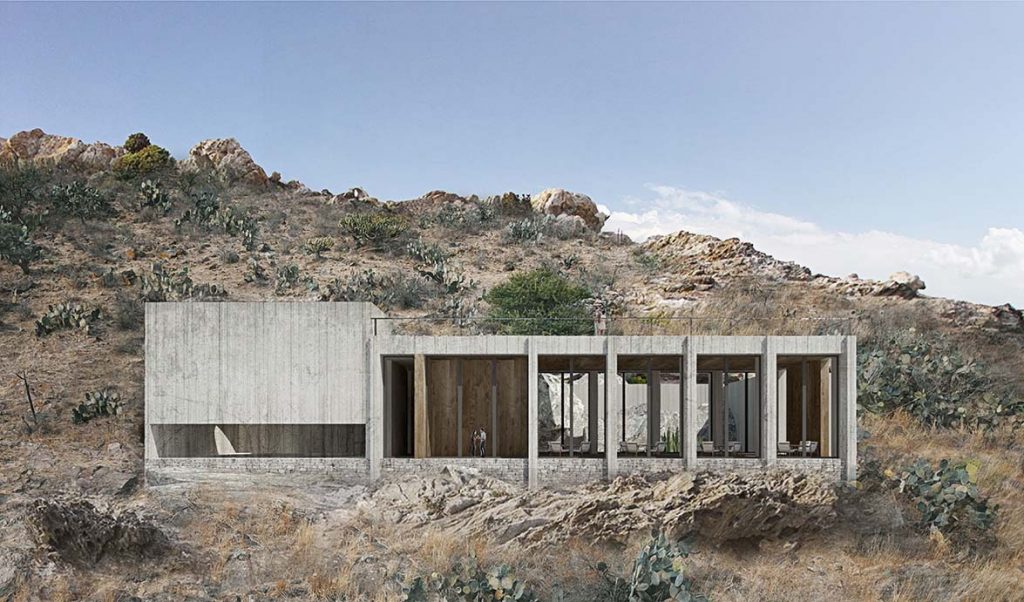 Spa
Spa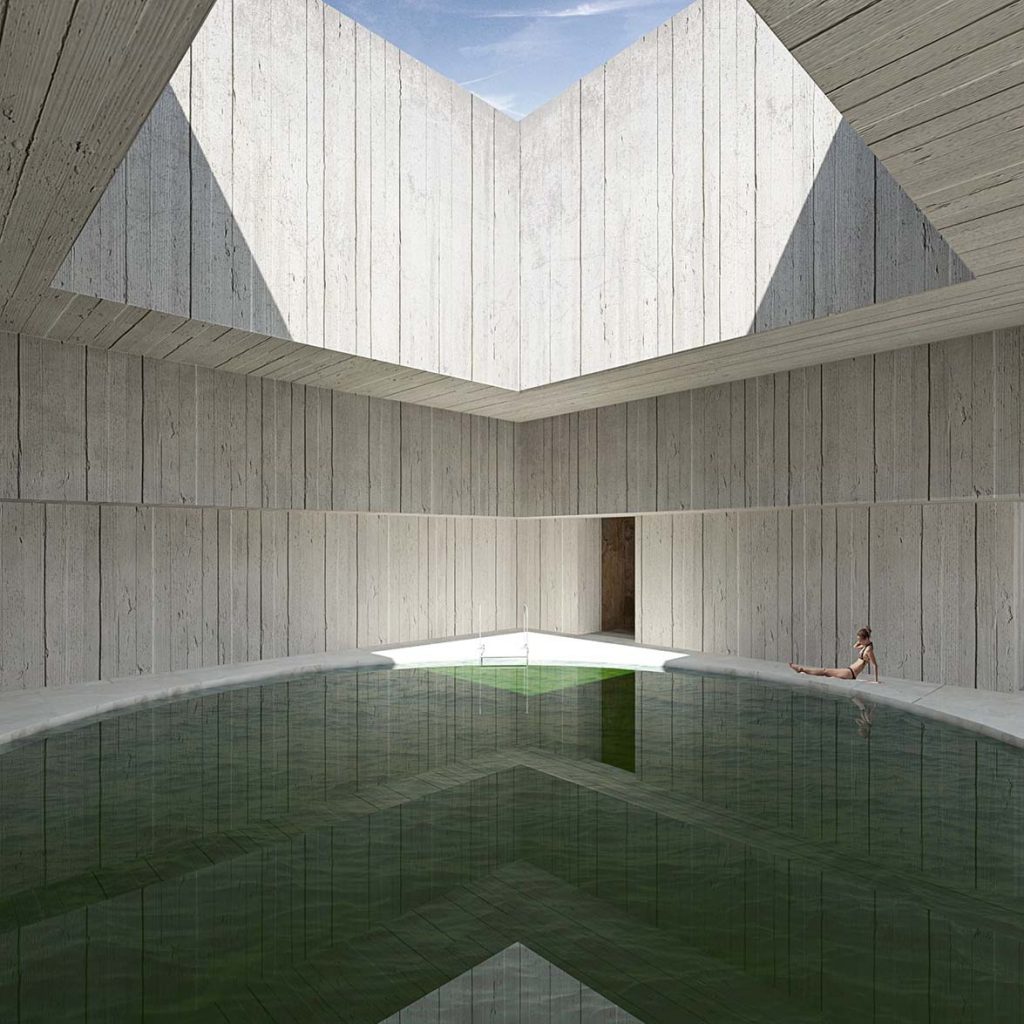 Spa
CREDITS:
Director: Sergio Portillo Alarcón
Visual Artist: Ivan Reyes Almaraz
Landscaping: PA-AR Paisaje y Arquitectura
Photography: Ivan Reyes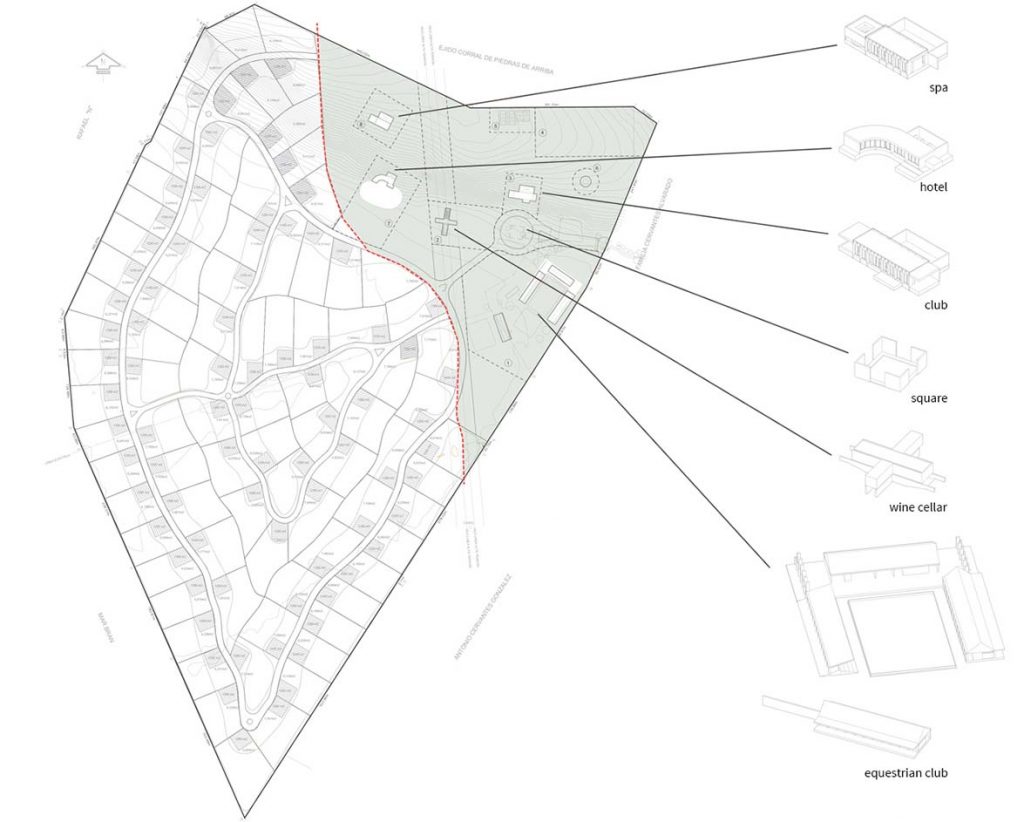 Source: ASP Arquitectura Sergio Portillo & v2com
Visit the ASP Arquitectura Sergio Portillo website