The Eterfan ceiling fan , designed by the company Faro Barcelona, has been chosen as a finalist of the Delta Awards 2013. These prizes are awarded by the Association of Industrial Design (ADI-FAD) in order to promote the recognition of innovative products, valuing their design as well as their manufacturing quality and their environmental adaptation.
If we compare it with other air conditioning equipment, the fan is the most natural and less pollutant solution. In addition, the Eterfan model is sustainable in many ways.
Sustainable in the design
The Eterfan model is formed by a hand blown crystal body, which reveals its internal mechanism, and transparent polycarbonate blades which create a minimalist and timeless aesthetics, given to this device a perfect quality and style for any kind of space.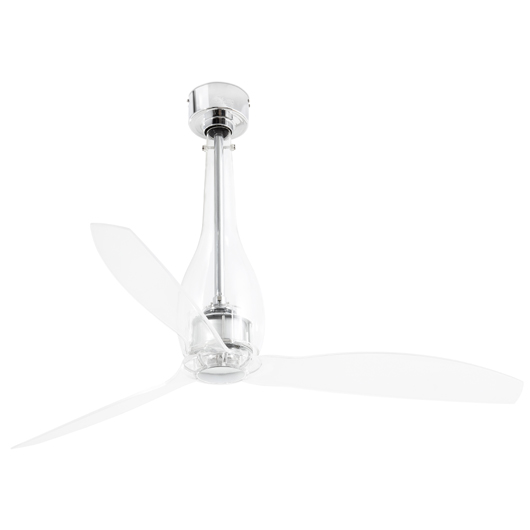 Sustainable in materials and productive process
Its light and ethereal image is the effect of its produced materials: borosilicate for the body and polycarbonate for the blades.
The borosilicate is a glass enclosure which provides many advantages: It is resistant to chemical agents, it is a powerful light transmitter. It is also pure, transparent, very resistant and has a long life. For its part, the polycarbonate is a light and biodegradable plastic. Its production generates extraordinary low level of emissions. This is because it is manufactured by closed processes (The material is transferred from one closed container to the other) and its treatment is really careful.
Not only the material but the Eterfan productive process is also sustainable. The fan´s hand blown crystal body is manufactured by following the less pollutants techniques for the environment.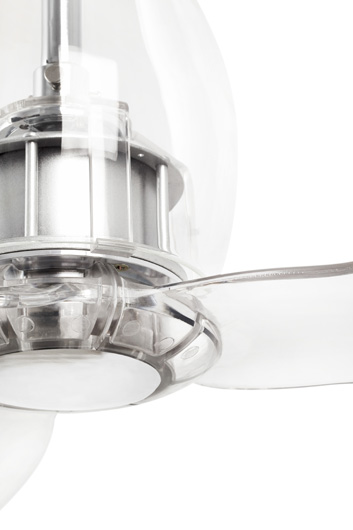 Sustainable in consumption
The technological innovation has also participated in this ceiling fan production: Its DC motor (Direct Current) allows considerable energy saving, it consumes about 60/70% less energy than the conventional fans and it is quieter.
Eterfan is invented based on the idea of innovating by simplifying. Faro design team investigated how to lighten, deconstruct and synthesis a one hundred years old electrical appliance in order to make it a decorative, air conditioning and efficient product.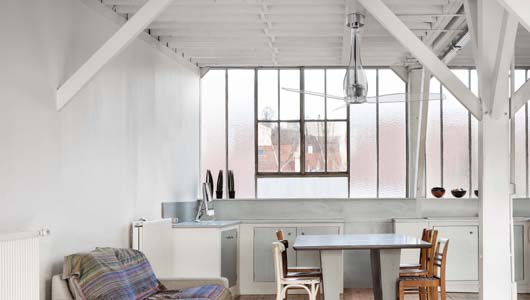 Source: Faro Barcelona
Read more news related Faro Barcelona published at Infurma
Visit the Faro Barcelona website