The Lainoa lamp is part of the range of decorative lighting solutions for outdoor spaces offered by the manufacturer B.lux. Designed by Jon Santacoloma, the spherical light body of the Lainoa lamp offers simple and natural forms, evoking light falling on clouds as the sun sets.
Lainoa has an irregular surface, so that coloured rings that go completely around the sphere can be incorporated. These accessories are optional. This new lamp by B.lux has been designed for use not only in outdoor but also indoor spaces. Hence, it is available as an anchored or as a portable lamp, with a 3.5 m long cable, so it can be placed in different locations.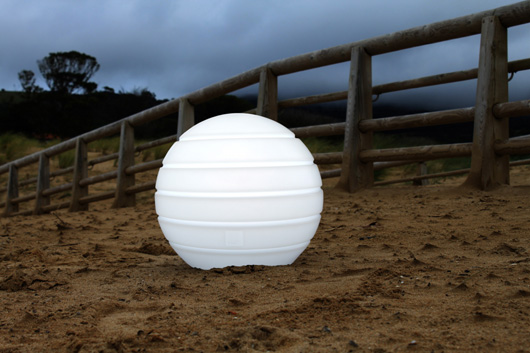 Made from vandal-proof white polyethylene (PE), Lainoa is highly resistant to outdoor conditions (IP54). It is fitted with a fluorescent bulb (E27), which helps to save energy, whilst also creating a cosy atmosphere.
Lainoa is the product of the latest collaboration between the designer Jon Santacoloma and B.lux, a partnership that previously gave us the multi award-winning Kanpazar lamp and the Adolight decorative collection.
Lainoa belongs to the URBAN collection by B.lux, a manufacturer of designer lamps for over 30 years, based in the Basque Country.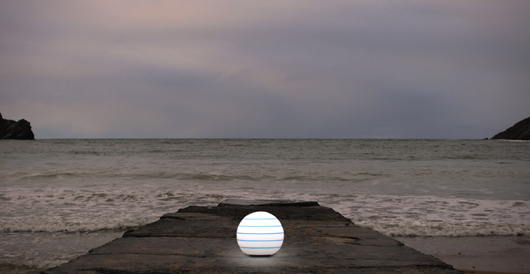 Source: B.lux
Read more news related B.Lux published at Infurma
Visit the B.Lux website