In April 2013 the quirkily named 'Hotel Hotel' will be opening in Canberra, and it's just one of the outstanding design projects that Mark Elliott and his team of lighting designers will be working on. "It's a very groovy space" he says, "I'm looking forward to people's reactions."
title="Más..." />
Elliott and his team just won two IES awards, for The Darling Hotel and JWS offices in Sydney, and the sheer number of top projects in the pipeline is putting a spring in the designer's step.
Mark Elliott came to Sydney from London in 2003, preceded by his dazzling reputation for lighting highly fashionable restaurants such as Nobu and Yauatcha when working in-house with Isometrix.
Once settled as Design Director at Point of View Lighting Design, with offices in Sydney and Melbourne, Elliott's world-class projects and string of awards have heated his reputation almost to boiling point.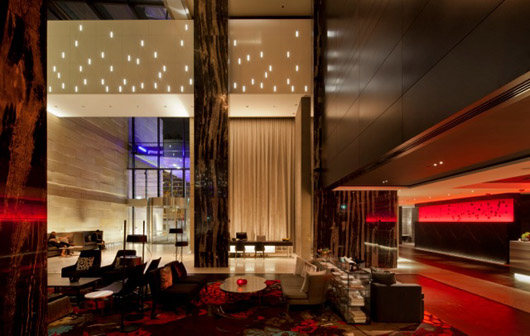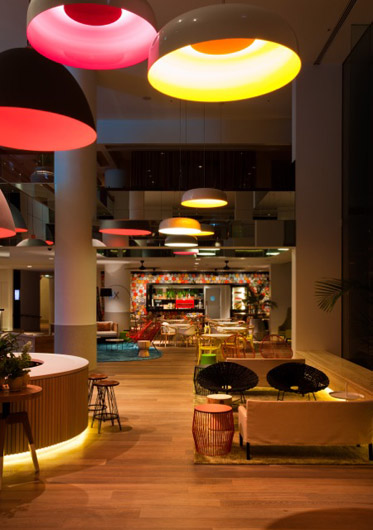 Though technically he's something of a boffin, Mark Elliott's work raises lighting to a level far above the humble Electrical Engineer, and is infused with a deep cultural awareness and resonance.
The type of lighting design Elliott practices is inspired by an appreciation of architecture and fine art, though modesty and a respect for favourite artists such as Anish Kapoor and Anthony Gormley would prevent him from claiming any more than that. "Basically I'm driven by a firm belief that light should enhance a space without imposing upon it" he says.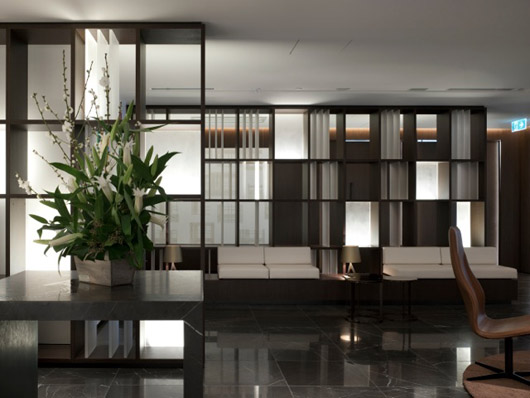 A great collaborator, Elliott has long-standing relationships with many of the greatest names in architecture and interiors.
So far, Elliott has collaborated five Pritzker Prize winners including Zaha Hadid, Jean Nouvel, Sir Norman Foster, Tadao Ando, Jacques Herzog & Pierre De Meuron.
Point of View's recently completed lighting projects include the Claremont Tonic in South Yarra with star Australian designers Hecker Guthrie, and the QT Hotel in Sydney with the equally impressive Nic Graham Associates.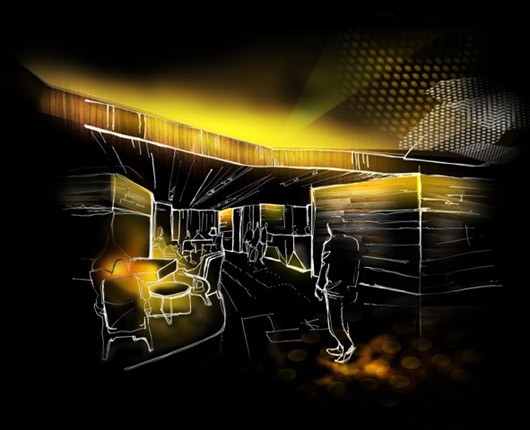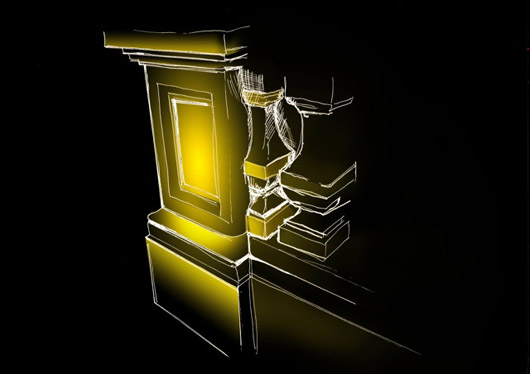 Some of Elliott's most famous past projects include Crown Towers Hotel + Spa, City of Dreams Macau, and the Qantas First Class Lounge in Sydney (with Mark Newson). While working with Arnold Chan at 'Isometrix' in London, Elliott also lit the Hotel Puerta America in Madrid and Morimoto restaurant in New York.
Now Mark Elliott' slate of 11 upcoming international projects for the New Year promises much: He and his team of designers will be working with Woods Bagot and Yabu Pushelberg, KPF and Hassel Studio, McBride Charles Ryan and March Studio. It's a list of projects that is likely to make design-lovers go weak at the knees - and inspire the uninitiated into a feeling of joyous faith in the future.
Source: Point of View
Visit the Mark Elliot website
Visit the Point of View website