Domitalia's Bouchon chair system, designed by Radice & Orlandini Design, has been recently awarded the Good Design Award for design excellence worldwide by Chicago Athenaeum, the Museum of Architecture and Design in Chicago.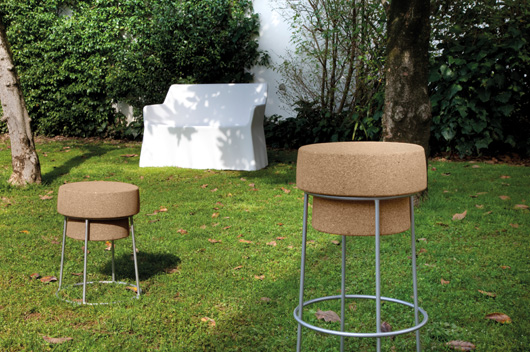 The prestigious International Award, established back in 1950 with contributions of great names such as Charles and Ray Eames, Florence Knoll, Harry Bertoia, Alexander Girard and Russel Wright, wants to award projects which stand out for their high quality and high creative and innovative content every year.
Radice & Orlandini design tells about Bouchon,
"Bouchon is a simple project with does not only aim at stylistic virtuosity, at particular productive techniques or at inventive conventional elaborations; it prefers aiming at a formal evocative and extremely straightforward language. This is its strength.
When we came up with cork, we thought it would have been instinctive devising a shape which in the mind's eye is inseparable from the material itself. This was the starting point of the bottle cap chair.
The way in which it is built can be linked to the same language as well; the cork seat is actually pressed into the metal structure without the use of screws, taking advantage of the natural fiction of the material: this is exactly what happens when you close a bottle with a cap.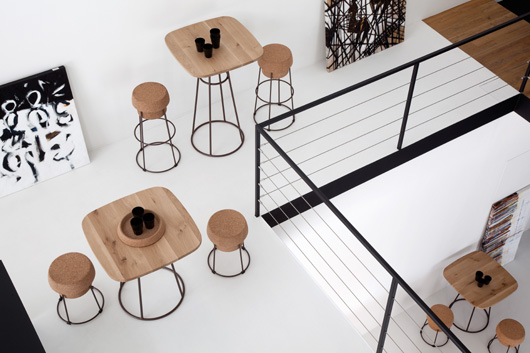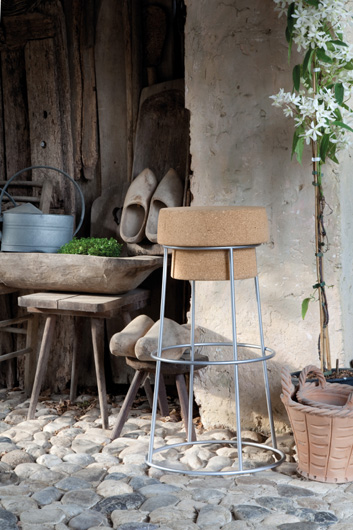 Bouchon is hence a pop project easily realized and of simple language. The iconic reference to a sparkling wine cap is immediate and comprehensive: Bouchon is an item for everyone.
The idea of our project was in fact associated with the quickness in assimilating a message: a product which, like certain catchy pop songs, is immediately embraced, but which has the ambition to become a classic at the same time.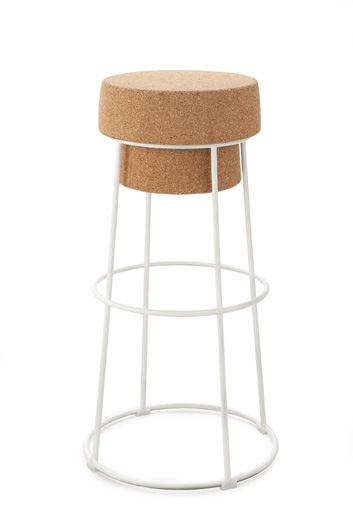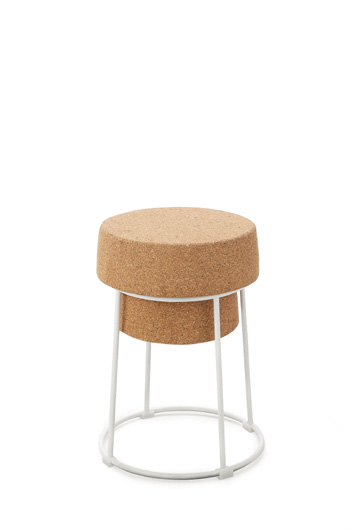 This prestigious recognition from the Chicago Athenaeum confirms that we have hit the target and that pop language works".
Source: Domitalia
Visit the Domitalia website
Visit the Radice & Orlandini Design website