Italian company Bonaldo shows a preview of their new collections that can be seen at next Salone del Mobile in Milan. From 8 to 13 April, we can see new creations by Alain Gilles, Ryosuke Fukusada, Gino Carollo and Mauro Lipparini designed for the brand in a space located at Hall 5, Stand F09-G06.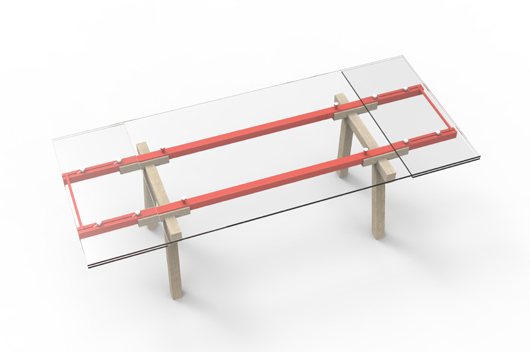 Tracks by Alain Gilles
Tracks is a new projects by Alain Gilles for this year's Salone del Mobile. This extendable table is characterized by two parallel axes that define the logic of the piece and act as the path for the extensions, just like tracks for a train. The table is also a discussion between weight and weightlessness, cold and warmth, playing with the combinations of the wooden feet, the crystal table top and the lacquered steel structure.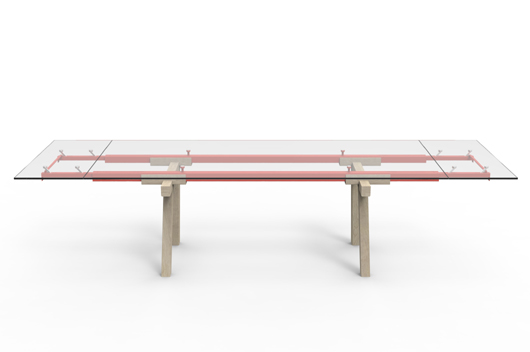 Kadou Coffee by Ryosuke Fukusada
The collaboration with the Japanese designer Ryosuke Fukusada started last year with the successful coat stand Kadou. Kadou in fact means "the art of flowers". Now the branches become the legs of the new Kadou coffee table, which are fixed asymmetrically on the metal base, connecting it with the top.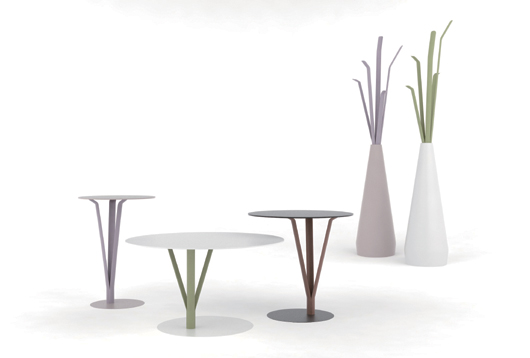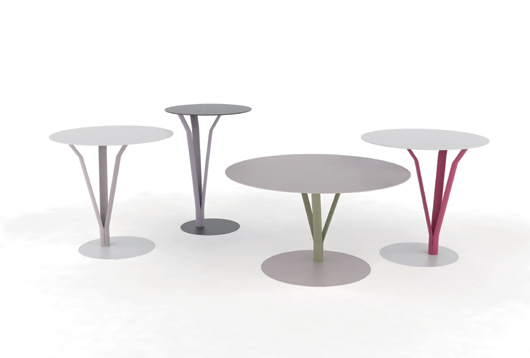 April, May, June by Gino Carollo
April, May, June are more than just bookshelves, because you can use them for storage and display of anything you love. Designed by Gino Carollo, the original shapes of April, May and June recall precious perfume bottles and may be used - singularly or together - in any space of the house. Structure and shelves are made out of lacquered metal and are available in many colors.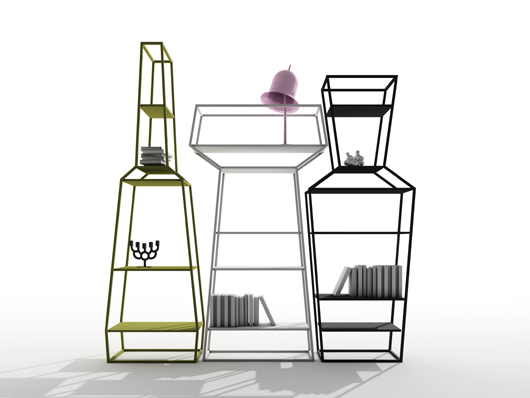 Slab by Mauro Lipparini
Slab is the new elegant modular sofa designed by Mauro Lipparini for the growing collection of sofas by Bonaldo. It stands out thanks to its delicate, sylphlike legs and is available in different measures and modules, including two chaise-longues and poufs. The down padding and the deepness of the seating ensure unique comfort.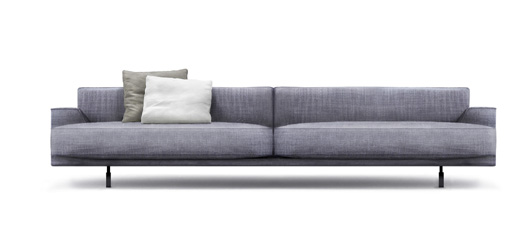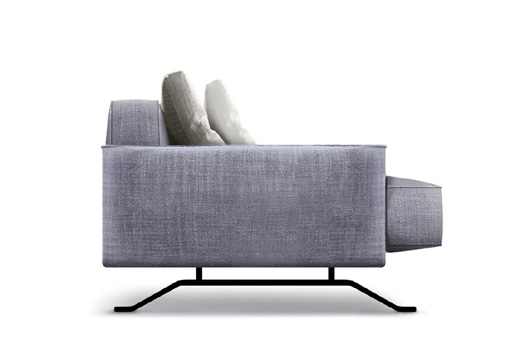 Amlet by Gino Carollo
Lightness and softness are the key words to describe the new bed Amlet, designed by Gino Carollo. Amlet stands out thanks to its varnished metal base, available in several colours. The padded headrest comes in two different heights and is covered in fabric, leather or eco-leather.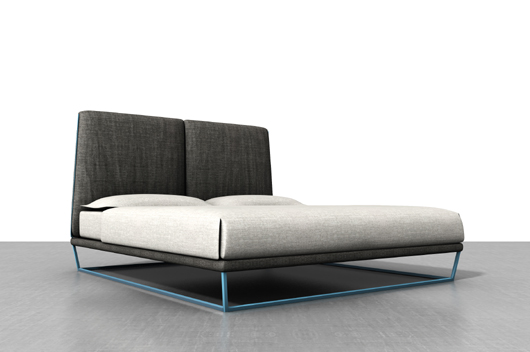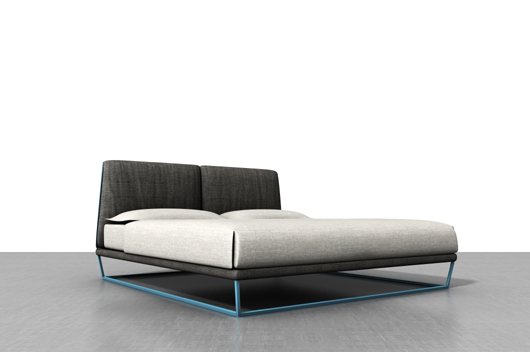 Source: Bonaldo
Read more news related Bonaldo published at Infurma
Visit the Bonaldo website