Nando's is a chain of restaurants that began in South Africa in 1987 whose specialty is Portuguese-style chicken. The new franchise in Kent, England, has been designed by UK based interior design firm, Blacksheep.
A timber lattice work cuts its way through this new 250m˛ site for the Nandos restaurant chain. This loft-style interior boasts the use of distressed timber and metal finishes juxtaposed against contemporary furniture randomly set out in three accent colours.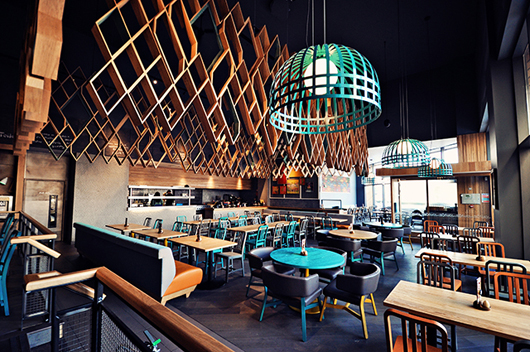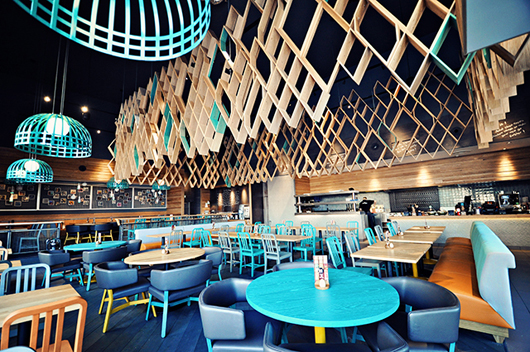 Authentic portugese artwork so familiar to the Nandos brand is hung on white wire mesh and hand made South African artwork creates a 3D effect from 4600 timber dowels.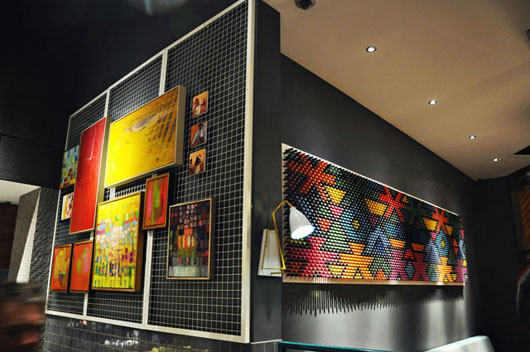 Bespoke turquoise pendant lamps fill the triple height ceiling space and feature wall lamps illuminate the condiment and waiter stations.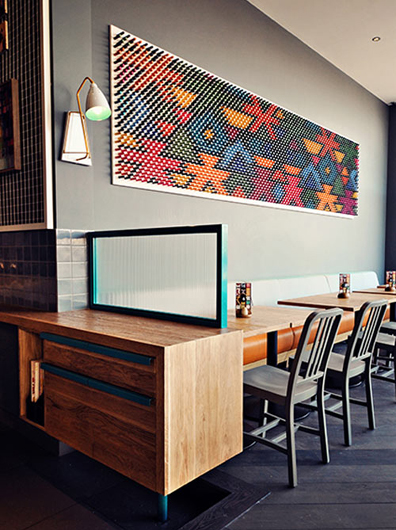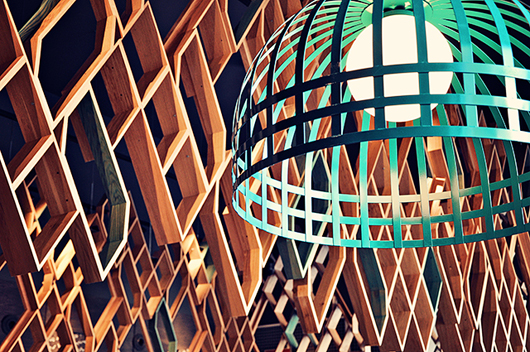 The exterior space showcases a shop front wrapped in a skin of diagonal timber strips and surrounded by beautiful Iroko tables and rusted metal planters.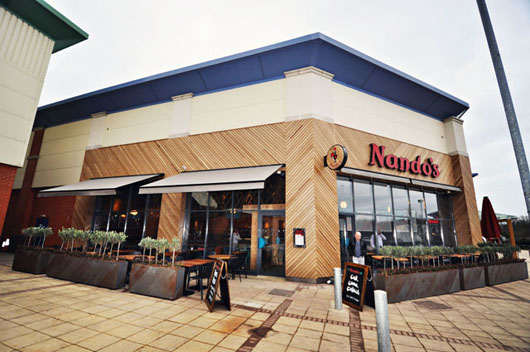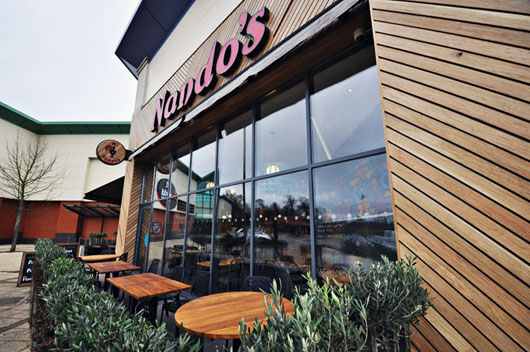 Photos: Ben Webb
Visit the Blacksheep website
Visit the Nando's Restaurant website