Adaptable furniture is installed in classrooms to ensure social distancing measures are respected
ACTIU has published a comprehensive guide with advice and recommendations for educational establishments on how to adapt to the "new normal"

In this period of the "new normal" which we have just entered, several questions have arisen concerning the management of collective spaces and the adaptation thereof to the new COVID-19 safety requirements. ACTIU, as a specialist in furniture and collaborative spaces, has created the guide How to adapt educational spaces to the new normal with recommendations on how to equip and adapt educational establishments to this new situation.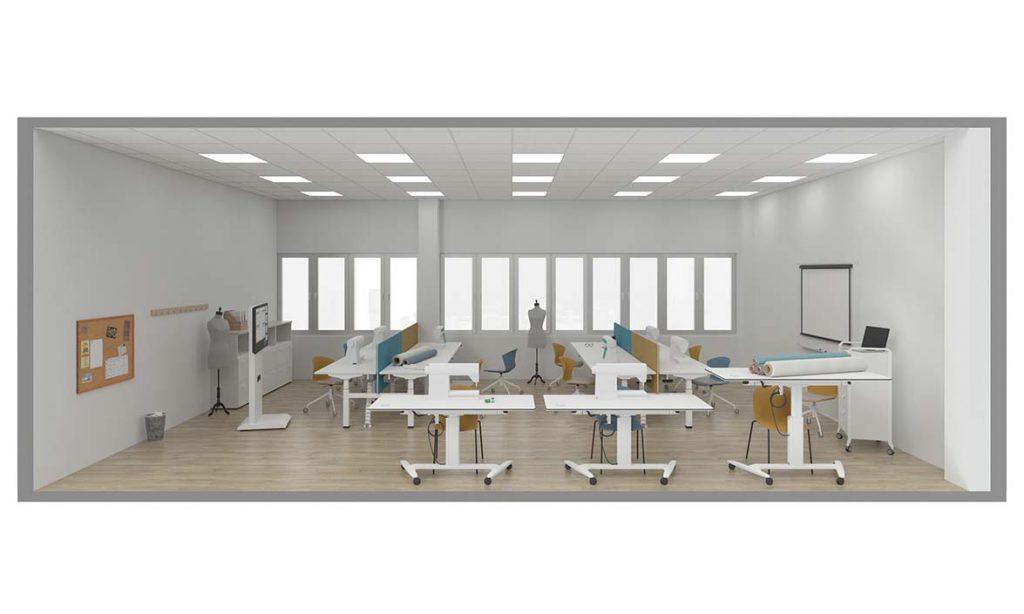 As well as the developments which had already been taking place as regards learning methods and spaces, there is now an urgent need for these spaces to be designed in accordance with new density, distance and hygiene criteria. There therefore needs to be a new dialogue with the environment and the creation of spaces that support the processes of change in teaching through more adaptable models in order to deal with current needs and the new scenarios that may arise.
Educational establishments thus need to make the switch to flexible furniture, adapted to ICT and with multipurpose spaces, and to move away from overcrowded classes, static spaces which cannot be reconfigured, and highly exposed collective areas.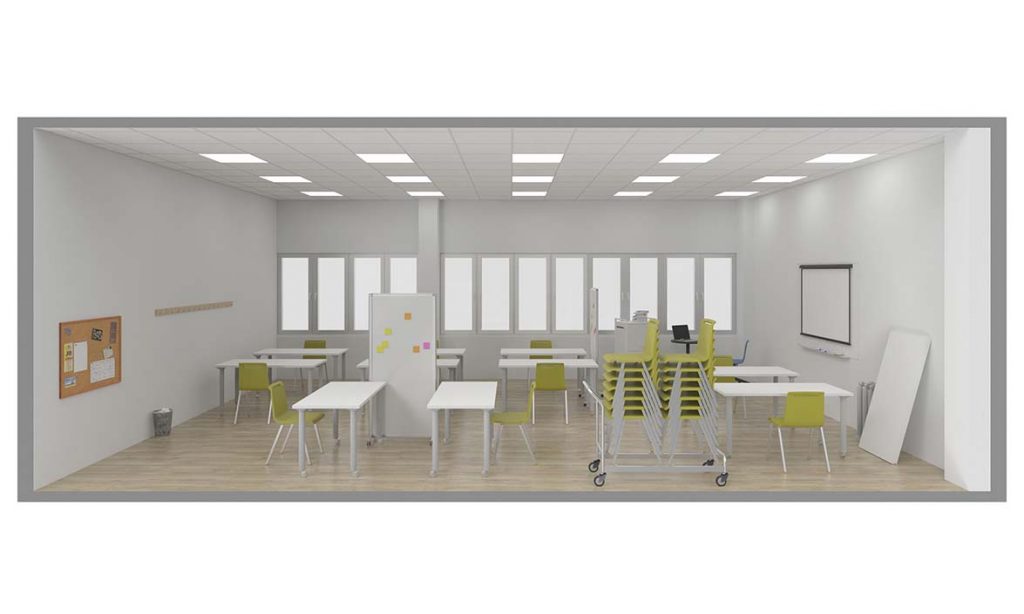 Applying its extensive experience designing adaptable workspaces, ACTIU proposes applying these same principles to education and designing spaces where furniture is seen as another tool; one which does not define the classroom, but which rather becomes part of it. Multipurpose, modular and mobile elements that can be laid out in different ways and that flow within the space.
Technology will be of great assistance in this process. It will change teaching methods and classroom interaction and enable rooms to be reserved and monitored, as well as the sensorisation of elements and spaces with different purposes.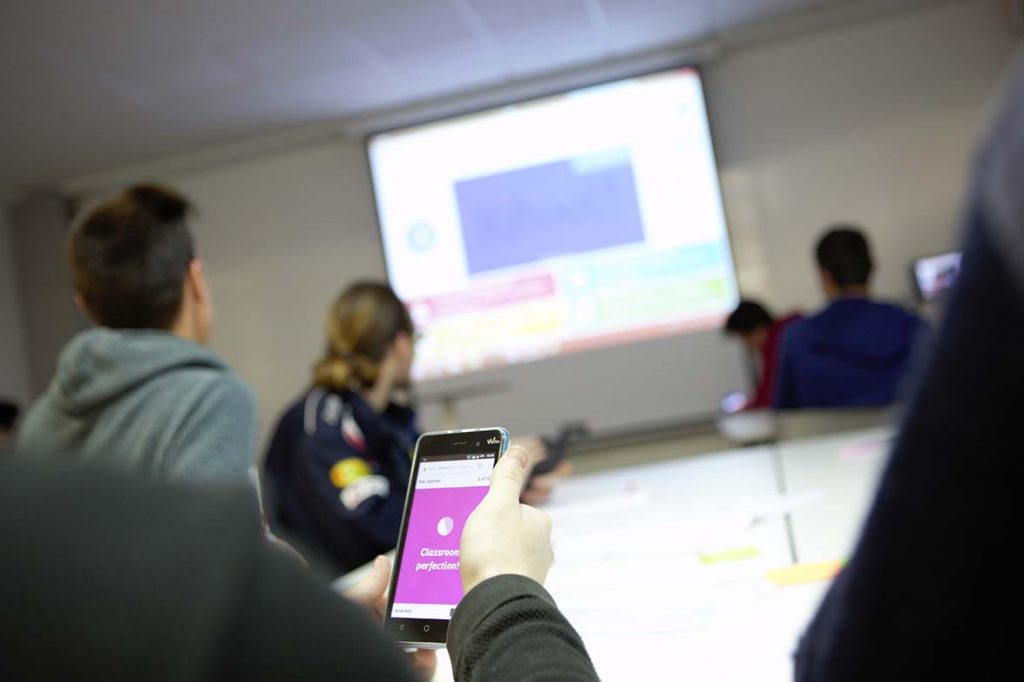 The guide drawn up by ACTIU includes recommendations for classrooms, staff rooms, cafeterias and libraries, as well as the transit areas of educational establishments. It presents various scenarios which show how furniture can be adapted to different uses within the same space, while adhering to social distancing requirements.
A classroom can thus opt for individual workstations (with correct distancing between them) or it can alternate group work spaces, with the appropriate self-supporting panels, with areas for reading and individual study.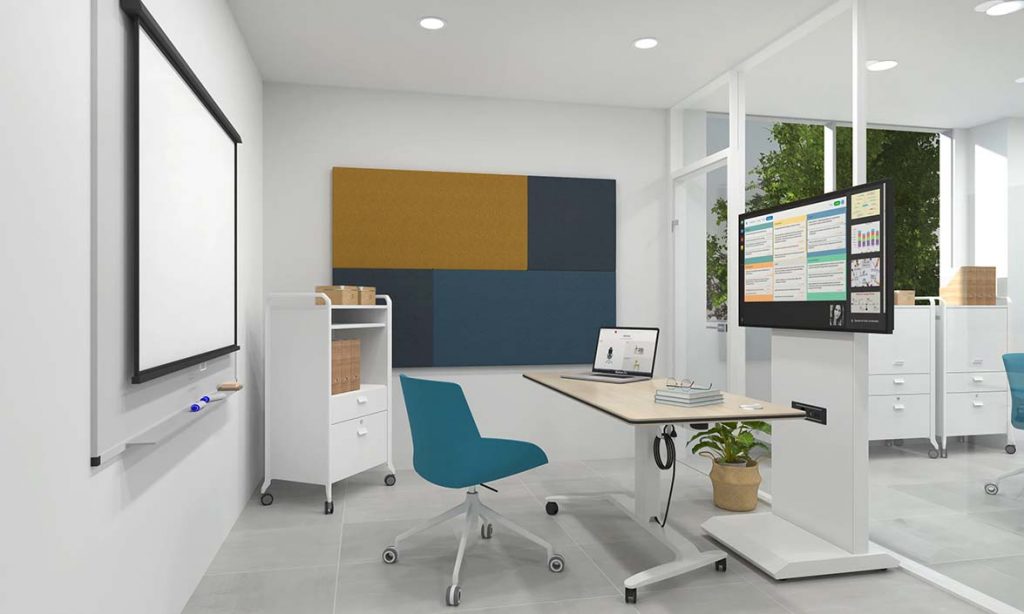 ACTIU's guide presents a set of options based on the regulations issued by the competent authorities to prevent the spread of COVID-19. They are also the result of collaboration with different benchmark educational establishments in the promotion of a new educational model, together with Actiu´s experience in fitting out spaces. These proposals take into account both the choice of furniture and the flow of movement of the users of the space throughout the day. The latter influences the layout and must now be implemented in order to encourage and ensure social distancing.
This guide therefore includes recommendations on the appropriate movement of people in order to ensure social distancing is adhered to, as well as advice related to various matters such as work areas for teachers, how to manage remote classes, and even leisure areas.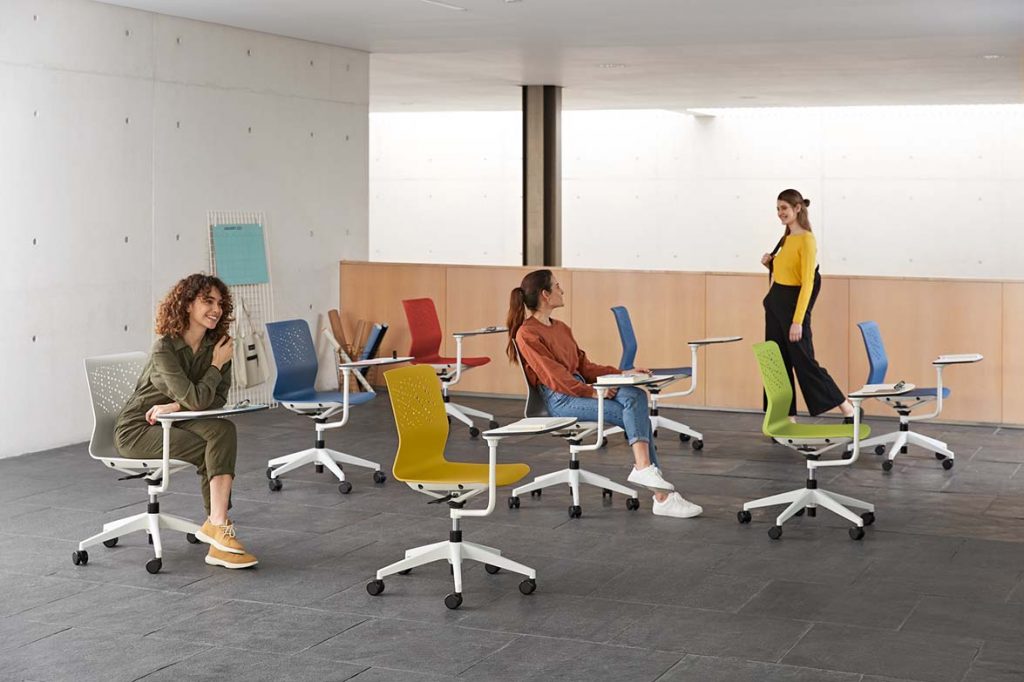 Adaptable and multipurpose furniture
Mobile and foldable desks such as ACTIU's Talent range, or super-stackable chairs such as Noom 50 or Whass, are examples of the type of flexible furniture that will be required in the new normal. As Marcelo Alegre, the CEO of Alegre Design and designer of Talent and Noom 50, explains, "Talent was designed to develop talent within modern educational spaces. Its mobility and flexibility are perfectly suited to creating these new multipurpose spaces that adapt to the requirements of the new normal: social distancing, hygiene and appropriate density management".
"These features of the Talent desk are also applicable to the new workspaces for teachers, including what is needed for remote teaching. In this context, greater soundproofing is also required so as to prevent interruption when more than one person is engaged in different tasks in the same space", explains Marcelo Alegre.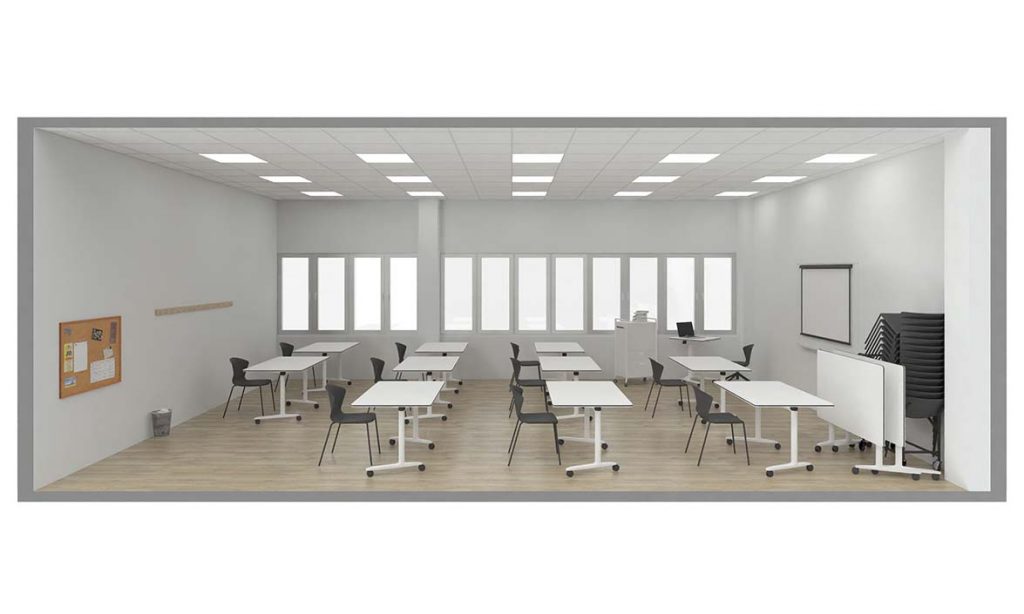 Like the Talent desk, the chairs in the Noom 50 are flexible and, what's more, they are easy to clean thanks to their smooth surface and lightweight textures.
On top of this, we have the adaptable elements for physical separation, extremely useful when it comes to needing different set-ups and functionalities in the same space throughout the day: panels, screens and filing units of various heights that can also be used for this purpose.
Another important premise that will guide the design and furniture of educational institutions in the near future will be the durability of the materials used and the maintenance requirements thereof. They will also need to be easy to clean and capable of withstanding more frequent disinfection than they have had to up to this point.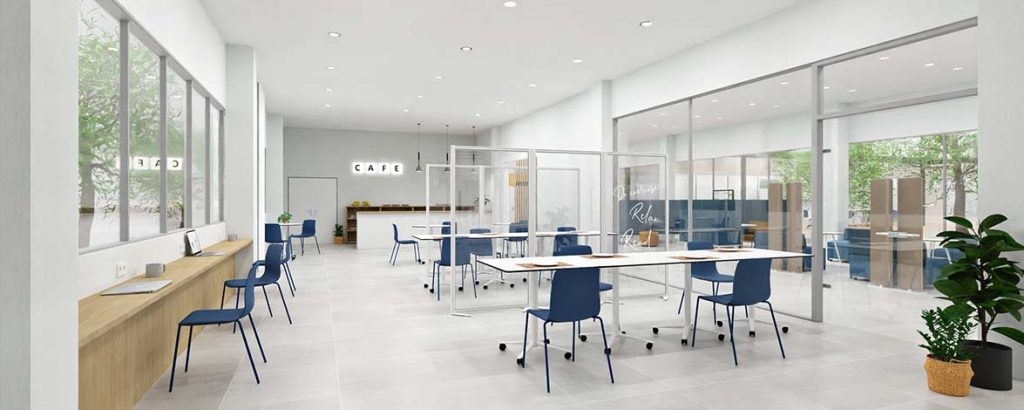 Download the guide HERE
Source: Actiu
Read more news related Actiu published at Infurma
Visit the Actiu website
Visit the Actiu sheet at Infurma