CIFF is both the main point of reference for the rapidly evolving Chinese furniture market and the most important business platform in all of Asia, offering opportunities and solutions to all of the most important professionals in the furniture industry around the world.
From 2014, the March edition of CIFF (China International Furniture Fair, Guangzhou) will last 5 days instead of 4 per stage. The extended duration is testament to the great success of past editions of the show and its constant growth, meeting the needs of exhibitors and visitors who need more time to learn about new products and develop their business.
The first stage, from 18th to 22nd March, will be dedicated to home furniture, outdoor and leisure furniture, homedecor & hosewares and hometextile.
The second stage, from 28th March to 1st April, will be dedicated to office furniture, commercial furniture, hotel furniture, as well as machinery and materials for the furniture industry.
More than 3,800 exhibitors are expected to arrive at Guangzhou for the March edition of CIFF, occupying a total exhibition area of 680,000 m², and about 200,000 professional operators are expected from all over the world.
The September edition of CIFF in 2014 will last four days and will be held from 5th to 8th September. It will be dedicated to the same sectors as the first stage in March.
After the success of CIFF-Home Furniture 2013 (March), which registered the participation of 3648 exhibitors, occupying a surface area of 680,000 m², and saw about 150,000 qualified professionals attend from over 160 countries including the Germany, France, Italy, UK, Russia, USA, Australia, Brazil, Turkey, etc., we expect the next edition of CIFF-Home Furniture (March) to be better than ever!.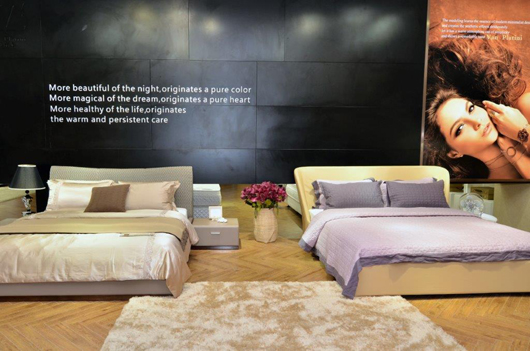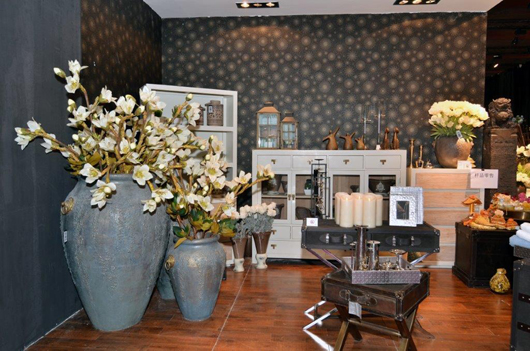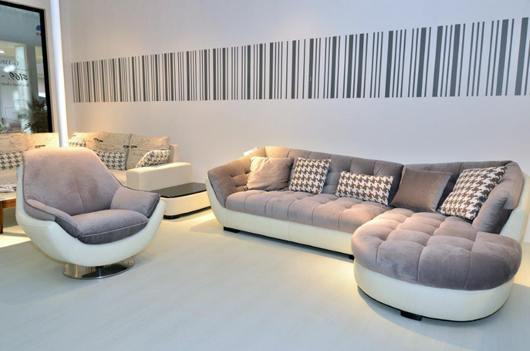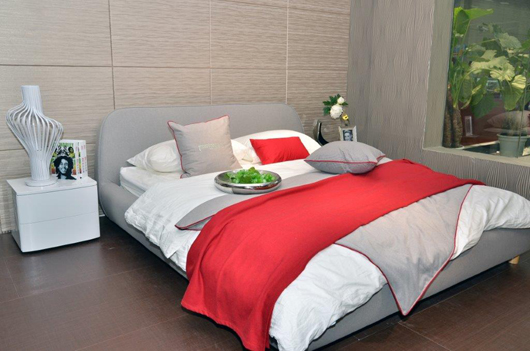 International Hall expands further
The space of Home Modern Furniture's International Hall specially reserved for international companies will be increased to 2 halls (1.1 and 1.2), with a total surface area of 20,000 m², hosting top names such as Roberto Cavalli, Tempur-Pedic, Natuzzi, Chateau d'Ax, SilverRest, MeiseMöbel, Slumberland, Ashley, Lugano, Cheers, Htl, Thomasville, Medalounger, etc.
Design Hall and Sleep Centre debut enthusiastically
One hall (3.1) will be dedicated to companies specialised in modern furniture, selected for their design quality and degree of innovation; these will include Duoshao, the Guangzhou Academy of Fine Arts and Haostyle. The upholstered furniture sector will be rearranged to create an area (Hall 12.2) dedicated exclusively to beds and mattresses, where Chinese and international companies renowned for their "sleep culture" can exhibit their products.
Children Furniture & Custom Furniture zones keep developing
The Chinese market has shown great interest in furnishings for kids and teens. Besides CIFF has taken this into account creating a dedicated area in Hall 5.1 for specialized companies such as Hengda, XMB, Hulubao, Flexa and Tomy Niki. Wayes, Shangpinzhaipei, Oodlife and other companies specialised in custom-made furniture will exhibit in Hall 5.2, offering solutions and services for this continuously growing market.
Leading brands support CIFF as always
Some of the most important Chinese brands in modern furniture will attend in 2014, such as Landbond, Hinglee, Kinetic, Kuka, Qumei, Kinwai, Bilture, Aris, Zhihao, Muse Home, Violino, Farrell, Red Apple and Royal; as are some of the lead players in traditional furniture such as Fourseas, Art, Fairmont, Alexandre, Dasen, Cozy, Guozhen, Dingfeng and Hongguxuan.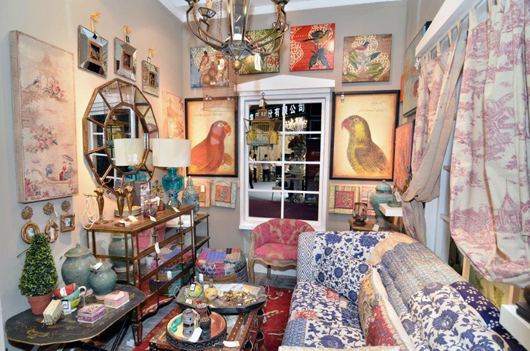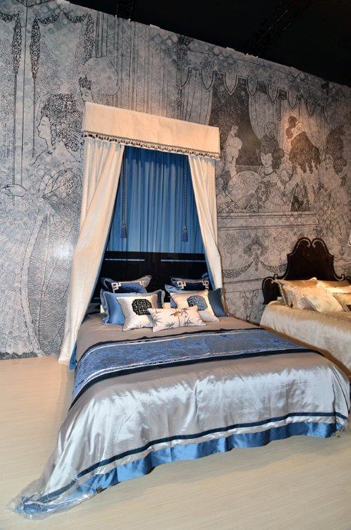 Classical Furniture zone obtains opportunities
The traditional and luxury furniture sector will offer visitors very high quality European, American and Neoclassical style furniture, alongside the Chinese style and rosewood furniture that will be launched and expanded with great success the previous year.
The largest exhibition system in the world
CIFF (China International Furniture Fair, Guangzhou), well-known as Asia's No.1 Sourcing Platform concerning furniture industry, unequalled all over the world with an exhibition area of 880,000 m², 4,500 exhibitors about home furniture, outdoor living, home decor, home textile, office furniture, machinery and materials, and 190,000 international buyers, holds 2 editions each year: the first, in March, is divided into 2 stages: first home, then office and manufacturing support; the second, in September, is dedicated to the home.
The most important exhibition area in Asia
CIFF is held in one of the most functional, modern and beautiful exhibition centres in the world: the China Import and Export Fair Complex, which with a covered surface area of 340,000 m² is one of the largest exhibition areas in Asia. The Guangzhou exhibition centre is easily reached by air with direct flights arriving from the main international airports. An efficient underground railway network provides two stops within the exhibition area and ultra modern 4 and 5 star hotels offer the highest level of hospitality.
One of the main business centres in the world
Visiting CIFF also offers the opportunity to discover Guangzhou, the third most important city in China, capital of Guangdong, China's most industrialised region and a strategic international business centre. A modern metropolis offering countless opportunities, so much so that 170 of the "Fortune 500" have already chosen to develop investments in the industrial and tertiary sectors here. Buildings and infrastructure designed by the most important international starchitects set in an urban context boasting more than 2,000 years of history, rich in local culture and traditions that simply beg to be explored.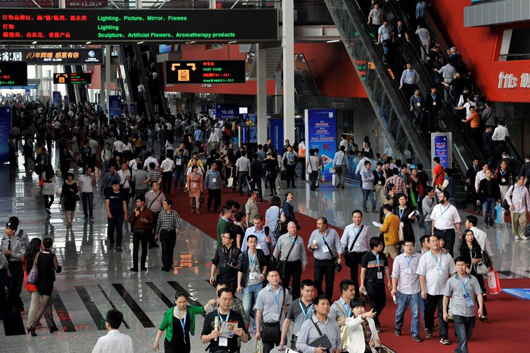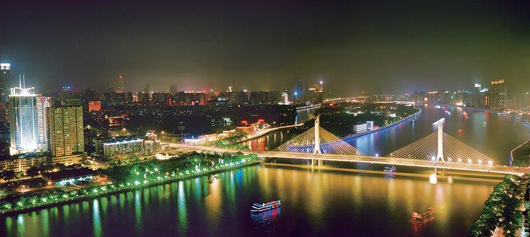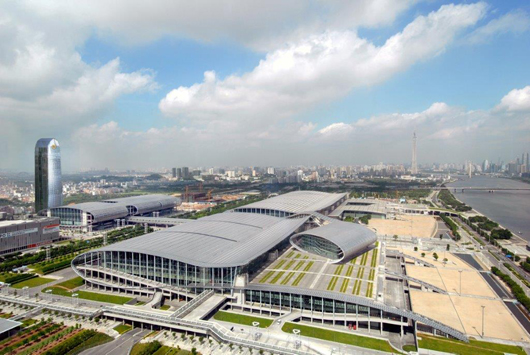 Source: CIFF
Read more news related CIFF published at Infurma
Visit the CIFF website