Buyers from more than 70 countries have confirmed their attendance at the next edition of Feria Hábitat Valencia, the largest Spanish interior design and decoration event to be held from 18th to 22nd September. It will offer a wide-ranging showroom with the latest trends in furnishings, decoration, lighting, home textiles, outdoors, kitchens and rest.
Quality professionals from priority markets in Feria Hábitat Valencia's internationalization plan, devised in close collaboration with the main associations in the sector: Anieme, Fedai and Ateval.
Among these markets we find traditional European ones, from where most buyers originate, with France, Portugal, the UK, Belgium and Greece heading this ranking.
Russia and other non-EU Community countries are the next with more international professionals visiting Feria Hábitat Valencia, with countries like the Ukraine, Rumania and Azerbaijan.
The USA is another of the most important countries, along with the Latin American market with buyers from countries like Colombia, Argentina, Brazil and Chile, among others, who have already confirmed their attendance.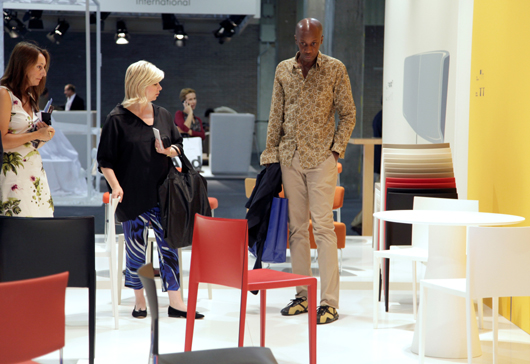 Moreover during this edition, Latin America is twice as important thanks to the Contract action programmed by the fair with UNEX (The Habitat Business Association, its Internationalization and Contract). Such action ensures the visit to this event by notable architects and developers working on projects in Latin America (for further information about this initiative, check this new and the trade fair blog at: http://blog.feriahabitatvalencia.com/).
Another remarkable fact is the number of professionals visiting from the Middle East, particularly United Arab Emirates, Saudi Arabia, Qatar, Jordan and the Lebanon.
Feria Hábitat Valencia has also ensured the visit of national purchasing power with professionals from all over Spain. In this way, the trade fair intends to become consolidated as a reference in Spain and to reinforce its internationalization, one of the main added values of this exhibition since it is the only international event of its kind held in Spain.
All this is now ready to form part of a showroom characterized for its quality and innovation, which will be divided into exhibition projects according to style: Design-Contemporary, Modern-Upholstery-Rest, Haute Décor-Contemporary Classic and Home Textiles.
Read more news related with Feria Habitat Valencia published at Infurma
Visit the Feria Habitat Valencia website