Kettal presents the Kettal Bitta swing by Rodolfo Dordoni. The Kettal Bitta swing is available as a chair or as a two-seater, to which a base can be added to anchor it to the floor.
Kettal Bitta is a warm, comfortable collection which features a combination of aluminium frames with braided polyester cords, teak and stone table tops.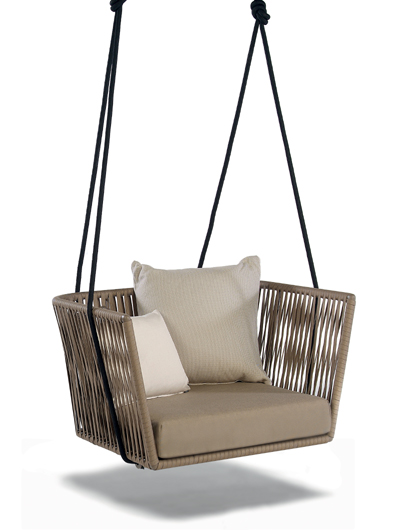 'My aim was to create dense braiding that would still let the air through, reminiscent of the braiding of the ropes used to moor boats (hence the name Bitta, which means "mooring" in Italian), which makes the pieces look lightweight but, at the same time, they look just like cosy nests in natural colours to sit back and relax in'. R. Dordoni.
Web Kettal
Web Rodolfo Dordoni