The architecture and interior design studio Olmos Estudio, directed by Alberto and Carlos Olmos, presents one of its latest projects, the new Motilla head office in Carcaixent (Valencia). Teh studio explain us the project development,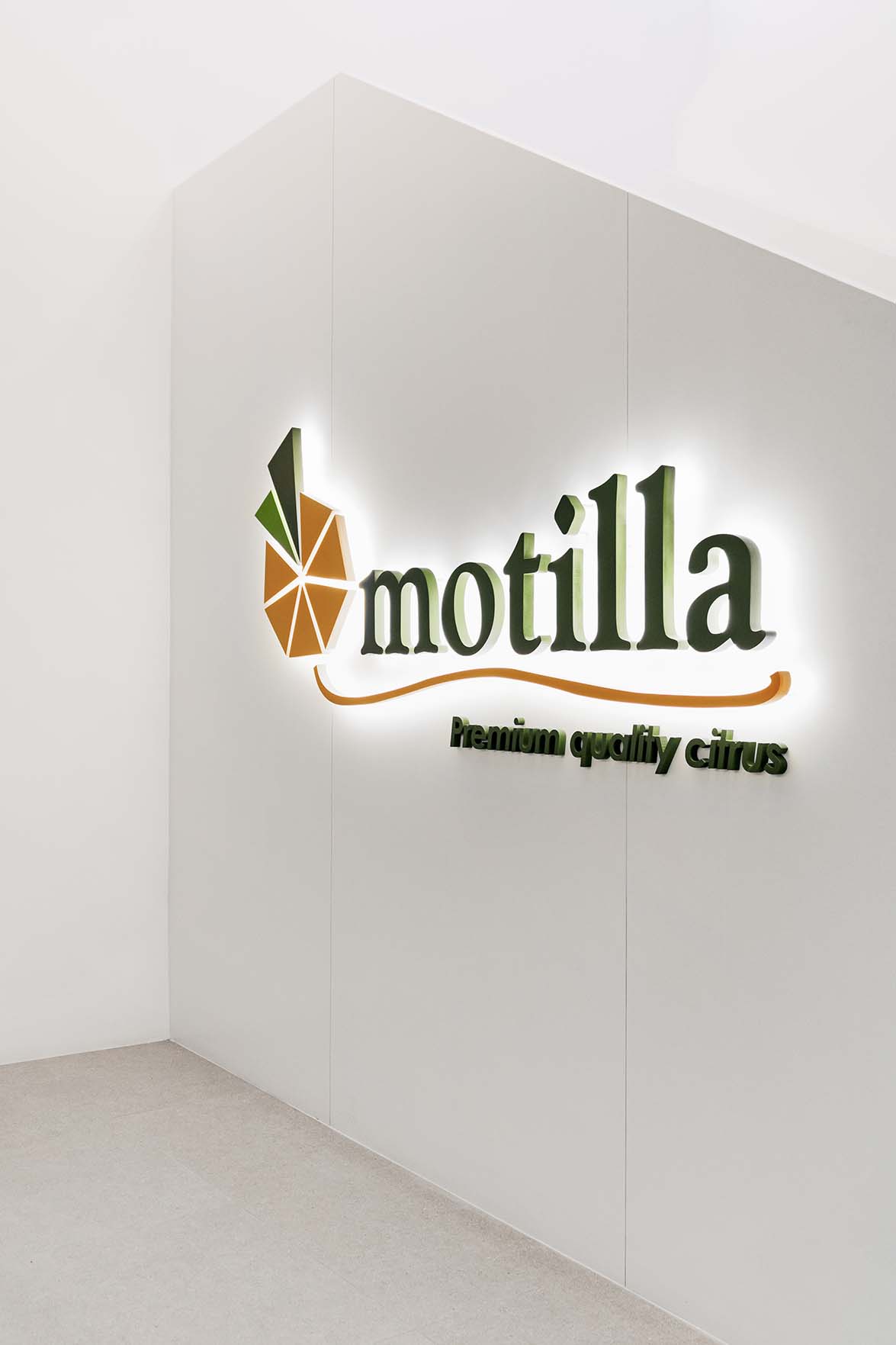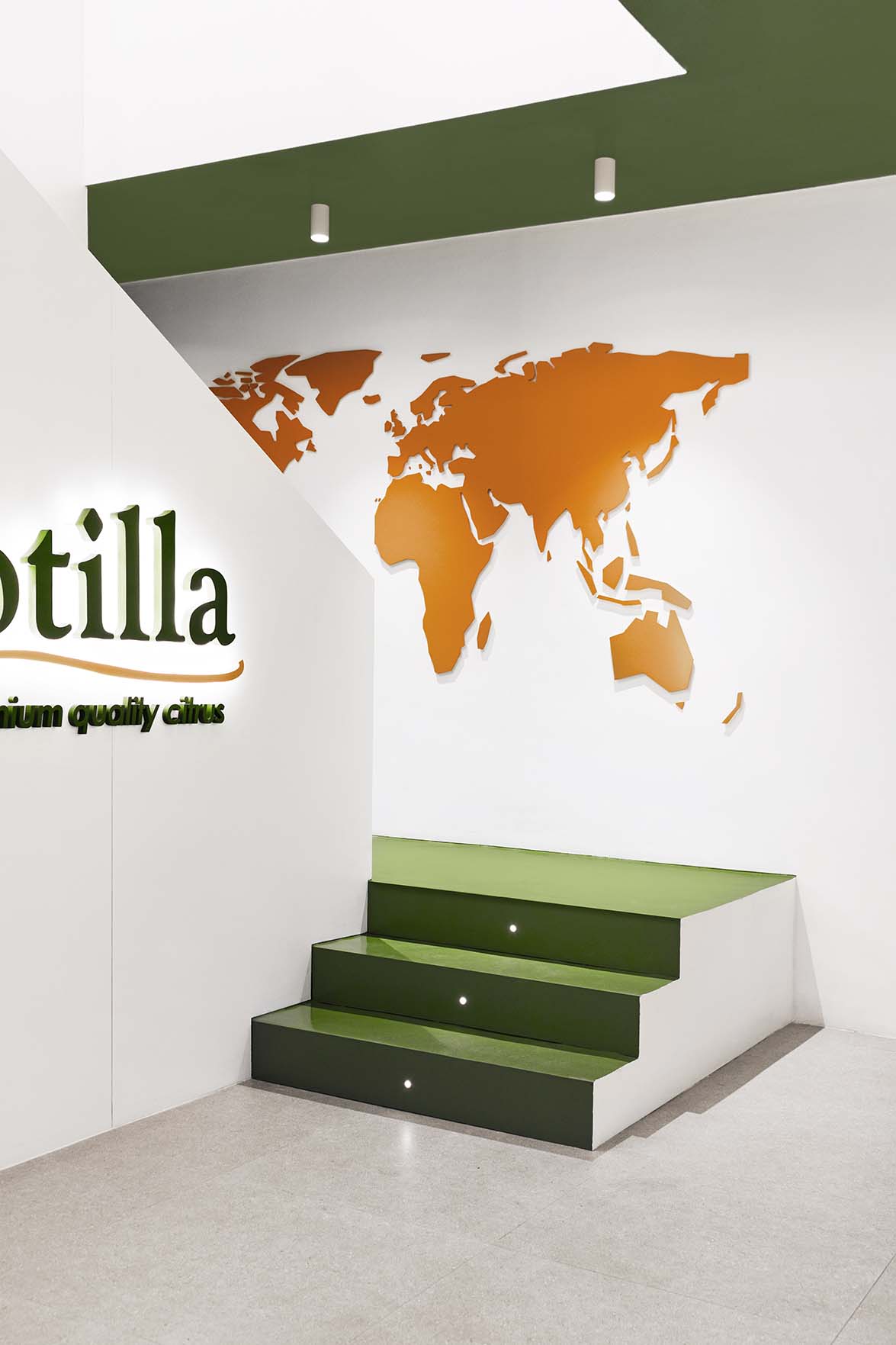 This project involves the lobby of the Motilla Headquarters, a family company, producer and exporter of fresh citrus fruits based in Carcaixent (Valencia, Spain).
The aim has been to create, through simple strategies, a transit zone between the different spaces that surround it, focusing on the white color as basis, together with green and orange, the corporative colors of the company.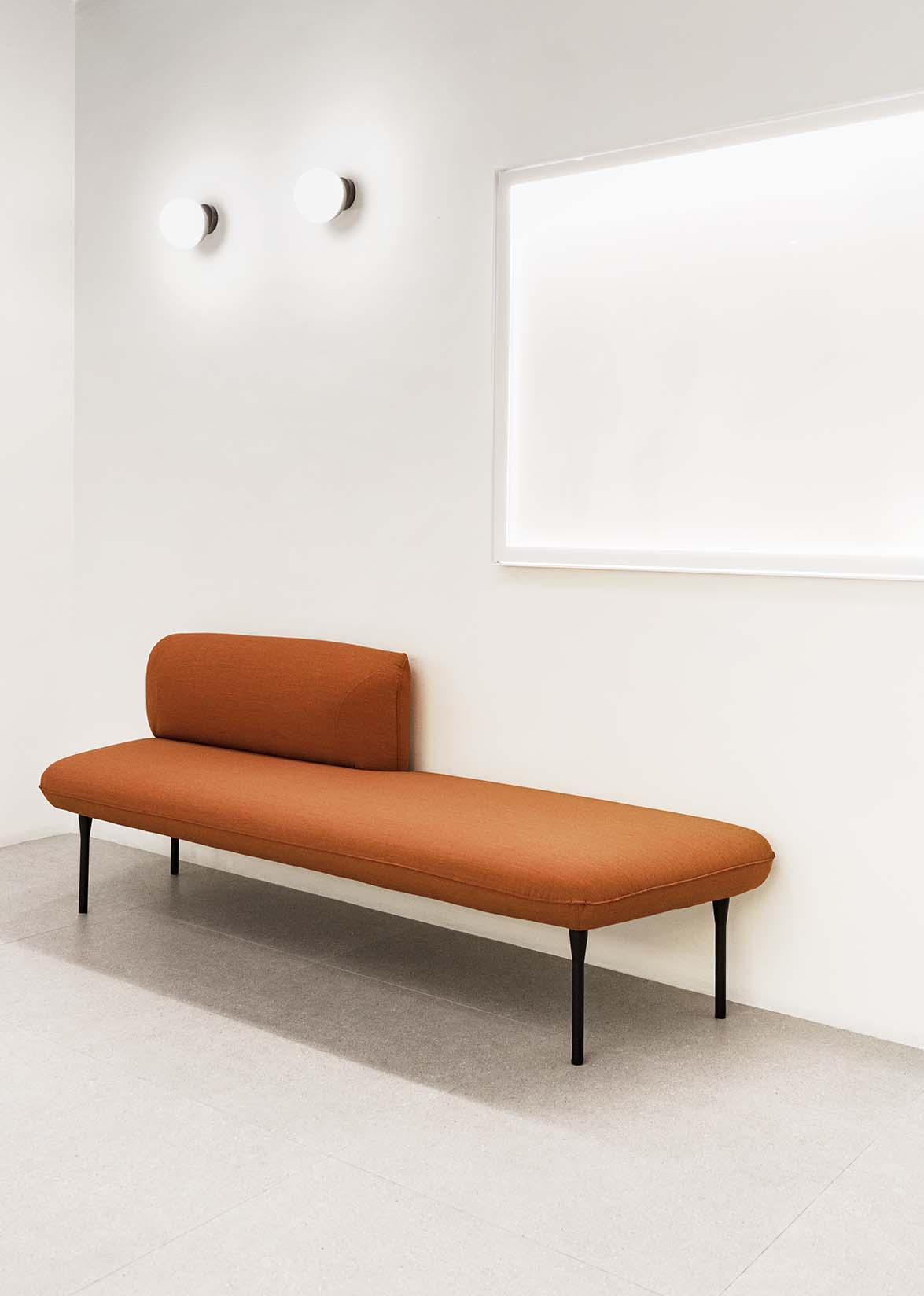 The white color extends throughout the entire project from the main entrance and leads to the two-section staircase, created with structural steel profiles and covered with white lacquered steel plates. With all this, throughout the space there are small brushstrokes of the corporate green color in the starting volume of the staircase and continuing in the entire ceiling of the ground floor.
The staircase, that connects the different levels of the lobby, and the entrance floor, is surfaced with a porcelain stoneware, creating a serene and neutral entire area.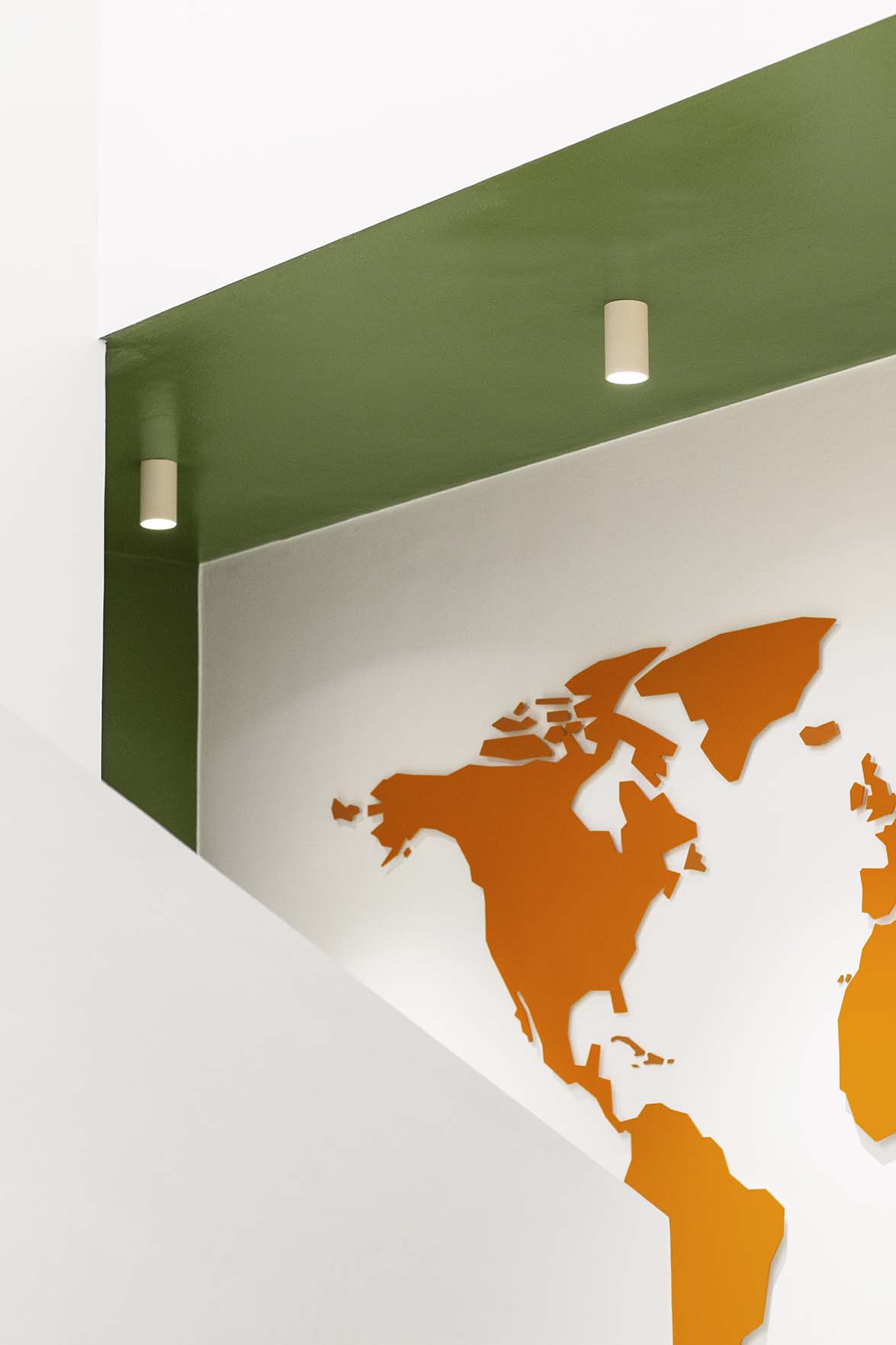 In the same way, lighting is one of the key points of the project. The staircase, as well as the space, is surrounded by natural light through a longitudinal window during the day, and suspended lights are also located in the central volume of the staircase.
The essence of the company was the main reference of the project. Exportation of citrus fruits in many parts of the world has been expressed through the wall orange world map. Whereas the green color placed in walls and ceilings, represents the orange farms. All this different hues, materials and shapes, consciously selected, define the entire space of the project.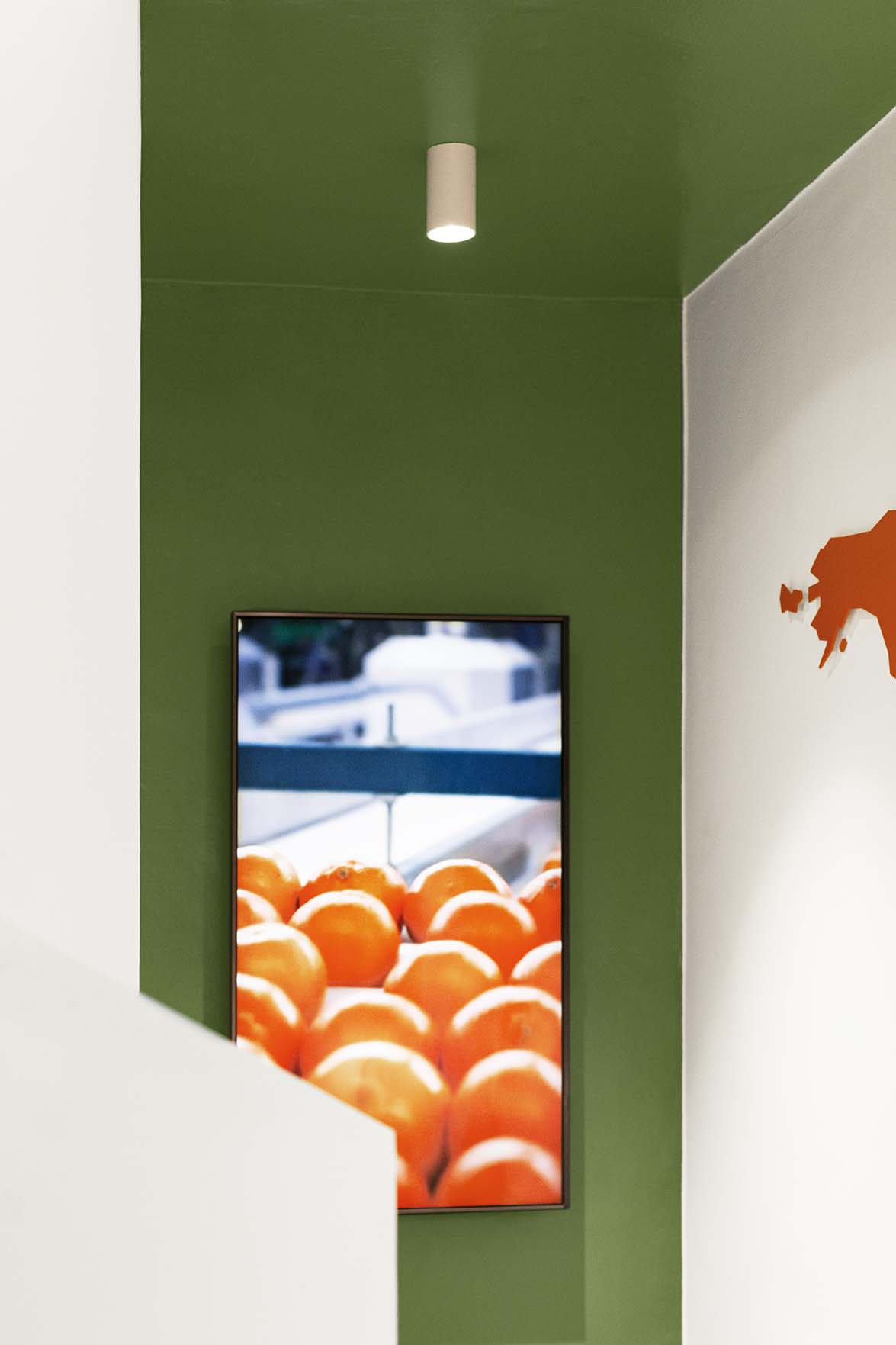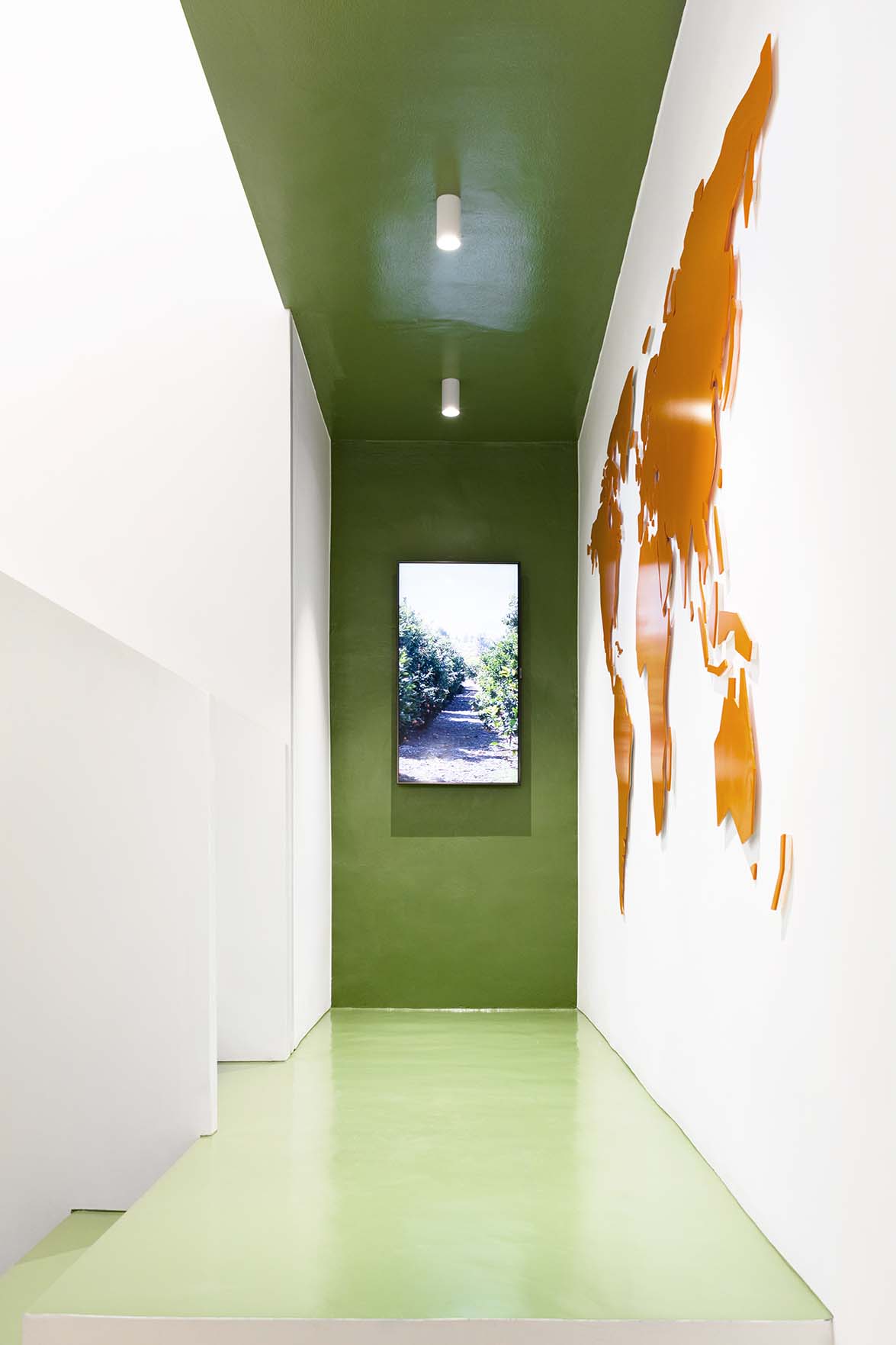 TECHNICAL SHEET:
Area: 26.86 m2
Photography: Nuria Langa
Construction company: STR, Soluciones Técnicas Obras y Rehabilitación SL
Furniture: Capdell
Lighting: Onok Lighting, Daisalux, Jiso
Coatings: Cifre
Labels: Gexmon
Source: Olmos Estudio
Read more news related Olmos Estudio published at Infurma
Visit the Olmos Estudio website