The demands imposed on conventional fitted kitchens and hence kitchen design are constantly changing. Personal home environments are being designed increasingly to suit individual needs and habits. Flexibility, func-tionality and distinctiveness are among the most important attributes in this case; individual functional areas are split into separate elements.
Poggenpohl has specifically analysed these requirements and is presenting new, highly functional theme units at the A30 kitchen mile. STAGE incorporates complete theme worlds within the compact space of a tall unit ele-ment 120 cm wide.
Tasks that were previously performed in different areas of the kitchen are concentrated in space and centralised in the same place. Pouring boiling water into the teapot, adding scented tea leaves to the strainer provided, arranging the precious china on the pull-out trays made of fine heartwood ash - with STAGE, Poggenpohl offers a stylish setting for conscious enjoyment and focus on all that is essential and valuable.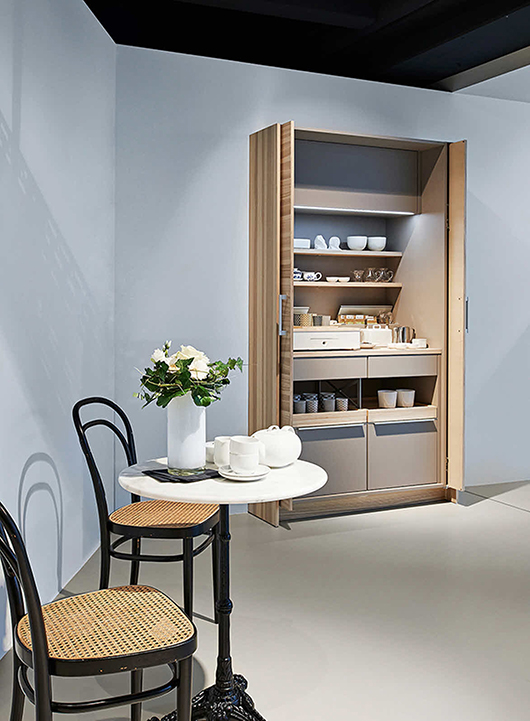 Stage Tea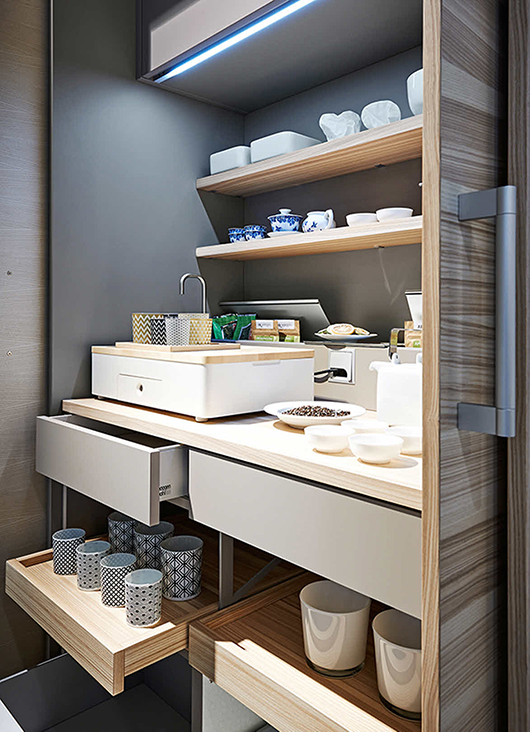 Stage Tea
The theme units are equipped with slide-in hinged doors, called pocket doors. They can be positioned and combined to suit individual wishes in the kitchen or living area and either blend harmoniously into a tall unit line or can be deliberately visually accentuated. As a stand-alone unit, STAGE can be positioned flexibly in the room and complements the kitchen architecture.
The function of the theme units can be individually defined by specially developed equipment features. Their combination can be flexibly arranged as desired. Furthermore, Poggenpohl offers the complete theme packages of "coffee", "tea", "breakfast", "bar" and "wardrobe". Four tall unit heights and the standard unit depth of 65.4 cm are available based on the Poggenpohl range. STAGE can be ordered in all conventional front colours.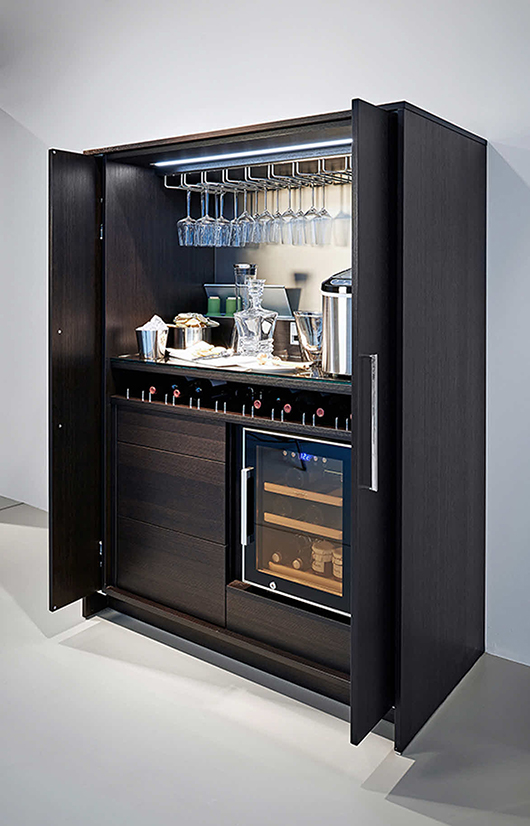 Stage Bar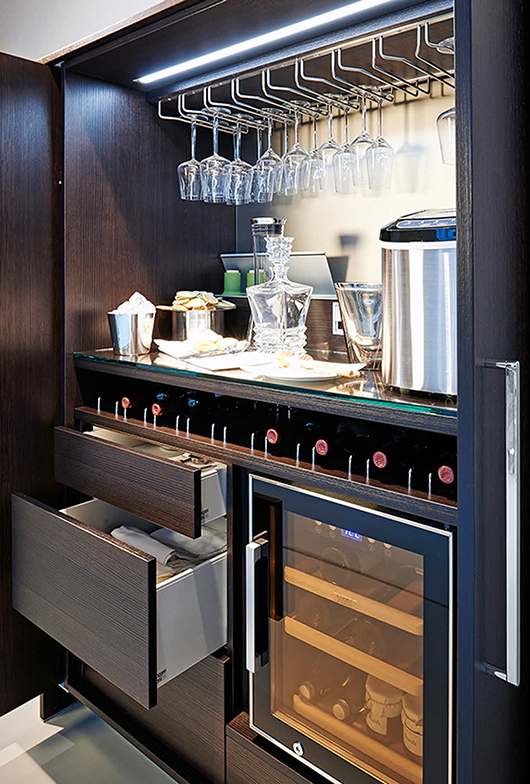 Stage Bar
Information & images by courtesy of Poggenpohl
Read more news related Poggenpohl published at Infurma
Visit the Poggenpohl website