Wireflow is an instant design classic created by Arik Levy for Vibia. Forming part of the company's new range of lighting products for 2016 Wireflow is a modern reinterpretation of the traditional chandelier light fitting characterised by its innovative materials and contemporary technology which is sure to make an impacting statement wherever it is installed.
The Wireflow pendant light traces three dimensional geometries in space, constructed from black electrical cable supported on lacquered metal rods connected to a series of 3.7 Watt terminals with pressed glass diffusers. The Wireflow chandeliers create an ethereal lighting quality that is both conceptual and functional, combining poetry and highly efficient lighting performance in a single sculptural fitting that is innovative but somehow familiar at the same time.
Vibia produces a range of Wireflow chandeliers that includes models composed of 20, 42 and 43 diffusers. The geometric dexterity of the Wireflow chandelier provides a valuable tool for interior designers and architects to install a bespoke fitting.
The overall collection also includes Wireflow volumetric, Wireflow linear, and Wireflow Free-form.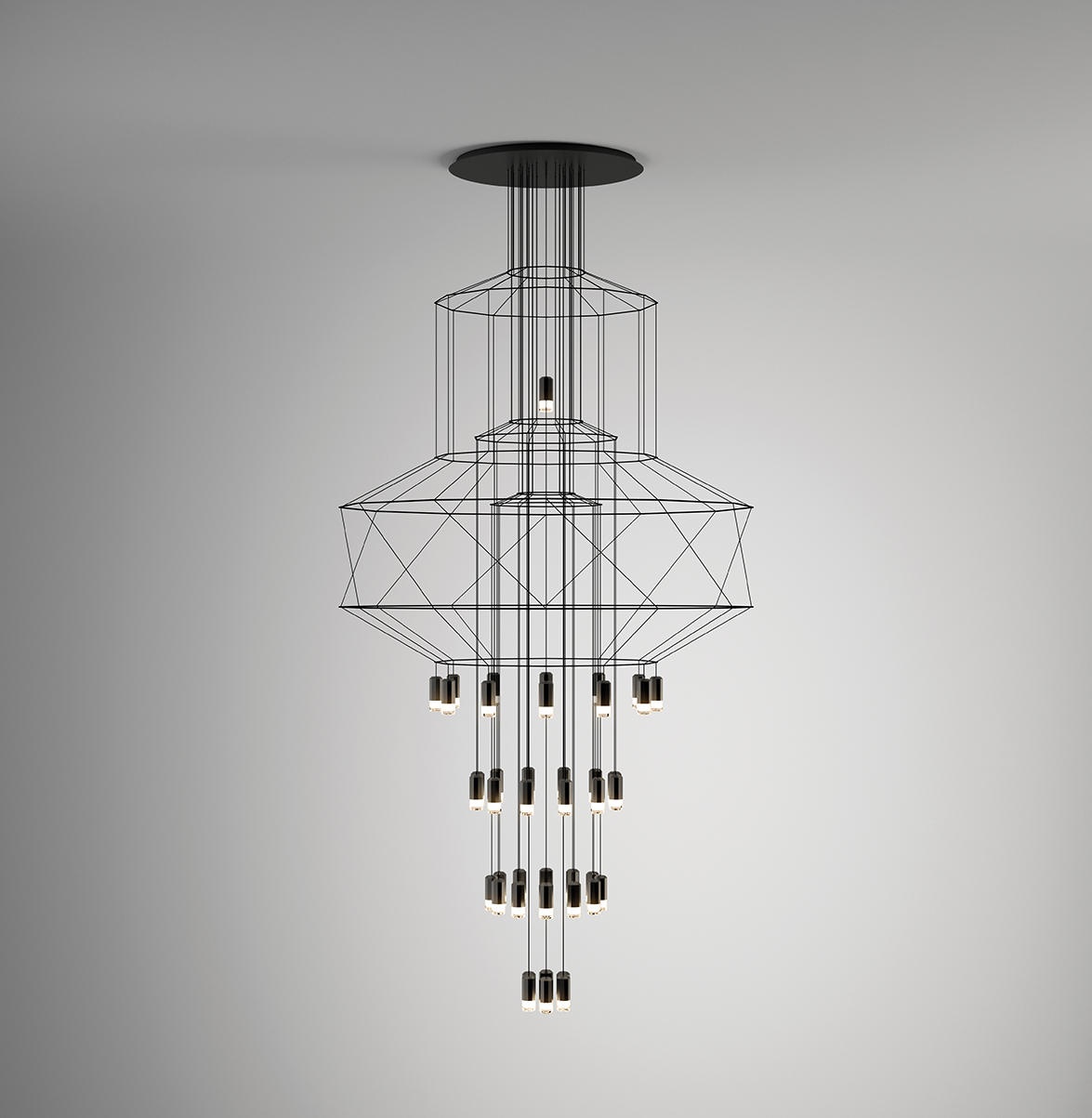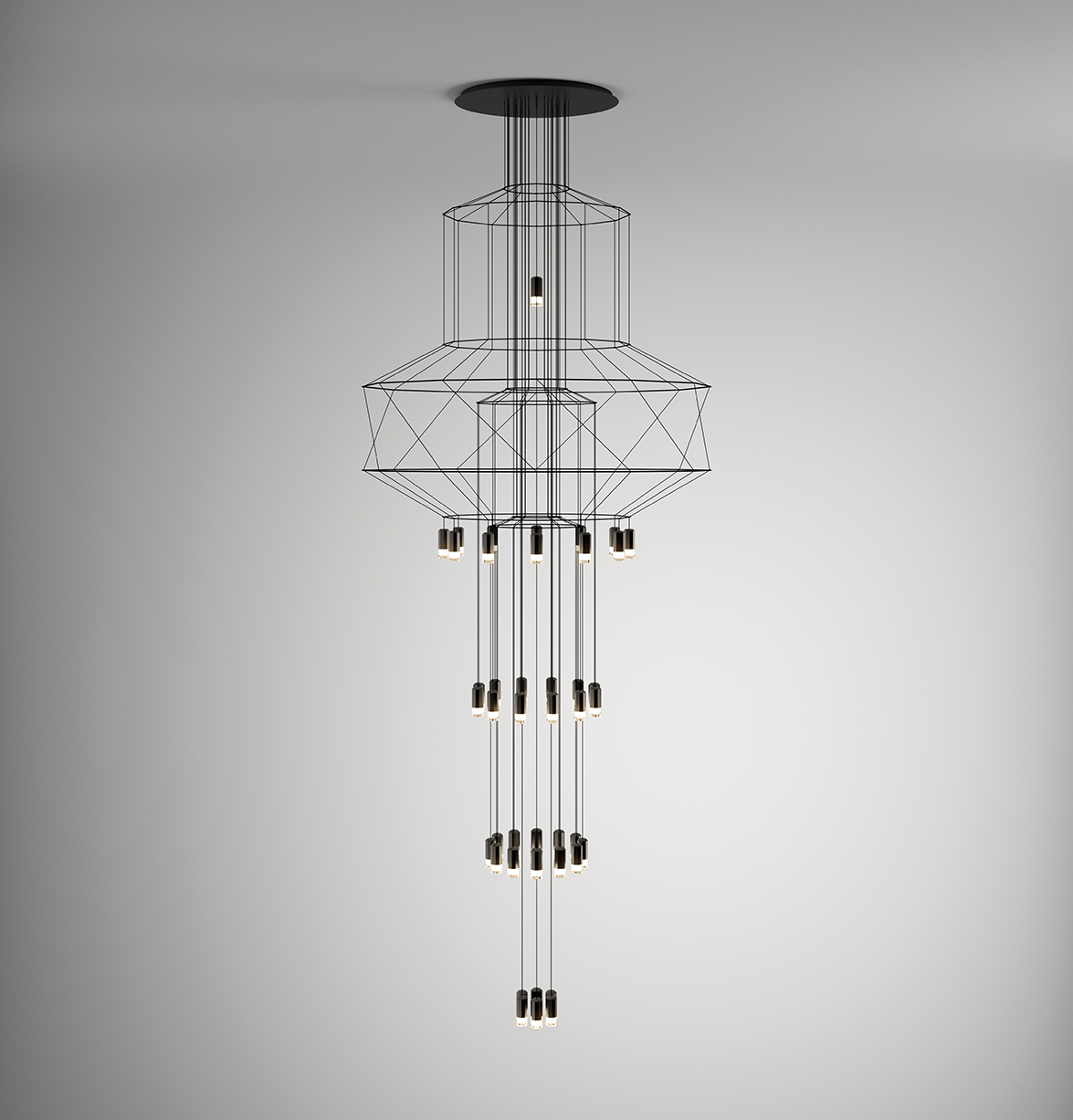 Source: Vibia
Read more news related Vibia published at Infurma
Read more news related Arik Levy published at Infurma
Visit the Vibia website