Royo Group, a multinational company specializing in bath furniture and bath equipment (bathtubs, shower and taps), has been awarded the prestigious Innovation and Design national award, internationalization category, which gives the Spanish Secretary of State for R&D&i of the Ministry of Economy and Competitiveness.
The award recognizes the group strategy and efforts made along its 40 years in the field of internationalization and innovation. Among the most valued by the jury include the percentage of exports: Royo Group has grown from 58% in 2008 to 79% today. Moreover, It had a turnover of 60 million euros in 2012, 9% more than in 2011.
Also, it has recognized the impact of innovative projects incorporated into the international strategy and promoting the internationalization of the research staff. Royo Group focuses its strategy in R&D with the goal of becoming the leader of bathroom furniture in Europe. To achieve it, invests 3% of its annual turnover in R&D&i. In 2012, launched its innovation center, Royo Group Innovation Center, planned to develop lines of research focused on the design, engineering and innovation to improve processes, organization, product and marketing, has an area of 600 square meters and a team of 20 engineers and designers whose objective is to develop over 60 projects per year.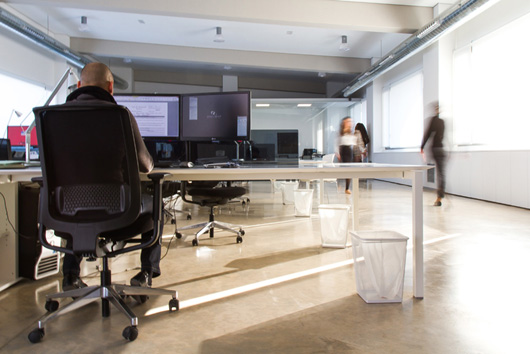 The award also recognizes their contribution to improve the international image of Spanish products and services, and the introduction of innovative products in different markets. Royo Group, which began exporting in 1992, currently has 140 sales agents, commercial subsidiaries in five countries, 10,000 sales points and exported to over 90 countries. Currently has renewed its brands (Royobath, Bannio, Acquaidro and Elita), adapting to different markets. In the period 2008-2012 has renewed its 85% of the product ranges.
Its business strategy for the coming years is based on two pillars: internationalization and innovation, together with competitiveness in operations and strengthening the capabilities of the organization. To meet these challenges, the multinational is organized into four business divisions: DIY, Professional, Global Companies and New Opportunities.
Royo Group is considered the third largest manufacturer of European bathroom furniture, has 550 employees and two production plants in Europe. Valencia´s factory has 50,000 m2 area and Sztum´s factory (Poland) 35000 m2, in which has been invested a total of 10.5 million euros from 2008. The company produces more than 600,000 bathroom furniture and 300,000 auxiliary modules per year.
Innovation and Design National Award
The National Awards for Innovation and Design are the most prominent Spanish awards given in recognition to companies and professionals who have excelled in an exemplary path in the field of design and innovation.
Created in 1987 by the Ministry of Industry and BCD Barcelona Design Centre and jointly organized from then until 2008. In 2011, these awards were homogenized with other national awards that exist in other disciplines at the state level, announcing public, on the one hand, the first edition of the National Awards for innovation and, secondly, the twentieth edition of the National Design Awards.
In 2012, the Economy and Competitiveness Ministry met in a single call the National Awards for Innovation and Design in which were laid four categories: National Award for Lifetime Innovation (Researchers)), Internationalization National Award (Companies), National Award for Design ( Professionals) and National Award for Design (Companies).
Source: Royo Group
Read more news related Royo Group published at Infurma
Visit the Royo Group website