The winner of the 2013 Nova Designer Award is Mattias Stenberg from Studio Vision. The Jury's motivation for picking him was for "a style brimming with confidence". The Nova Design Award has been instituted by Formex, one of Stockholmsmässan's flagship events and the leading trade fair for Nordic interior design.
Mattias Stenberg - born in 1975 and based in Stockholm - was one of five nominees for the 2013 Formex Nova Design Award. The Jury's motivation for nominating him was "for a style brimming with confidence. His products are brilliant in their simplicity, equally so whether they are made of free-blown glass or raw concrete. Mattias' skill and conceptual talent shows itself in his versatility and impressive precision." Today, on 15 August, Mattias Stenberg was presented with this year's unique Nova diploma, designed by Marcus Gunnar Pettersson.
"In a situation like this you never dare to take anything for granted, but I was probably most surprised to be nominated in the first place. I'm relatively new to the world of design; it's only been two years since I decided to go all out" says Mattias Stenberg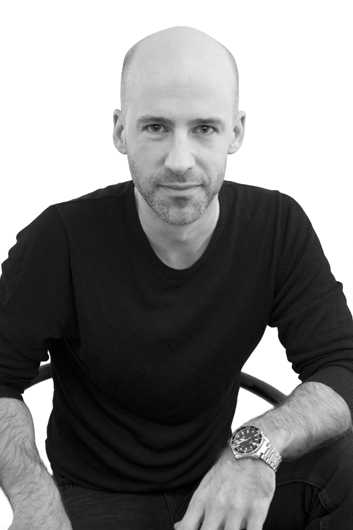 Mattias Stenberg is a qualified engineer and has worked extensively with product planning, i.e. understanding market requirements and how a company's products are intended to meet market needs in the best way. The dialogue with the producer and understanding for the customer are vital elements of the creative process for him, and he likes to describe himself as one third business man, one third engineer and one third artist.
"I put concept and function ahead of everything else. In the ensuing creative process, I'm stimulated by exciting visual impressions from everyday life: A lamppost on the street, the tail light on a car, images I see online... Then when I flick through my image library, a yellow Fiat might inspire me to design a yellow armchair. But begin producing a new product on the basis of current color or shape trends - no, that's not how I work" continues Mattias Stenberg.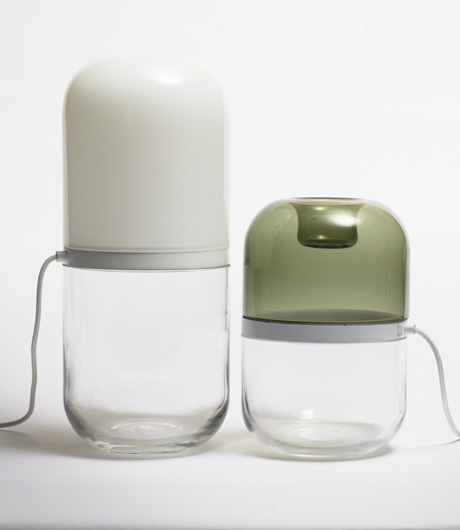 Demi Lamp for Design House Stockholm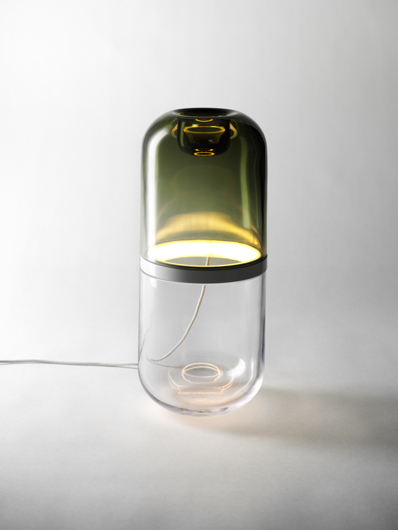 Demi Lamp for Design House Stockholm
The Award was presented at the Nova ceremony by Petrus Palmér from Form Us With Love, who has first-hand experience of how important it is for young designers to get public recognition for their work.
"The good thing about the Nova Award is that it focuses on people with drive who understand that business savvy is part of the designer's role. Clearly, media attention is important, but you can't eat newspaper clippings. It's important for your personal motivation to get a pat on the back like this to stay passionate and fight through the pain."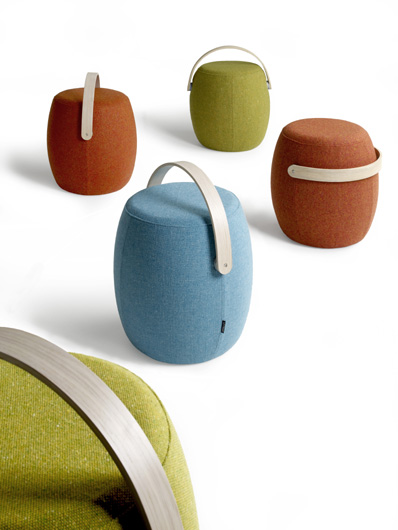 Carry On Seat for Offecct
The Nova Design Award is organized by Stockholmsmässan/Formex in association with interior design magazine Plaza Interiör and Gallery Pascale. The prize ceremony was held to coincide with Formex's design mingle at the PUB department store on the evening of Thursday 15 August. Previous winners of the Nova Design Award are Hanna Hedman and Simon Klenell from Sweden in 2011 and Mari Isopahkala from Finland in 2012. The prize consists of two parallel exhibitions in January, one at Formex and one at Gallery Pascale. The winner will also feature in an article in Plaza Interiör, take part in an activity, such as an all-expenses trip or a training course, worth up to SEK 50,000 and receive a unique diploma designed by Marcus Gunnar Pettersson.
Source: Formex
Product images copyright Studio Vision A&D
Read more news related Formex published at Infurma
Visit the Formex Stockholm website