Danish company BoConcept presents the Otawa collection, designed by Karim Rashid. It is a complete dining collection where functional design embraces urban living and the desire for a unique, contemporary look. The collection is designed in honour of the formative years of Karim's career when he first studied design in Ottawa, Canada.
The Chair
The Ottawa dining chair is truly a unique piece of design. Inspired by nature with its leaf shape and a forest of legs, it brings character to any dining table while still being very comfortable.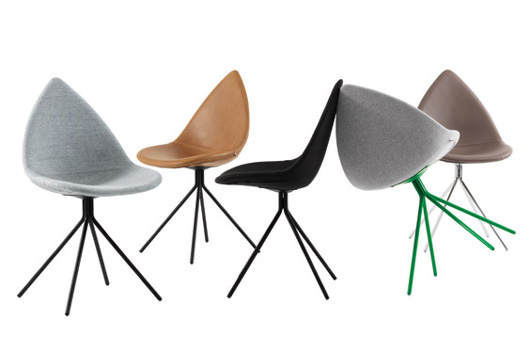 The chair film
The Table
The table is extendable and can easily be expanded by one person making room for 14 people. The mechanics are of course hidden. It just works, but doesn't show.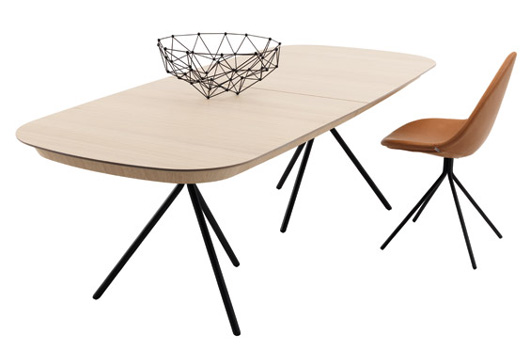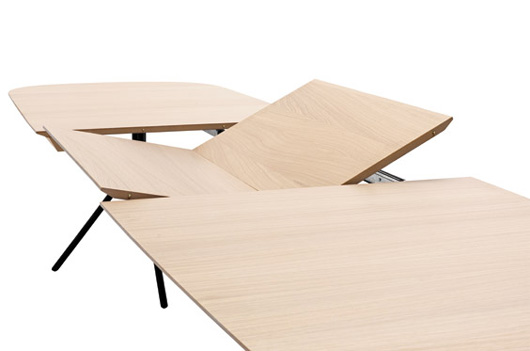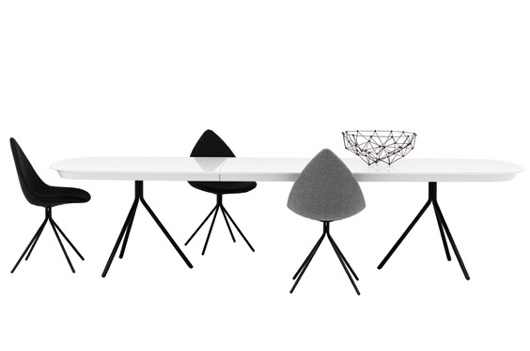 The table film
The Sideboard
The sideboard is a true example of sensual minimalism. The handles on the sideboard curve out and become a fluid decoration which softens the square look. The smooth handles are obviously very easy to grab and pull.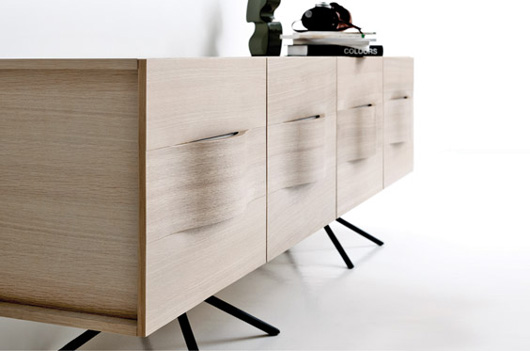 The sideboard film
The Cups
There are 6 different designs used on cups, expresso cups and saucers. Each design tells a story of Karim, his design background and philosopy.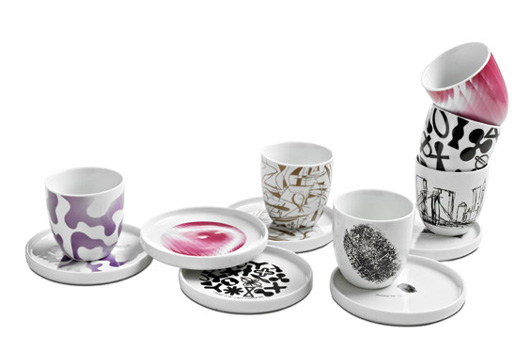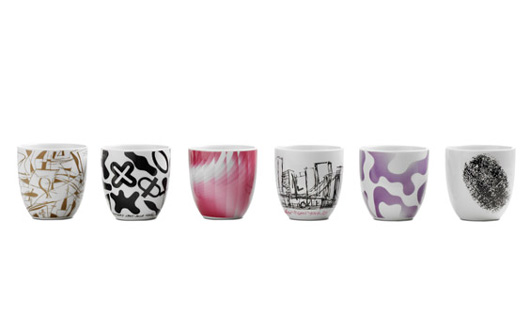 The cups film
Visit the BoConcept website
Visit the Karim Rashid website