It doesn't get any better than this: full halls, the most important players from Germany and abroad and a cornucopia of ideas across all the different segments for furniture buyers from all over the world to pick and choose from - that's the imm cologne. Some of the more than 1,000 exhibitors are already speaking very openly about their expectations of the international furniture and interior design event in January 2013, as well as about the new products they will be showing there for the first time.
Koelnmesse is looking forward to a very successful imm cologne 2013: a total of 1,050 exhibitors from more than 50 countries have confirmed their attendance, 625 of them from abroad. Together with the international kitchen event LivingKitchen, the trade fair will be filling the 280,000 square metres of gross floor space in halls 1 to 11 to capacity.
As always, the successful furniture and interior design fair will of course more than justify its position as a showcase for new products: some exhibitors are already offering a peek at their trump cards and providing a little foretaste of what they will be showing in Cologne in mid January. From the pure design segment to the staging of unusual interiors in pure village or the lavish booths in sleep, smart, comfort or prime: many manufacturers see the imm cologne as the most important trade fair platform of all and an indispensable start to the business year 2013. In addition, the developments from the exhibiting companies underscore many important trends such as sustainability, distinctive design and functionality. Upholstered furniture, for instance, is becoming a little less colourful but all the more comfortable. Otherwise, furniture is becoming more curvaceous, and the picture is often dominated by new interpretations of established classics.
"At the imm cologne we'll be presenting our latest ideas from B&B Italia, Maxalto and Outdoor, with lots of appealing suggestions not just for designing interiors but for the outdoor ambience as well. At the same time, however, we will also be using our 550-square-metre booth to show furniture from the Tobi-Ishi, Husk, Mini Papilio and Theo lines, as well as the Maxalto Lux collections. In short, we will be presenting furniture that successfully reflects the tastes of the major international markets," says Mediterranean manufacturer B&B Italia. Material or colour trends are tending to play a more subordinate role: "There are certain tendencies in terms of shapes, colours or materials that we're starting to see less of. What we're continuing to push ahead with is a sustainable approach, not just in the sense of using recycling products and eco-friendly processes, but in a very fundamental way as well, in relation to all the new things we implement. One example: we prefer to use finishings that accentuate the material and design of our products. Plus a light and simple construction that complements the minimisation trend we're seeing in e.g. flatscreens and hi-fi equipment." The company is hoping for a fair with an increased share of visitors from fast-growing markets like Asia and a good response from the contract sector.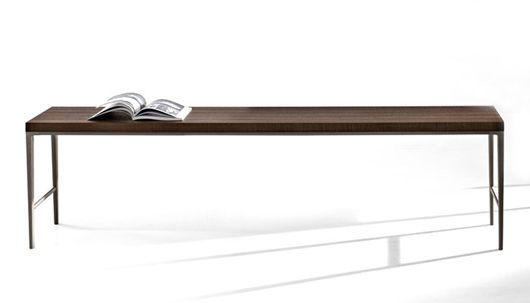 For Bretz Wohnträume, the overarching motto is "Hunters and Gatherers" - an approach that combines anything that's fun. Flamboyance meets simplicity, seasoned with a little dash of nostalgia. For the Gensingen-based company, the quest for the unique culminates in bold, self-confident compositions in which quality continues to play a major role. Bretz aims to depict functions more subtly, focusing instead on the freedom to be able to configure furniture individually and forms that permit lounging, sprawling and of course sitting. The new models "Napali" and "Salt" will be occupying centre stage in the Bretz presentation. "In our opinion the imm cologne has returned to the strength of the 1990s," says Norbert Bretz, executive director of Bretz Wohnträume. "The international buyers are aware of how strong German furniture is and how weak the euro is; so they come to the imm cologne and place orders accordingly. Within Germany, the real estate boom is certainly playing into our hands, there is definitely a demand for top-quality furniture."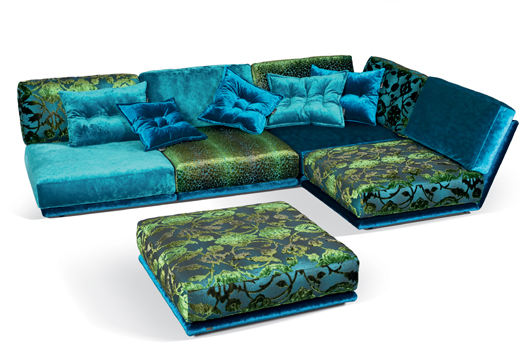 Création Baumann will mainly be showing blackout fabrics in new, creative designs that are applied to the textiles using a new kind of laser technology. The Swiss firm will also be presenting creative accessories and curtain design. Création Baumann sees a definite trend in fabrics: besides their aesthetic qualities, it is becoming increasingly important for textiles to deliver functional features such as blackout and sound absorption properties as well. "We believe that top-quality, elegant and durable textiles can assert themselves in the home segment too," says Dominik Rölli, Vice President Marketing and Sales at Création Baumann. "Our expectation of the imm cologne 2013 is that the furniture fair, which is already so well-established and widely known in the German-speaking countries, will develop into an international platform for premium interior design, especially in the field of textile applications - which this year's Pure Textile will be presenting to trade visitors at professional level."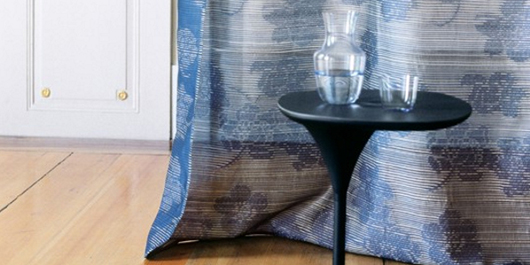 The Hilding Anders company, which describes itself as the leading bed manufacturer in Europe, Russia and Asia, operates in a totally different sphere. Especially when it comes to boxspring variants, the specialist sees itself at the front of its field: "More than ever before, the focus is currently on boxspring beds and the segment is growing all the time. At the same time, however, the competition in this field is also growing, especially when it comes to prices. With our three brands "Jensen", "Eastbourne" and "Hilding" we're extremely well placed. What we want from the imm cologne is for German retailers to perceive us as a competent industry partner for all categories of bed products," says Martin Frutig, head of Hilding Anders' Southwest Europe division.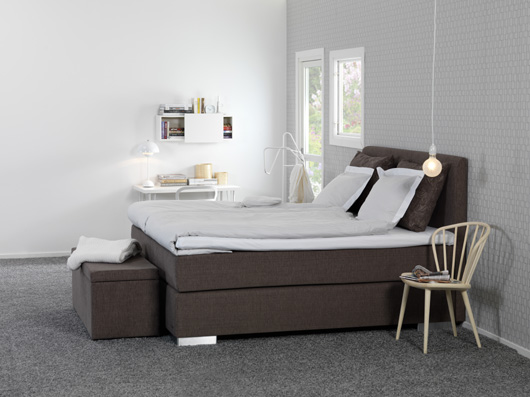 In the eyes of Belgian manufacturer Jori, the vintage style with more curves and fewer straight lines is increasingly playing a role. Loud colours are no longer in such great demand and are giving way to mellower, softer shades and colour combinations. In addition, the furniture has to be cosy and comfortable with a lounge-like feel. In January, Jori is planning to present three sofa models, two armchairs and a table, as well as an innovative lounger. The latter is the result of the firm's decades of know-how in the field of recliners and continuous research and development. The patented recliner mechanism has been combined with a new aesthetic line and the comfort Jori is famous for. In addition, the entire display will reflect the fact that the company is celebrating its 50th birthday. Combinations of old and new models will demonstrate how much comfort has improved over the years. In view of the impact the current crisis is having, Jori too is hoping for lots of visitors from overseas, as well as for new contacts in the important German market. International architects can also expect a warm welcome at the Jori booth. "Ultimately, every company is responsible for its own success - and not the trade fair platform. We believe that our attractive product ranges will convince trade visitors and consumers alike," says Jori's Jeannick Breine (attaché to the president).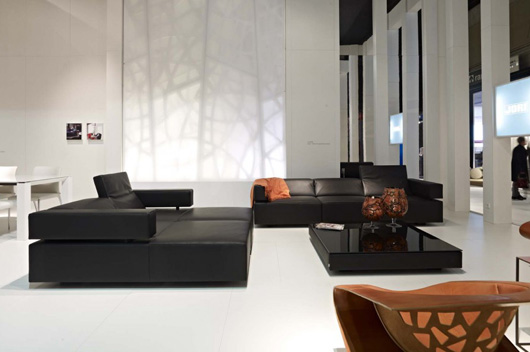 At Koziol, colour, quality, lust for life and sustainability are the crucial keywords right now. "In our sector, the products are bought because they give people pleasure - not just via their design and excellent functionality, but because they bring a welcome splash of colour to the home as well. At the same time, however, a growing number of customers want to know where the product comes from and under what conditions it has been produced. Nowadays, sustainable entrepreneurship is an absolute necessity," says Stephan Koziol, owner of the Erbach-based company. At the imm cologne, Koziol will be showing two new pendant lights: "Stella XL" and "Reed". The company's lighting collection shows light in its most attractive forms and colours - for an exceptional atmosphere. "For us, the imm cologne 2013 is the ideal platform for presenting the Koziol brand to the furniture trade in a first-class setting. We are expecting to make valuable contacts with interior designers, furniture and interior design retailers and of course home stylists and decorators," stresses Stephan Koziol.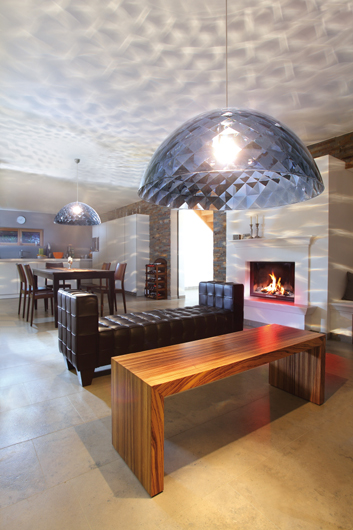 For upholstered furniture manufacturers Machalke Polsterwerken, inner values are definitely the top priority. "We're aiming to underscore our market leadership in our segment with 'Handmade in Germany', our unique leather collection and the artisanal details of the workmanship. This is underpinned by the very special leather grades El Paso and Nappa Seta. New, filigree and feminine sofas, as well as powerful, masculine models are in the works, coupled with very special armchairs such as 'Cult' by Stefan Heiliger," says Product, Communications and Marketing Manager Bernd Schellenberg. In view of the difficult economic situation right now, Machalke is aiming to focus on the company's core values, translate them into authentic action and reinforce them so as to be a calculable and above all reliable force within the segment. "For us, the imm cologne is the most important trade fair of 2013. The furniture industry can be really proud of getting the year off to such a special start. We're putting a lot of energy into this event, because our success at the imm cologne determines our success for the rest of the business year."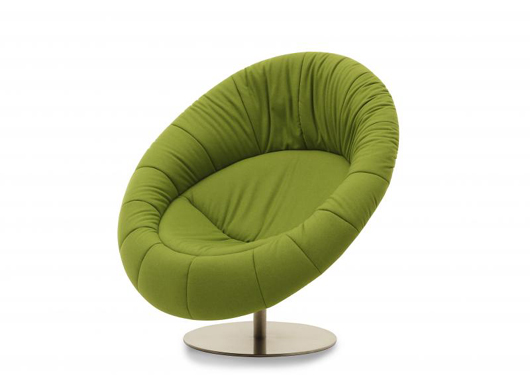 "The crisis is setting the course, the focus is on functional design that takes advantage of all the creative possibilities available to it. Whereas eccentric and expensive models that are more like objets d'art have rarely been in keeping with the times, we are now seeing the return of good design in the broadest sense: objects that haven't existed up until now and which satisfy people's unmet needs and wants," reports Umberto Cassina, Vice President of MDF Italia. The Milanese firm has very high expectations of the imm cologne. "We would like to see an increase in the kind of visitors that confirm the trade fair's significance as an important business platform in general - not just an increase in German and European visitors. It would be good if the imm cologne could increasingly play a leading role in terms of business with fast-growing markets like the BRIC countries." MDF Italia's modern interpretation of a desk, a piece by the name of "Mamba", will be taking centre stage in its Cologne presentation. The unique mix of shelf, console and desk, complete with its own light source, was the winner of the "Cristalplant Design Contest 2011 - Touchable Emotions", a competition for up-and-coming designers.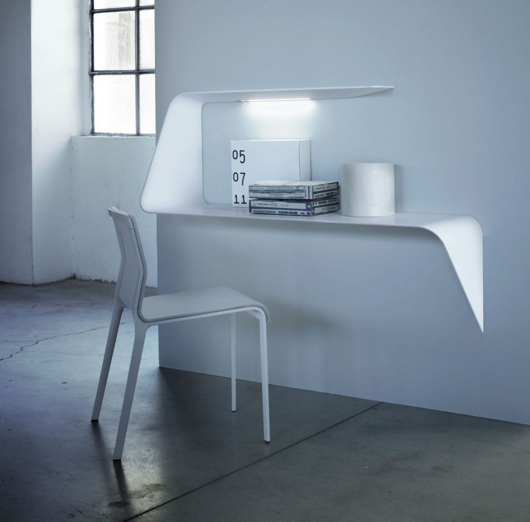 Minottiitalia supplies highly appealing products for exclusive and individual furniture tastes, including "Formosa in piedi" from the "Razze formose" collection. The company is now complementing the unusual cabinets with LED lighting. Two more eye-catchers: the two-metre-long sideboard "Credenza" which, thanks to the homogeneous look of all four sides, can be placed anywhere in the room, and the metal column "Cleopatra", which can also be freely positioned and provides an elegant storage solution for books. The newly launched column features both open and closed compartments that merge into a single unit thanks to the LED lighting. In Minottiitalia's opinion, the trends of recent years have often neglected one essential aspect: the visual perfection of a product - not just at the front. That's why the Cabiate-based company takes a different approach to the design of its products, making them identical on all sides so that they can be used anywhere in the house or commercial property. This is what Minottiitalia is aiming to demonstrate at the imm cologne; it has high hopes both of the German market and of trade visitors from other major markets.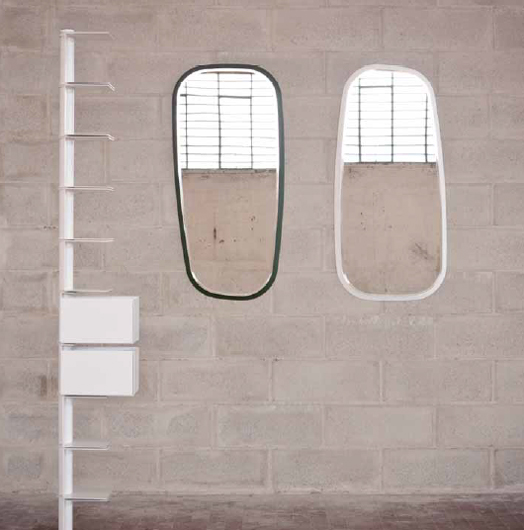 It comes as no surprise that textile editeur Nya Nordiska Textiles has announced it will be making a "very material appearance" at the imm cologne. The trendy decoration systems from Nya Artline and the wall panels from Nya Walls will also be on show in Cologne. Nya Walls will be presenting a genuine innovation: textile glass. In the current unsettled market situation, the company believes it is important to offer customers reliability. "On top of that, we never fail to come up with new ideas as well - after all, 'nya' translates as 'new'," explains Remo Röntgen of the management team. "In times like these, everything is more emotional. And fabric is emotion." The Dannenberg company is convinced the imm cologne 2013 will be very good for its business. "Despite the difficult situation, Koelnmesse has managed to achieve a great deal, and 'Pure Textile' was a hit with the industry from the word go."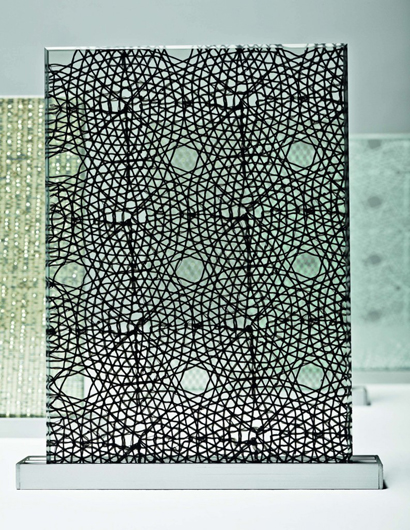 Colour is very definitely the major theme for RAL gemeinnützige GmbH: RAL is after all the global colour language. With the colour collections "RAL Classic", "RAL Effect", "RAL Design System" and "RAL Plastics", RAL offers colour users in industry, the trades, architecture and design a diverse choice of precise colour references. In total, the spectrum of RAL colours includes 2,328 shades. The "RAL Digital" software provides the basis for professional on-screen colour design. And thanks to the RAL "iColours App" for "iPhone", "iPad", "iPodtouch" and "Android" devices, users can colour their photos quickly and easily wherever they happen to be with the full range of RAL colours. At the imm cologne, RAL gemeinnützige GmbH will be showing the book "RAL Colour Master", the latest work on colours by Professor Axel Venn that was published in December.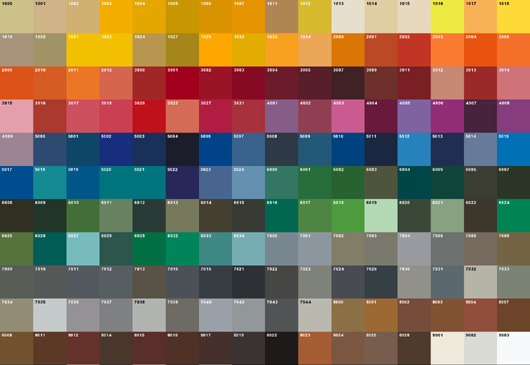 With its new chair by the name of "Sinus", Rolf Benz is focusing on exquisite aesthetic quality and technological sophistication, along with first-class comfort and scope for maximum individualisation. Based on a plastic shell - available in black or white or with a leather cover - "Sinus" can be configured to create either a homogeneous look or a stylish mix of colours and materials. There are also various options for the backrest height, seat padding and base construction, and the four leg variants permit a variety of choices as well. No matter which variant the customer decides on, Rolf Benz has the table to match. The models "Co-Sinus 1″ to "Co-Sinus 4″ put the finishing touches to the range. For the Nagold-based company, lounge-quality softness is the most important seating trend right now - as featured by the new "Grata" model, an extension to the "Colours of Rolf Benz" line.
"What I'm expecting from the imm cologne is a continuation of the positive trend seen in the last two years for visitors and exhibitors alike: a strong, efficient and internationally relevant order-writing trade fair with top-quality national and international exhibitors in the participating sectors and segments. Because if that's how it turns out, we'll all benefit from one another," explains Andreas Lechner, head of marketing at Rolf Benz. "As far as Rolf Benz is concerned, the more premium providers with international appeal that are represented at the fair the better, because it shows each individual exhibitor in a more advantageous light. In particular, the national and international premium brands provide mutual support for one another, strengthen Cologne as a location and reinforce its status as a major international trade fair venue for interior-related themes. We're looking forward to positively-minded, motivated trading partners with whom we can work together and take active steps to master the challenges of 2013 by implementing innovative products and effective marketing concepts."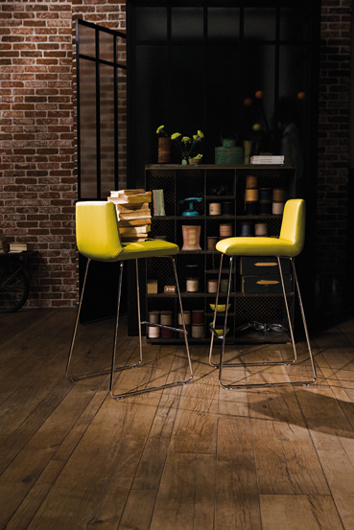 Classic meets Modern is a thoroughly appropriate heading for Thonet's appearance at the trade fair. The Frankenberg company will be presenting its first carbon chair: "S 774″, a reinterpretation of the classic "S 664″ by Eddie Harlis. The manufacturer will also be bringing two new families of wooden chairs to Cologne: "330″, a youthful chair family developed by Berlin duo Läufer + Keichel, and "190″, a family of exclusive upholstered chairs by Lievore Altherr Molina. The new products that will be on show also include the "S 1520″ coat rack, reflecting the long tradition of coat racks in Thonet's history. For Thonet, it is economy that embodies the zeitgeist right now - and the durable furniture from Thonet retains its value for a very long time. "It's a way of gaining a certain kind of security in difficult times," says Peter Thonet, CEO of Thonet GmbH. "The imm cologne 2012 was a big success for us, and despite the difficult market situation we're expecting to get off to a successful start again in 2013. We're particularly looking forward to the new pure editions format. From our perspective, it's the highlight of the entire fair."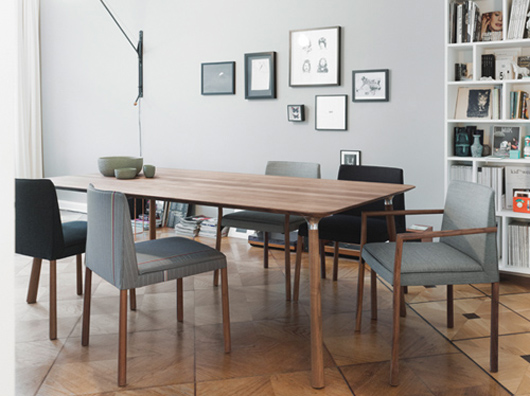 Vondom is bringing two new products to the imm cologne. The specialist for exclusive outdoor furniture and accessories is extending its popular "FAZ" family again, this time in the form of a daybed complete with sunshade. With the new product, designer Ramon Esteve has combined his ideas on the ideal bed for sleeping, relaxing and sunbathing with the possibility of seeking shelter from the harmful rays whenever you feel like it. Like all the other members of the family, "Daybed FAZ" features mineral-inspired forms and is evocative of a quartz crystal. Vondom used "Batyline" for this product, a tried-and tested technology for umbrellas and sunshades. Nor does the user have to go without music: "Daybed FAZ" features an integrated sound system as well. The brand-new "Blow" collection is certain to cause a sensation: the offshoot of the "Pillow" family provides enhanced comfort in the form of e.g. armrests.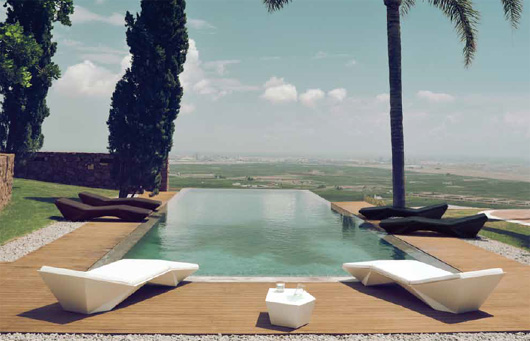 Solid wood specialist Zeitraum is travelling to Cologne with a new colour palette for a large part of its range. Particularly interesting: the "Pelle" chair by Milan-based designer duo Lorenz*Kaz, a wooden-framed design with a core leather seat shell, and the "E8″ table by London designer Mathias Hahn. The company, which is based in Wolfratshausen, sees light woods, coloured wood and Scandinavian-looking roundwood designs as the latest trends.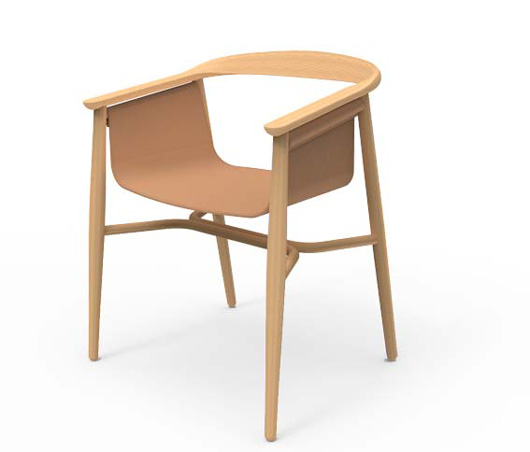 The next dual exhibition imm cologne // LivingKitchen will take place from: 14 - 20 January 2013
Source: Imm Cologne
Read more news related Imm Cologne and LivingKitchen published at Infurma
Visit the Imm Cologne website
Visit the LivingKitchen website