RS Barcelona always tries to go further. In its aim to fill any space with its playful attitude and its intense living concept, RS Barcelona presents the RS#Wood MAX football table. It is here to doubles the fun.

These are the numbers:
8 players around the table
56 in the pitch
16 rods
288 cm of playing field
This is the new RS#Wood MAX football table. Its numbers are large to get more smiles, more goals, and more excitement. We go bigger to share and enjoy to the fullest.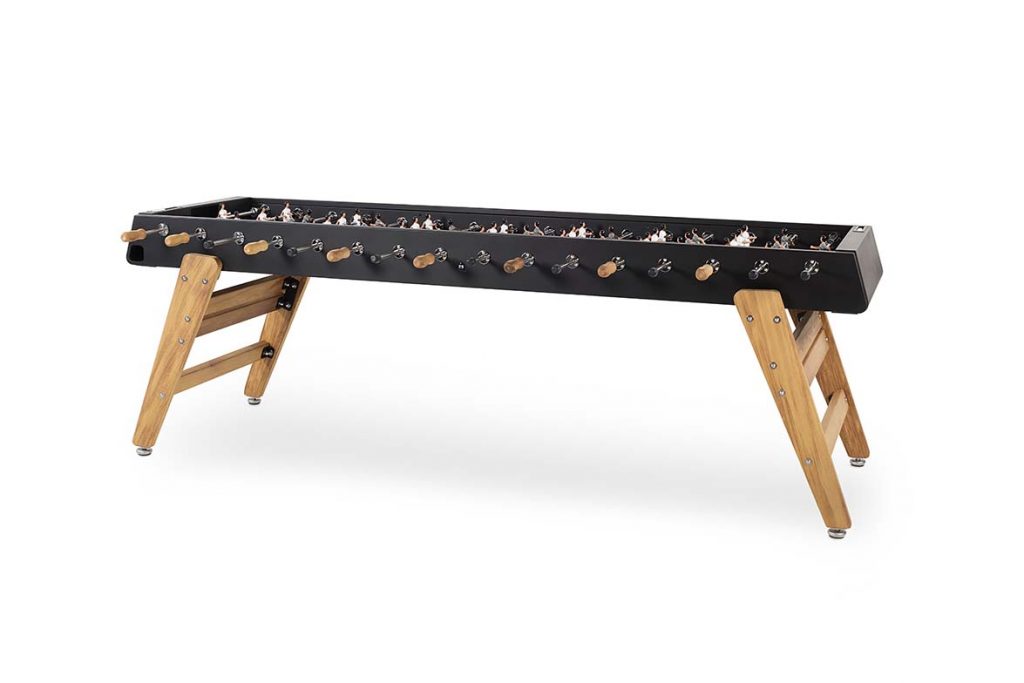 The RS#Wood MAX is available in white, black and green colour and it's for indoor and outdoor use.
This new piece is part of the stay playful collection. Football, ping pong and pool tables that strike the perfect balance between design and playability. Like the all RS# football tables, you can customise the players as you want (one of two feet, boys or girls, dark or white skin, any kit team...). For you to make the MAX into your MAX.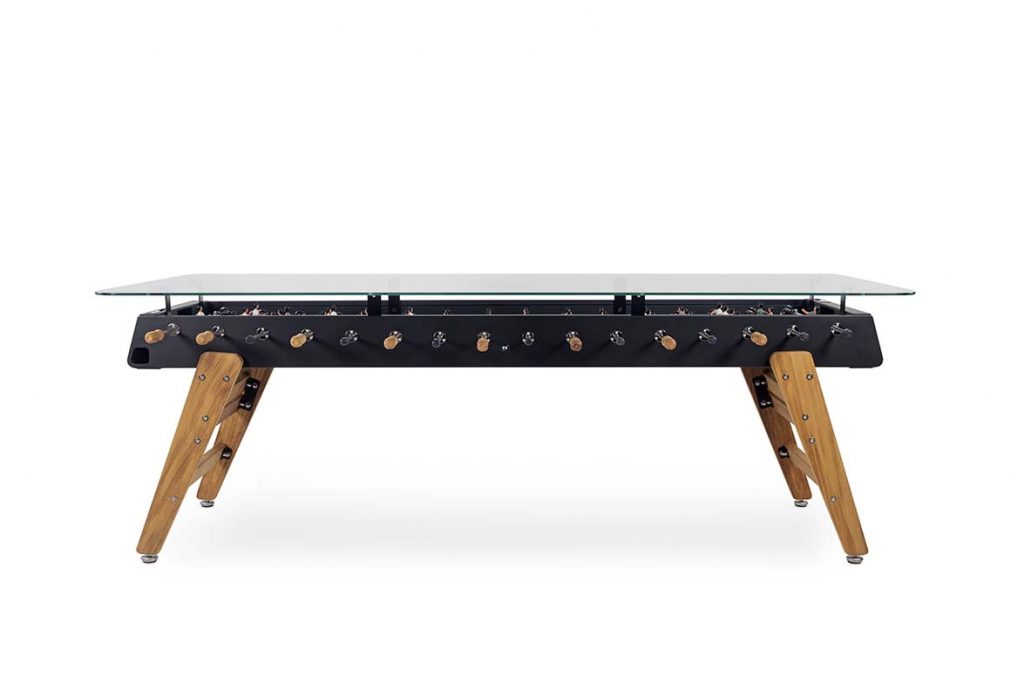 Because the desire to have fun was never gone, players are ready on the pitch; the rods, perfectly polished so that they can spin without braking; and the handles well fixed to fit your hands.
What about you?
Ready for the MAX?
The fun is going to be maximum
Come into the game to the fullest with RS#Wood MAX
But the fun does not end here. It is also multiplied at the table with the RS#Wood MAX Dining. With the rectangular glass top and a 100 cm (39,4 in) high, it doubles the fun between dishes and turns any table talks into a MAX moment.
Wherever you want you have a table for 10. In the restaurant, in the bar, in the social area of an office, in the games room at home or on the porch. You will create the perfect setting for meetings and maximum fun around the table.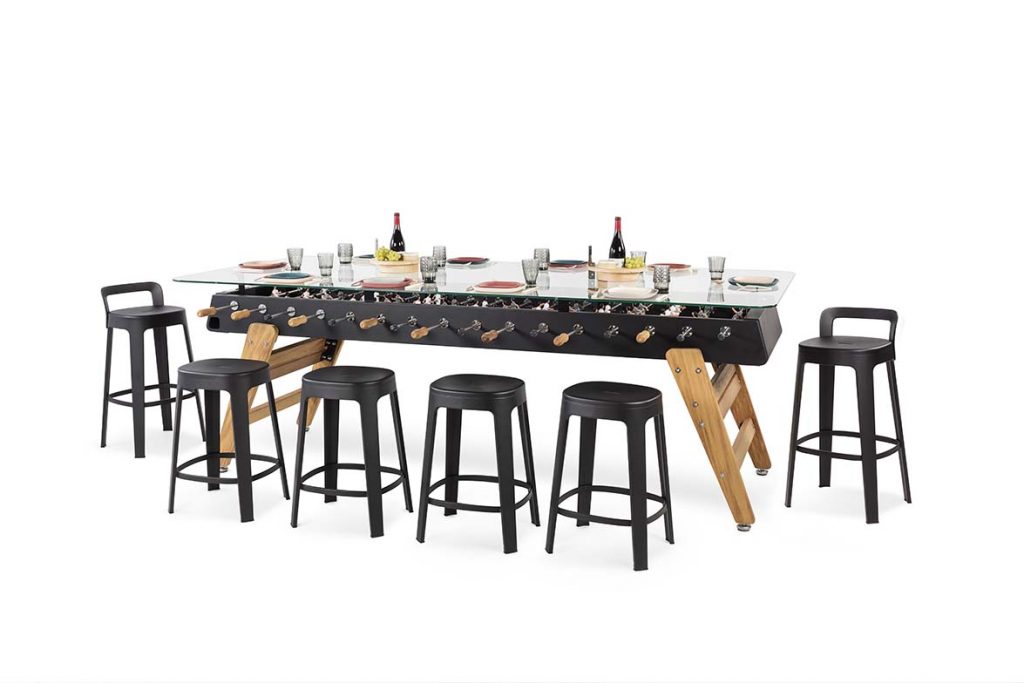 Intense living products
Intense living is the claim that makes RS Barcelona moves. It's a way of understanding life, in which the most important thing is to look for the positive side of every moment and situation. It's about enjoying what you do. With no limits and with no fear of venturing into unchartered territory. You see everything as a challenge. It's called healthy competitiveness.
However, despite your eagerness to improve and outdo yourself, you also know when to slow down and take a breather. To break up your routine. To devote time to yourself and your loved ones. To live life to the fullest and fill it with amazing memories. Memories that bring a smile to your face. Or a tear to your eye, but one of happiness. That remind you that life is there to be lived intensely and in company. RS Barcelona products accompany you, helping you to live those moments. They help you to shed those layers of seriousness and formality and to bring out the child with curious and excited eyes you have in you. They give you that last little push you need to take the great leap forward.
Source: RS Barcelona
Read more news related RS Barcelona published at Infurma
Visit the RS Barcelona website