From the passion and experience in shaping the material comes alive INNESTO by Mina, this project is able to combine craft skills and industrial realities united by search of beauty then from the intuition to propose original and unusual solutions for bathroom.
With INNESTO Mina's stainless steel taps meet "cocciopesto": mixers come up by original coatings to match with bowls and washbasins made of the same finishing.
Taste for experimentation and influences tells the essence of Mina, a family business capable to make bold choices and unusual proposals which are born to show the endless possibilities of its vision.
At the heart of project the "cocciopesto": resistant, durable, moreover incredibly adaptable. The technique has been inherited from the ancient Romans that grew and developed over the time while retaining the best qualities of the traditional characteristics. The basic mixture, obtained from a mixture of slaked lime, sand and pozzolana, it is artfully enriched with earths, oxides and mineral powders to obtain a variety of colors and finishes.
Unique items always various: this whole INNESTO of new possibilities.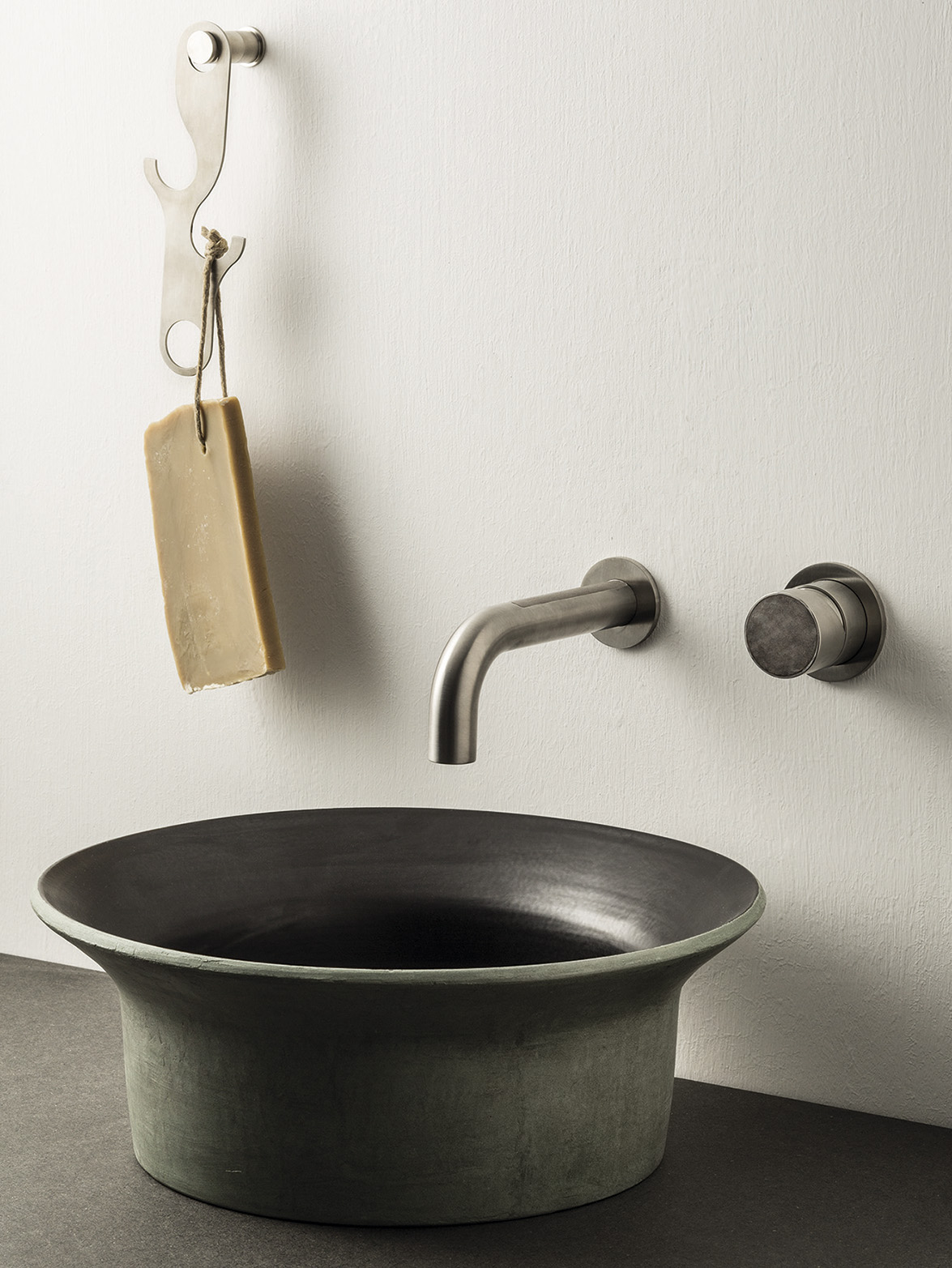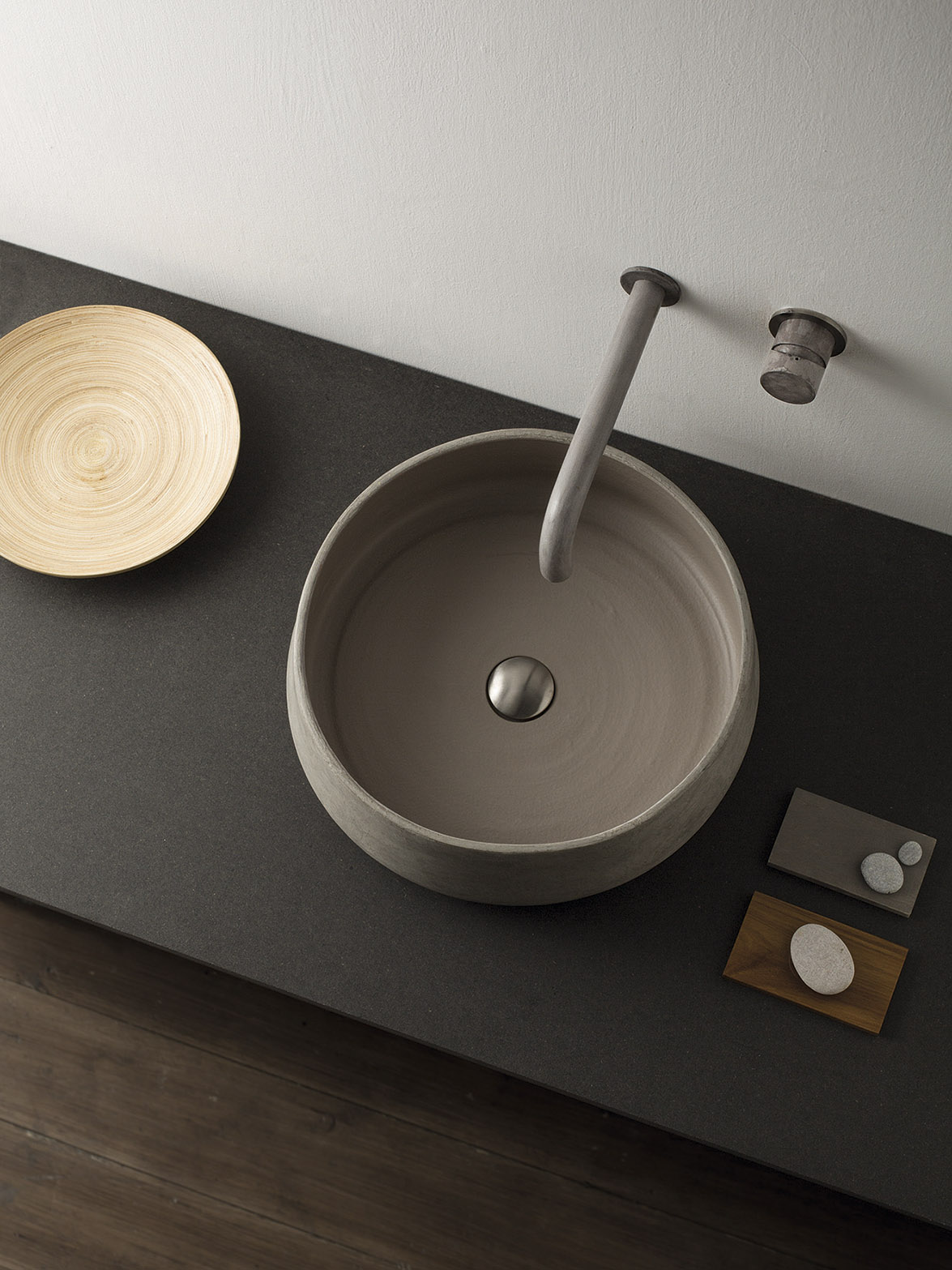 MINA: 100% stainless steel. A unique and forward-looking choice of a Company which is always capable of producing excellent design products.
Source: Mina
Visit the Mina website