Wayco Abastos. Refurbishment of premises for coworking space by Jose Costa Arq.
A former factory of gold and silver thread for embroidery hosts a new coworking space: Wayco Abastos in Valencia (Spain). A project by Jose Costa Arq. The studio explains us,
The venue, located under a residential building, had been previously transformed into an academy of arts and café, recovering and taking advantage of part of the pre-existing elements. Following a similar line, the works done to fit the coworking use, aim to maximize the feeling of space, creating a cozy main work space where the pre-existing elements are restored, relocated and coexist with the new ones in a harmonious way.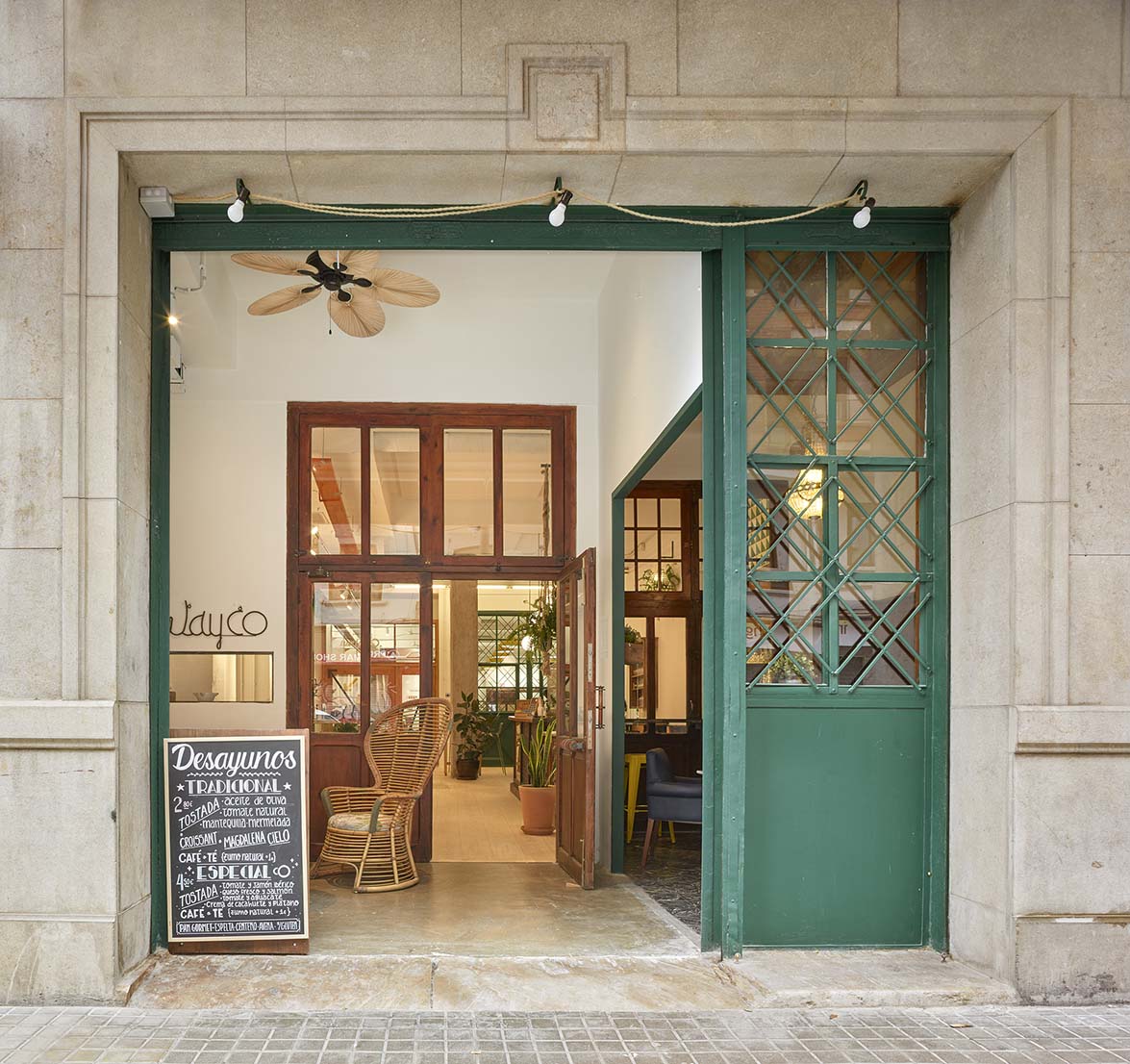 The interior
The cafeteria becomes a crucial element of the intervention, not only as a meeting place between coworkers, but with the neighbourhood too. Interaction is accentuated by accessing the workspace through it.
The bar counter of the cafeteria was made from the pre-existing counter of the shop, giving it a special character. Other elements add to the atmosphere: the original large wood and forge doors that delimit it, the scenographic lighting using glass balls and the reused wooden and marble chairs and tables.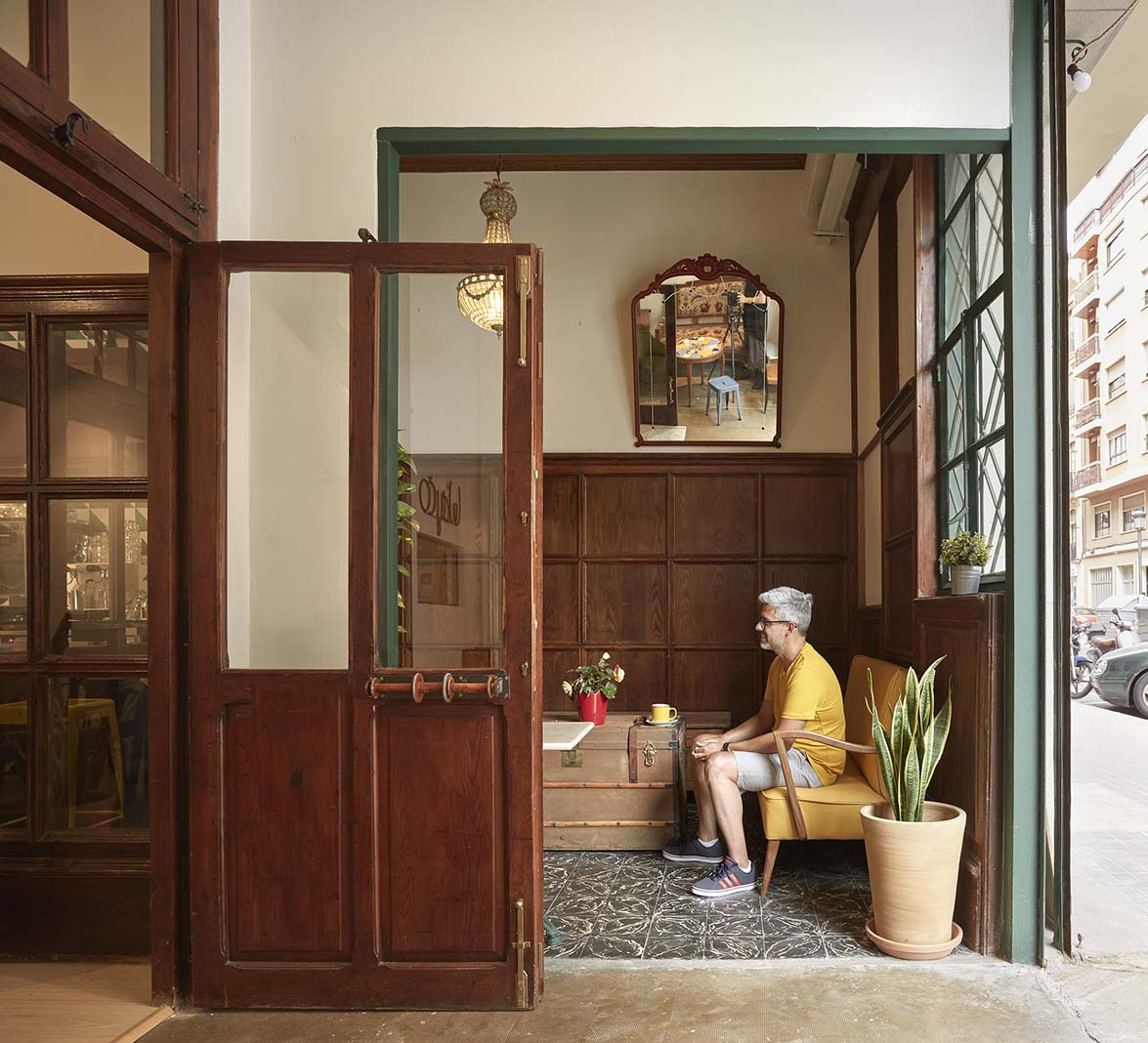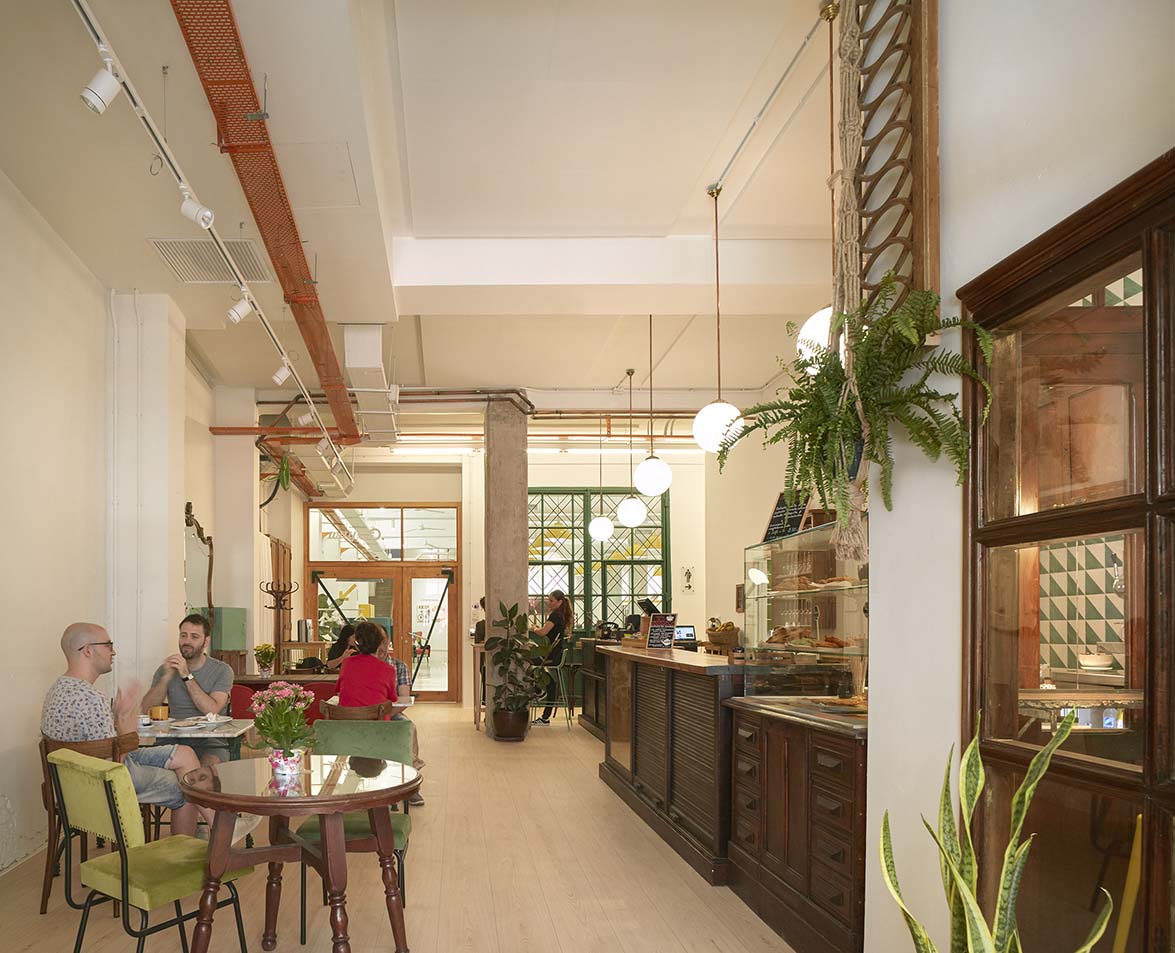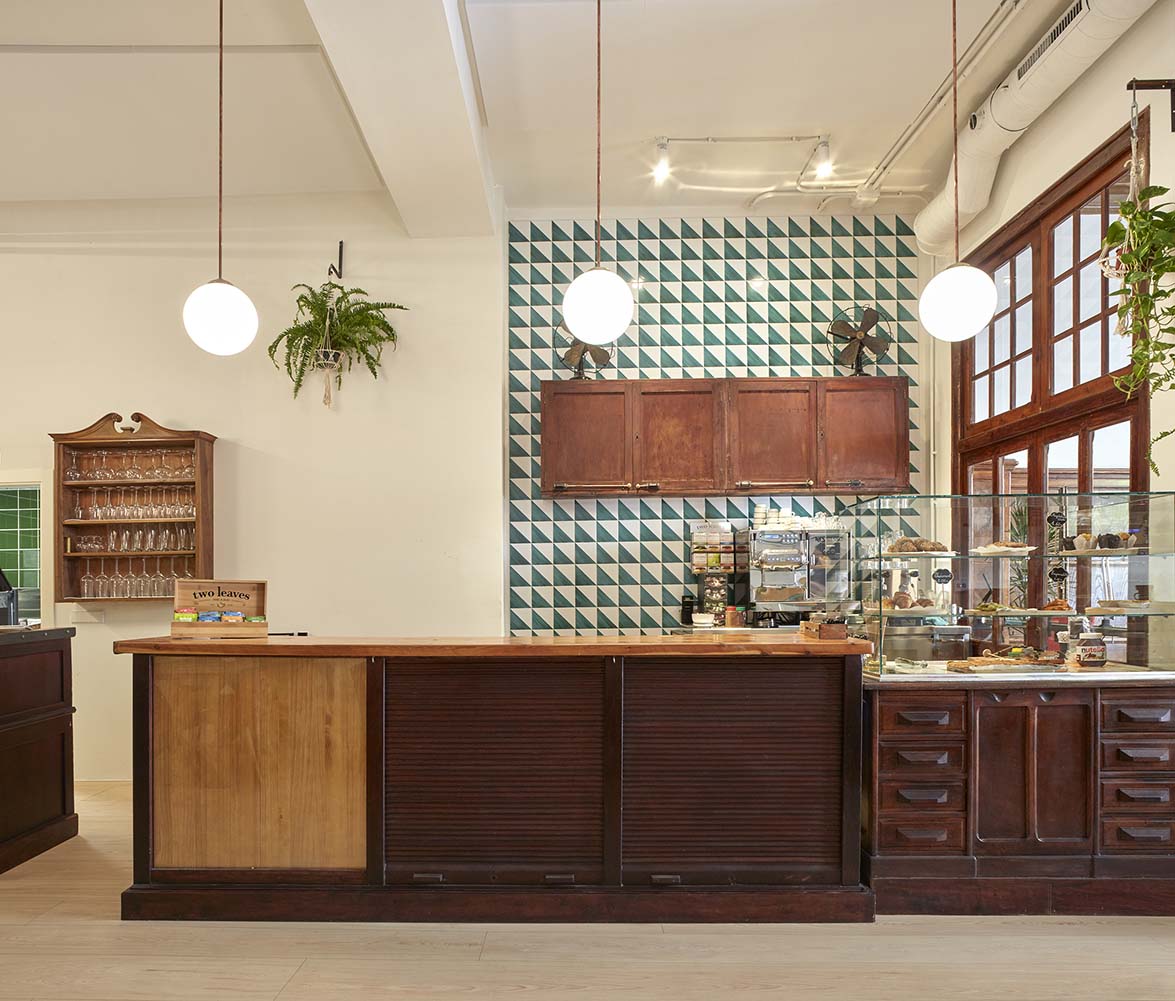 The main workspace is characterized by 28 suspended yellow lamps, exposed concrete columns and a series of steel and wood shelves, which separate different working areas while providing the necessary storage for users.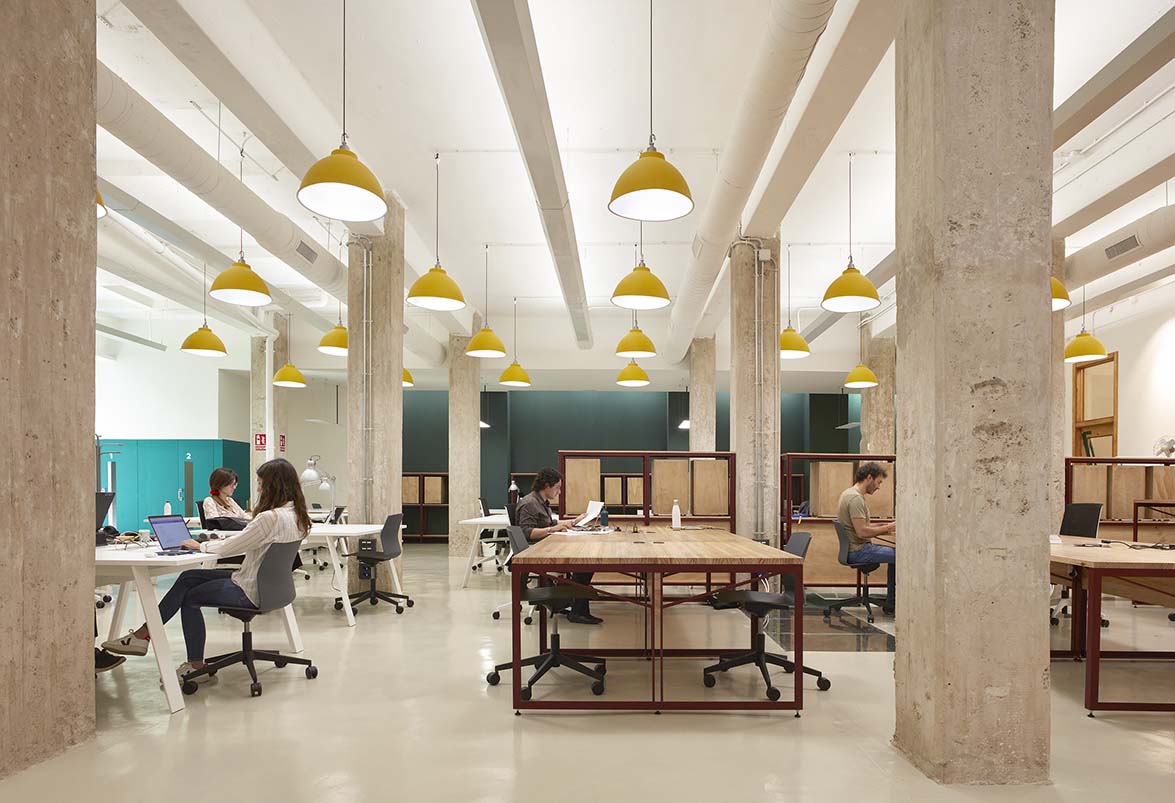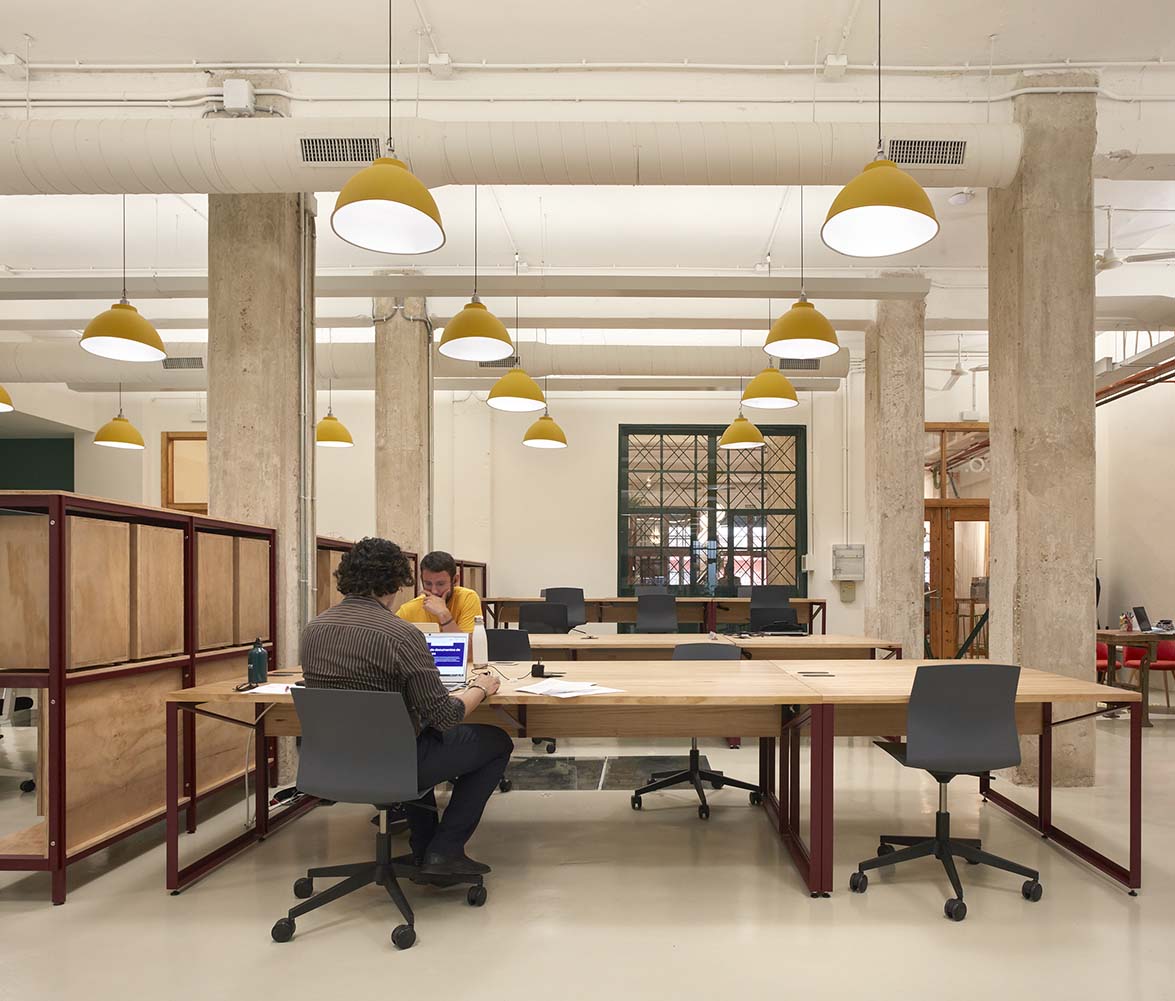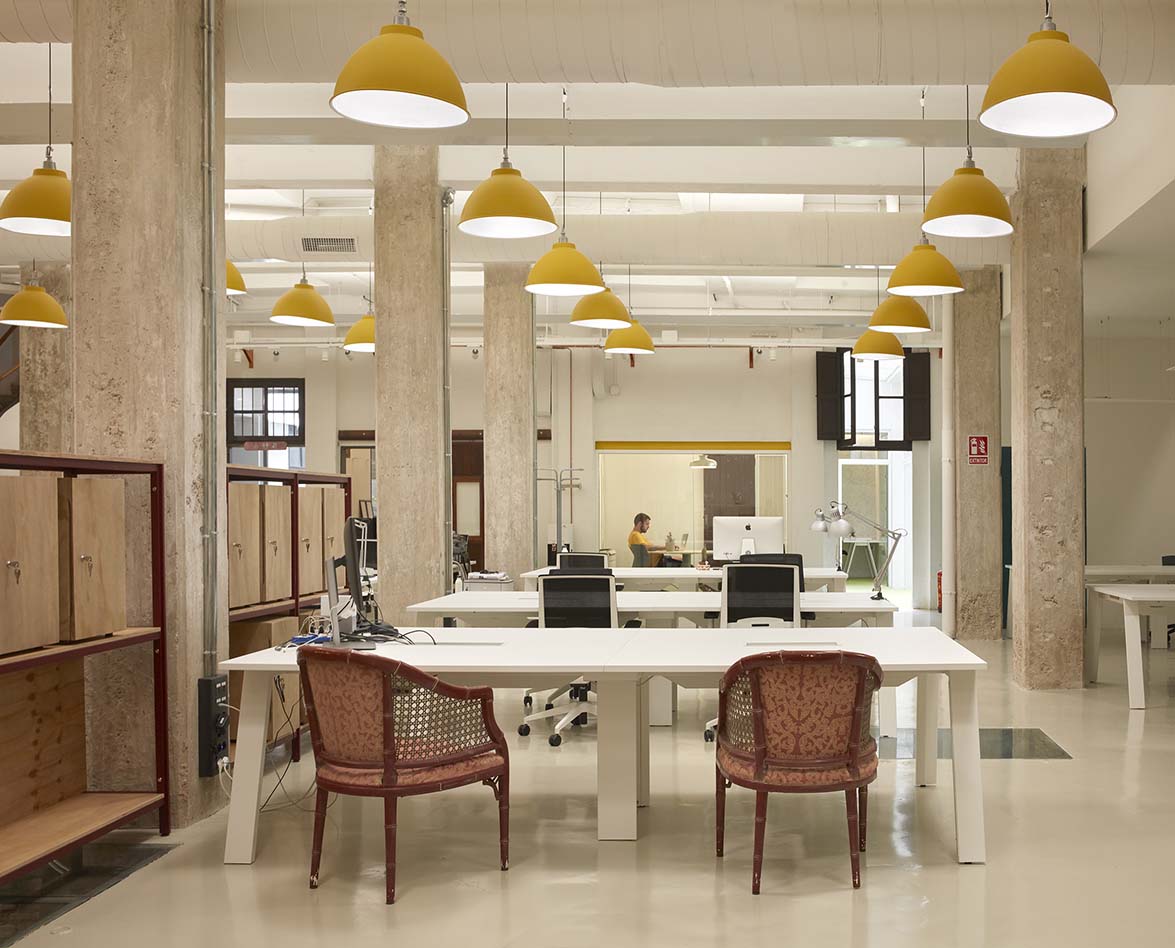 Multi-purpose rooms of different sizes complete the ground floor. The smaller ones, located next to one of the patios, are designed as meeting rooms, dining space, workshop rooms, or as private offices. Living room facing the street, the Bailen room, is a multi-purpose room with a welcoming atmosphere open to many possibilities.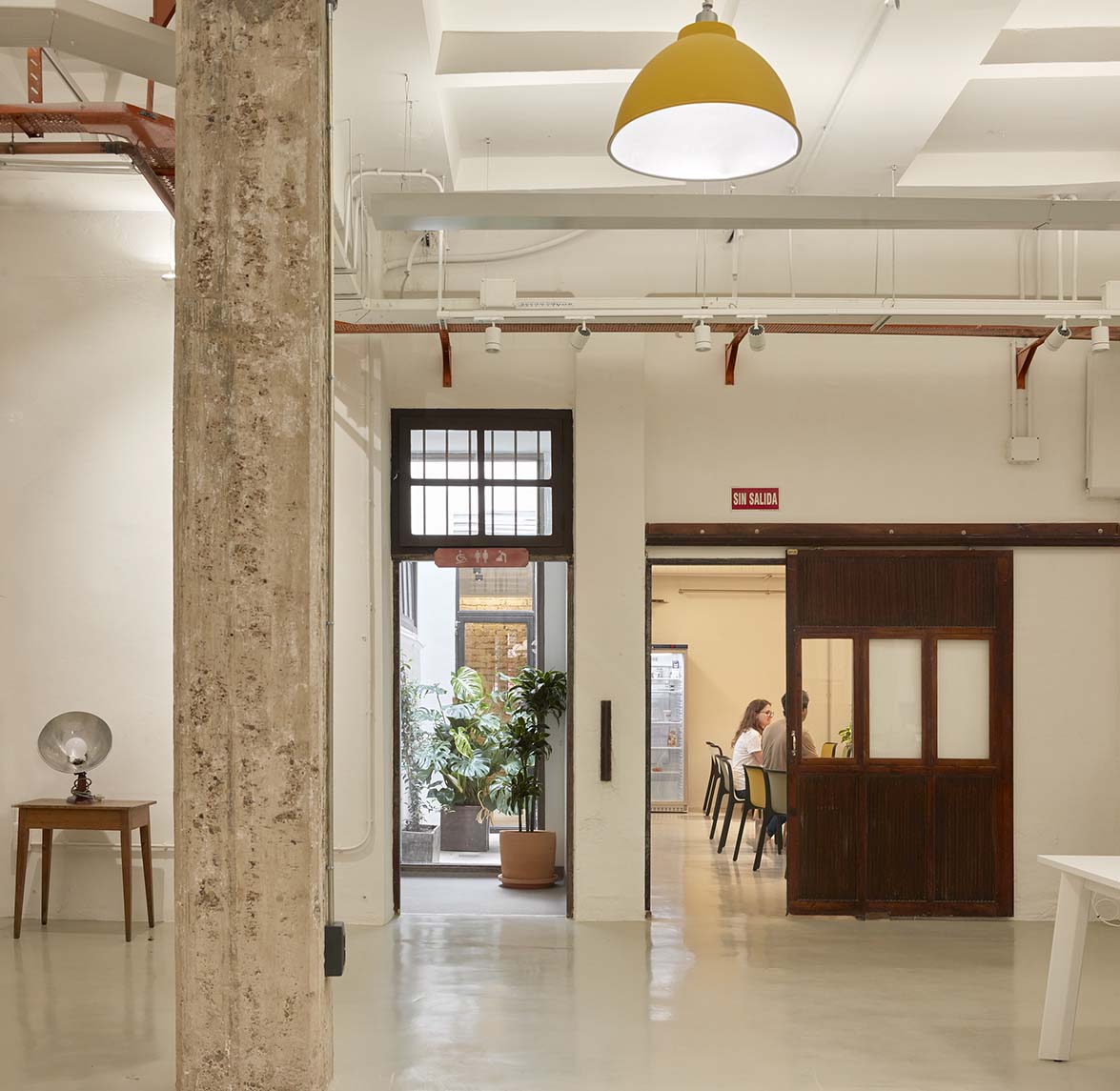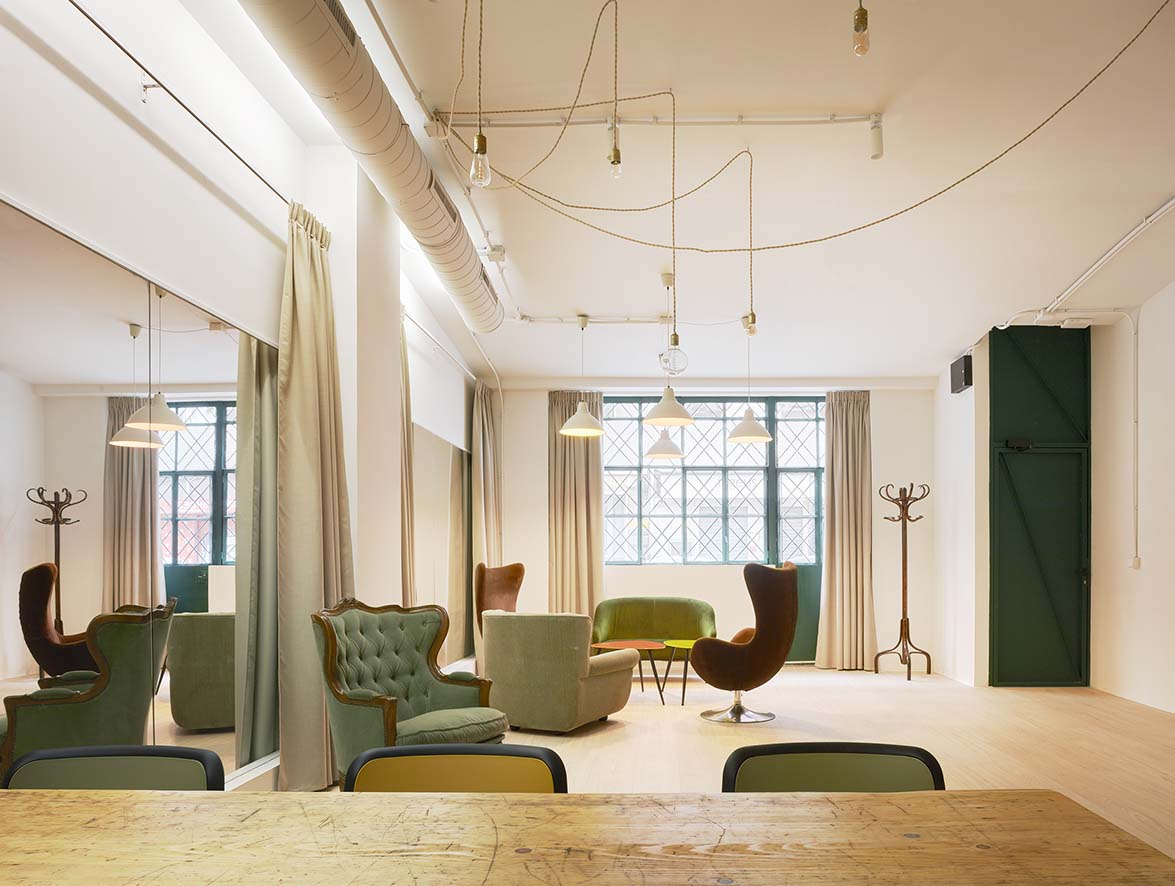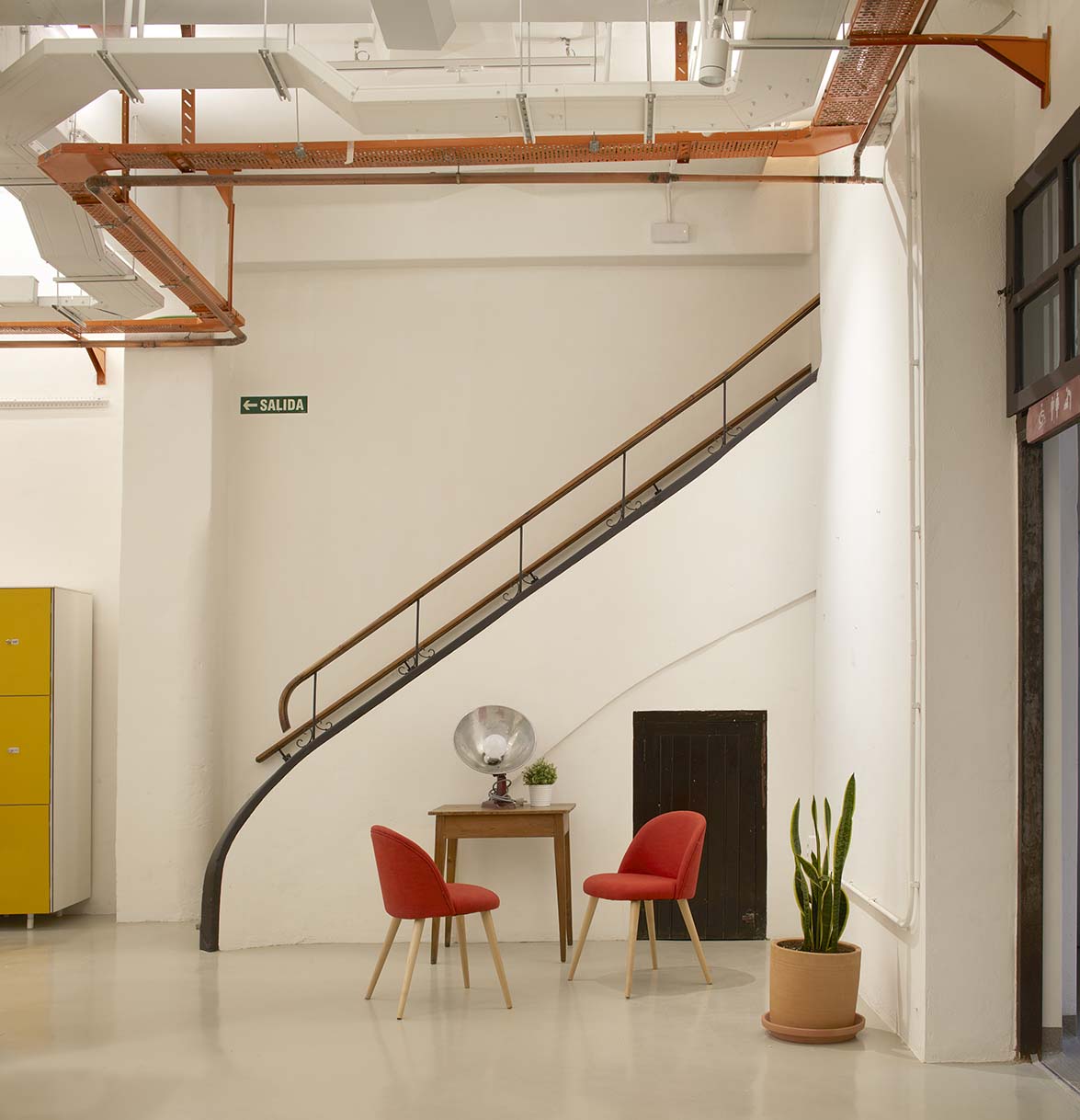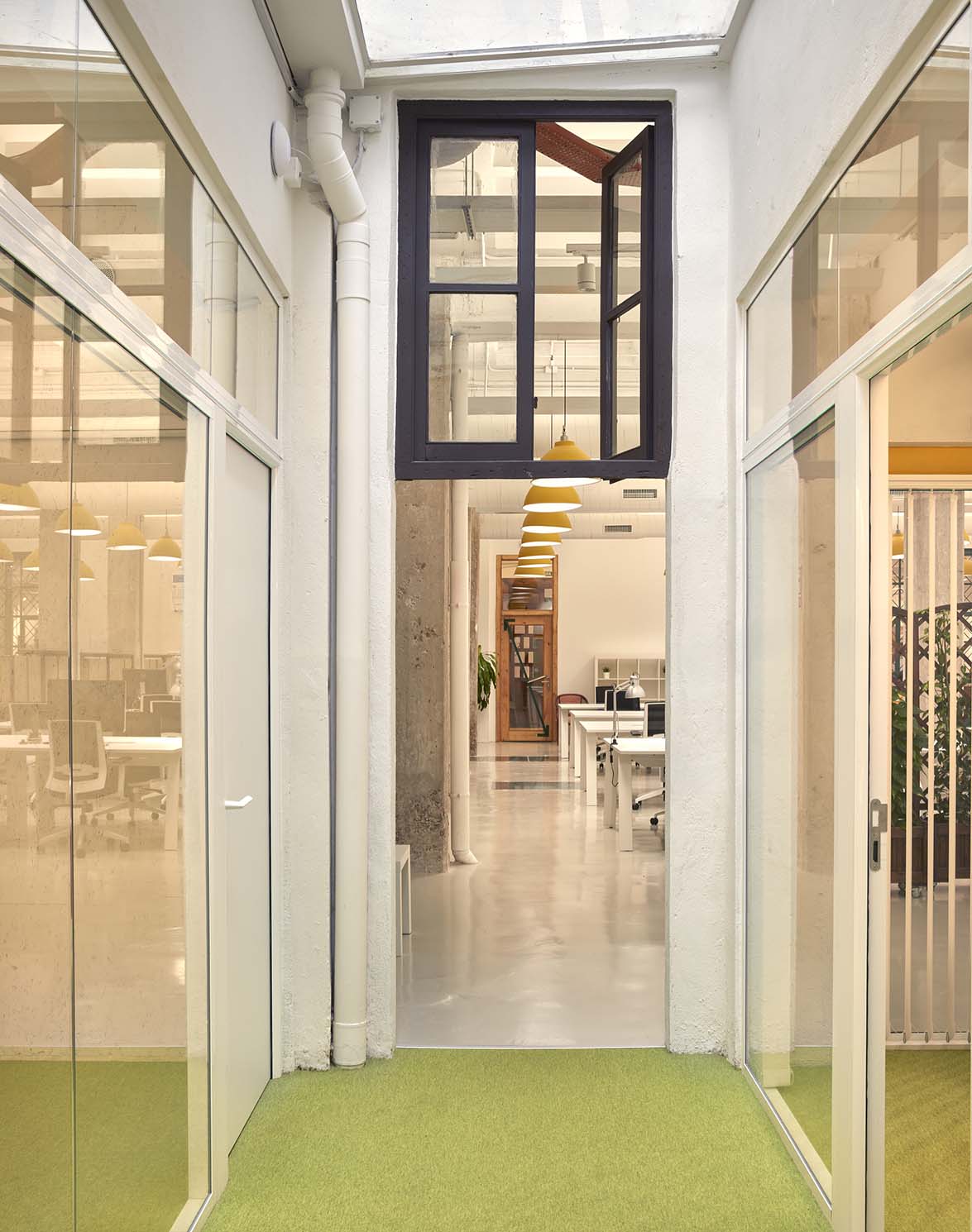 The mezzanine floor is a very unique space, where you can still breathe its original activity. Under its gable roof and organized by 2 small patios which still have the original woodwork, the gears and mechanisms of the old workshop become the main protagonists. The architectural work here is limited to restoring the enclosures and cladding, eliminating the improper or out-of-use elements and updating the air conditioning and lighting facilities in order to preserve its original character.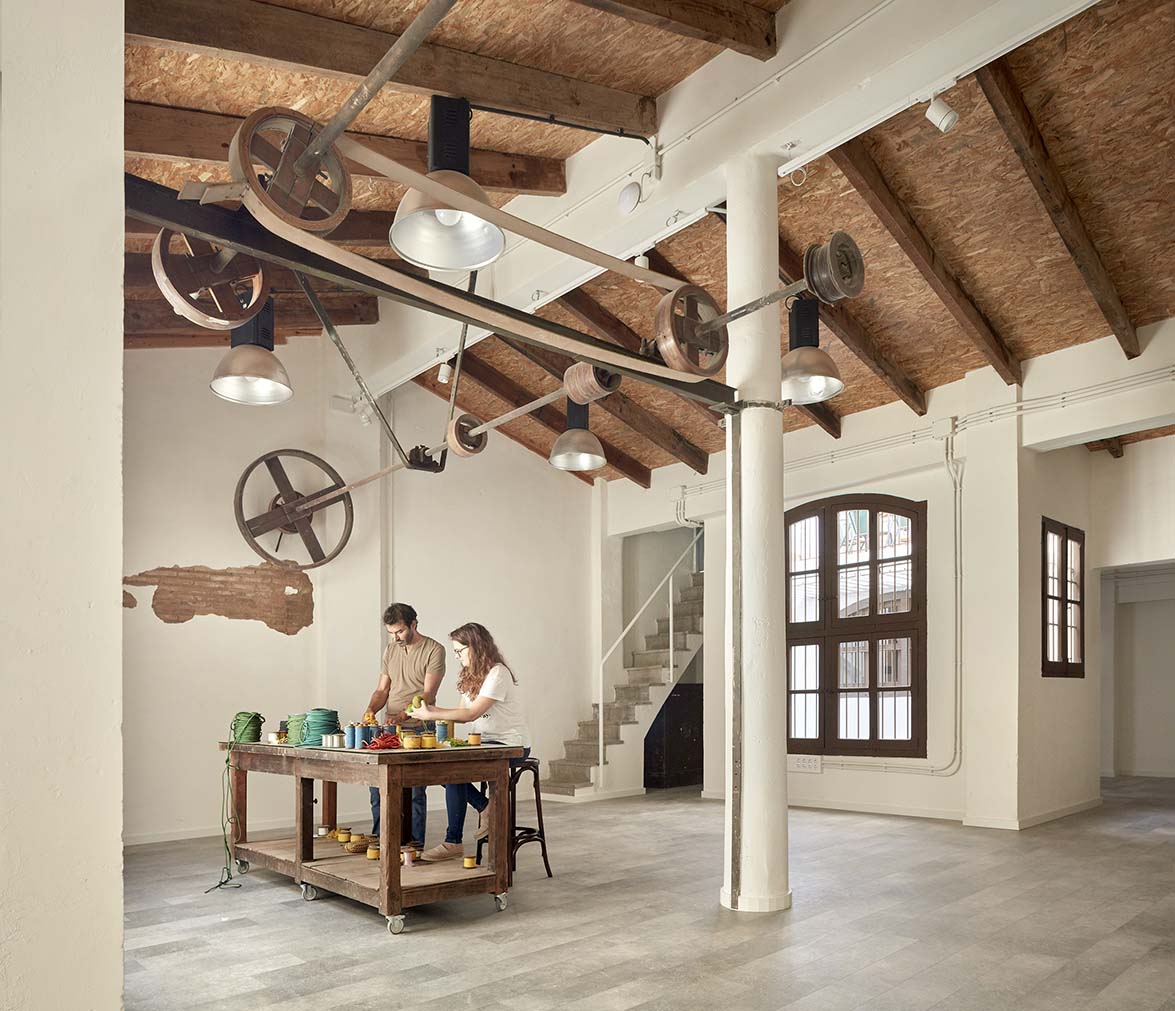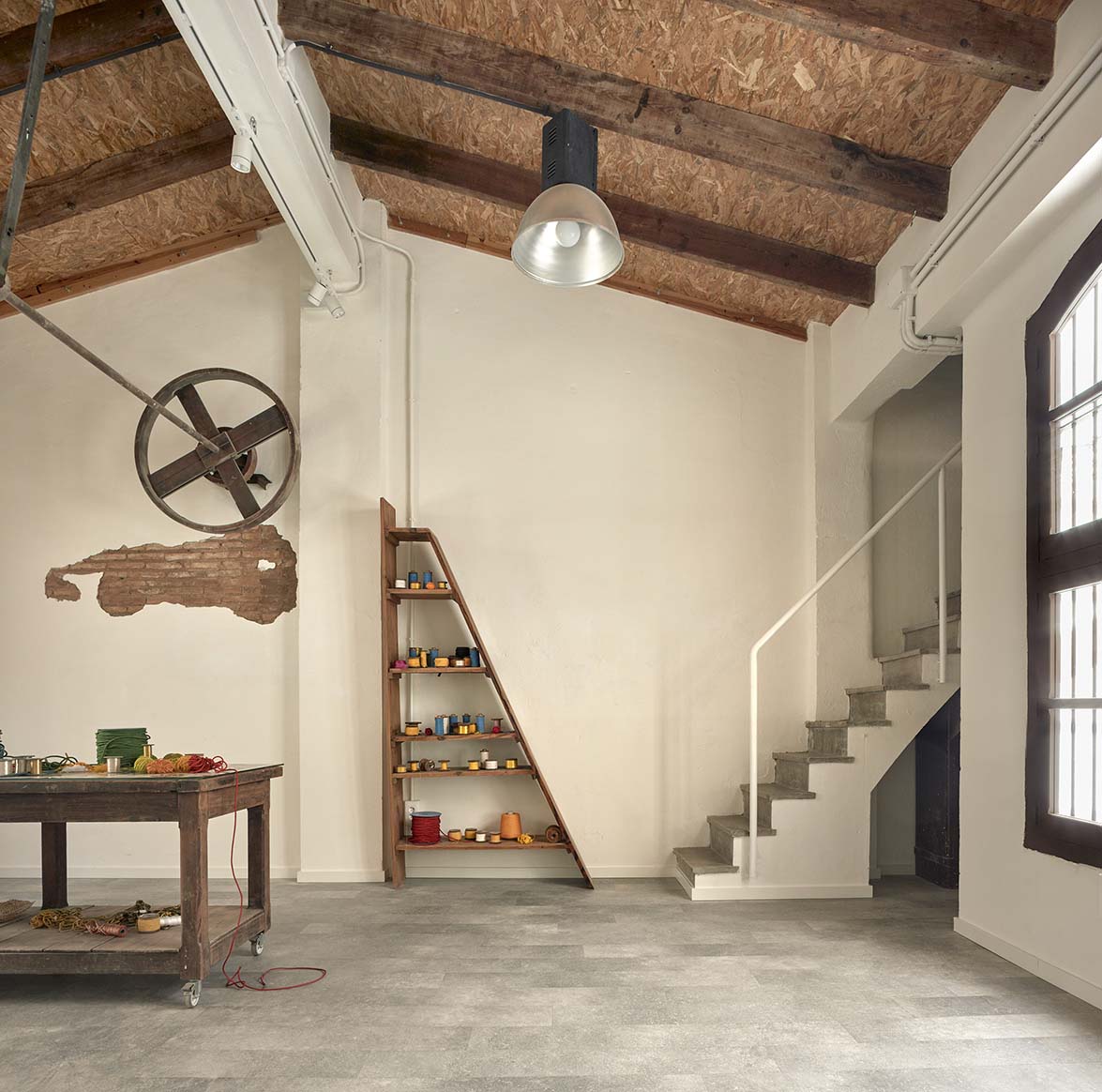 CREDITS
Architect
Jose Costa
Project team
Javier Espílez
Bea Alborch
Bea Aguilera
Patricia Barber
Building engineer
Ignacio Gazo
Builder company
Construcciones Hermanos Campos S.L.
Rugar S.L.
Centraliza Recursos S.L.
Client
Wayco
Photography
Mariela Apollonio
Materialization
Carpet: TARKETT Desso Essence
Vinyl flooring: TARKETT Granit Multisafe
High Pressure Laminate Flooring: BERRYALLOC Grand Avenue - Karl Johan
Partitioning wall: SP SYSTEMS, VO - 1V System
Air-conditioning system: MITSUBISHI
Work table: FAMO Eco
Work chairs: OFIVAL Task; AKABA, Kabi office
Soft seating: ACTIU, Longo
Source: Jose Costa ARQ.
Read more news related Jose Costa ARQ. published at Infurma
Visit the Jose Costa ARQ. website