Norway surrenders to the Spanish design and quality of Crespo camping and caravanning products
In the incomparable surrounding of Asdalsnes, Norway (an exceptional enclave for hiking lovers located between fjords and mountains), the distributor in this country of the Spanish company Crespo: Max Fritid, convenes every year the main European manufacturers of articles for camping for a few days in January, in what has become a reference appointment in the camper sector of that country.

Crespo has also come to present his news 2020, among which highlights the new Nature Elegant series that is especially appropriate due to the warmth and comfort it brings.
It polyester padded fabric with water proof treatment prevents stains and it is resistant to UV Rays. However its touch has a softness that reminds us of natural fibers such as cotton or linen. And also:
- Special manufacture without side seams and closed backrest.
- Elegant and cozylook, rare in this type of folding furniture, with epoxy anthracite painted structure.
- In & out, itcan be used in both garden and travel (caravan, motorhome, camper, camping, etc...)
- Some of its components are recyclable.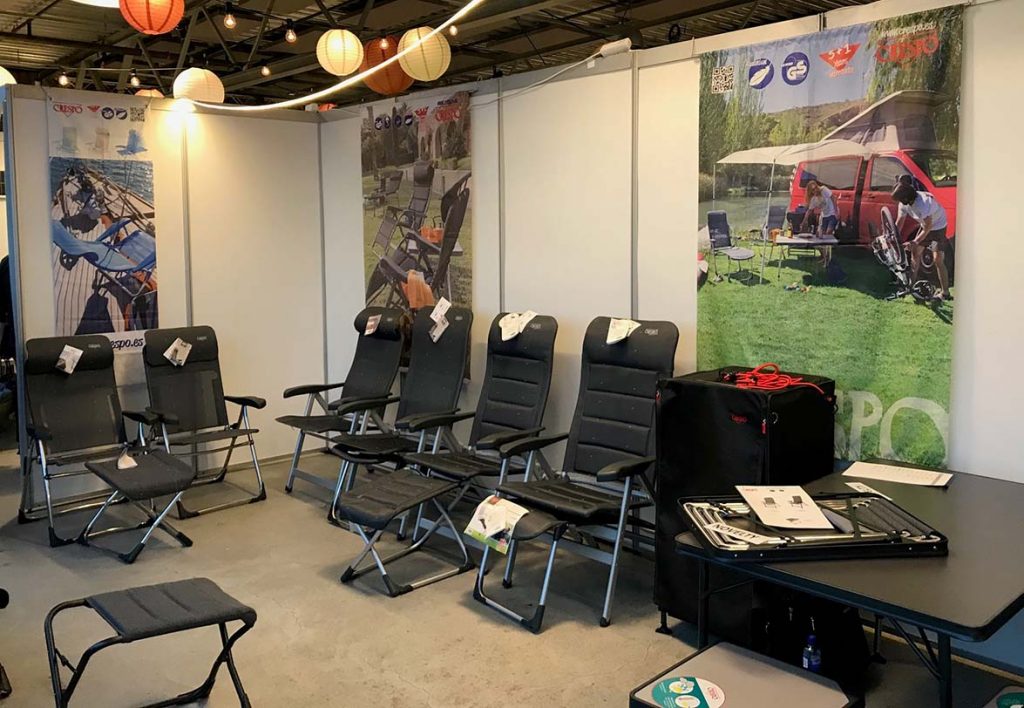 Ultra compactset of table+ 2 stools AP / 203-CT AP / 203
It impresses its reduced folding size (66 x 49 x 4 cm), being ideal for both campers, and to be used as auxiliary furniture or even for children
- its thickness of 4 cm hides the table legs, together with two folded stools (one big and another small).
- The set weight is unbeatable: 4.32 kg, and both the stools and the table are super stable and have optimal resistance (Table: 50 kg and stools 90 kg).
Folding wardrobe for motorhome AP / 102
- Designed to be placed in the garage of the motorhome or caravan and be used in winter, as it can be guided to the exit of the heating being able to dry wet clothes easily.
- Simple to open, with rings to fix the floor or the walls.
- Appropriate measures (100 x52x50 cm), it is valid to store large garments that hinder inside the caravan / motorhome.
- Extraordinarily light: weight 3.34 kg
Like the entire Crespo collection, they are easy to open and fold, with an excellent cleaning and a guarantee of 5 years (+ 1 additional through the web).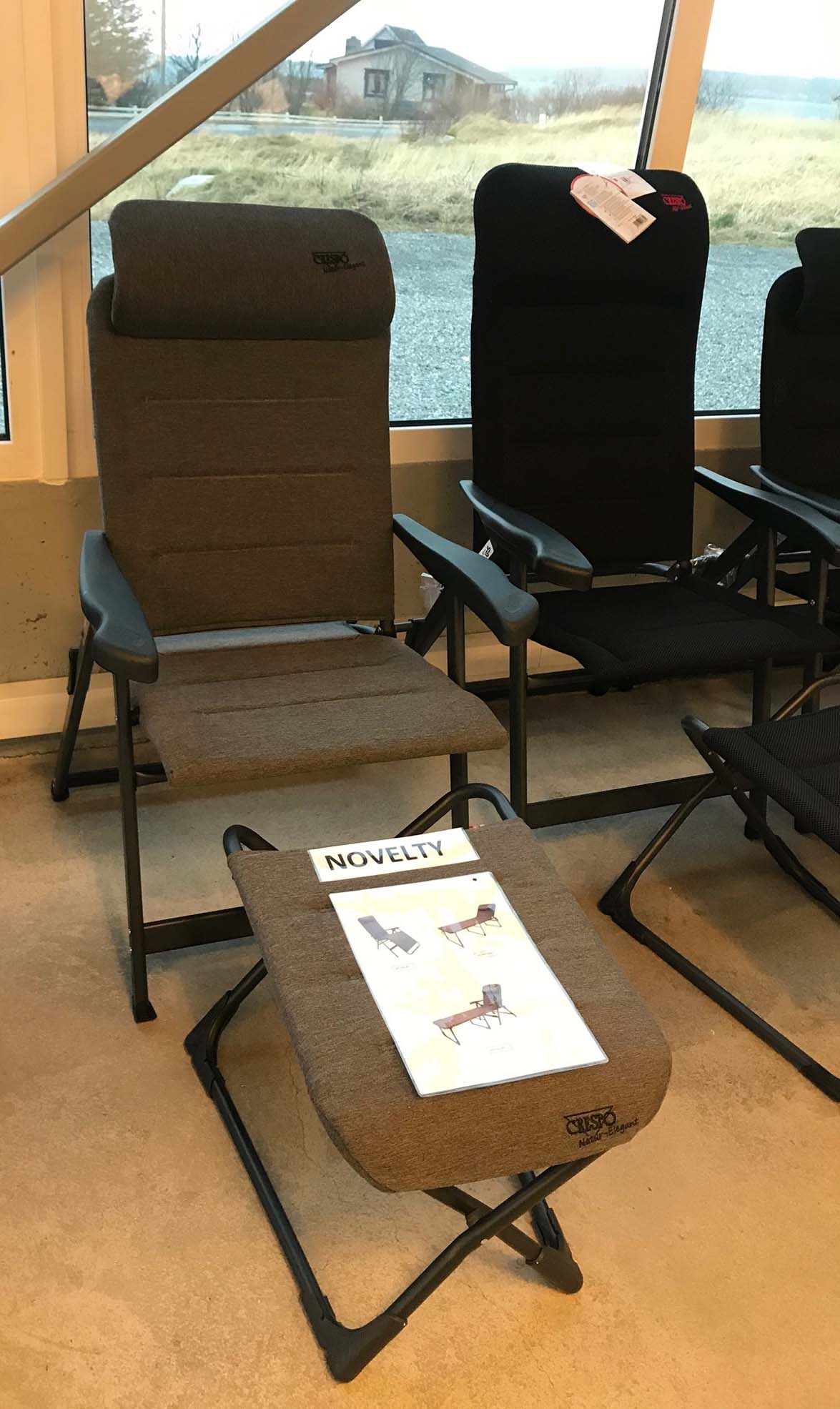 As in previous years, Max Fritid organized a fantastic gala dinner for the participating companies, in which Crespo shared impressions and new projects, while served to strengthen ties among outdoor leisure professionals.
Source: Crespo
Read more news related with Crespo published on Infurma
Visit the Crespo sheet at Infurma