The entrepreneur and founder of Actiu, Vicente Berbegal, was awarded the European Entrepreneur of the Year this Thursday at the award ceremony of the European Business Awards (EBA), celebrated in Dubrovnik (Croatia), becoming the first entrepreneur from Spain to achieve this recognition.

The jury, made up of leading international figures in business and international policy, has recognised this entrepreneur's career who turned Actiu, a Spanish company dedicated to producing workspace and contract furniture, into an international benchmark from a small made to measure furniture workshop almost half a century ago.

The European Business Awards are the most significant and demanding business competitions in Europe, where this year a total of 32,000 companies from 34 different countries from the continent were represented. In the final stage, Actiu competed with 110 other businesses across Europe. Their commitment to design, has meant that Actiu has remained at the international forefront; their constant reinvestment in technology, leading other firms in the sector; and a sustainable growth and respect for the environment, are some of the key factors that allowed Actiu to achieve this prestigious recognition.

It is an award that has come just before the business celebrates its 50 Year Anniversary and the founder, Vicente Berbegal, is absolutely delighted, who stated at the gala in Dubrovnik that "this award would not have been possible without the whole team that works every day at Actui. Without their commitment, support, talent and enthusiasm this recognition would not have happened. It is undoubtedly a very difficult award to achieve as you are competing with all types of businesses from 34 countries in Europe, which is a plus for Spain and a recognition of the effort and work of our country that is being shown to Europe".
https://noticias.infurma.es/wp-content/uploads/2017/05/Corte-de-audio.mp3
Also, and alongside this, Actiu was the winning Spanish business in the category "Best Business of the Year" reaching the final thanks to the support of the thousands of people who voted for it in a selection process beforehand. Yesterday they collected their winning medal minutes before finding out about the Best Entrepreneur of the Year Award.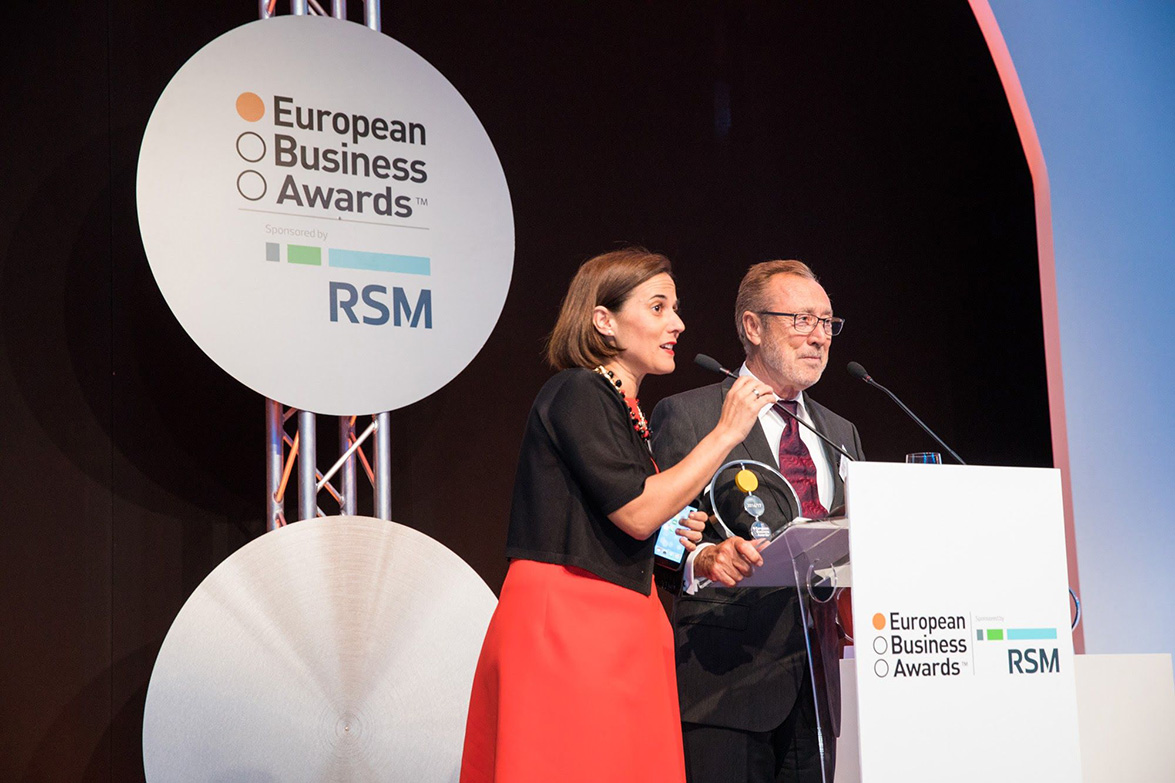 Throughout their journey, Actiu has been recognised with the most significant awards for European design, from Red Dot, Design Preis, FX, PremiosDelata to If Design, awarded for the quality, ergonomics and safety of their products. Furthermore, during the economic crisis, the business knew to commit to sustainable growth maintaining local production, providing direct work to around 285 people in Castalla (Alicante), where the company is located, and creating 150 other indirect positions.

Source: Actiu

Read more news related Actiu published at Infurma

Visit the Actiu website