With its three characters io, lui and lei, the 3d family of luminaires by Occhio brings a refined light to the urban interior of this exposed concrete home in Munich. Constructed by maio und maio architekten, the building exudes calm and sophisticated modernity.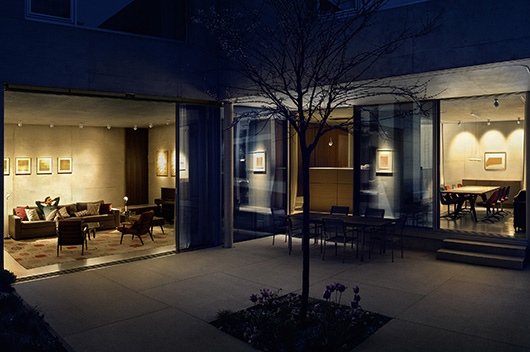 The urban exposed concrete house stands confidently in an otherwise inconspicuous neighborhood and is a pleasant departure from its surroundings. With its straightforward lines and materials, the house conveys calm and sophisticated modernity.
The ground floor of this corner house is characterized by flowing spaces that open into a private patio. Shifts in floor level and wall elements separate the various living spaces. Architecture and space-defining extensions, textures and materials work in sync with one another to form a very dense atmosphere.
This is where the 3d family of luminaries can show what it is truly capable of. The three very unique personalities, io, lui and lei, make compelling statements with their individual talents - combined into a multifunctional system, they let room concept as a whole shine.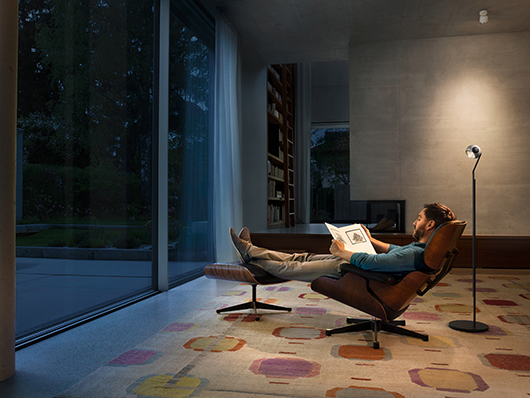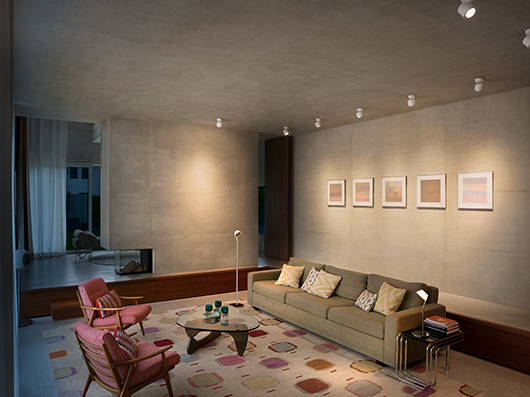 In a range of versions that can be expertly combined, they are presented together in various color combinations and envelope the lavish spaces in warm light of the highest quality. In minimized mat white and chrome, lui ceiling spotlights directed at the walls provide the basic lighting for the living room and accentuate paintings. Clever: In the dining room, the same lights are used in the reverse color combination, mat chrome with white. A subtle difference that changes the perception and at the same time preserves the continuity of the lighting concept. While the generous dining table is illuminated by a lei linea suspended luminaire, the counter workspace features two io sospeso suspended luminaires. With ceiling and suspended luminaires in subdued mat chrome and mat white finishes, the io and lei reading and table luminaires contrast in vibrant polished chrome and black, thereby acting as counterpoints.
The full potential of the spotlight series is displayed: expert illumination for a wide variety of scenarios, optimal solutions that meet different needs - and all while maintaining a uniform design and the highest quality of light.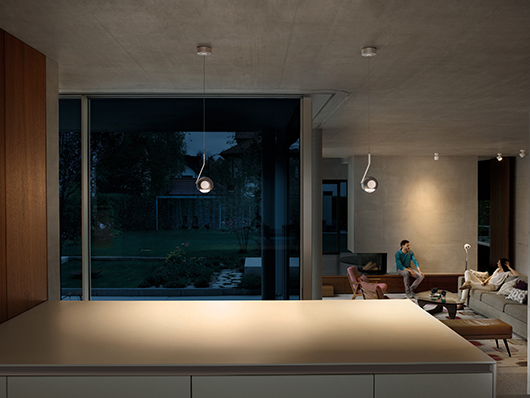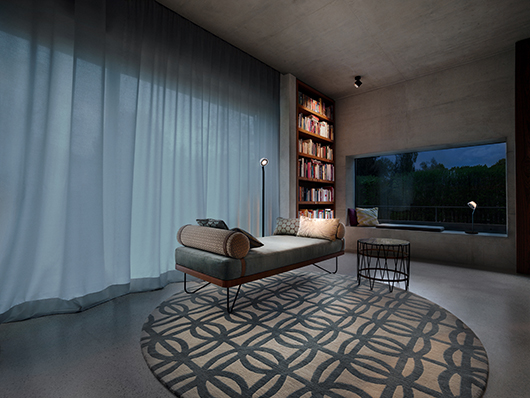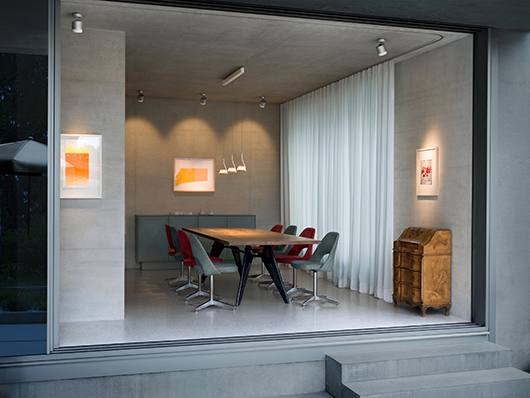 Project: House M., Munich
Architecture: maio & maio architekten, Múnich
Interior & Lighting design: maio & maio architekten, Múnich
Photographs: Hubertus Hamm, Múnich
Source: Occhio
Read more news related Occhio published at Infurma
Visit the Occhio website