Inspired by the subtle beauty of nature, the new collection of lights OUTDOOR by VIBIA are designed to accompany every moment of our nights outdoors.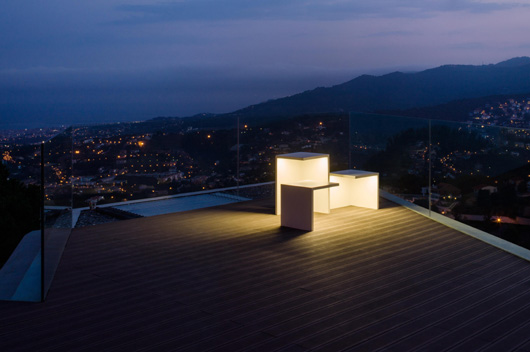 The use of LED technology as a light source has allowed two concepts of interior lighting to be created: lights whose designs mimic and integrate with the scenery or lights that are dressed as furniture to fulfil both the functions of illumination and material.
BAMBOO by Antoni Arola & Enric Rodríguez
The slim lines of the BAMBOO collection, designed by Antoni Arola & Enric Rodríguez, integrate naturally into the exterior surroundings.
During the day, their refined design that is reminiscent of the bamboo plant melts discreetly into the landscape. At night, BAMBOO illuminates and highlights paths, transit areas and also large open spaces.
The result is a light installation that emits concentrated light beams among the darkness, illuminating without ruining the atmosphere.
The khaki, rust and stone tones of BAMBOO suggest the colours of earth and of sand, while their composite structure guarantees the durability and the flexibility of this collection, of total resistance to oxidation and to atmospheric agents.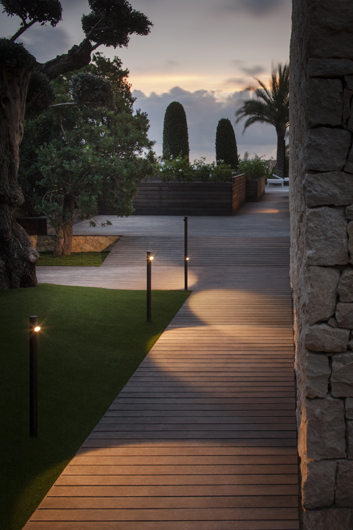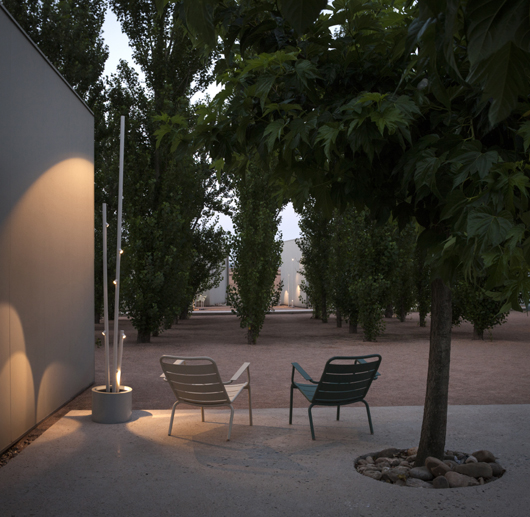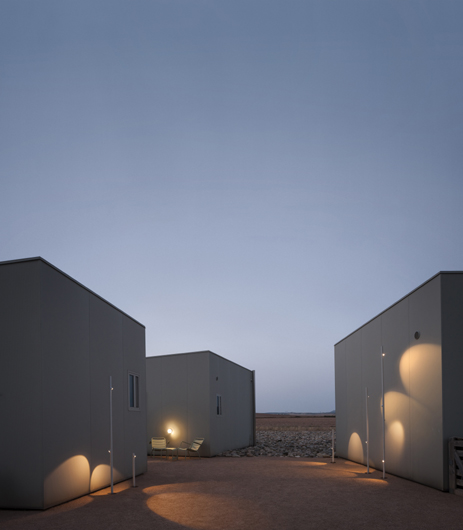 MERIDIANO by Jordi Vilardell & Meritxell Vidal
The MERIDIANO, collection, designed by Jordi Vilardell & Meritxell Vidal, projects comfortable light that plays with the forms and shadows to create magical luminary effect.
As a result, MERIDIANO achieves an emotional approach to the space, a playful interpretation of the aspect, of leisure and enjoyment of nature.
During the day, MERIDIANO hide its luminary function and acts as a stool or coffee table, bringing an original touch to gardens, patios or swimming pools. At night, this collection surprises with its LED light source proceeding from an invisible point behind the top. Its structure of circular corrugated steel rods projects pleasant light and shadow effects to its surroundings, illuminating and dressing the space.
The clustered layout of MERIDIANO can serve to amplify this radial effect, generating a magical environment outdoors. In this way, MERIDIANO represents a suave and discreet evolution of night lighting.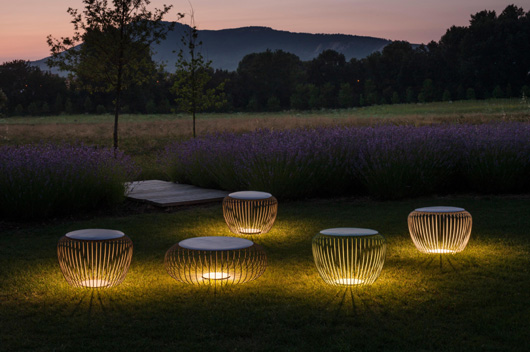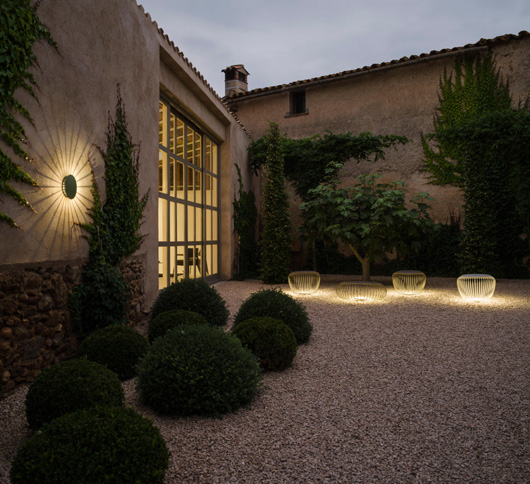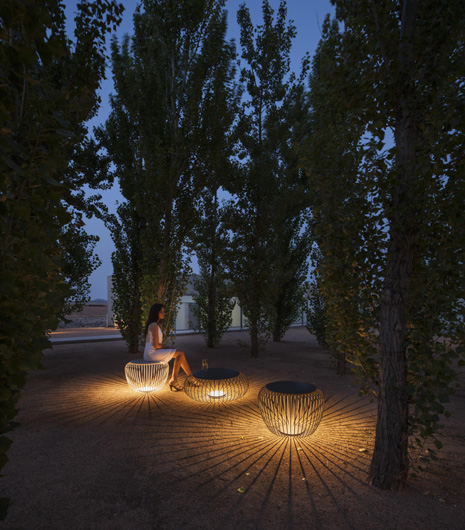 EMPTY by Xuclà
Another collection that mixes functionalities of lights and furniture is EMPTY, designed by Xuclà. Its rational and architectural design is combined with sophistication in outdoor spaces, both in nature and in architectural contexts.
EMPTY achieves this complete integration into the space thanks to its clean and straight lines, combining the functions of beaconing and outdoor furniture and incentivising moments of breaks and rest.
Through the use of invisible LED light sources housed in the internal part of its structure, EMPTY converts into a beacon that illuminates and signals with a comfortable light the zones of outdoor use.
The light tomes of its finish facilitate its integration in modern spaces - both residential and public - and its polymer cement structure guarantees its durability outdoors.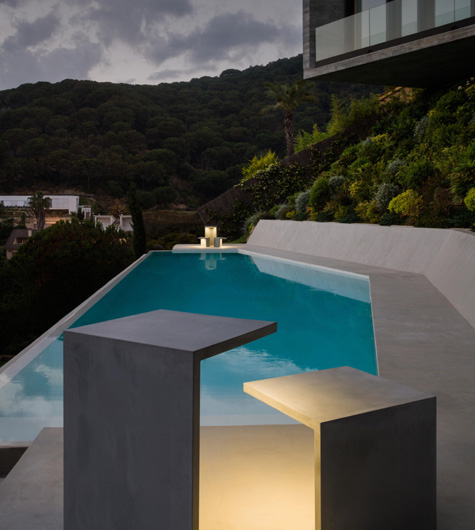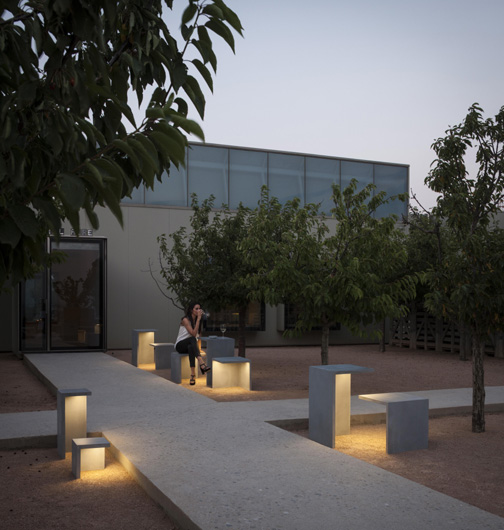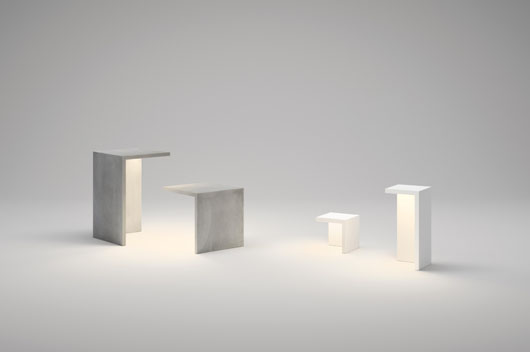 Information & images by courtesy of Vibia
Read more news related Vibia published at Infurma
Visit the Vibia website