Papilio swinging will not cause a typhoon, but small things can have an impact on a complex system, and if the home needed a big impact, Papilio is a scene-stealer!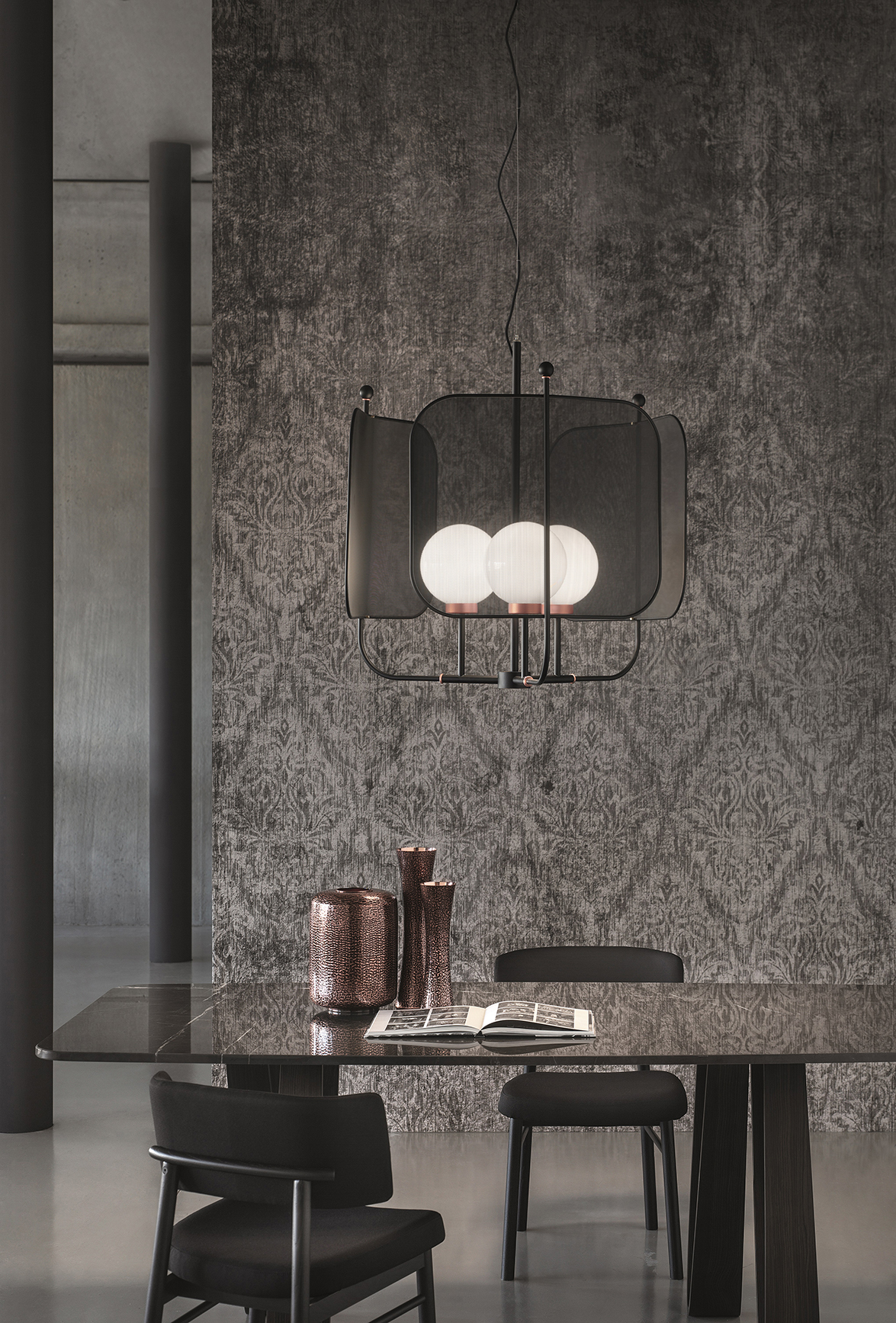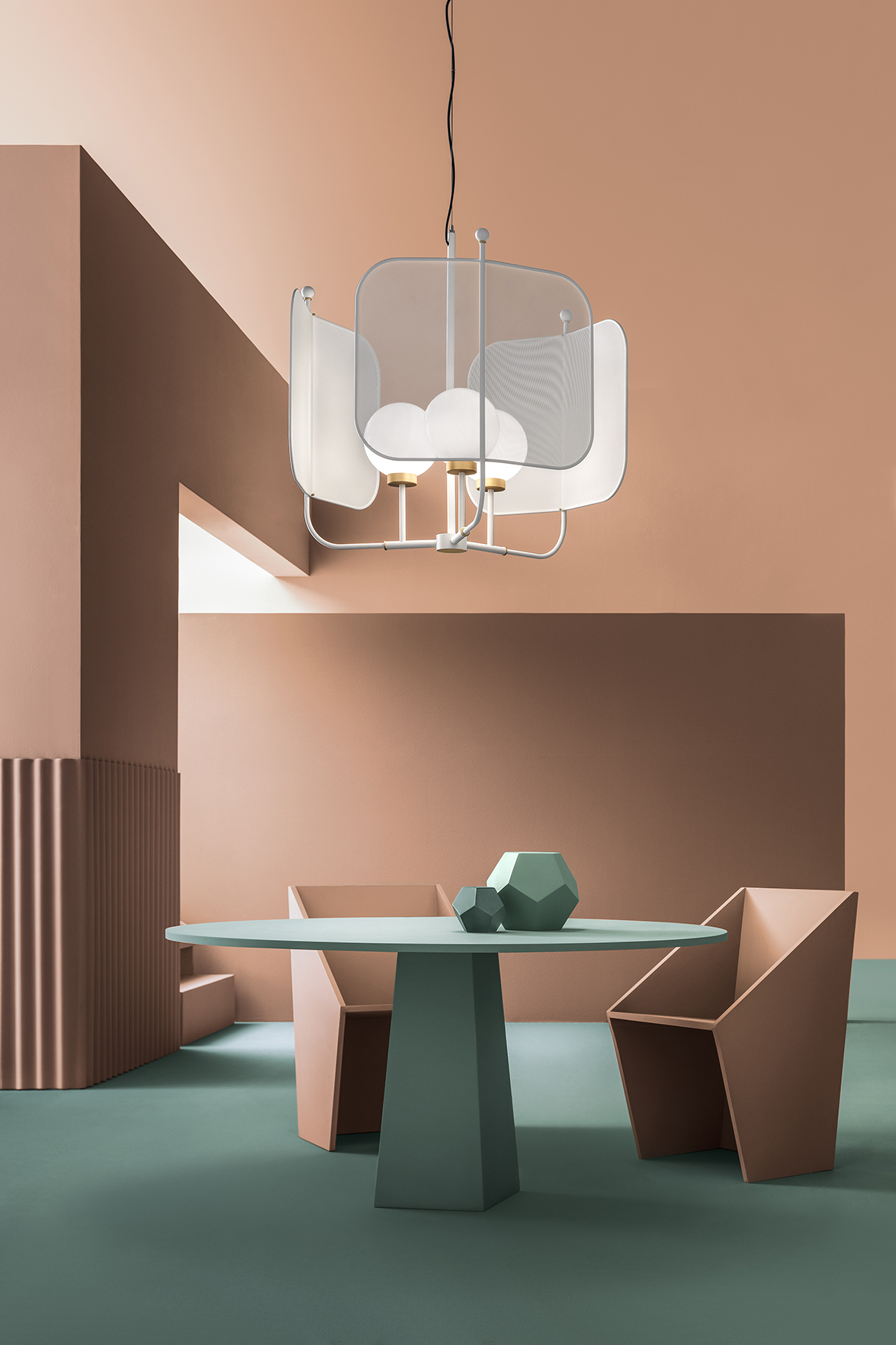 Papilio lighting collection, designed by Brutos (Armando Bruno + Alberto Torres) for Masiero, is inspired by the flapping wings of a butterfly (Papilio means butterfly in Latin) born from an over-sized, painted metal frame with white Murano triplex glass diffusers.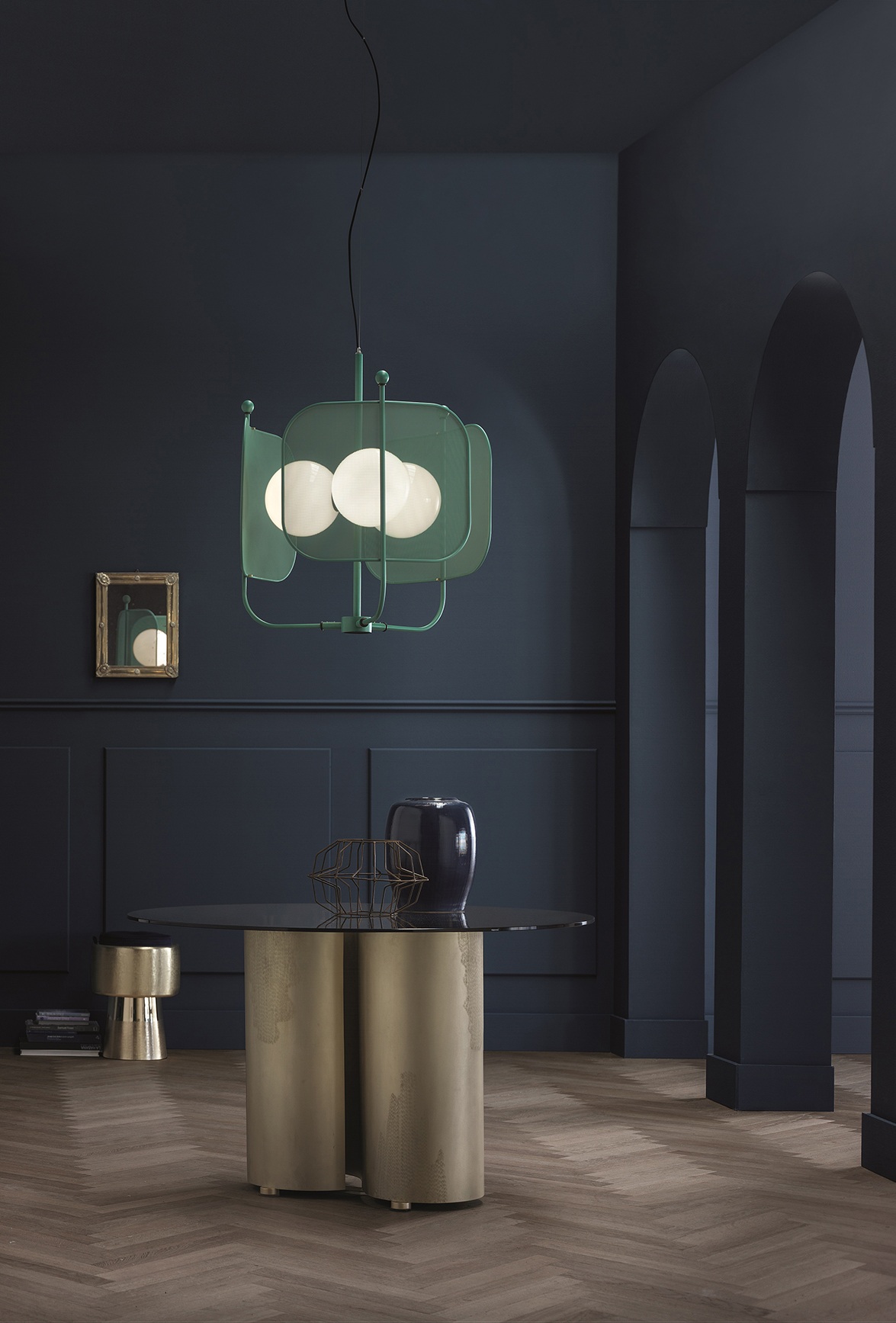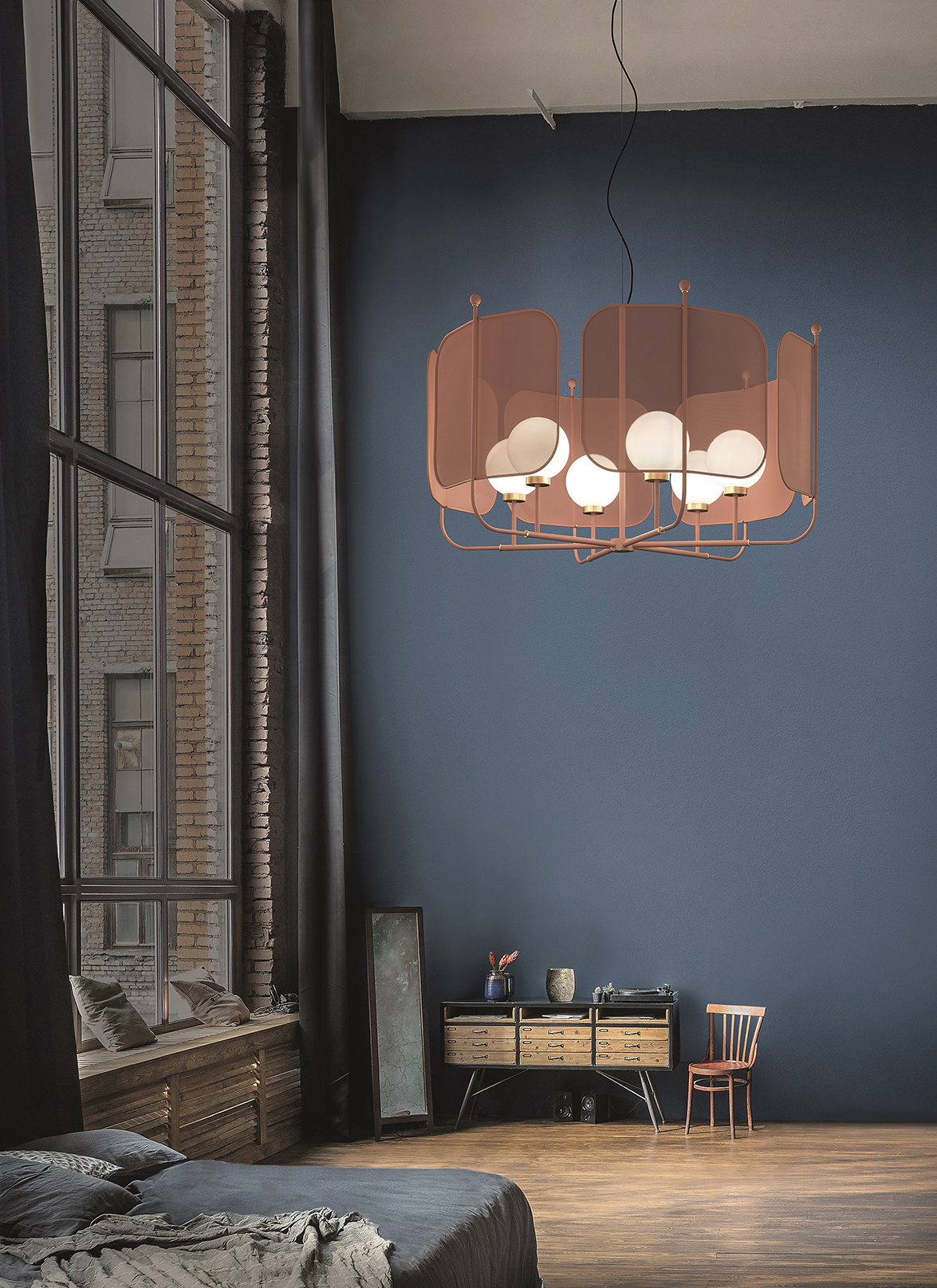 The range features 5 pendants which grow from 67 cm through to 135 cm wide, 2 different sized wall lights, floor and table versions.
Available in embossed black, embossed white, antique pink, forest green or burgundy.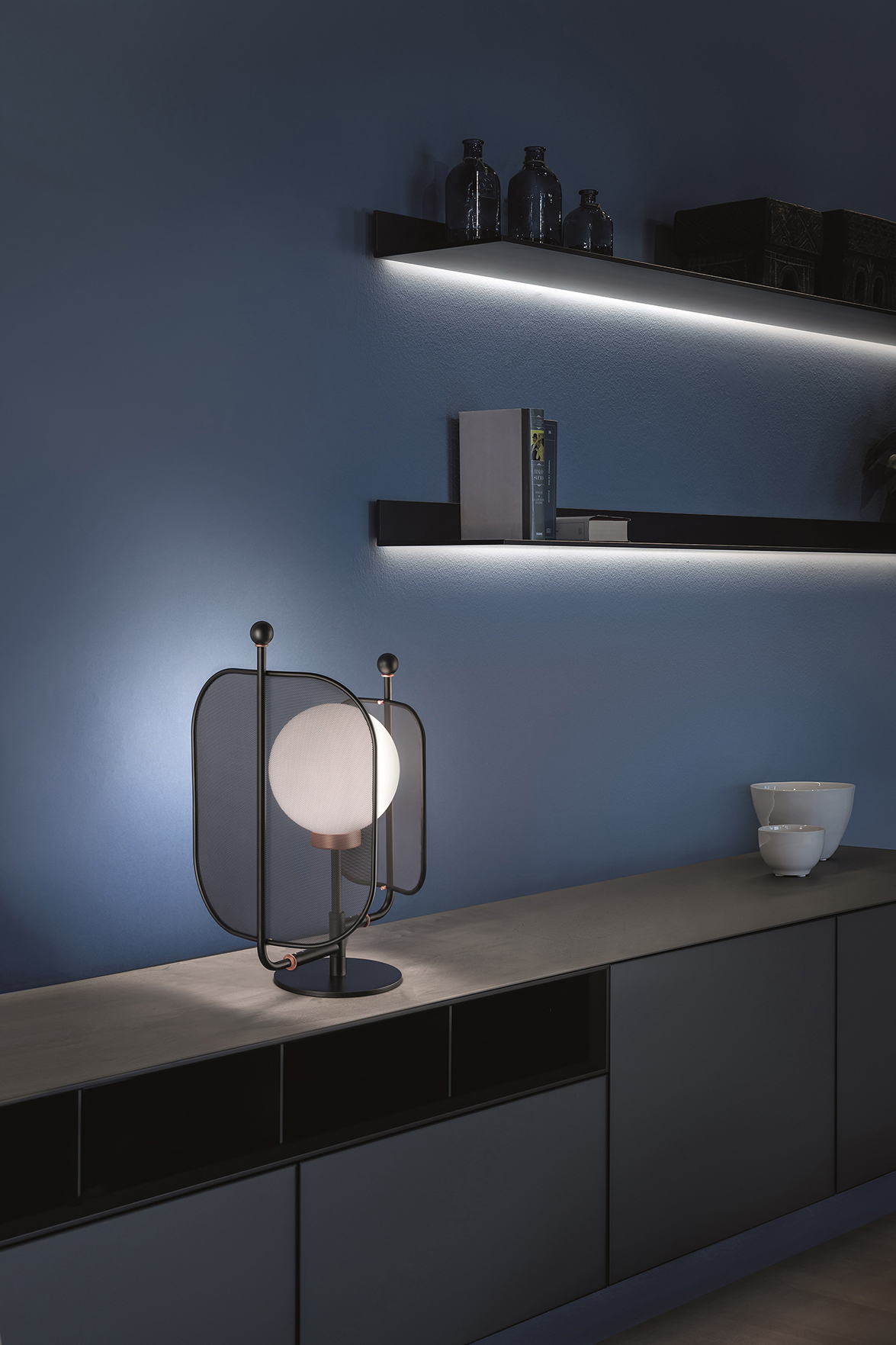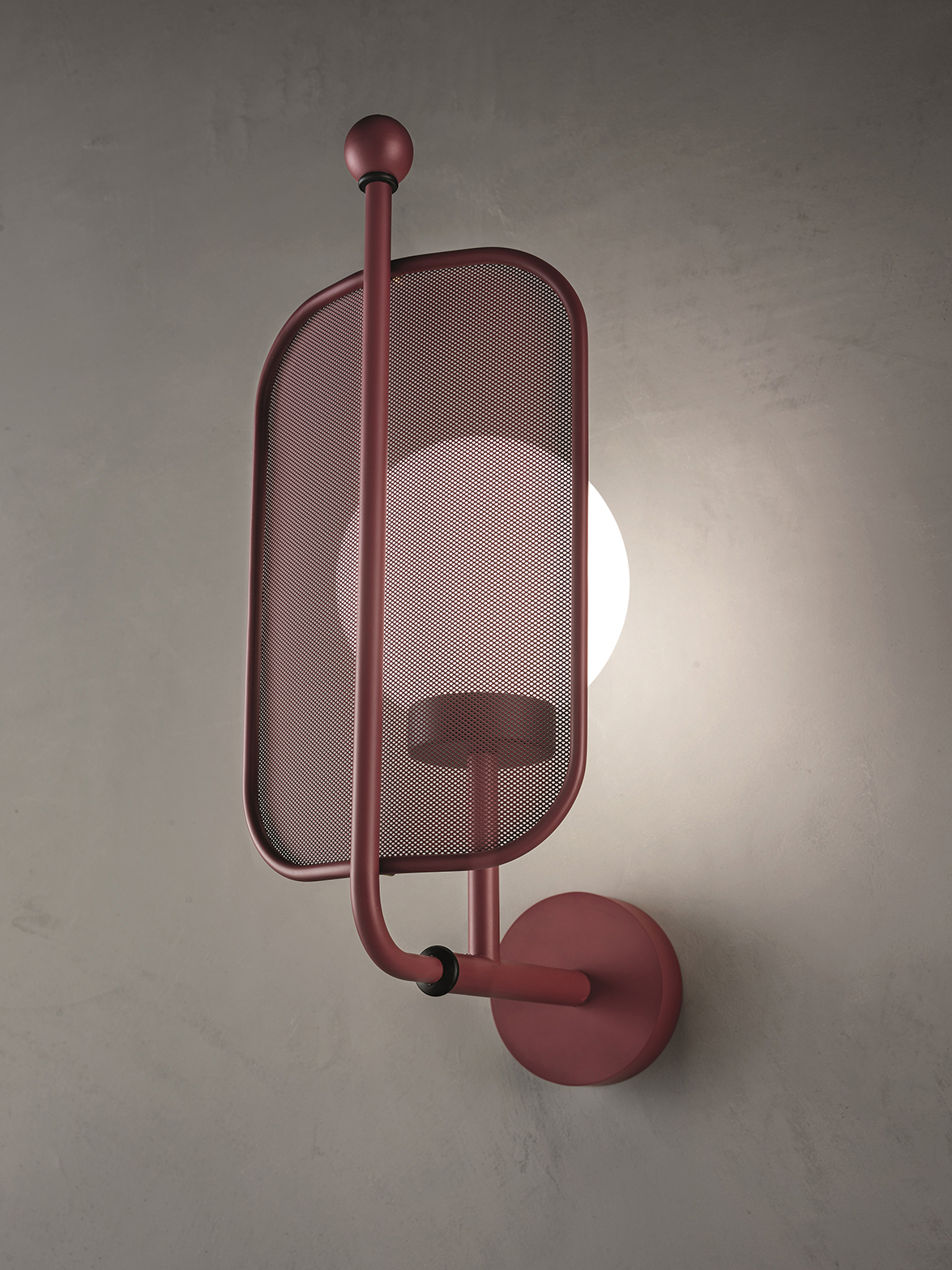 Suspension dimensions
S6 Ψ 135 cm / 53.14" H 86 cm // 33.85"
S5 Ψ 107 cm / 42.12" H 86 cm / 33.85"
S3 G Ψ 88 cm / 34.64" H 86 cm / 33.85"
S3 P Ψ 68 cm / 26.77" H 76 cm / 29.92"
S3 + 3 Ψ 67 cm / 26.37" H 126 cm / 49.60"
Floor lamp Dimensions
35 cm / 13.77" H 177 cm / 69.68"
Wall lamp Dimensions
A1P L 20 cm / 7.87" SP 27 cm / 10.62" H 48 cm / 18.89"
A1G L 35 cm / 13.77" SP 39 cm / 15.35" H 68 cm / 26.77"
Table lamp Dimensions
Ψ 35 cm / 13.77" H 58 cm / 22.83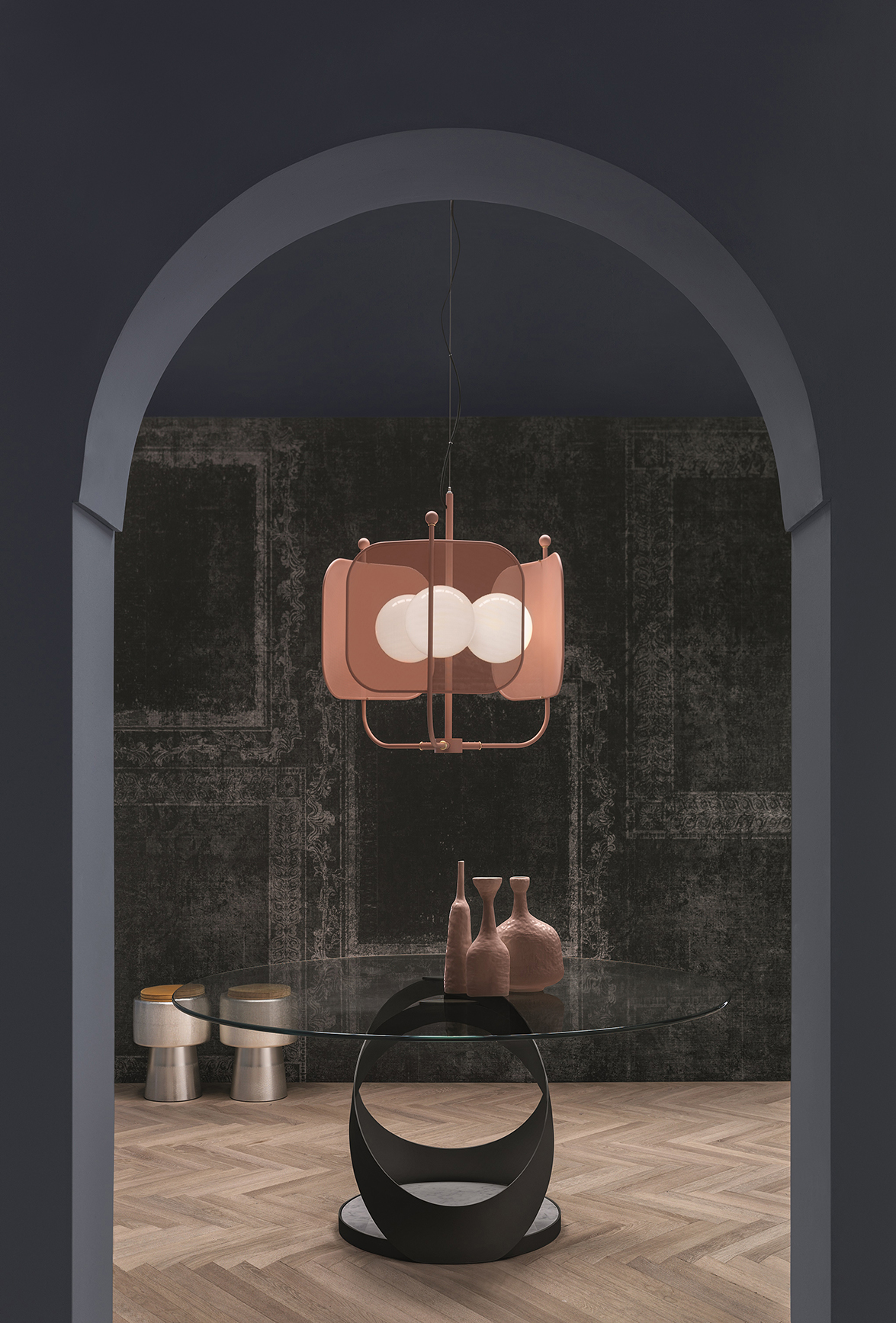 Source: Masiero
Read more news related Masiero published at Infurma
Visit the Masiero website