Salone del Mobile.Milano 2020 reconfirms its commitment to innovate and revolutionize: designing Beauty
The Salone del Mobile has added another term to its Manifesto: "Beauty" - a powerful driver of the trade fair's modus operandi and the companies, brands and designers that have played a part in its success. It is also closely bound up with the concept of sustainability

The 59th edition of the Salone del Mobile.Milano will be up and running from 21st to 26th April at Fiera Milano, Rho, reconfirming its commitment to innovation and to revolutionising Beauty. 2020 marks the word's debut appearance in the Manifesto, because inventing different kinds of design every year, experimenting with all sorts of harmony of form, shaping the "right" material and achieving a high degree of sustainability are all a quest for Beauty. This is what the companies and designers taking part in the Salone del Mobile do with honesty, commitment and transparency, keen to make it a real driver of change.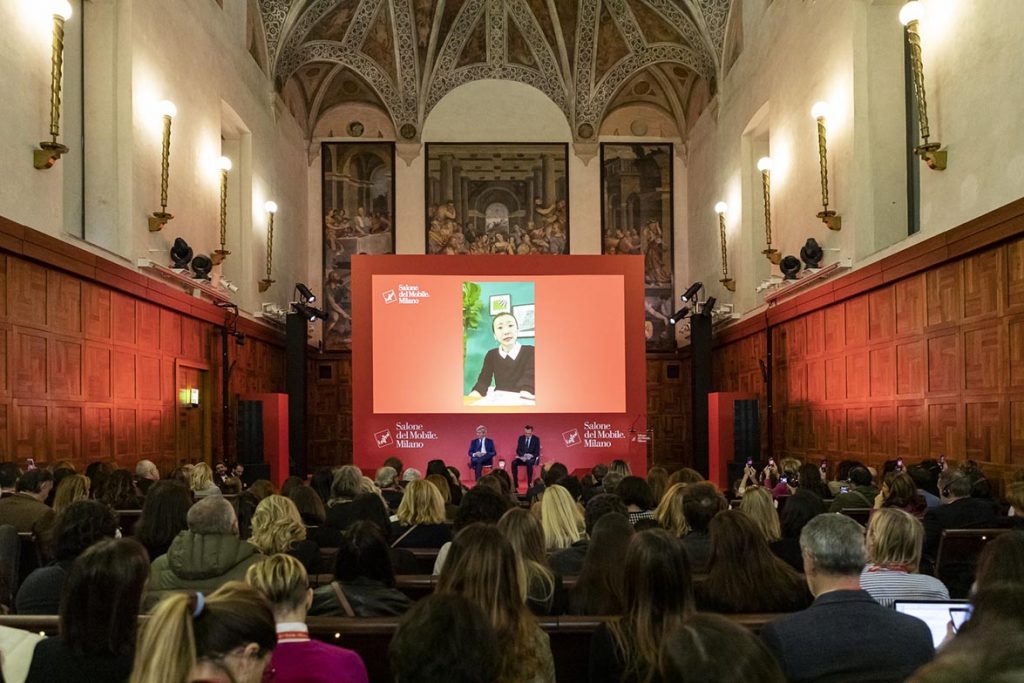 Along with the focus on sustainability, the spotlight will again be on the centrality of Milan, an international city capable of attracting investors and investments from all over the world, and a city that is loved by young people because, besides the art and architecture of the past, the new is tangible.
Claudio Luti, President Salone del Mobile, had this to say: "The 2020 edition of the Salone del Mobile.Milano will testify to the furniture companies' ethical and virtuous strategies. What we need now is an ethical approach to design that can bolster the search for solutions that are as sustainable as possible in a global context, and an increasing focus on the demands of the upcoming generations, who are more interested than ever in the intrinsic value of what they purchase for their domestic and work environments. We will see a lot of companies investing in environmentally-friendly and personal wellness products, and a surge towards a better future, encapsulated by the word "Beauty" which, not surprisingly, has been added to the Salone del Mobile.Milano Manifesto. The constant quest for beauty, meaning an assortment of different factors, will be the key that will allow the Salone del Mobile to strengthen and consolidate its global leadership position over the coming years and to predict the lifestyles of the future."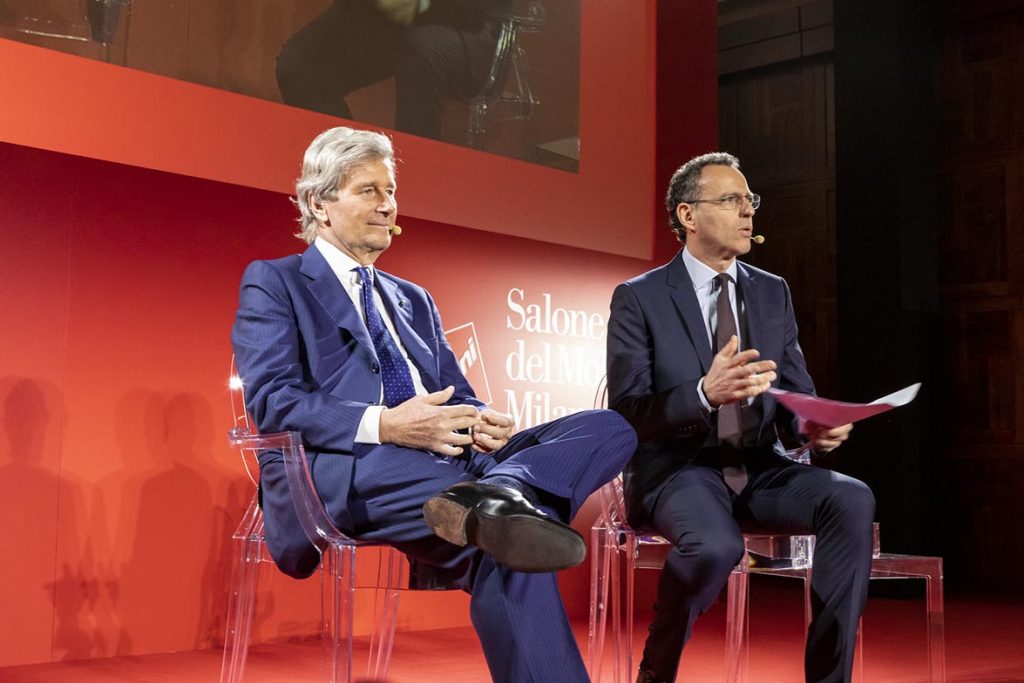 Claudio Luti, President Salone del Mobile
Thus, the Salone del Mobile.Milano will narrate the decisive steps towards environmental and social sustainability taken by creatives, designers, brands and businesses with the onus on the new generations that have grown up in an age of crisis, and who aspire to fair, responsible and virtuous production and fruition.
"The Salone has now become a veritable "institution" and, as such, is the harbinger of a future in which development, innovation and sustainability will work together - promoting Beauty in its widest sense, in a word. I have to say that many businesses within the sector have already embarked upon the path of circular economy, and the figures are there to show for it: 72% have invested in the reuse of recyclable materials, 44% use recycled products, 67% are committed to correct end of life disposal procedures, 49% are into energy saving and 37% to the use of renewable energies. But that's not enough. This is why I believe the time has come to say loudly and clearly that it's not just up to businesses, especially small ones, to take steps towards sustainability. I call on politicians and the institutions to support those who are taking Made in Italy around the world: incisive and timely fiscal measures are needed to help companies through a changeover that also puts training at the forefront. Europe has invested substantial resources in the Green New Deal and in 2018 approved the Directives on the circular economy that have not yet been implemented: we simply cannot allow ourselves to pass up these sorts of opportunities," said Emanuele Orsini, President of Federlegno Arredo Eventi.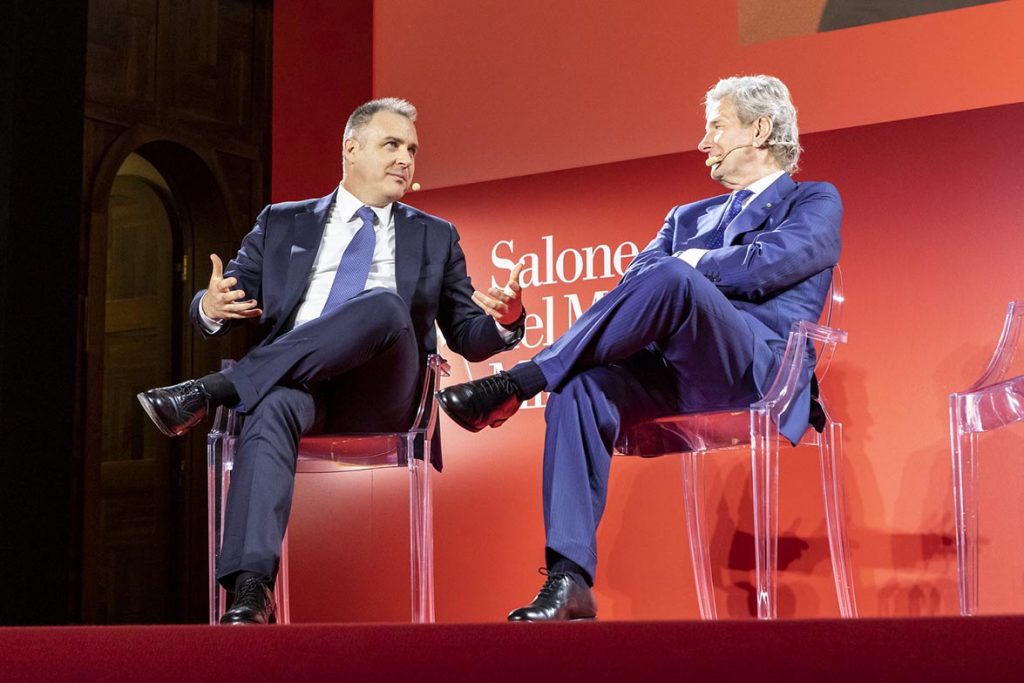 Emanuele Orsini, President of Federlegno Arredo Eventi
Italian wood-furnishing production value in 2019 stood at 42.5 billion euros, +0.6% on 2018. Overall, the furnishing macrosystem accounts for 27.6 billion euros and has seen a 1.4% rise in production compared with 2018, while exports remain stable. (FederlegnoArredo Study Centre Data).
The 2020 events will bring together more than 2,200 exhibitors into and 600 young designers under 35.
The Salone Internazionale del Mobile, the International Furnishing Accessories Exhibition and Workplace3.0 will explore many and varied aesthetic avenues, featuring quality and well-researched mega customisable products, made increasingly possible by processes that are sustainable at every stage.
Responding to the challenge of providing an appropriate response to the changes in today's social structure, EuroCucina will follow in the footsteps of Workplace3.0 and, while being mainly based in the traditional pavilions, will also adopt an extended exhibitive format that takes in the Salone Internazionale dei Mobile and S.Project, underscoring the way in which this space is evolving and becoming increasingly incorporated into living rooms. FTK (Technology For the Kitchen) will offer a glimpse into the future, with new kinds of domestic appliances marking a step change in the world of built-in appliances in favour of efficient, effective and sustainable smart kitchens.
The International Bathroom Exhibition will also channel responsibility, showcasing avantgarde solutions geared to optimising water and energy consumption.
Following its debut and resounding success in 2019, S.Project, the exhibition devoted to design products and decorative and technical interior design projects, will be back; its buzzwords are vision, evolution and technology, as well as crosscutting and multisectoral. An original perspective and a fluid, crosscutting exhibitive format, reflecting the new market and societal demands.
Some 600 young designers will take part in the 23rd SaloneSatellite. This year's theme is DESIGNING FOR OUR FUTURE SELVES / PROGETTARE PER I NOSTRI DOMANI. This edition will invite reflection on inclusive design that promotes autonomy, comfort, movement, user-friendliness, interaction and safety for all.
The 59th edition of the Salone del Mobile.Milano will again venture beyond the confines of the fairground and into the city: from 21st April to 3rd May, a monumental site-specific audio-visual installation will feature in Palazzo Reale's Sala delle Cariatidi, based on the 10 values set out in the Manifesto, which have always been an integral part of the event's DNA. 10 films d'auteur by 10 leading Italian filmmakers will be screened. Each of the filmmakers has taken a word from the Manifesto and interpreted it in their own imitable style, turning it into a short film, as follows: Claudio Giovannesi: Culture, Francesca Archibugi: Emotion, Pappi Corsicato: Enterprise, Daniele Ciprì: Milan, Wilma Labate: Design, Stefano Mordini: Quality, Bruno Bozzetto: Networking, Luca Lucini: Communication, Donato Carrisi: Ingenuity and, lastly, Gianni Canova and a team of film students from the IULM University: Young People.
Underscoring and valorising its strong ties to Milan, and geared to taking openness to the exchange of ideas, culture and creativity even further, the collaboration between the Salone del Mobile.Milano and the Teatro alla Scala Foundation has been renewed. A connection informed by the desire to combine shared values, while promoting and valorising the talent of the Philharmonic Orchestra and providing an opportunity for the design community to enjoy a unique experience. The Salone will therefore open again this year with a grand concert with Riccardo Chailly, Musical Director of La Scala in Milan.
"The inspiration for this year's edition of the Salone del Mobile, Milan designs Beauty, introduces creatives, businesses, visitors and the Milanese to a new dimension that Milan has started to recognise over the last few years. Always efficient, competitive, innovative and international, Milan has also realised that it is beautiful, on a par with the great cities of art in its own particular way of creating, offering and experiencing beauty. The Salone del Mobile is also an expression of Milan's desire to be environmentally and socially sustainable and of its vocation as a centre for young people. We would do well to gear design and production to these principles, which are now driving the urban transformation and regeneration of our city," said Giuseppe Sala, Mayor of Milan.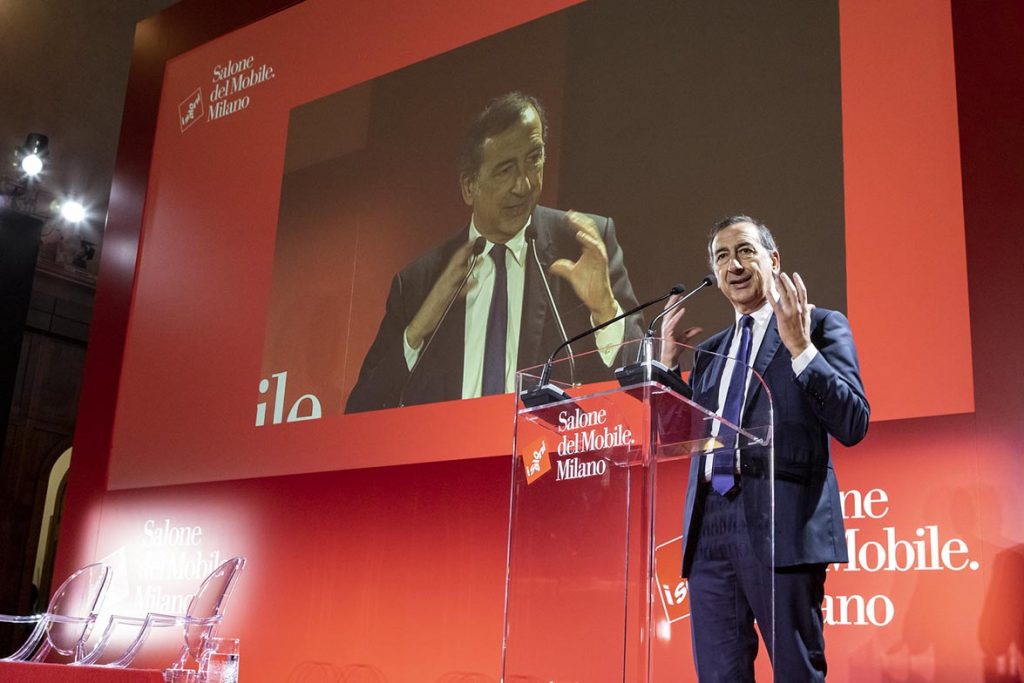 Giuseppe Sala, Mayor of Milan
The Salone del Mobile.Milano sees Federlegno Arredo Eventi and the Italian Trade Agency ICE - the government body that underpins the economic and commercial development of Italian companies abroad and works to attract foreign investment in Italy - working closely together to devise a raft of strategic activities to pique the interest and encourage the participation of foreign operators, buyers, architects, interior designers and journalists in the Shanghai and Moscow editions of the Salone.
The Salone del Mobile.Milano will end with a great celebration of design on Friday 24th April at Palazzo Marino, rounding off all the excitement generated by the trade fair. It will be an opportunity to celebrate the huge productive and organisational input of the companies and all the designers and people who help to make Milan the most interesting and attractive place in the world during this particular week.
Source: Salone del Mobile.Milano
Photographies courtesy of Salone del Mobile.Milano
Read more news related Salone del Mobile.Milano published at Infurma
Visit the Fair & Event calendar on Infurma