Its name is Marblelous; it was designed by the Barcelona studio Aparentment and it is the first product of those promoted by the platform O-cults, that is selected by la Rinascente for the Design Supermarket at the Piazza del Duomo in Milan, Italy.
Marblelous it's on sale starting the second half of November at the Design Supermarket by la Rinascente, being a unique object within its genre and designed with a double function: a mirror and a tablet or iPad dock. The base, made of Carrara marble, gives the piece enough stability to place any tablet or iPad. The back of the mirror is made of gold metal and can be placed both vertical or horizontally.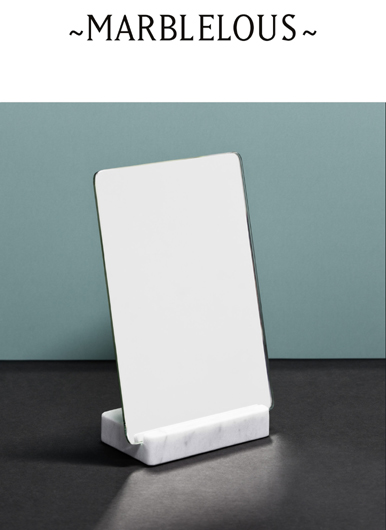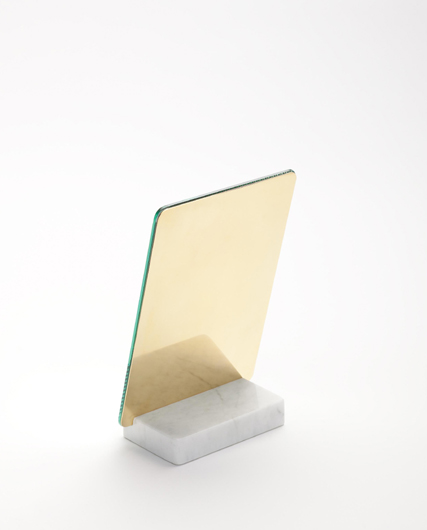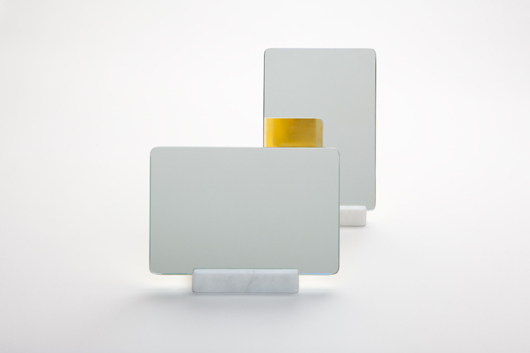 With this collaboration, la Rinascente, reference icon on trends and design matters, wanted to recognize and show support to O-cults labor, which is to promote the work of young designers at an international level.
"It is an encouraging sign for young professionals starting in the world of product design who often encounter great financial and organizational obstacles when they want to promote themselves" says Josep Vila Capdevila from Aparentment design studio.
"We decided to focus on the creation of new business opportunities for affiliated studios" adds Alex Bosch, co-founder of O-cults, "Because we believe that amongst our members the big names of tomorrow could be found and we're convinced that the quality of an emerging studio can be as good as that of an already established one".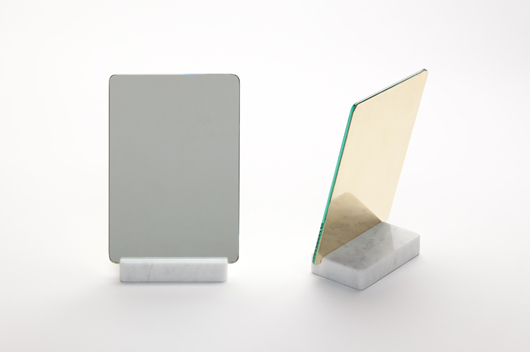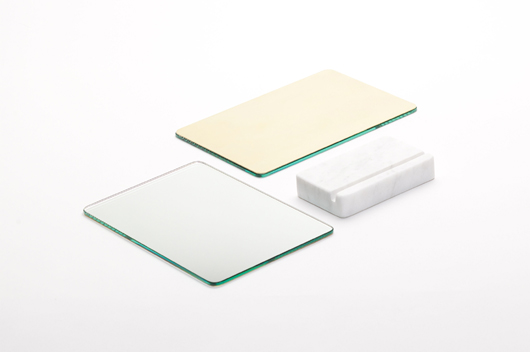 la Rinascente, who has "discovered" O-cults and some of the selected objects that the platform has presented during the last design week in Milan, has offered its prestigious display to the project Marblelous and its designers.
After working in Spain, a few months ago O-cults has opened its doors to designers around the world and is generating great interest especially in emerging countries of Latin America and Asia, such as China and Corea in the first place. Italy will be the second reference point for O-cults, thanks to the collaboration with Labóh, consulting and services studio in the field of design and architecture, based in Venice and Barcelona.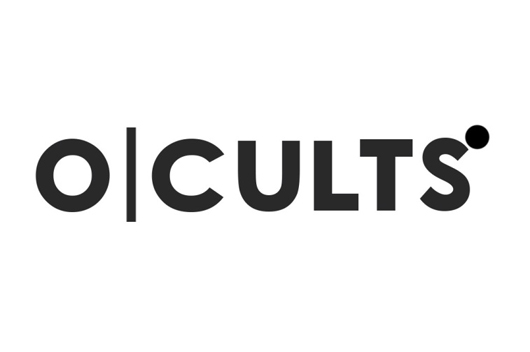 Source: O-cults
Read more news related O-cults published at Infurma
Visit the O-cults website