New season, new colours, new products. It's time to let the heat, the light and the nature's scent through the window. It's a good way to recharge batteries. And because the decoration also influence on the people's mood, DAM is launching a new product to inspire a passionate life.
Valentim is a sofa that refers to the nostalgia of the serenades dedicated to a maiden at the balcony. Its light and turned structure in solid wood interprets the architectural element of the balcony - a space to share both moments of conviviality or of intimacy as a kiss.
The sofa was designed to be attractive from any angle and the structure leaves the upholstery suspended. Its delicate curves welcome us and express the ideal serenity that makes any environment unforgettable.
The vivid turquoise and the walnut wood enhance the idea of serenity and calm, carrying us to a natural and magical atmosphere. But the possibility of materials and colours don't stop here!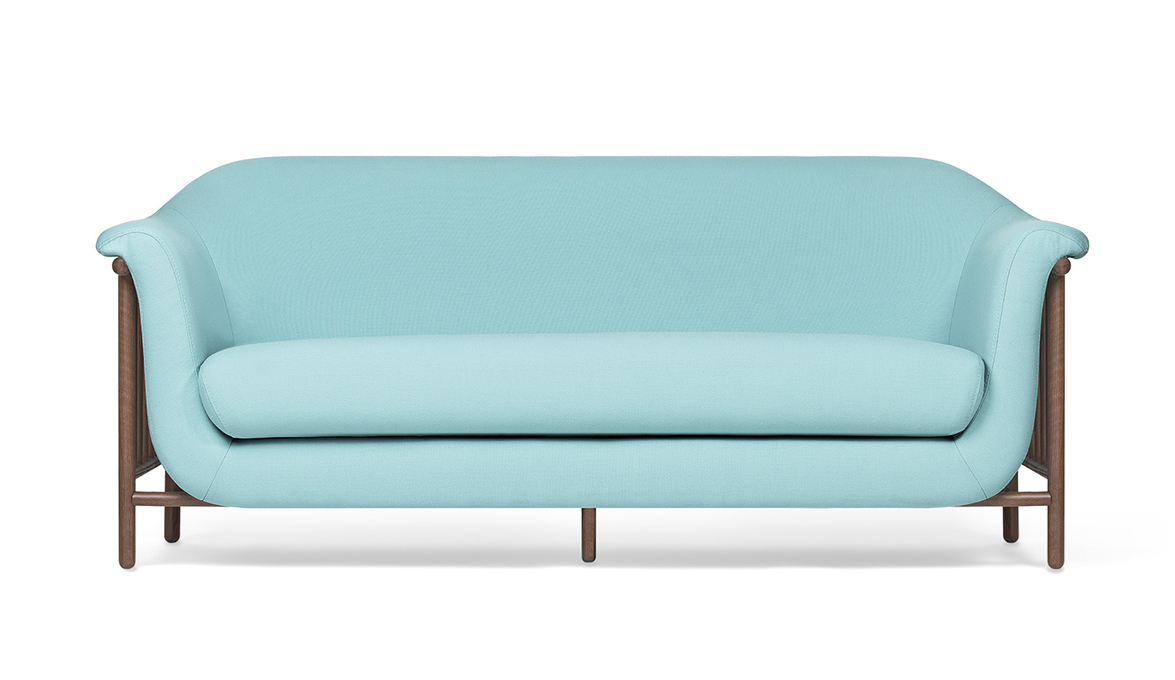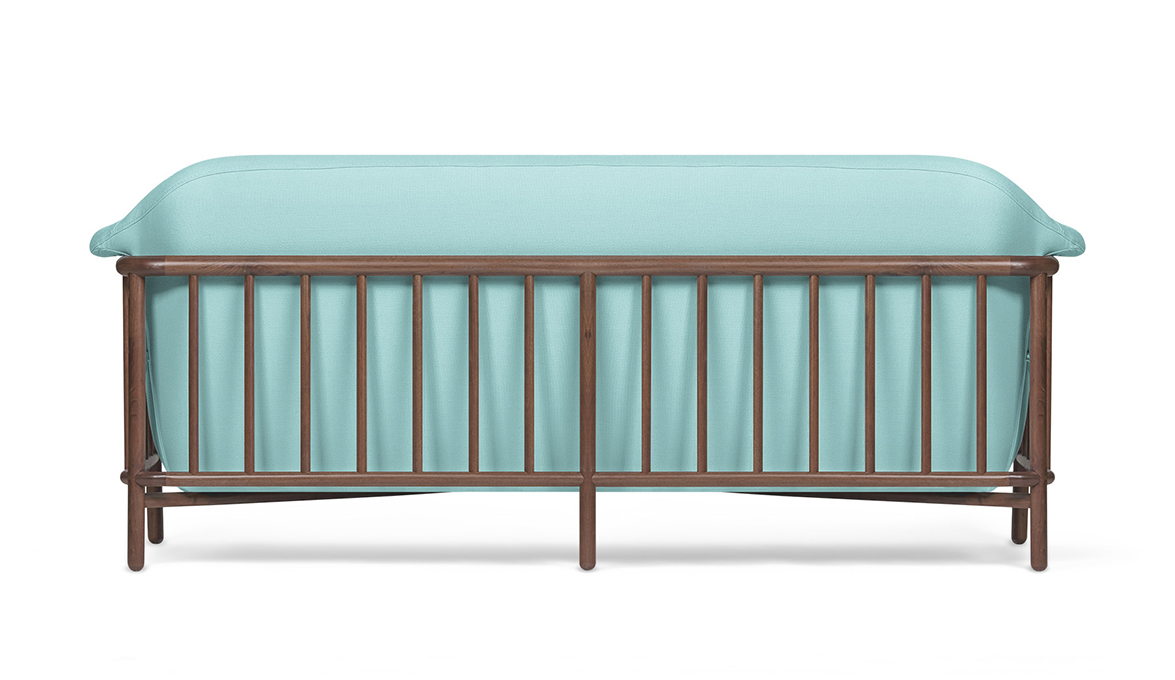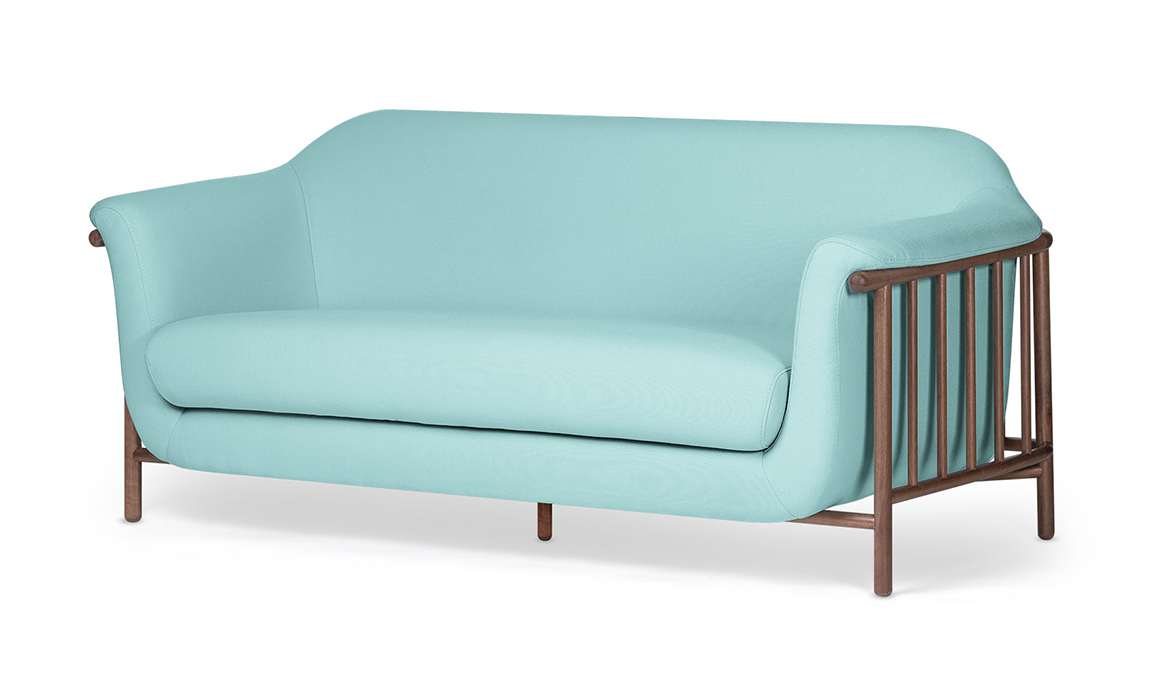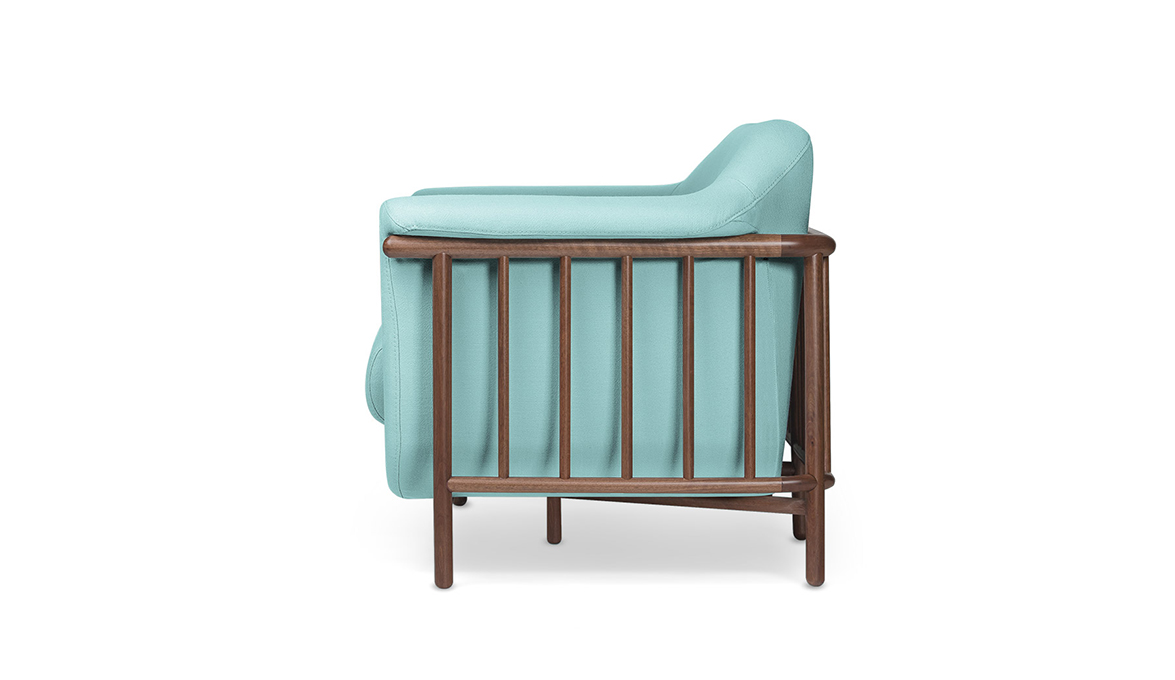 Upholstered in fabric of the danish brand Gabriel.
Source: DAM
Read more news related DAM published at Infurma
Visit the DAM website