GANDIABLASCO turns the exterior into a comfortable place with its new Cristal Box
CRISTAL BOX by GANDIABLASCO is the contemporary version of the winter-garden: a glass box integrated into the environment where you can enjoy the outdoors while refugee in a comfortable interior space adapted to your needs, to shelter from the cold, heat or wind and contemplate the horizon unlimited.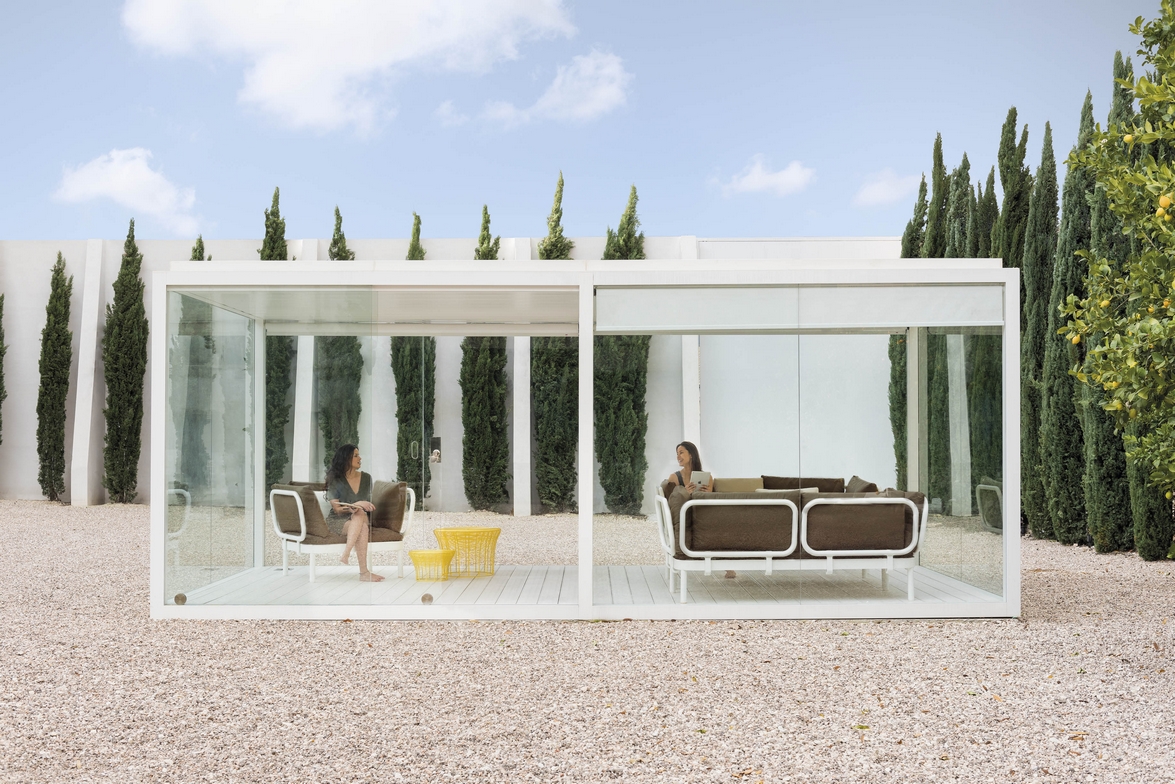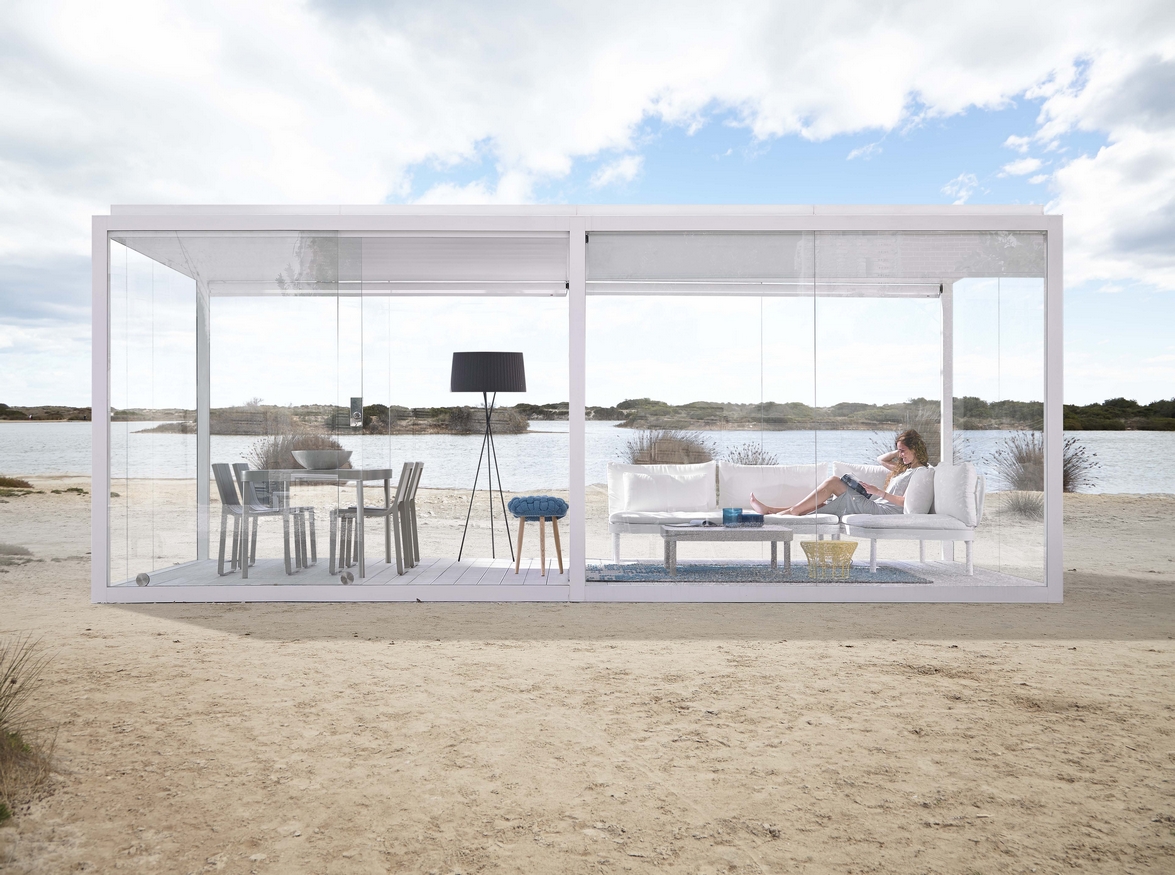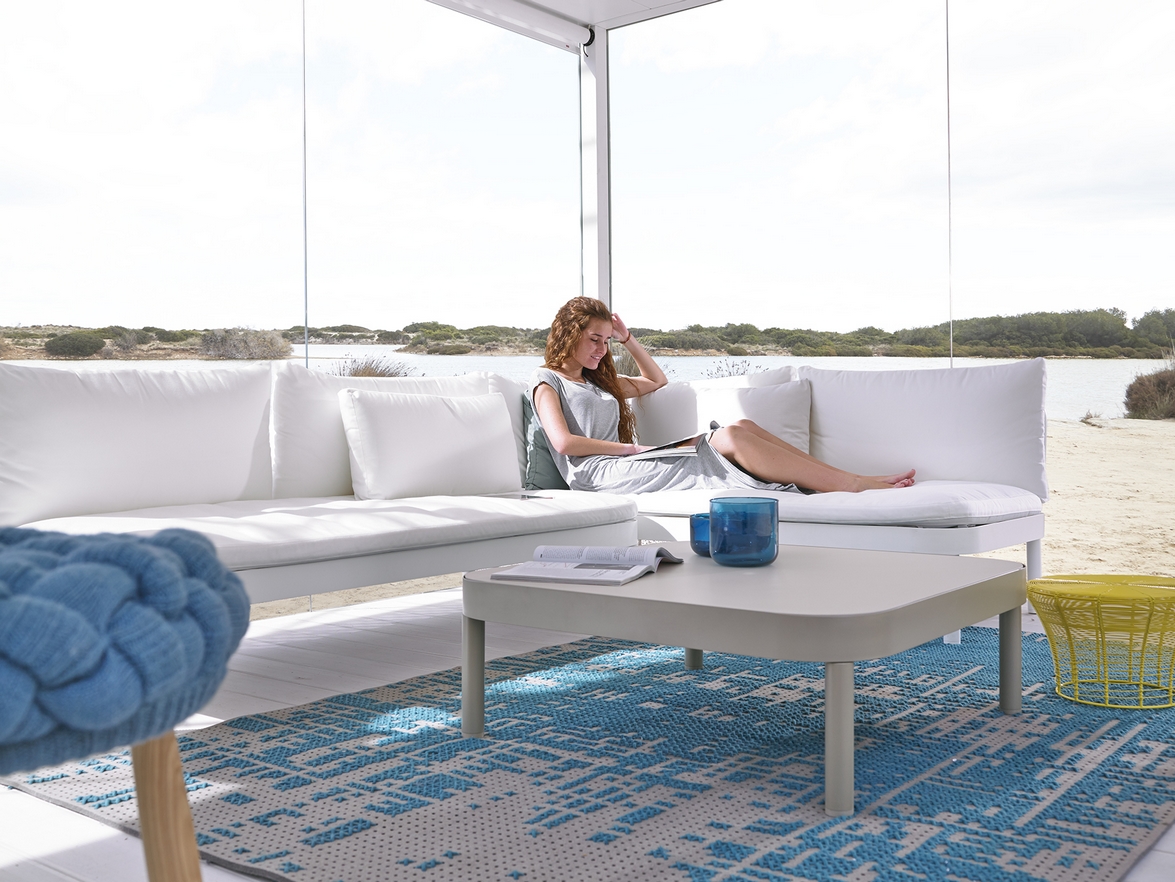 Inspired by the Farnsworth of Mies van der Rohe, with it you can create from a dining room adjoining your house, to a glass room on the terrace, the translucent house on the beach that you had always imagined, or the living room with transparent walls in the Garden of the best hotel.
CRISTAL BOX was designed by José A. Gandía-Blasco and is integrated into the collection of Espacios Exteriores by GANDIABLASCO. It is made of anodized or thermolacquered aluminum structure and transparent glass enclosures to make the most of the hours of natural light, from sunrise to sunset. It has one or two access doors.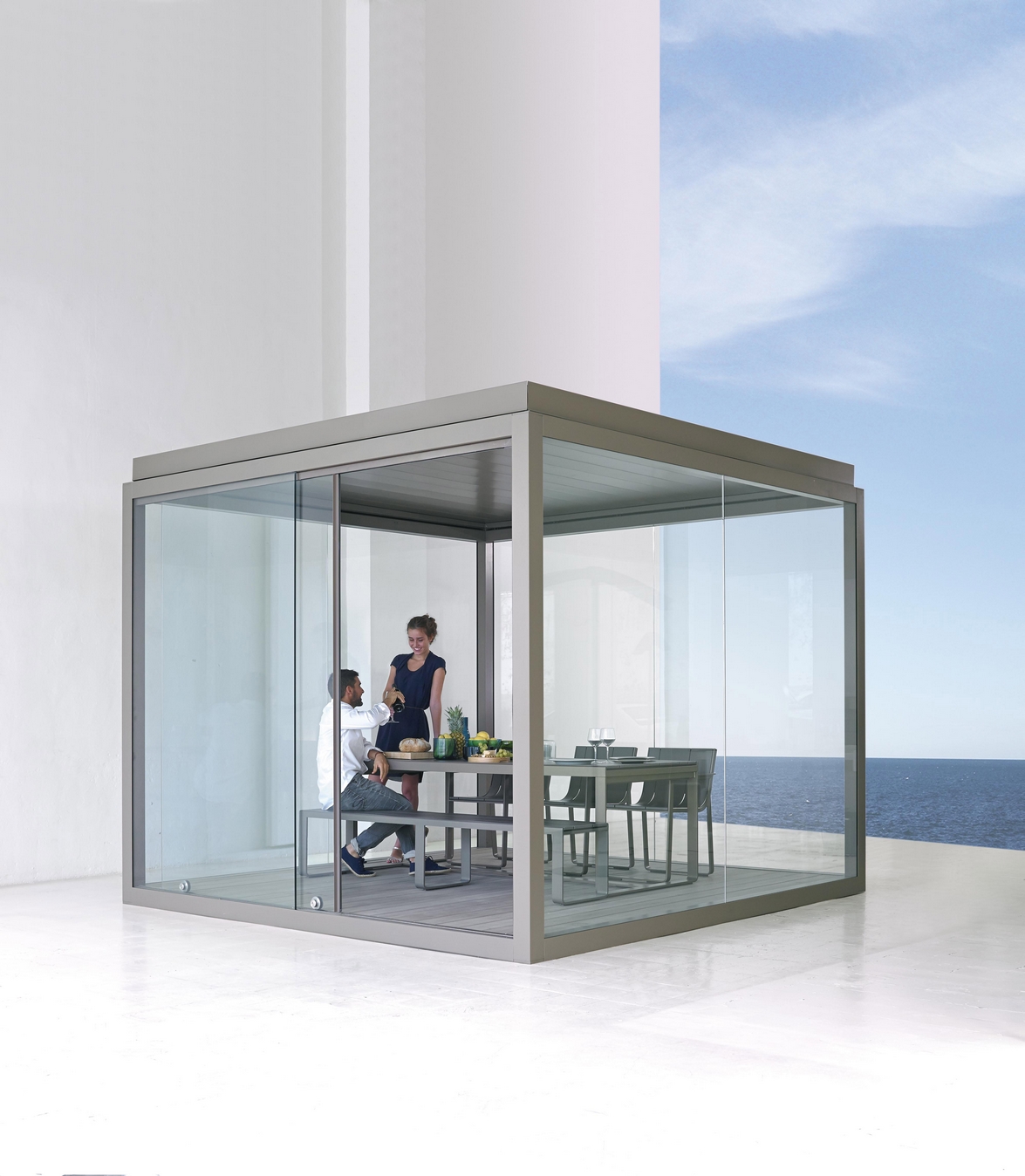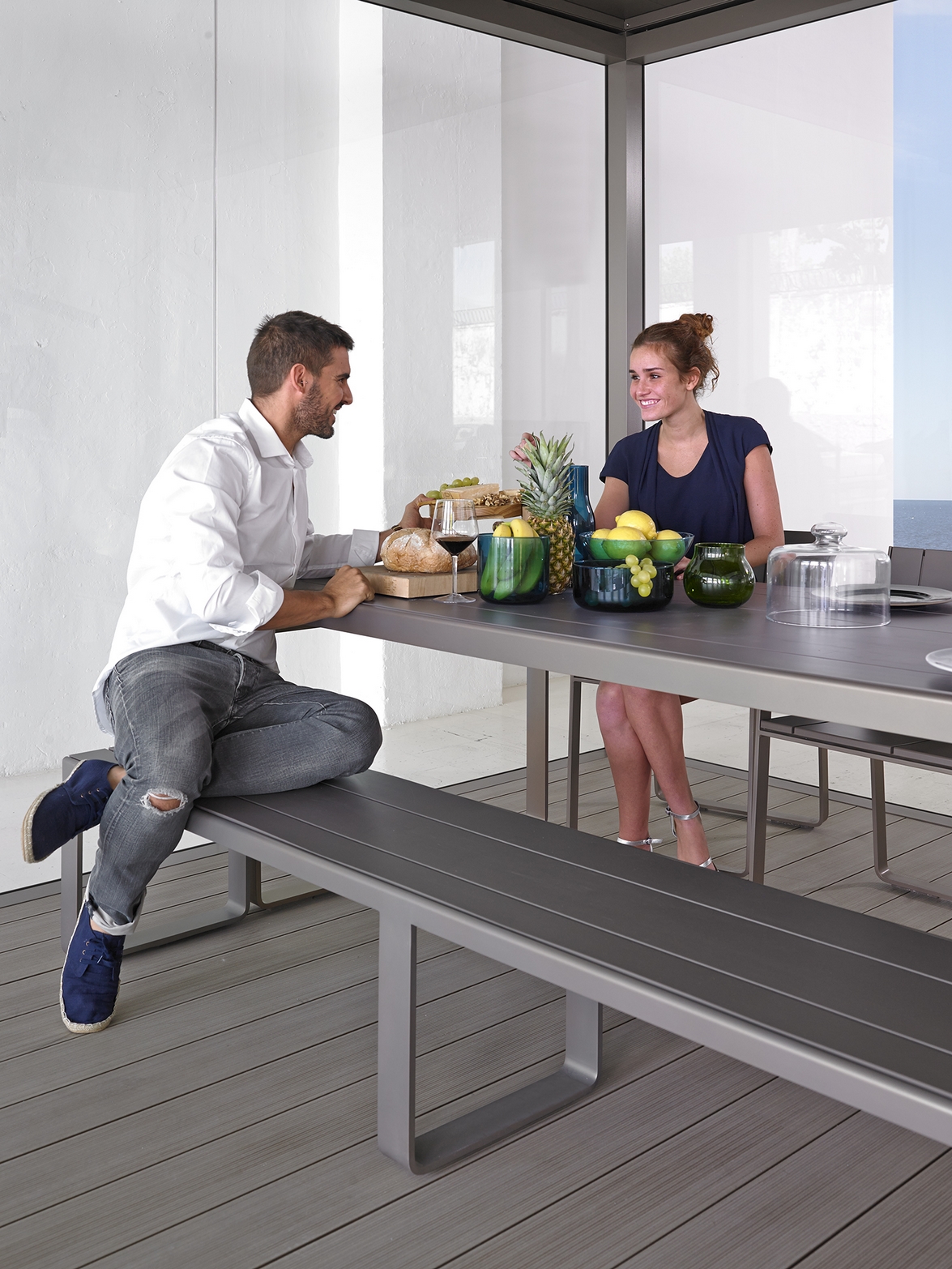 CRISTAL BOX, it is customizable, it adapts to your space, you can choose a module or different groupings of up to four modules. The roof is made of galvanized sheet and the interior floor is made of NOWOOD (material made with vegetable and plastic fibers), in mocha or white. Choose the color you prefer. The structures of CRISTAL BOX are available in the colors anodized, white, sand, bronze and anthracite.
Source: GANDIABLASCO
Photography: GANDIABLASCO
Visit the GANDIABLASCO website
Read more news related with GANDIABLASCO published on Infurma