This new approach by Francesc Rifé Studio to the cuisine of Spanish chef Ricard Camarena hold a symbolic connection between America and Europe. Located in the northwest part of Mexico City and conceived by Grupo Presidente company, the project take the same name, design concept and gastronomic philosophy of the Canalla Bistro Restaurant in Valencia (Spain).
Francesc Rifé Studio comments the project,
With a thoughtful selection of materials the walls and ceiling are clad with Mexican and Spanish wood, representing both cultures and creating a texture with strong identity. This aesthetic connotation is the key for the interior design, acting as a motif for the entire project and extending the concept of the first Canalla Bistro restaurant where old orange crates, a typical feature of Valencian life and tradition, have been reused, to customise the ceiling and as cladding.
We develops a mix of purity and preciseness, inherent in the studio's philoshopy, with the informal concept of the restaurant. In order to carry this out, small tiles in natural stone have been used for the flooring, like a cobblestone street, as an expression of the urban context of the city.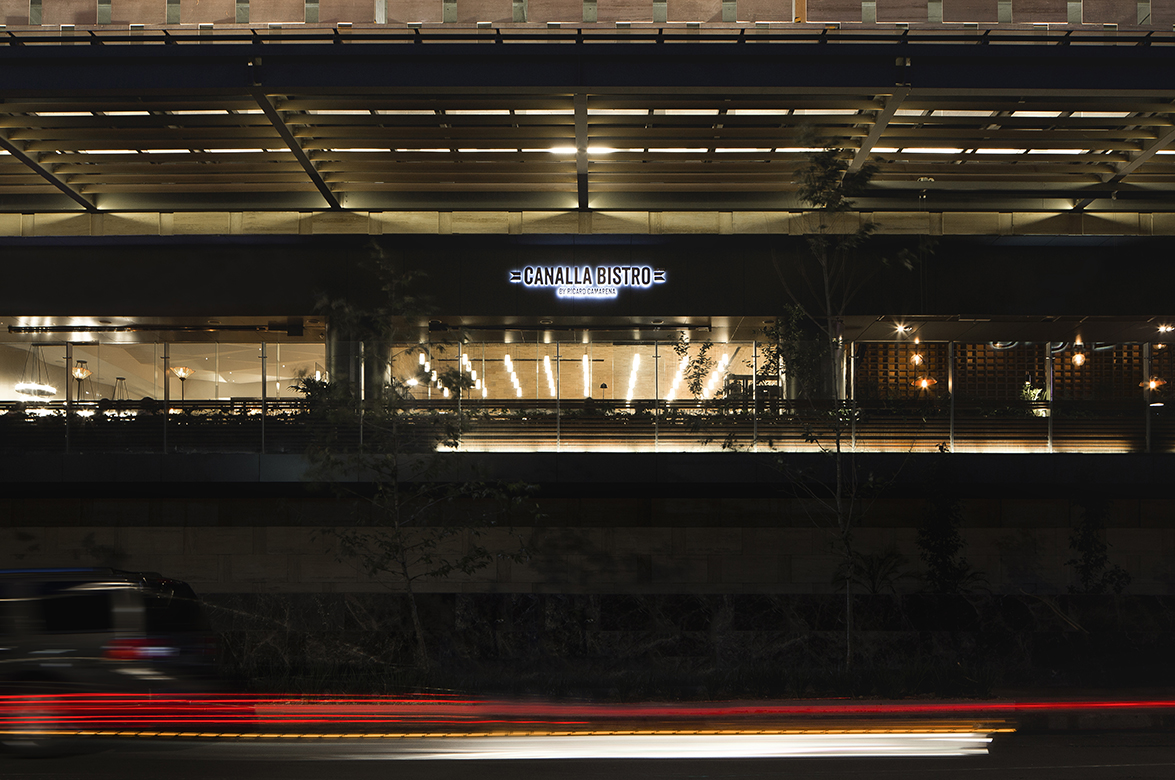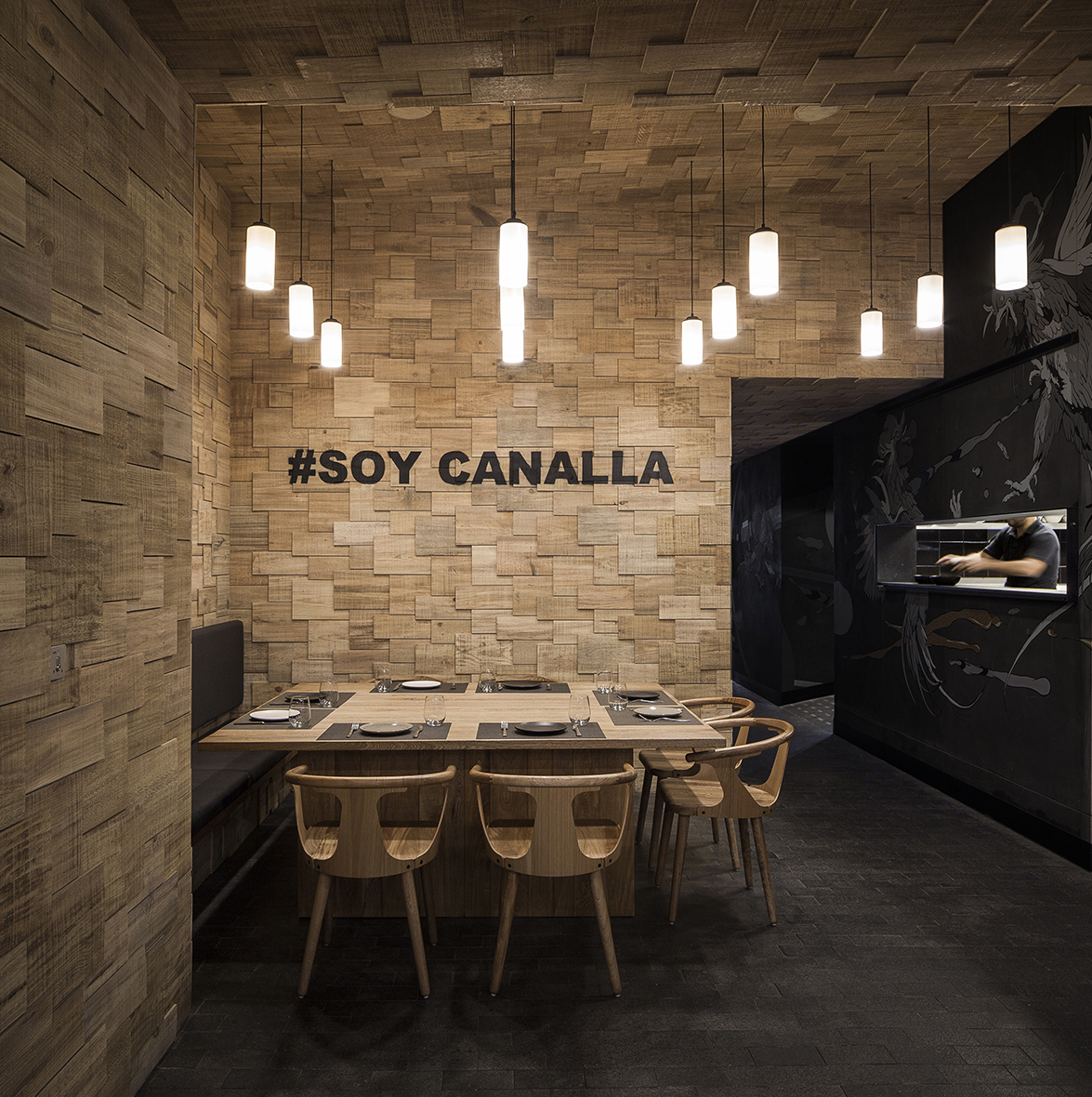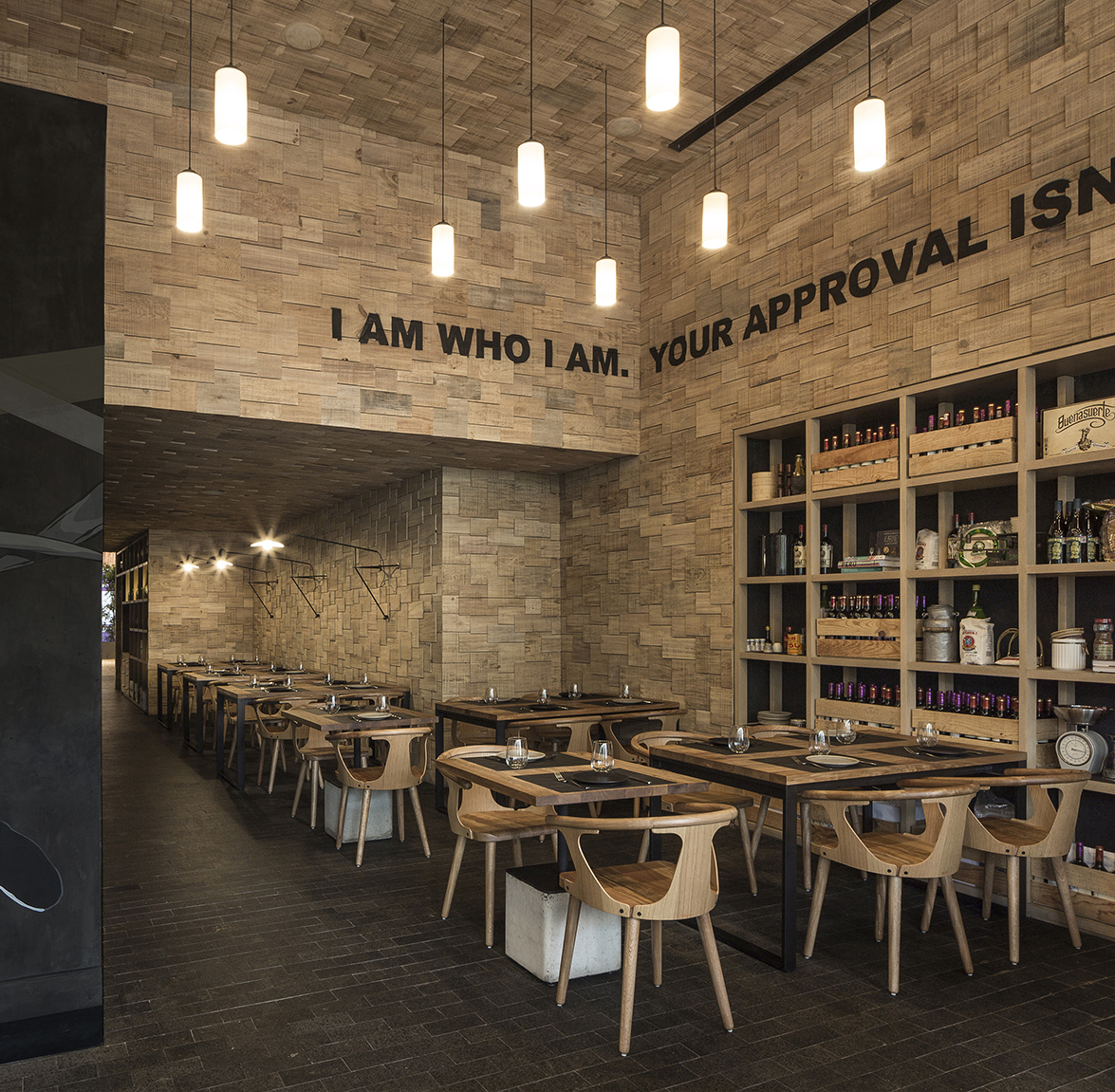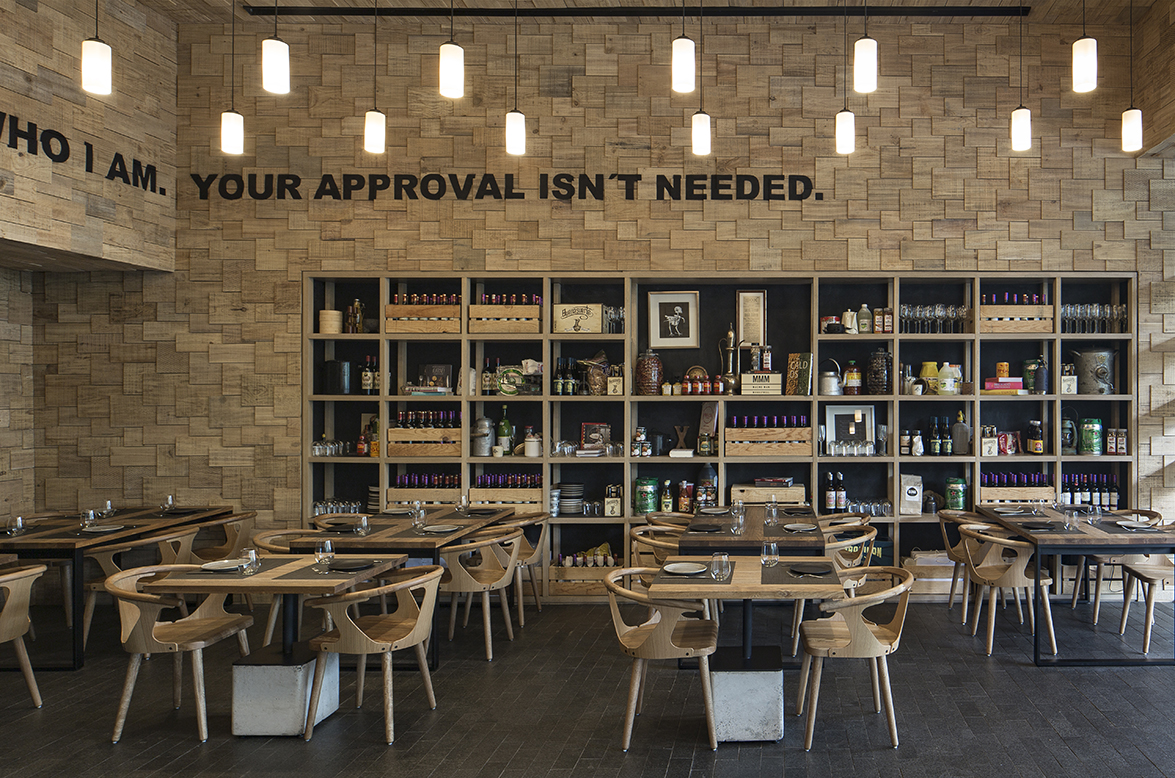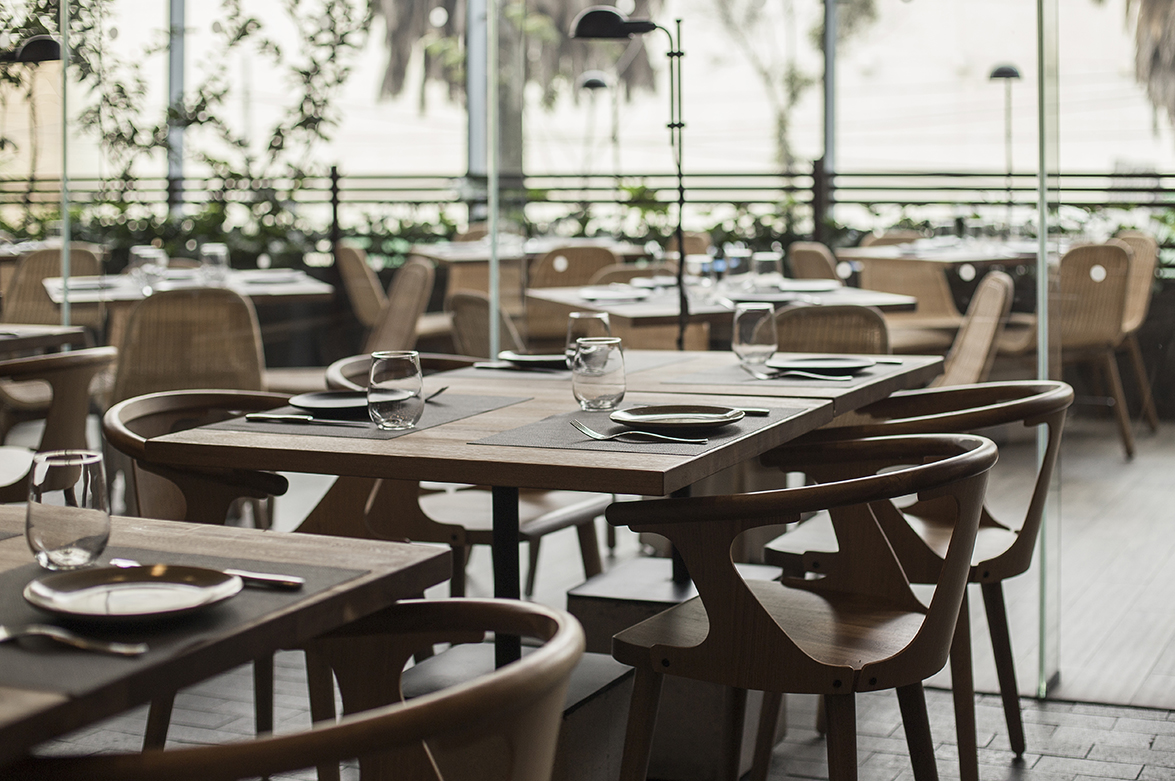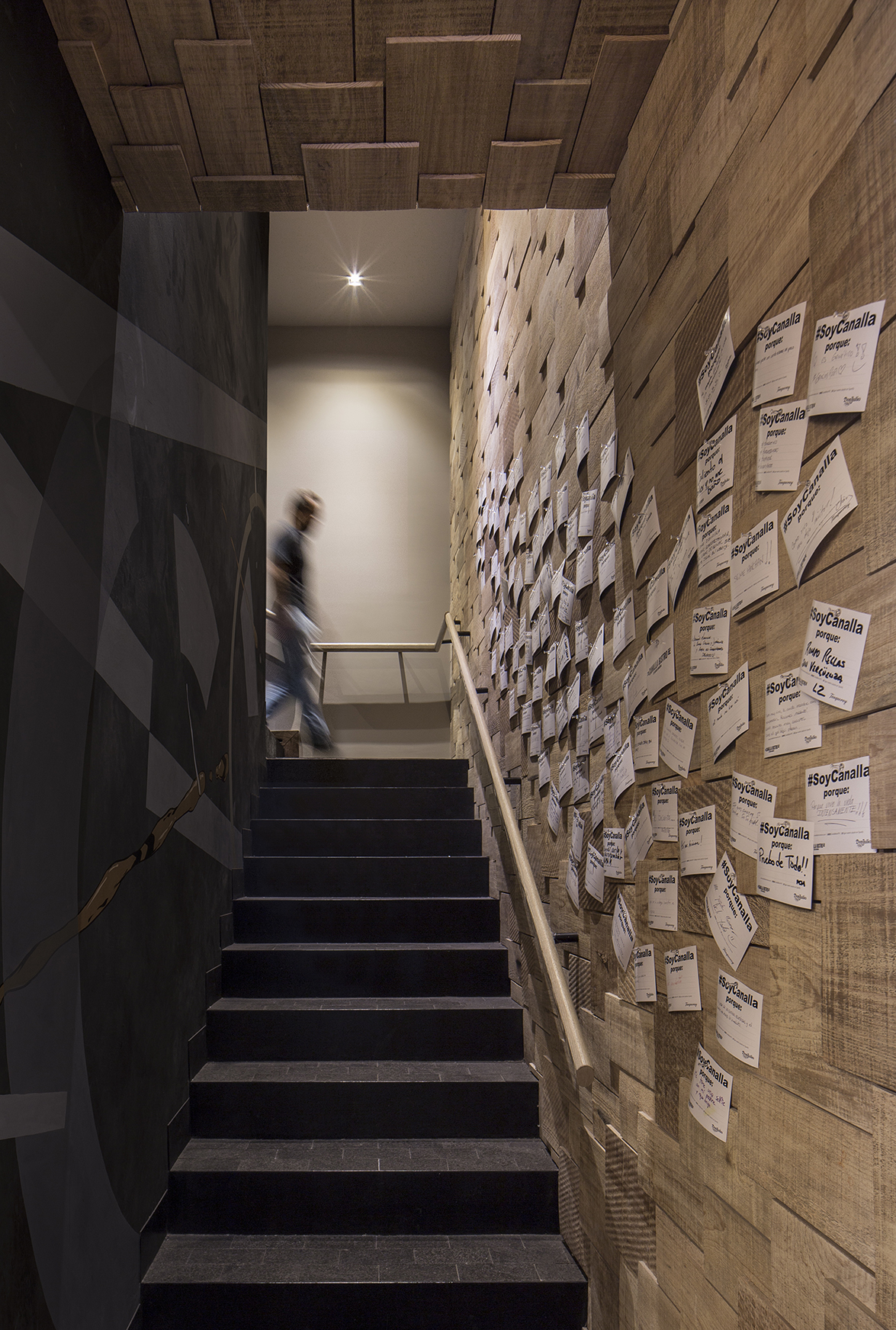 The layout revolves around the volume of the semi-open kitchen. This area is designed in concrete and coated in a huge graffiti inspired by the subversive culture of the Mexican wrestling, made by the street artist Seher One. A visual impact that allow you to understand the site and its informal concept as a whole.
From a practical point of view, this main volume allows to keep a well balance in the layout and adds order for the eye. The space is divided in two territories: a dining area with covered terrace and views to the mall center Miyana Polanco and another with larger dimensions, terrace and street views. These two poles of the restaurant are connected by a hallway where the height is much lower and strategically are placed lamps creating an effect of light and shadow.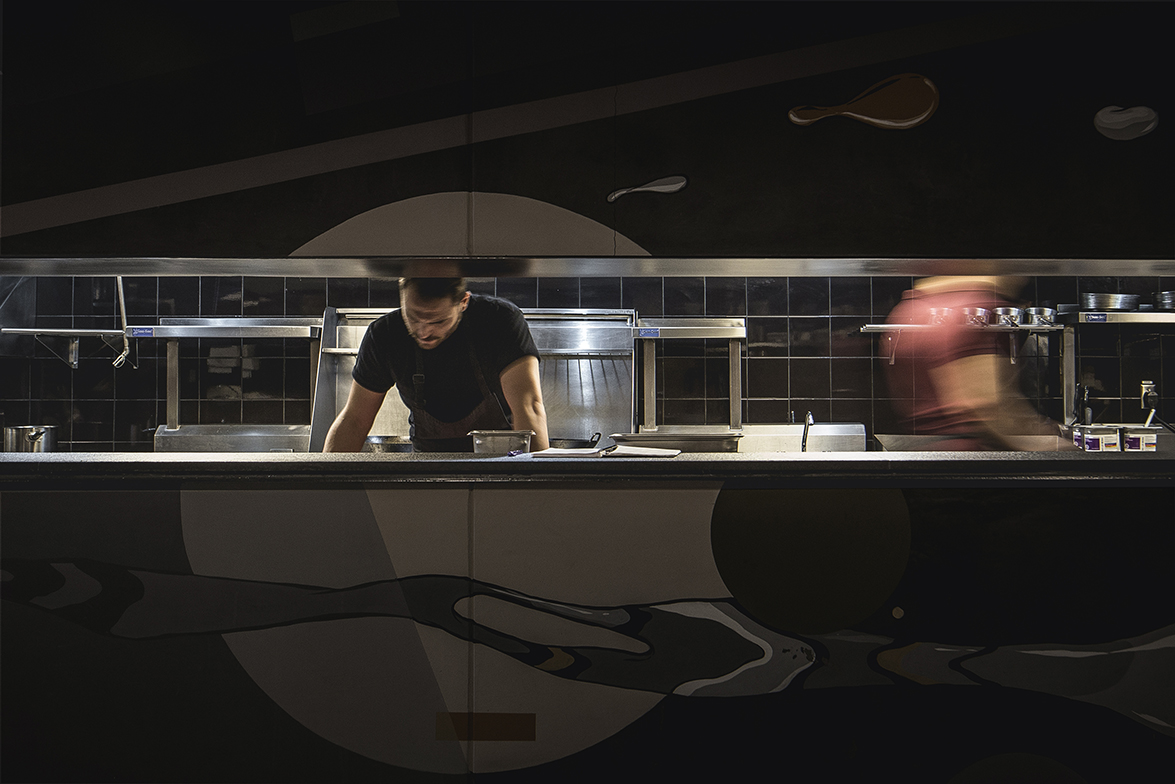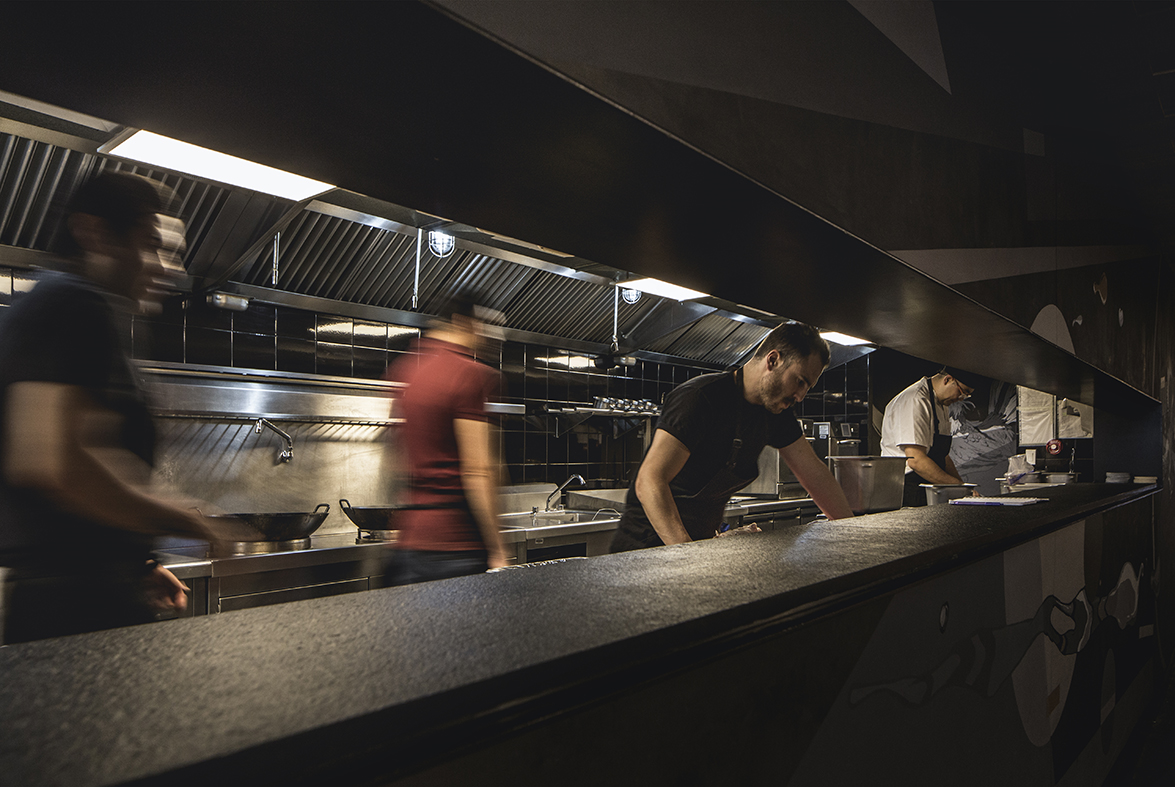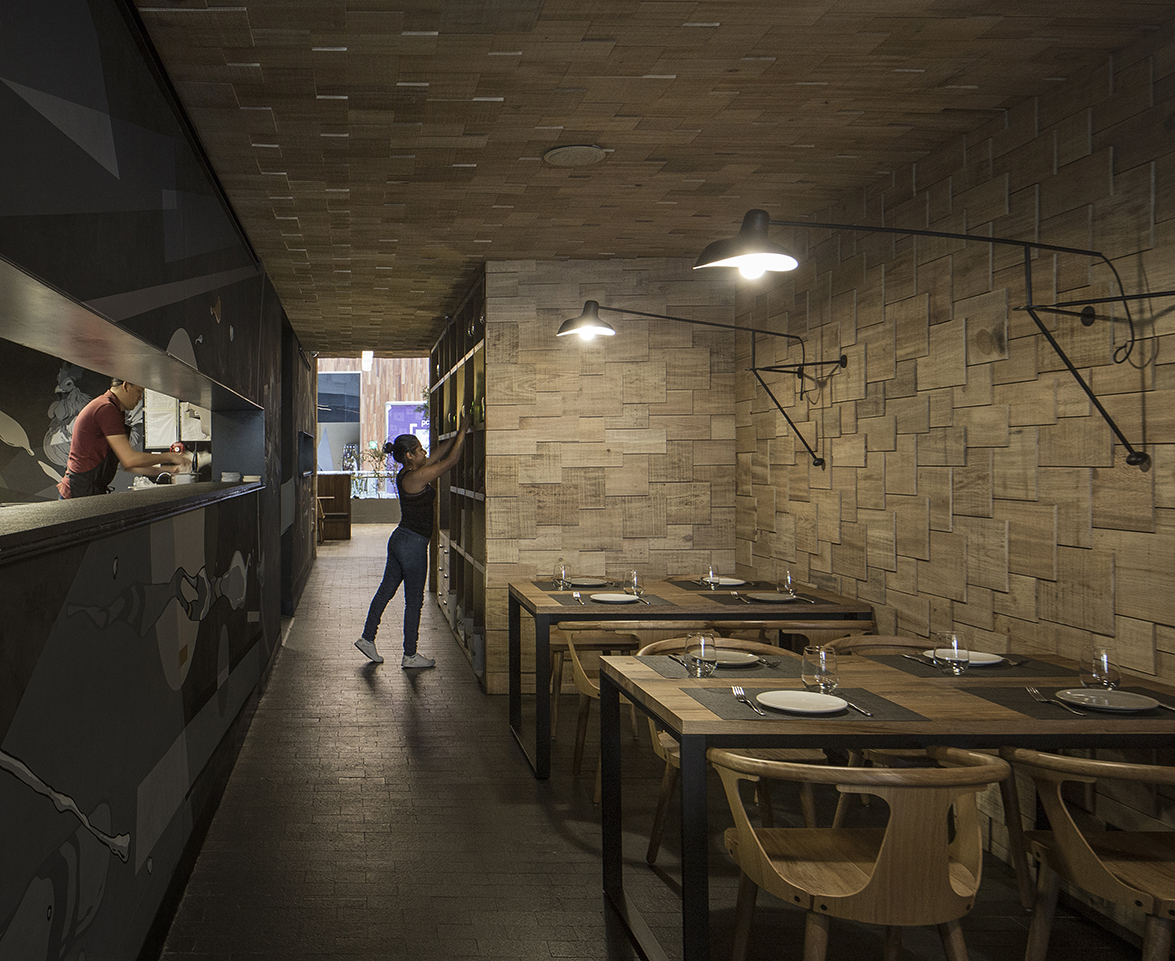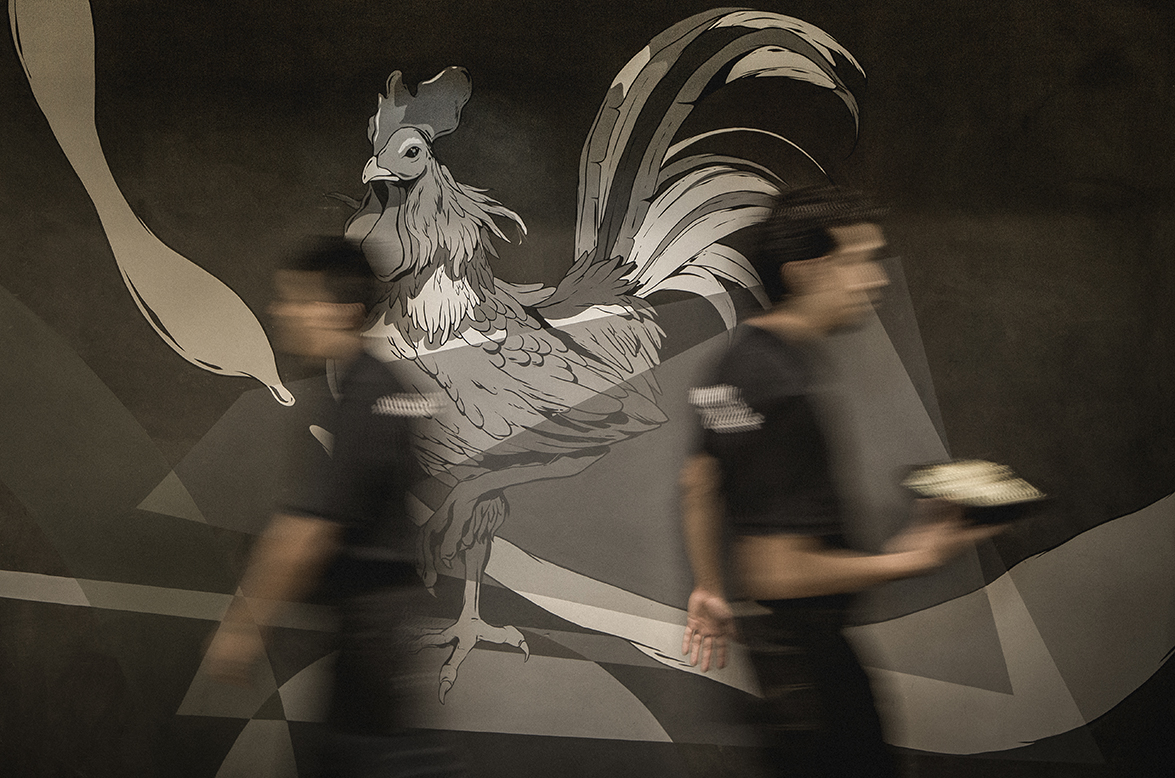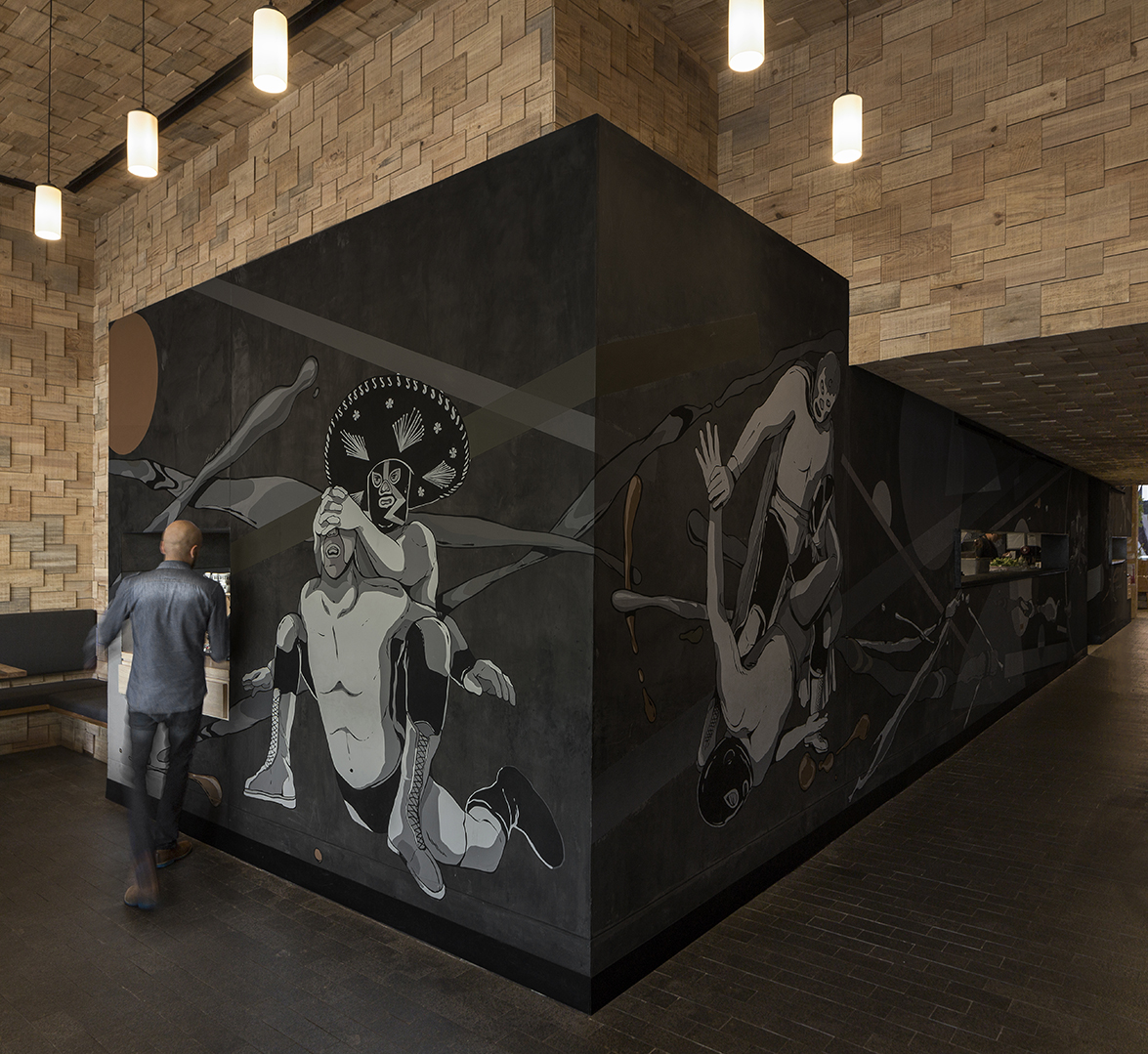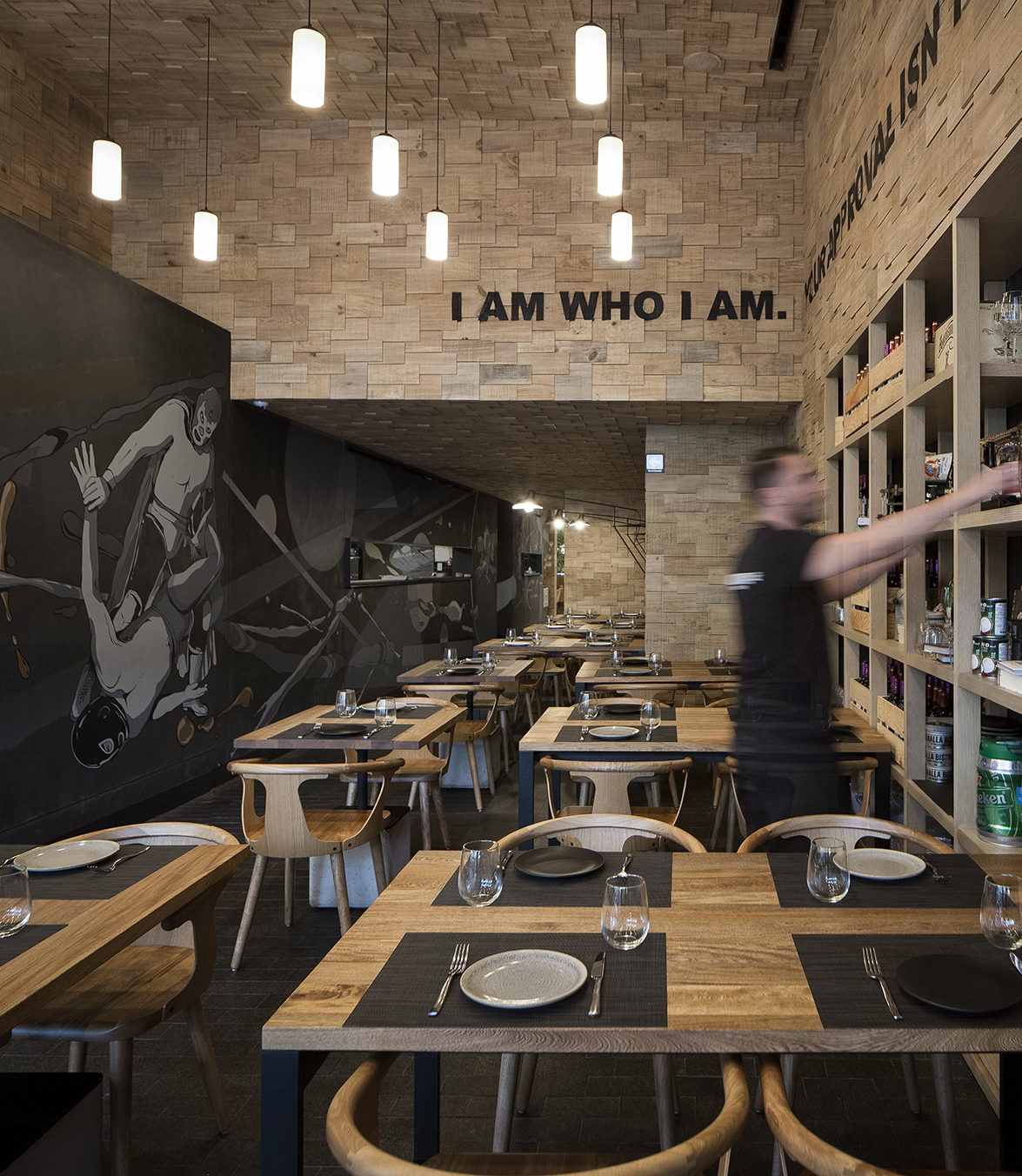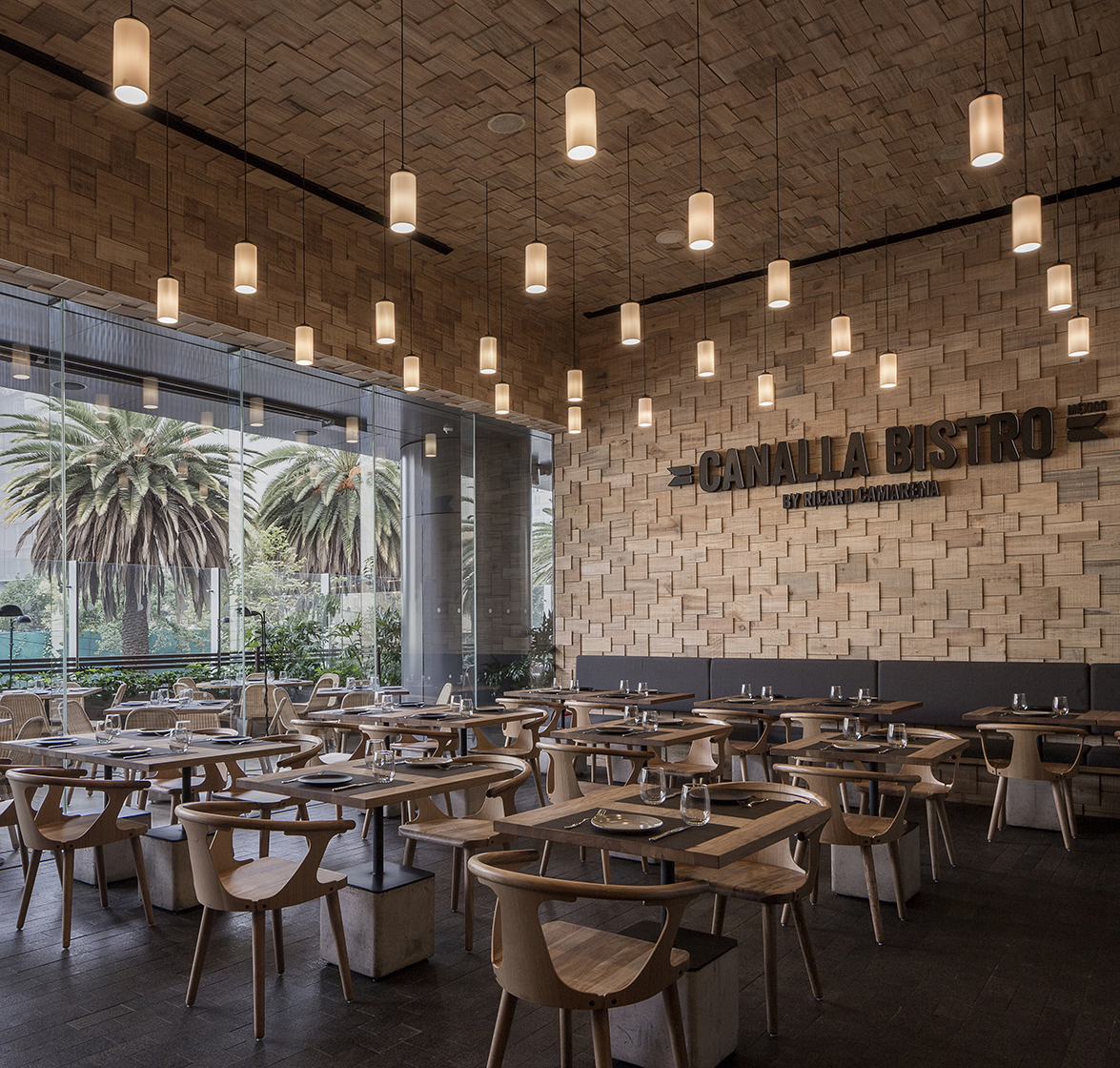 Source: Francesc Rifé Studio
Photos: David Zarzoso
Read more news related Francesc Rifé Studio published at Infurma