Brightly coloured stools and chairs, modern-style teakwood furniture, playful, high-quality swings and sofas that are hardly distinguishable from their indoor counterparts thanks to exciting material innovations. Around 2,000 suppliers will be demonstrating exactly what is in vogue for the balcony and terrace for the 2013/14 season at the garden trade fair spoga+gafa, which is being staged in Cologne from September 8th to 10th.
The green oasis is no longer just a longed-for place of retreat for the older generation: Young adults aged between 18 and 25 want to spend more time in natural surroundings too. Nowadays, many of them are even happy to move far away from the entertainment attractions, so that they can live closer to nature and it is not just forests or parks that are popular. More and more influence is being placed on one's own little green idyll.
According to a current survey by TNS International*, for the German population the balcony is a very important part of their apartments. 78 percent of the people surveyed have either a balcony or a terrace, nearly all of the remaining 22 percent would like to have one. And 32 percent of them use their outdoor space the whole year around. Of course the furnishing also plays an important role.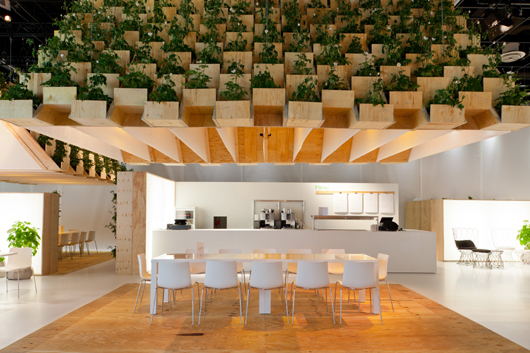 Top trend 2013/14: Colour clash
From the catwalk straight into the garden! What took the fashion world by storm last year, is now also a must for outdoor furnishing: colour clashes. That means loud colours are called for. So, in the coming garden season the manufacturers are presenting their furniture in all colours of the rainbow - in the strongest shades possible. Whether purple, green, blue or yellow, everything that pleases and that livens up one's own green oasis is allowed. And since combinations of these jazzy colours are currently in trend, the sofas, chairs and co. often comes in peppy striped designs. Pastel coloured accessories are becoming increasingly popular too because their pale look forms an excellent contrast to the colourful furniture.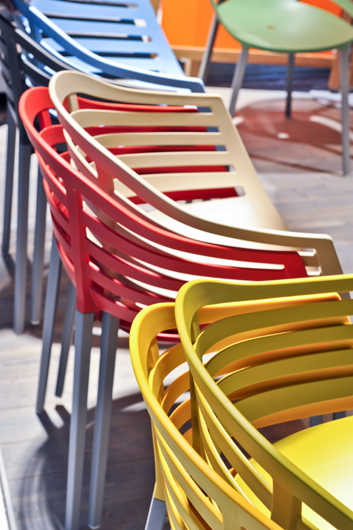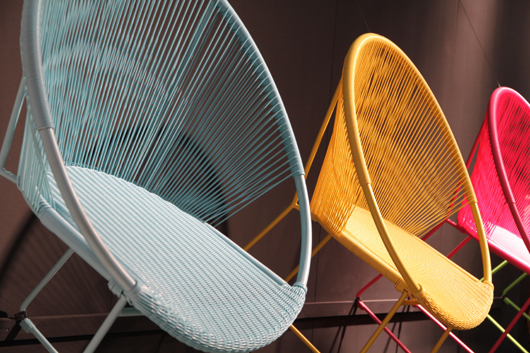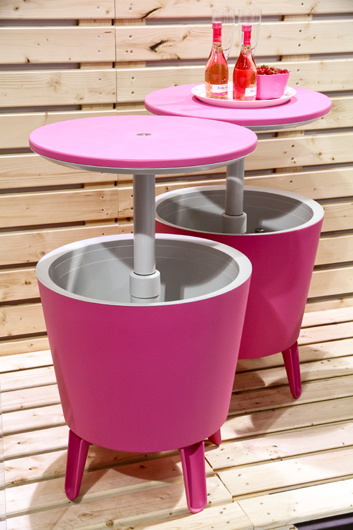 On the advance again: Teak
Because mesh items are losing ground in the premium area, the manufacturers are increasingly turning to other materials. The spectrum ranges from bamboo to cement, through to leather suitable for outdoors. In the course of the trend towards sustainability and vintage products, teak is returning to the scene - not just as recycled options either. In the coming season teak is being given a very modern interpretation, the design language offers exciting, in some cases extravagant looks. In order to underline this style the manufacturers are often combining teak with stainless steel. The combination between the warm wood and the cool steel creates an attractive contrast, which lends the garden or the balcony an elegant ambiance.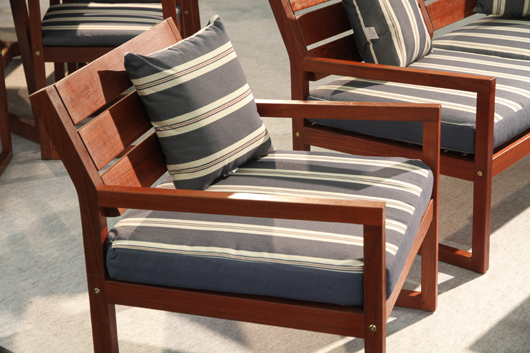 Stylish shapes: Cool casual swings
The more hectic everyday life is, the more the consumers crave cosiness and recreation. This is why one's own outdoor spot is becoming the ultimate relaxing zone. And where can you chill out best? That's right: on a swing. The classic Hollywood swings and hammocks have always been extremely popular, but now there's a range of new versions, which boast very stylish, luxurious designs. The focus lies on the one hand on rocking chairs, which have their own sophisticated homely charm, and on the other hand on swinging seat and lounging options. Equipped with comfortable seat upholstery and cushions, they simply invite you to hang out and relax.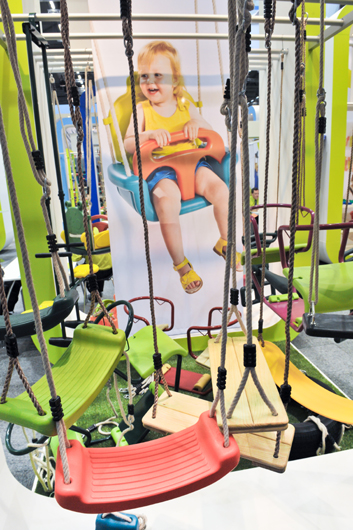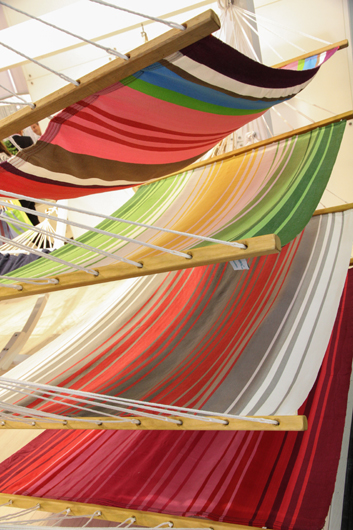 Innovative material with indoor haptics
The trend towards furnishing the terrace or balcony like a second living-room has been dominating the outdoor market for a few years. The spectrum of products ranges right through to weatherproof lamps, carpets and paintings, whereby the manufacturer's attentions focus on the sofa, which in the meantime offers just as much luxury and comfort as the indoor alternatives. The current visual improvements and the development in the haptic qualities of the fabrics are particularly impressive. In the coming season innovative materials will provide tangible comfort. Combined with high-quality cushions and pouffees this creates a genuine living feeling.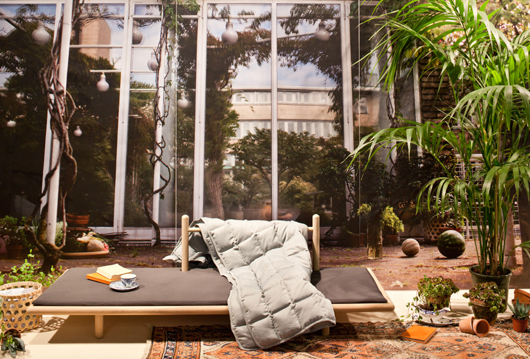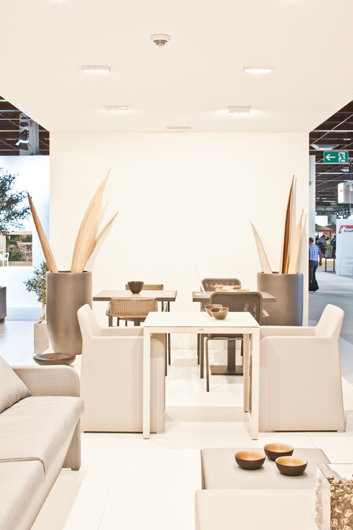 For real master chefs: de luxe barbecues
People who wanted to try their hands as hobby chefs in the midst of their guests, were only able to serve dinner inside the apartment up until now. However, this is all going to change from now on. Thanks to outdoor kitchens the entire cooking process can meanwhile take place outdoors. Practical: Their installation is simple and they don't take up much space. At the same time the kitchens, which are mostly of modular design, offer attractive additional functions - allowing you to cool drinks or conjure up a campfire romantic atmosphere on the terrace.
Nevertheless, those consumers, who prefer classic barbecues, certainly aren't going to get a raw deal as far as product novelties are concerned. Whether stylish or old school, gas or charcoal, portable or on wheels - there's the right model for every BBQ fan together with plenty of attractive accessories. The selection spans from pizza stones, to chicken roasting baskets, through to vegetable pans. A newcomer on the scene is the à la plancha trend. Creative cooking on an enamelled cast-iron grill plate is a Spanish tradition, which is currently attracting more and more fans. A further highlight: Gas grills for the balcony.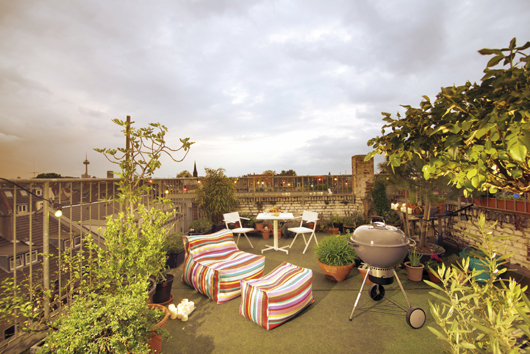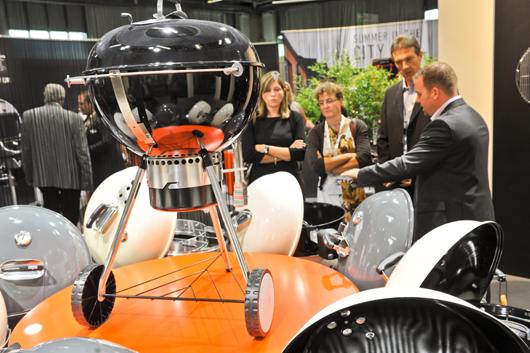 Garden appliances score extra points for comfort
The trend towards robotic mowers and cordless tools in the lawn cutting and garden maintenance sector is ongoing. The offer includes powerful, convenient and user-friendly appliances, which are important aspects for a target group, which is gaining increased significance: the best agers. The manufacturers of gardening tools are also adapting more and more to meet the needs of these customers with the result that ergonomically shaped axes, spades and saws suited to the age of the target group are taking the gardens by storm.
And because not everyone who wants to get out and work in the green has their own outdoor patch, "vertical farming" is becoming more and more popular - especially in big cities. Here the focus is not purely on beautifying the surroundings, it is also about growing food. Hence, this form of farming is in the meantime being operated on a professional basis. And for people, who prefer to keep things on a small-scale and within their own four walls, miniature greenhouses for indoors are certainly recommendable - very practical and absolute eye-catchers.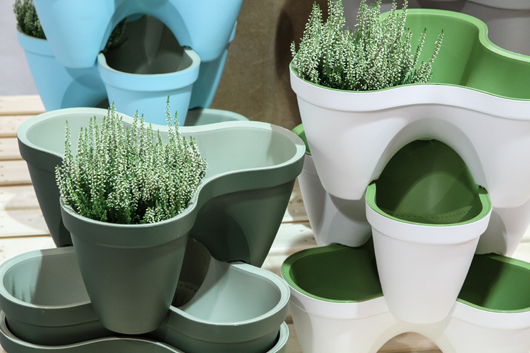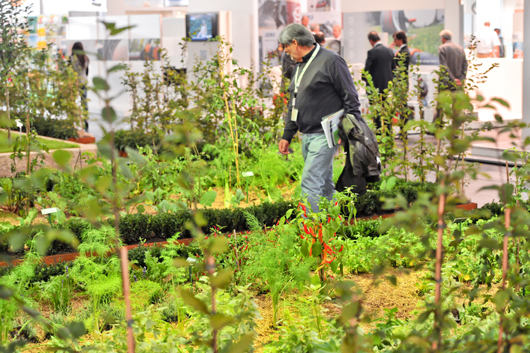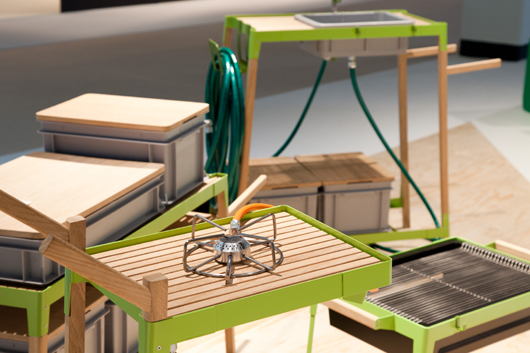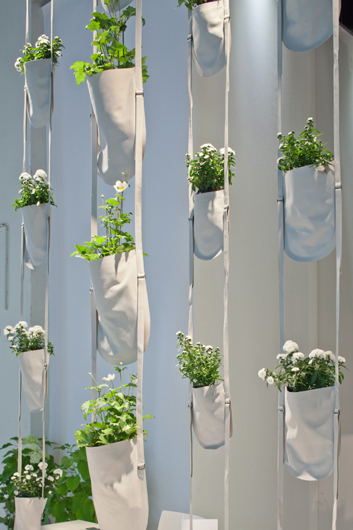 * Survey carried out on behalf of the balcony glazing manufacturer, Lumon
The spoga+gafa 2013 will be open to trade visitors on 8th and 9th September from 9:00 a.m. to 6:00 p.m. and on 10th September from 9:00 a.m. to 5:00 p.m.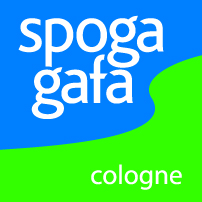 Further information is available at www.spogagafa.com
Source: Spoga+Gafa
Images from Spoga+Gafa 2012