The Spanish lighting company Vibia will be present again at Euroluce show in Milan, held from 9 to 14 April, showing their new collections in an area located in Hall 9, Stand C15-D06. Here's a preview of some of the luminaries to be presented at the Italian design meeting appointment.
title="Más..." />
Match. Design Jordi Vilardell & Meritxell Vidal
The first lighting collection that can be customised virtually
Introducing Vibia's new lighting concept, based on the principle of co-creation.
Much more than a light fixture, MATCH was born from an idea: to fabricate light compositions with a strongly malleable nature, enabling professionals to become involved in the configuration process.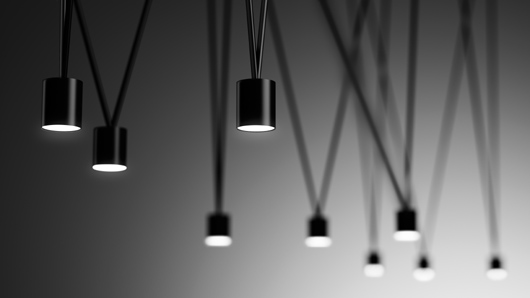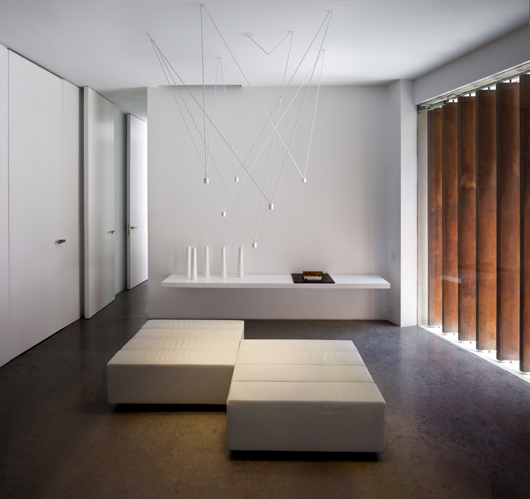 This captivating piece, designed by Jordi Vilardell & Meritxell Vidal for Vibia, represents the evolution of lighting in terms of design, technology and the opportunities of the online world.
On www.vibia.com, interior designers, architects and lighting designers can compose different arrangements of MATCH (2D & 3D simulations) and visualize lighting scenes, making this innovative pendant lamp part of their own design concept.
As much a sculpture as a lighting fixture, MATCH allows professionals to create structures arranged chaotically and adapted to fit into the room and the space available. MATCH is about simple, functional fixtures that transform into a 'customizable chandelier'.
The result is infinite artistic configurations based on thin rods of steel and LED light terminals, forming a light sculpture that illuminates central themes of the decoration.
Choose between matt graphite lacquer & matt white lacquer finishes with aluminum diffuser.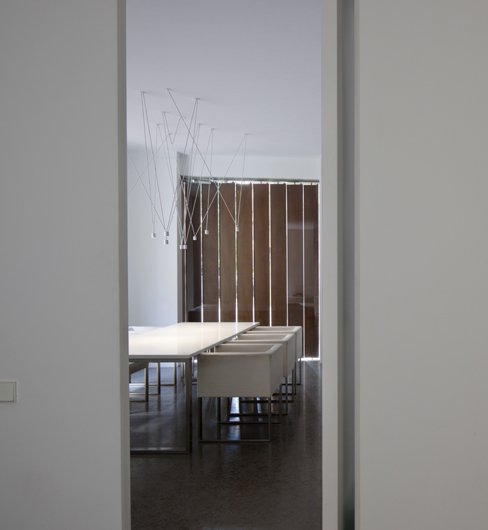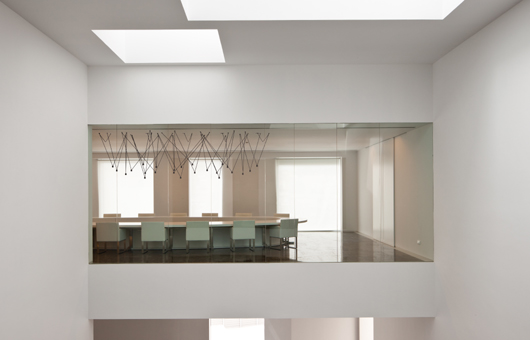 BRISA. Design: Lievore Altherr Molina
A light breeze
A breath of fresh air that blends with the elements by day and pursues the surfaces at night. That's the essence of BRISA, the new Outdoor Collection designed by Lievore Altherr Molina for VIBIA.
Its sleek silhouette seems to be inspired by the wild bell flowers: soft, delicate and discreet, BRISA blends with nature while its light becomes the absolute protagonist.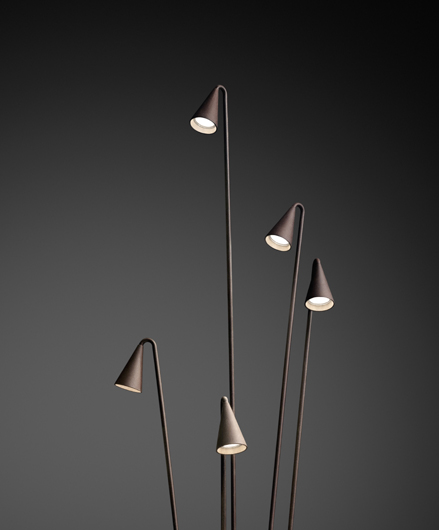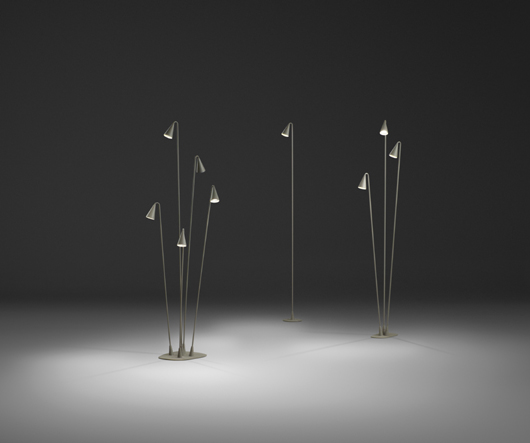 The lamp provides a beam of intense yet warm light, accenting those surfaces that require higher levels of illumination. BRISA uses LED technology which is energy-efficient and low in power consumption (LED 3W 700mA).
The lamp is available en four different models, as built-in and surface fitting and comes in khaki and matt oxide lacquer.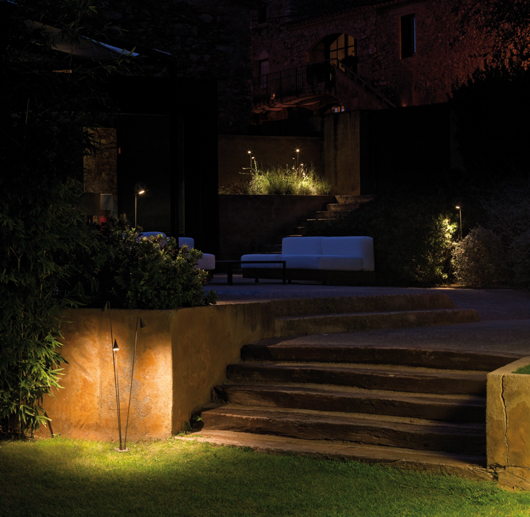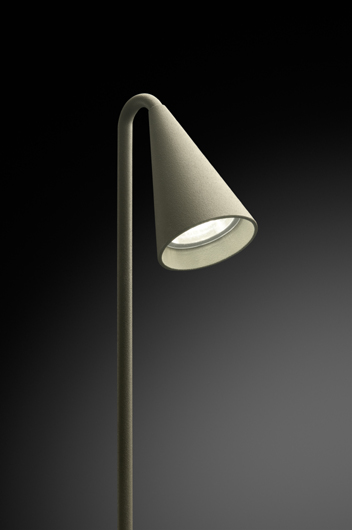 Halo. Design Martín Azúa
Light in essence
This light design floats in the air forming harmonious shapes - lines, circles-, while generating sensations similar to those experienced in nature. The Halo lighting collection, designed by Martín Azúa for Vibia, evokes technology, design, art and life to create a family of pendant lights that is unique for this type.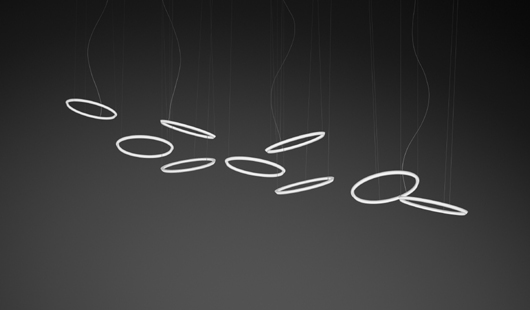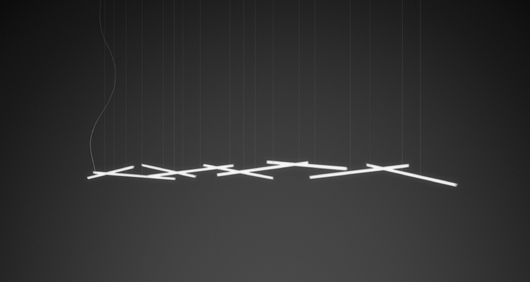 Halo provides an extraordinary lighting effect that can be regulated depending on the mood. The collection enables the creation of ambient light that illuminates the space, becoming a decorative component that is both simple and striking.
Equipped with LED strips and a PPMMA diffusor, the lighting produces a subtle light that mixes naturally with the atmosphere both in its circular and linear forms.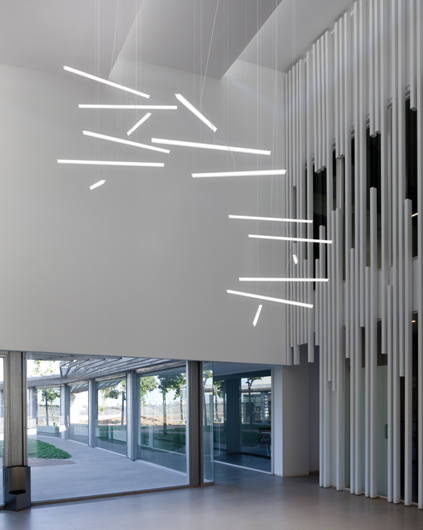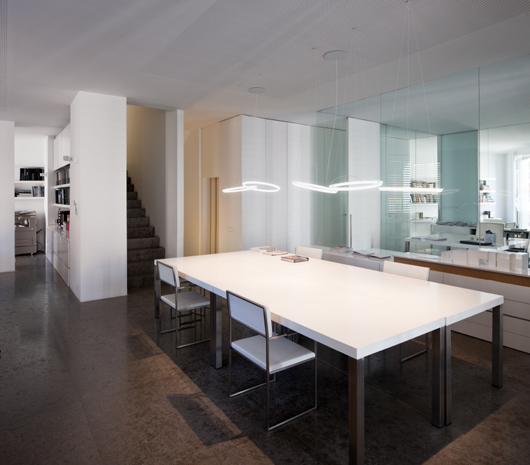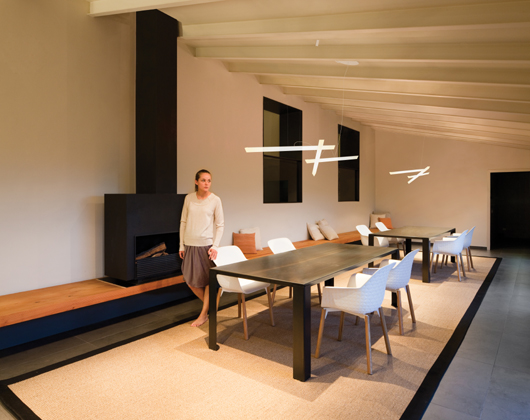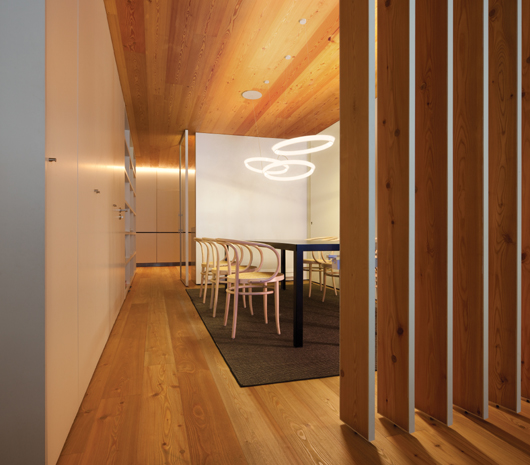 Its translucent material line projects light, acting as a shade to avoid glare. This enables the lighting to be placed in any space and at any height.
As part of the CREA Collection Series available at www.vibia.com, Halo enables interior designers and architects to build multiple combinations to incorporate it into their project design.
With Halo by Vibia, lighting becomes an integral part of architecture.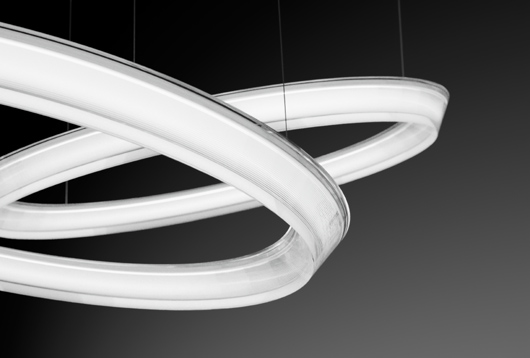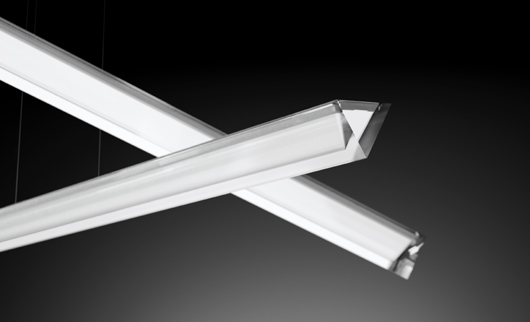 SKAN. Design: Lievore Altherr Molina
The charm of minimal volume and optimal lighting
Minimal volume and maximum lighting functionality with a touch of contemporary design have been key to the success of the SKAN collection.
Designed by Lievore Altherr Molina for VIBIA, SKAN represents a return to what is essential: pure, delicate lines in which the light is the fundamental element while the volume is reduced to a minimum and the shape is almost invisible.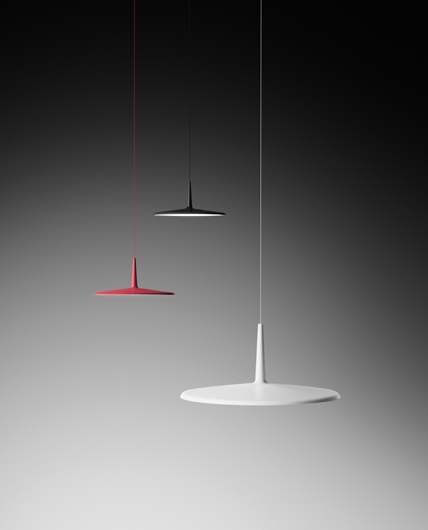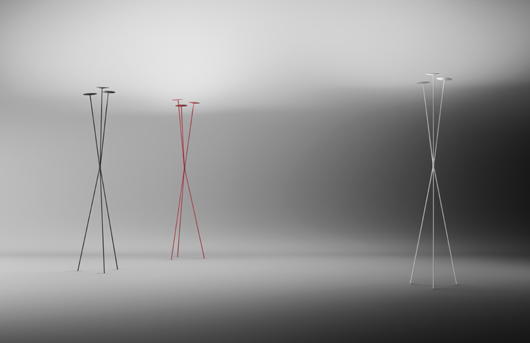 The result: three unique models for different applications. With a design that seems to be inspired by the flight of birds, the reading version incorporates a flexible articulation and optical sensor in the head to provide light from different angles with a LED source. This enables the user to regulate the intensity of the light efficiently.
In its floor version, which has three perfectly balanced points for the diffusion of light, SKAN also incorporates LED technology that brings energy efficiency and high lighting performance to create an indirect light effect that is warm and comfortable.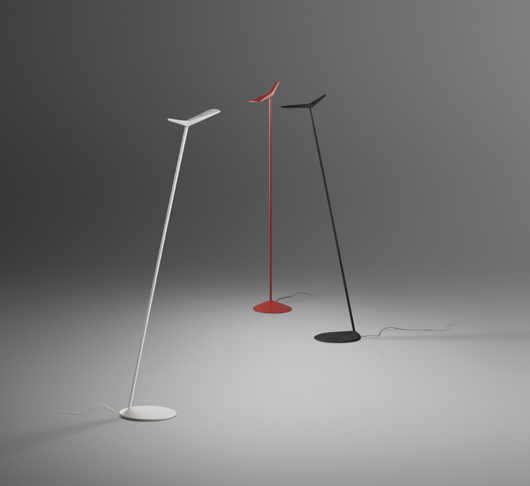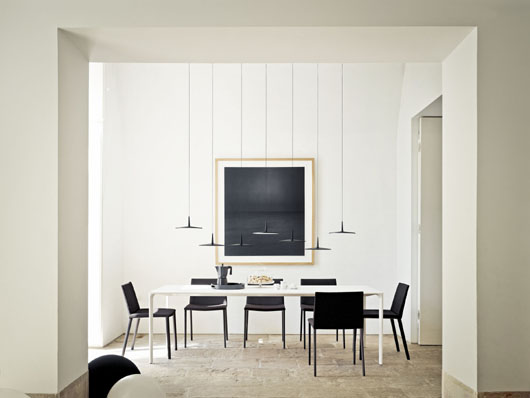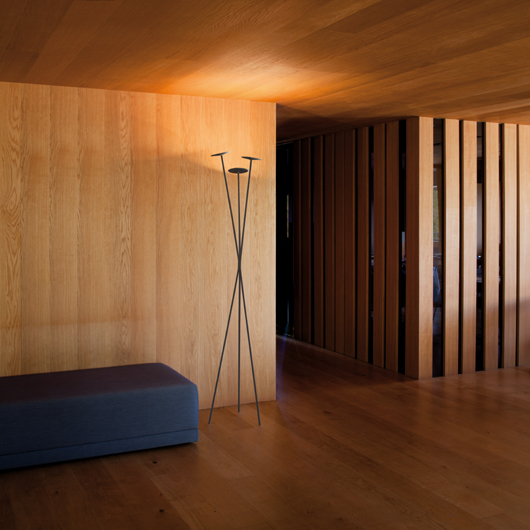 The pendent lighting combines the elaborate simplicity of a classic.
It reinterprets the traditional concept of shade and bulb, making the most of new LED lighting technology to create lighting in its minimal expression. It is available with a diameter of 30 and 60 cm (with an electronic regulator), built-in or surface-based fitting.
From a colorful red look, to grey & white basics, SKAN blends perfectly into a modern interior design decoration, both for residential and commercial use, while projecting its own spirit.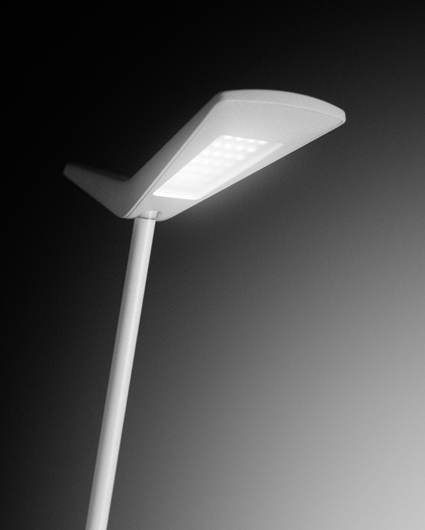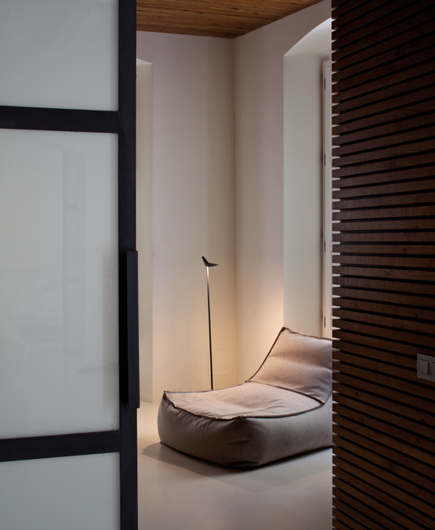 Source: Vibia
Read more news related Vibia published at Infurma
Visit the Vibia website