Renowned company Flos presents its new outdoor lighting collections 2021, starring in the collection Pointbreak by Piero Lissoni and In Vitro Unplugged by Philippe Starck.
Pointbreak by Piero Lissoni, 2021
«All these lamps share what I think is a very important characteristic: the way they handle and move light across surfaces is extremely special and delicate. The presence of the light is almost imperceptible. They are objects that create light, a little like a candle. When you light a candle, it has a certain sensual effect on the surrounding environment. These lamps fulfil the same role».Piero Lissoni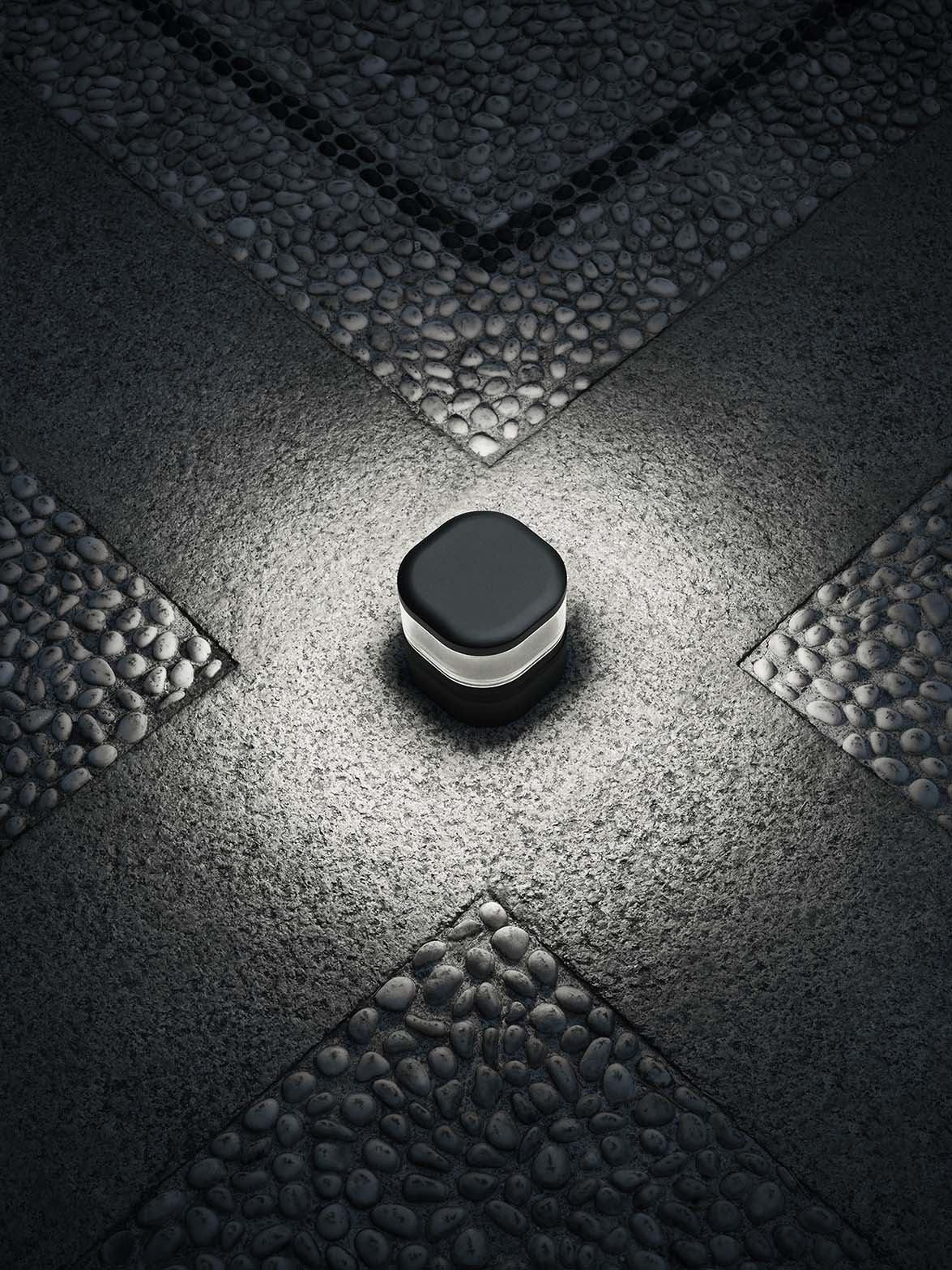 An outdoor light conceived as a technological candle: an intimate, sensual and comforting presence, which iluminates discreely where it is needed, without imposing itself. Pointbreak is the collection of professional outdoor lights designed by Piero Lissoni for Flos.
Ideal for gardens, squares, parks, point break is perfectly suited for residential or public spaces that require illumination for paths, walls or facades: in compliance with anti-lighting pollution regulations, without however giving up on the right light intensity. A family with a strong technology backbone and an essential but sophisticated design, originated from the first super-circle shape.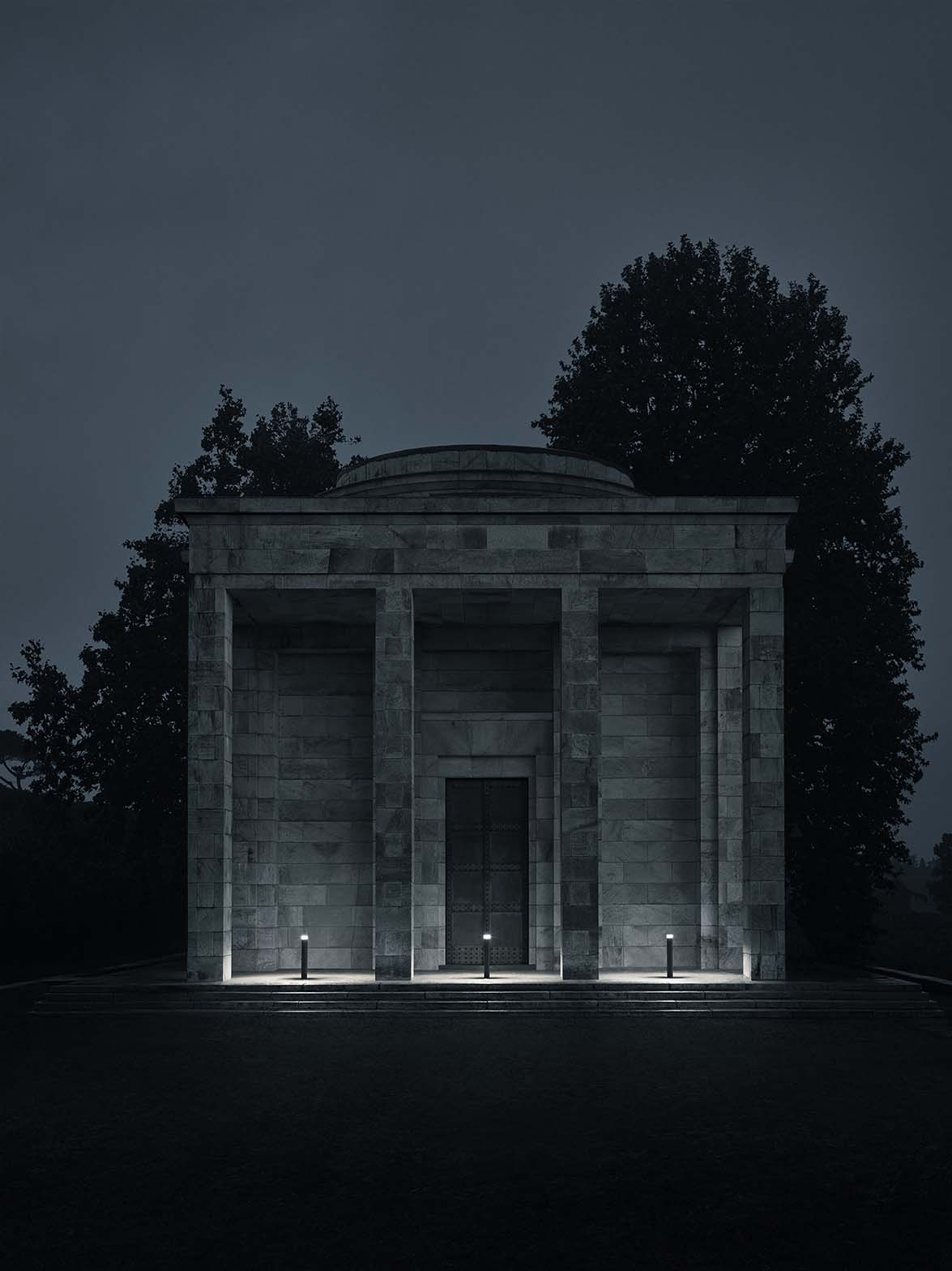 The intimate, discreet light that serves its purpose where it's required while respecting the environment
With its great variety of models, available in different diameters and heights the light that point break gives out is soft and delicate, imperceptible. It was designed to accompany the walkers through paths, driveways and facades with its sensual company, rather than to interfere with the environment. Elegant and robust, the collection combines the refined aesthetics of the super-circle, a figure halfway between square and circle, with a light emission of 360º. Compliance with light pollution regulations does not prevent PointBreak from excellent performance. The controlled flow, in fact, does not disturb the ecosystem nor alters the natural rhythms of flora and fauna, unlike most of the current outdoor products, making these lamps perfect to be inserted even in a natural context.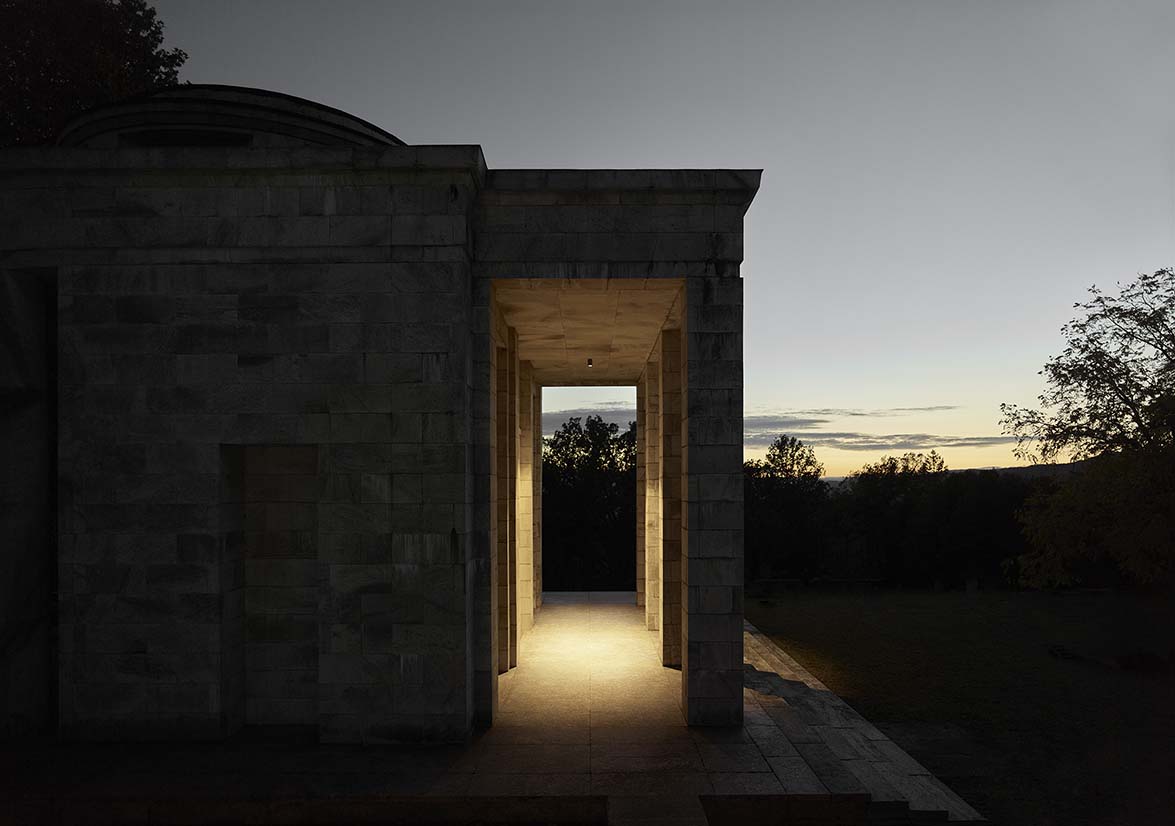 A family for a variety of contexts
The collection consists of four types of lights, available in turn in different diameters, heights and finishes.
Pointbreak Bollard, in 2 diameter and 3 heights, with180º light emission optics but with the same aesthetic line. The optical unit, with its exclusive patented design, guarantees impeccable light uniformity, combined with unprecedented visual comfort that eliminates all forms of direct glare.
PointBreak Balisage, low post for paths and surfaces , in 2 versions and 4 heights. Its light plays on the grazing and directs the glance along the path, turning into an iconic and distinctive element of the walkway and entering into dialogue with architecture to reveal its materials and surfaces. This model illuminates the downward paths without dispersion of light into environment.
PointBreak Celing, for accent lighting from the ceiling. Available in 2 different diameters, it covers the walking surfaces in a homogeneous way with an expenditure of very few Watts. It's Extremely Compact shape, very easy to install, allows you to manage the most complex spaces with reduced energy consumption and a wide choice of light distributions that are ideal for any lighting scene.
PointBreak Wall, the wall version, draws light on the facades. In 2 different diameters, with single or double emission and 3 different optics (narrow, medium or wide beam), it is characterized by a very backward optic with a matt black internal reflector, for maximum anti glare visual comfort. Here too, the total absence of edges, as in all the light of the family, connects the lamp with the architecture. At night , the body of the luminaire remains totally hidden, like the fully shielded light source, thanks to the standard full cut-off.
Finishes
To complete the variety of types, a great wealth of finishes: white, gray, forest green, deep brown, black and anthracite.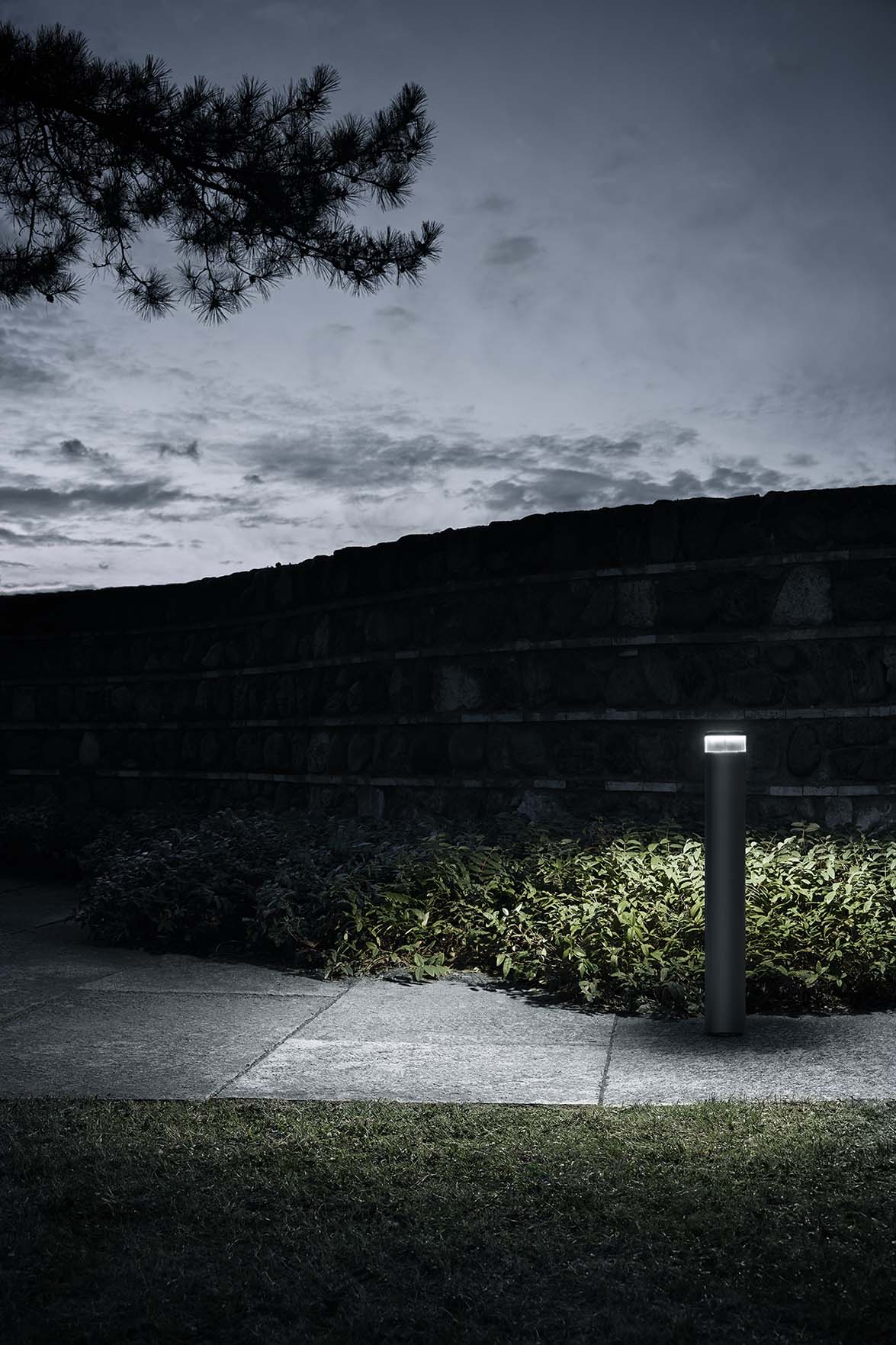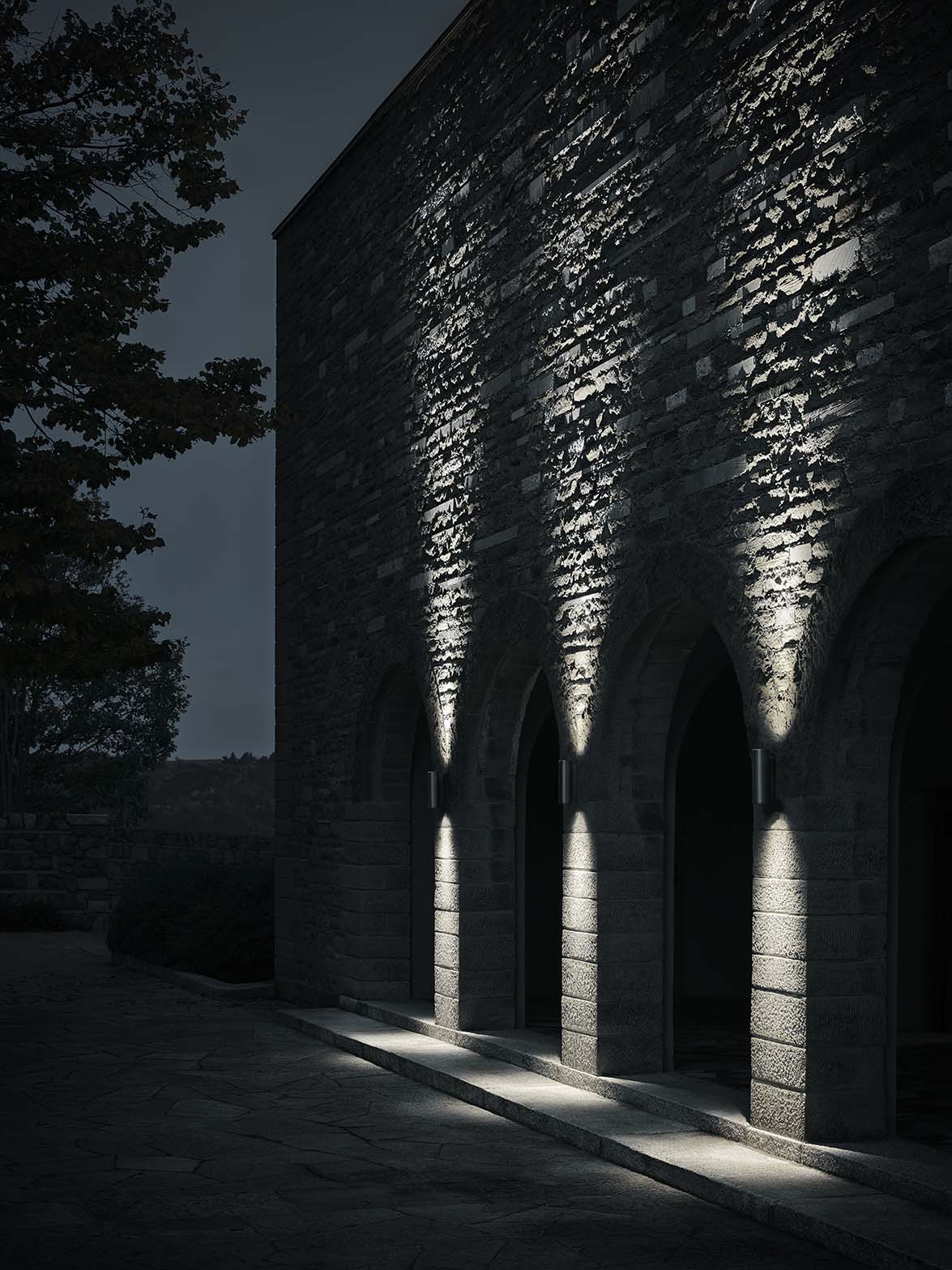 In Vitro Unplugged by Philippe Starck
"There is paradox, a mystery in In Vitro Unplugged, something magical. It is empty inside and yet light - one of the most powerful sources of energy - is born from this nothingness. It is the ultimate timeless combination of discreet elegance with very high-technology.» Ph.S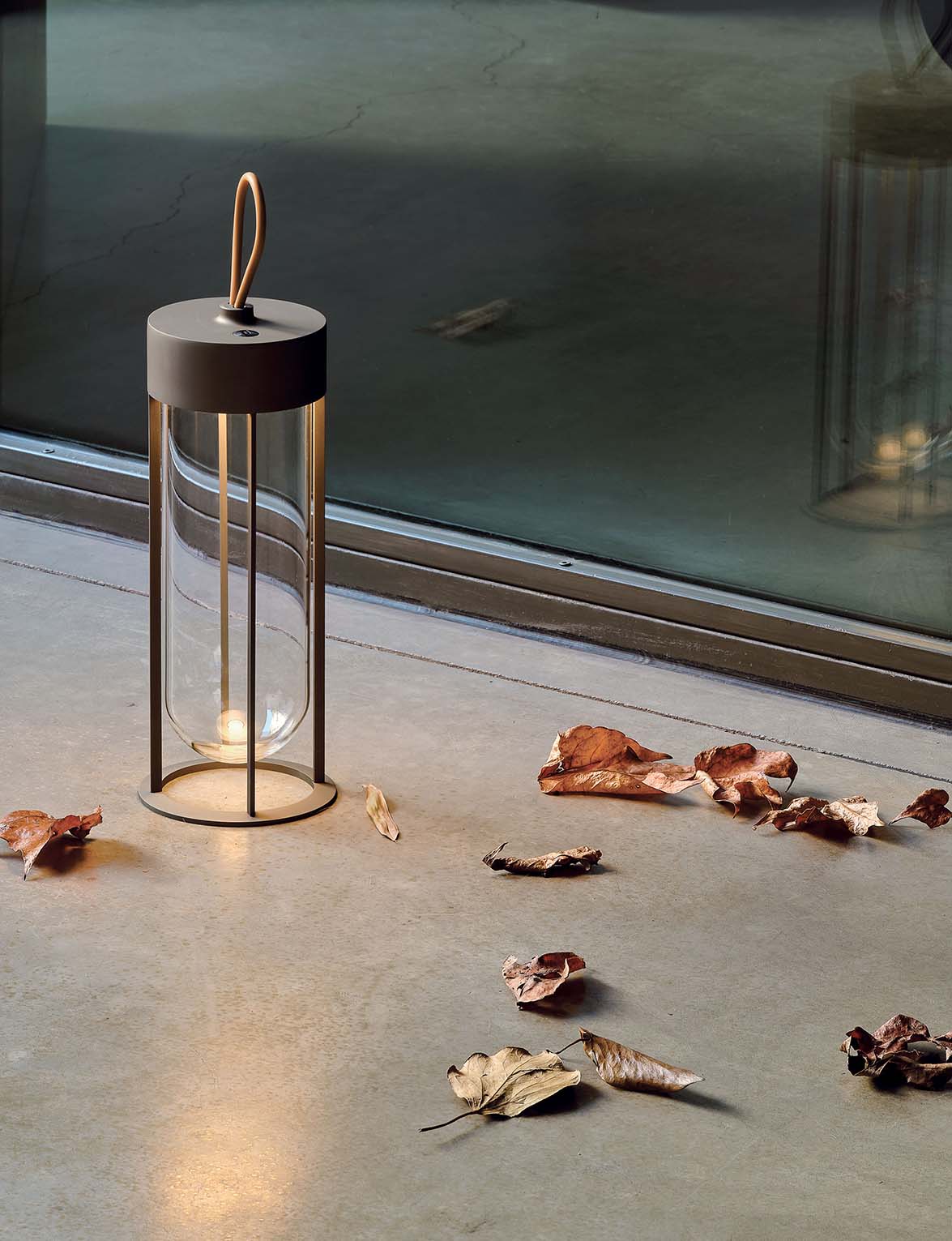 In vitro Unplugged is the latest addition to the sophisticated In Vitro external lighting family created by Philippe Starck for Flos Outdoor. It is an enchanting glass lantern, rechargeable and portable, equipped with a handy soft-touch silicone handle in orange to facilitate movement. While designed for external use, it is also ideal for indoor environments.
The design concept
In Vitro Unplugged takes the classic concept of the lantern and transforms it into a modern hightech product. Hidden inside the head is a light disc- an extremely flat and circular LED Source- whose light is captured and diffused by an empty capsule made from waterproof borosilicate glass to create a magical volume of light.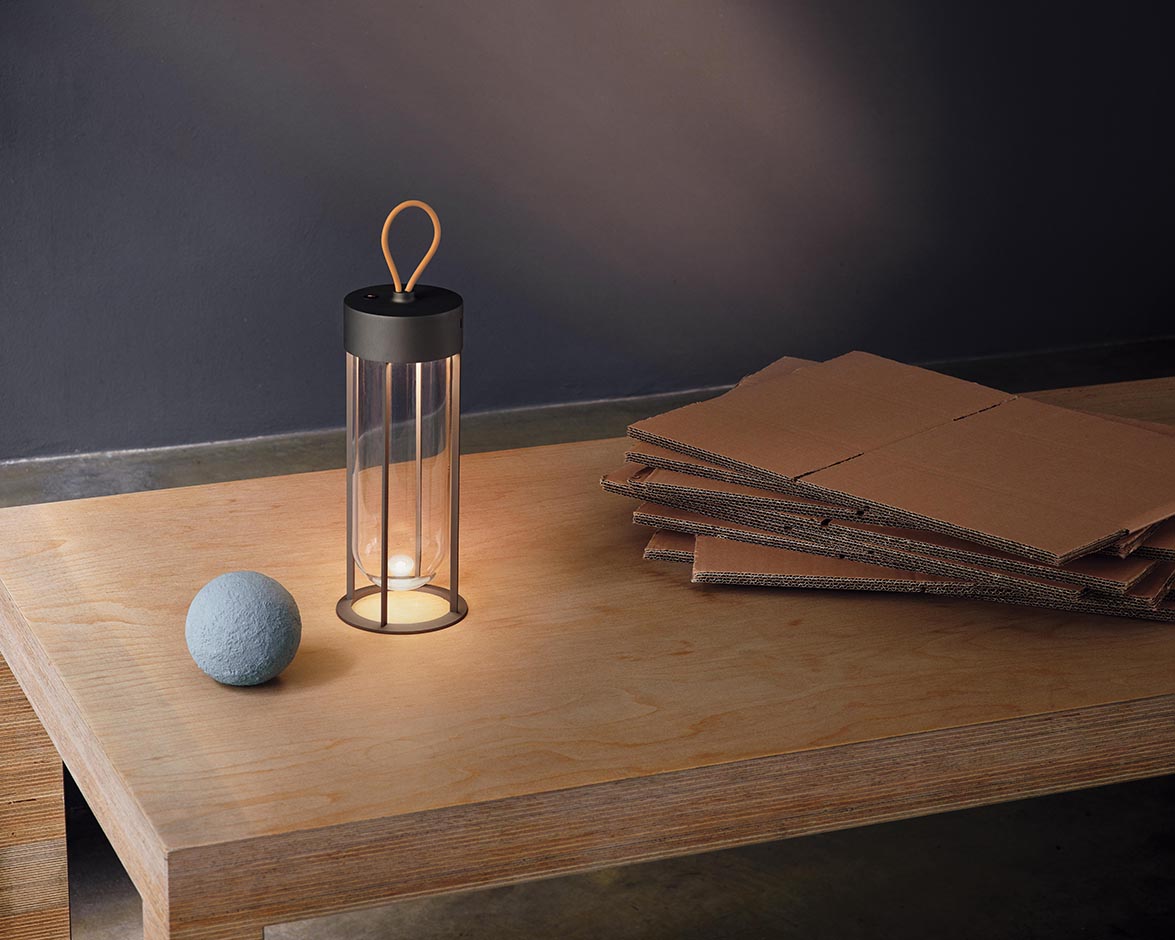 For residential and contract spaces that value both the poetry of light and durability over time
Its timeless beauty and resistance to external agents make In Vitro Unplugged the ideal solution for both residential projects and other contract sectors, especially hospitality.
The Lamp features qualities that are rarely found in rechargeable outdoor products: a highly waterproof structure, discreet elegance and a soft and even light that is both extremely decorative and highly technologically advanced. It maintains the timeless poetic feel of a mysterious and magical object yet boasts high-tech characteristics.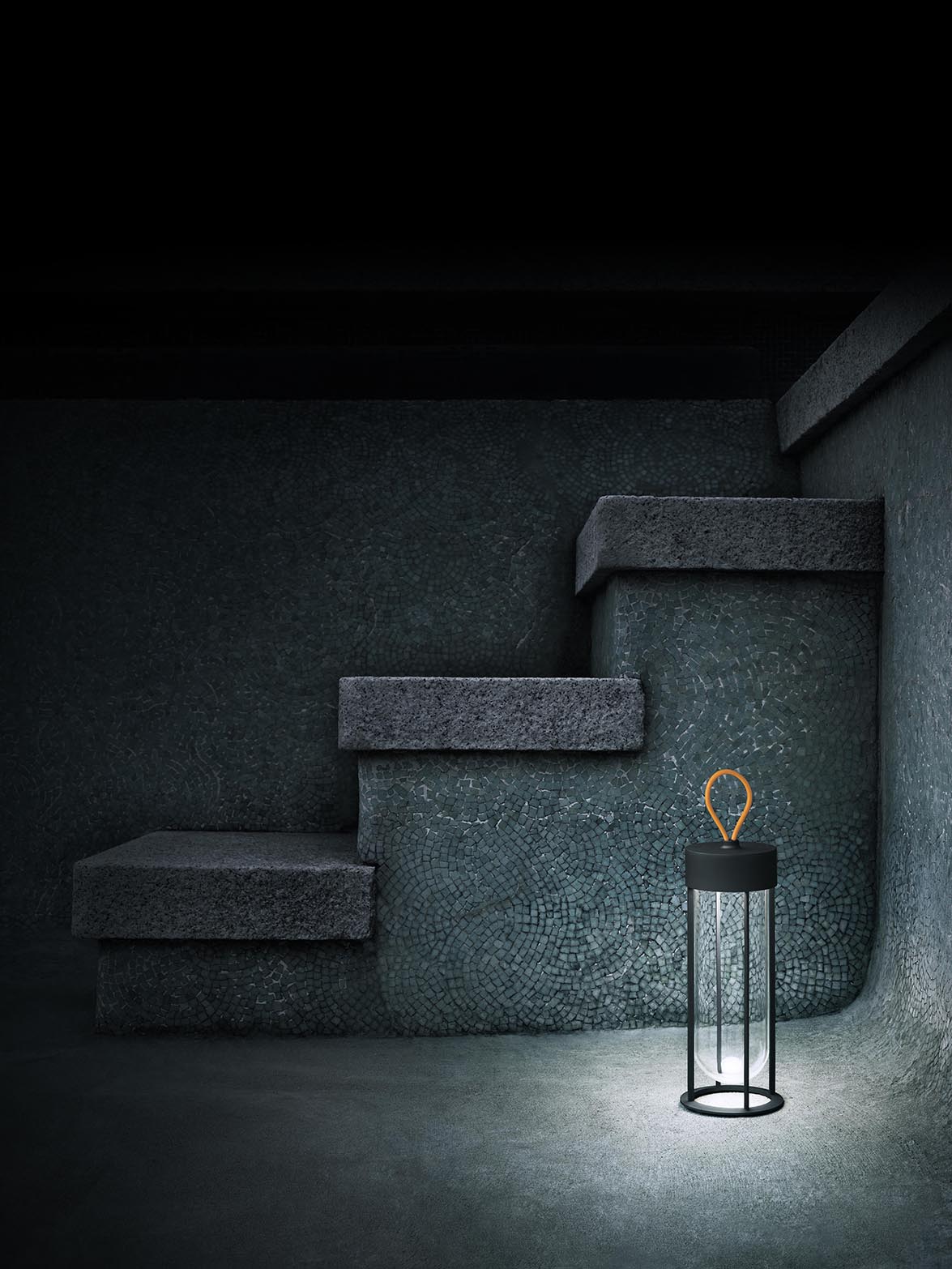 Technical features
The body of the lamp is made of die-cast and extruded aluminium which has been powder coated and treated with high tech processes to provide maximum protection from atmospheric agents.
In Vitro Unplugged features an optical touch sensor that acts as the ON/OFF switch and regulates the brightness between three levels of intensity: 100 % -50%- 3%. The lamp is charged using the provided 120- cm micro USB-C cable and lasts up to 6 hours at maximum brightness.
Elegant Finishes
In Vitro Unplugged is available in a selection of unusual, elegant finishes: black, white, anthracite, deep brown, forest green, pale green and terracotta.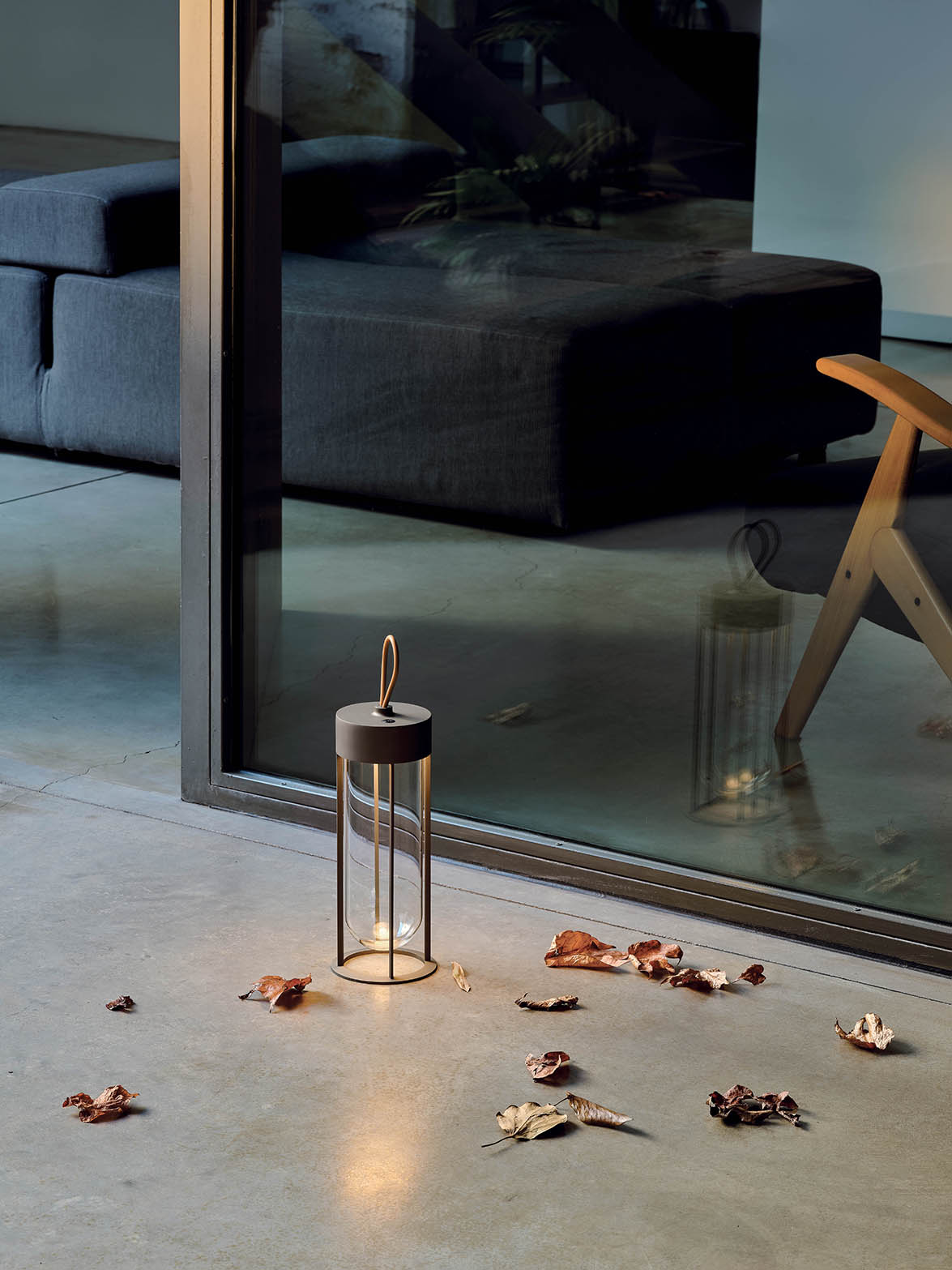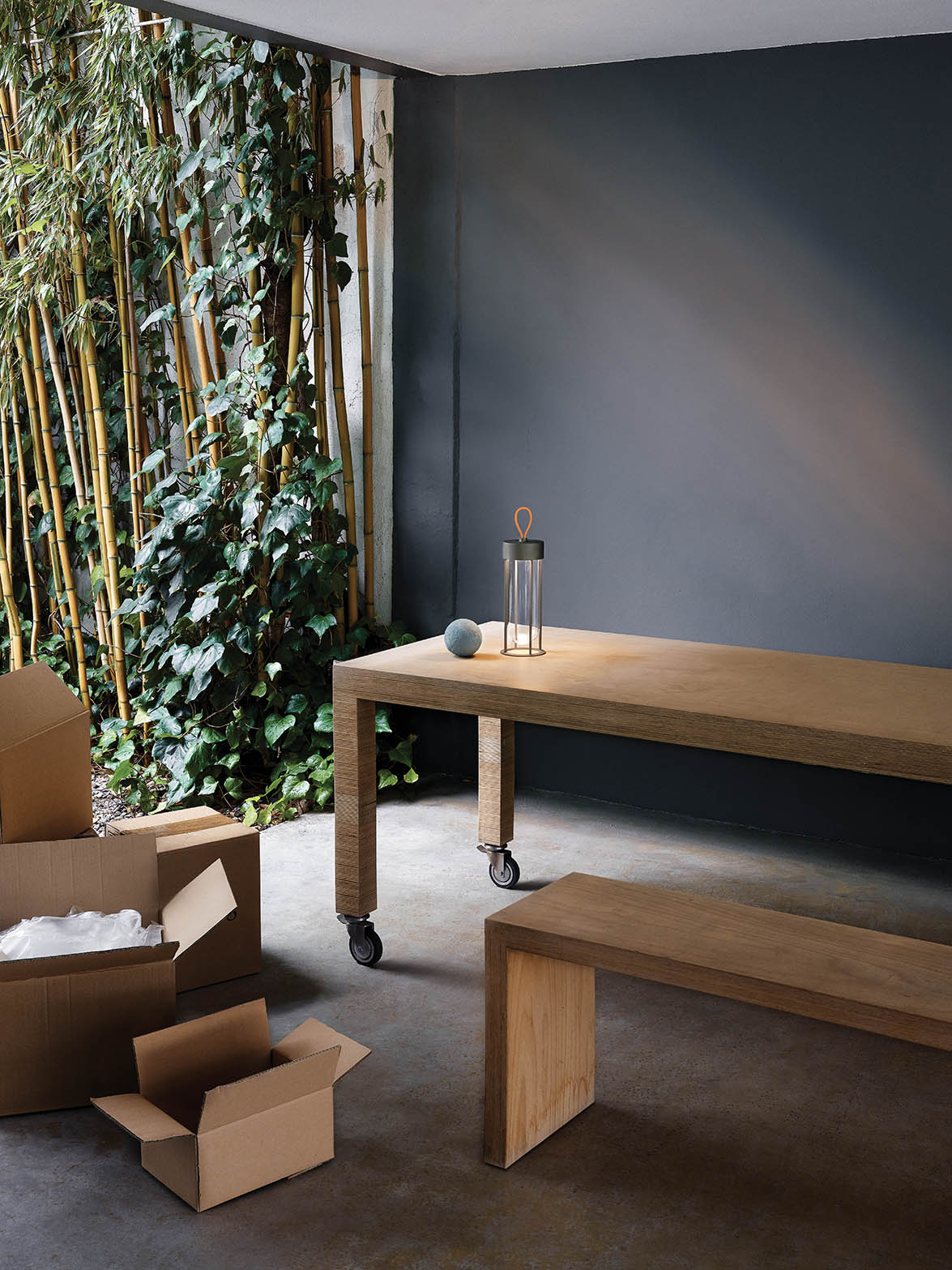 Source: Flos
Photography: ©Tommaso Sartori
Visit the Flos website
Read more news related Piero Lissoni published at Infurma
Read more news related Philippe Starck published at Infurma