Contest recognises innovative designs from professional kitchen planners
AEG are delighted to announce Klaudia Seweryn from Fajno Chałupa Studio Projektowe, Poland as the first place prize winner of the 2019 AEG kitchen designers contest. 157 entries from designers in eight countries across Europe submitted designs that provide a great kitchen experience for entertainers and guests. The theme, 'sharpen your senses' acknowledges the symbiotic relationship between form and functionality.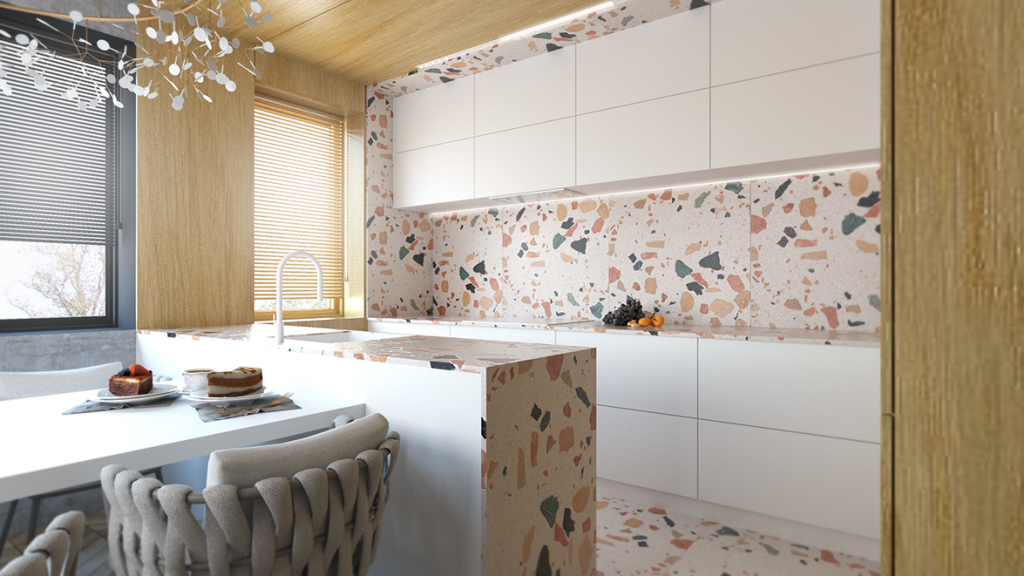 "The striking, bold use of terrazzo and wood in Klaudia's 'Lastrico Lover' kitchen really made the jury smile" says Thomas Gardner, Senior Design Manager, Electrolux. "Whilst there is great attention to detail, there is a playfulness to it. It really ooze's love, joy and passion. This intriguing kitchen is one that that we really wanted to visit!. The choice of materials and the colour choice of AEG appliances come together with creative panache and really challenged the jury to think about what an AEG kitchen looks like."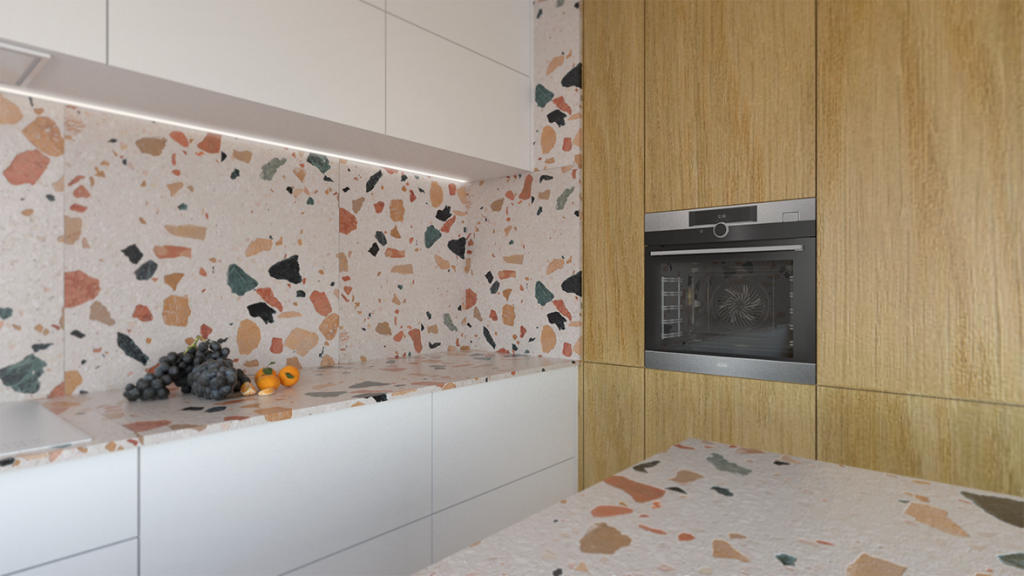 Second place was awarded to a submission from the Czech Republic. Martin Strnad's kitchen offers versatility. People can work together or independently to prepare food, wash, cook and socialise. A concealable rear panel is home to storage and AEG cooking and cooling appliances. A dedicated media centre for smart tablet and projector use provides support when planning, preparing and cooking as well as when entertaining.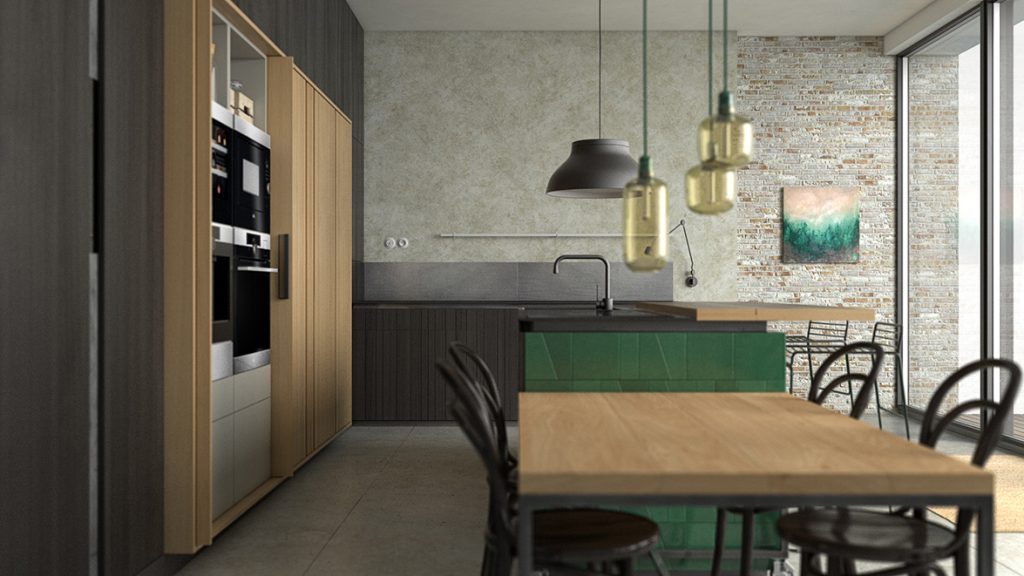 "The unusual mix of materials, colour, style and textures creates a positive friction" say's Sofia Andreasson, Trend Analysis, Electrolux Group Design. "The more one looks, the more one see's surprising details. The wood is enhanced with distinct patterns - from the parquetted green work top, to the perforated back wall. This provocative space would be great for entertaining"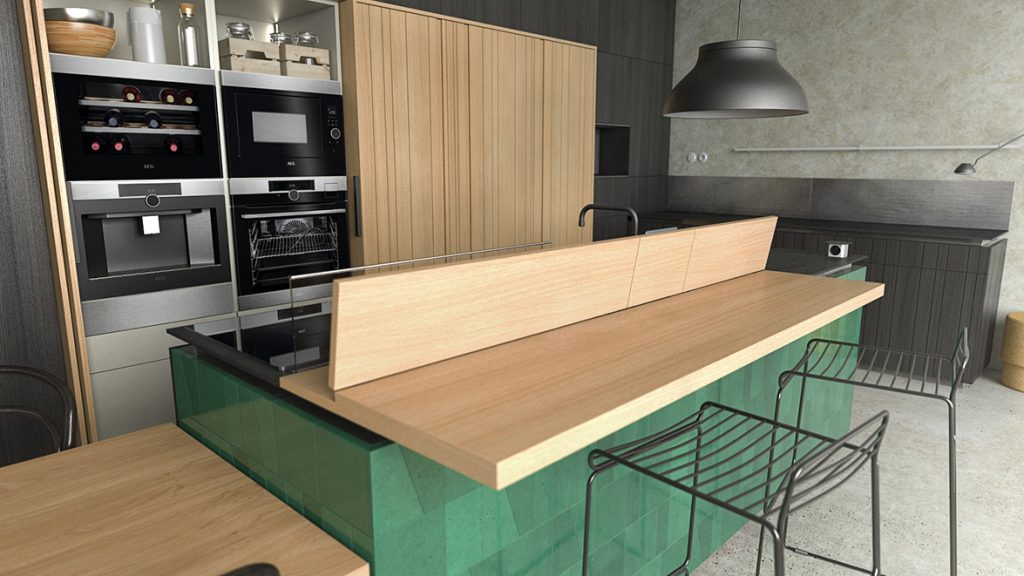 Third place was awarded to a design from Remy Blom, Netherlands. "This is a kitchen with great visual balance." says Gardner. "The colours are warm and inviting, the staging provides a perfect interchange between preparation, cooking and socialising. The AEG black line appliances fit perfectly within the oak cabinets. I would like to print a picture of this kitchen and hang it in my home!"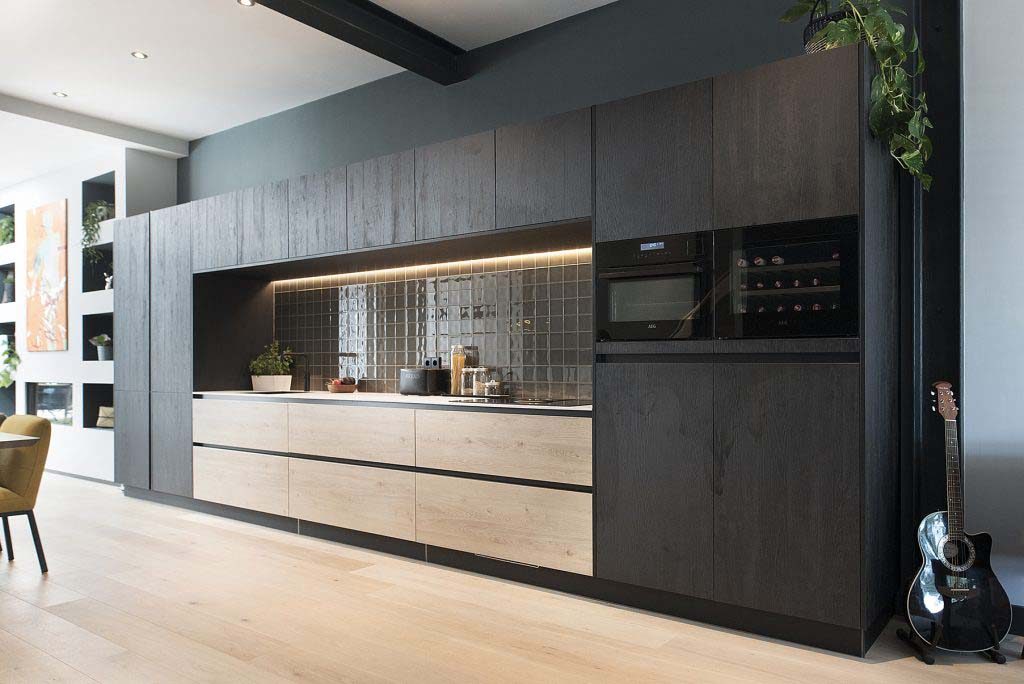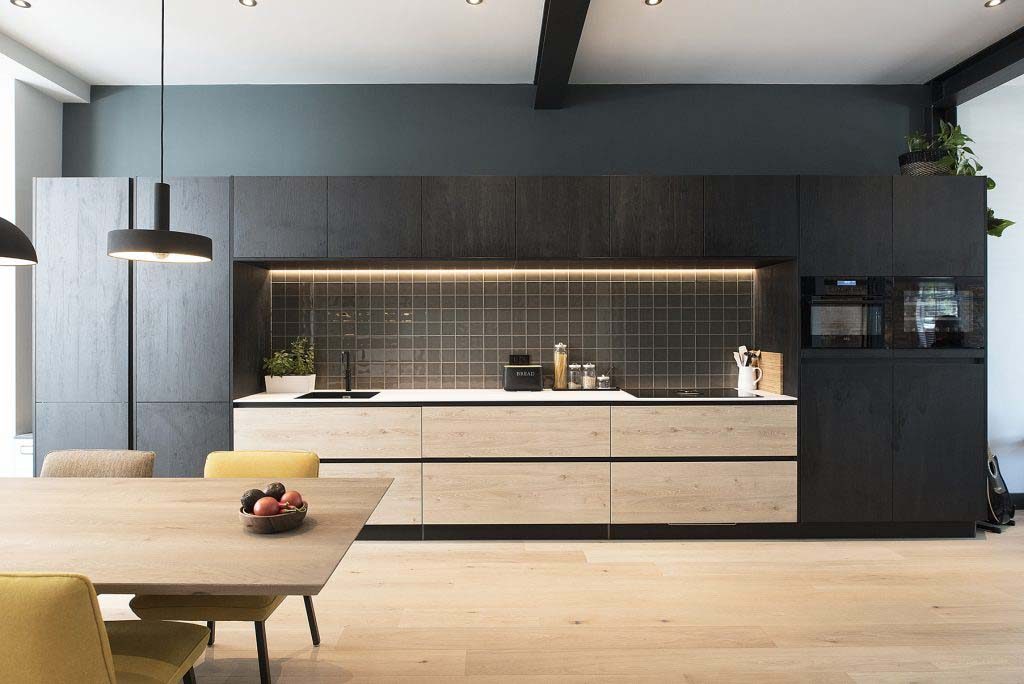 A key observation from the 2019 contest is the continuing evolution of the kitchen from traditional utilitarian room to a multifunctional space. "Progressive kitchens are not only moving away from traditional blocks of colour but also integrating technological and sustainable thinking to support and delight the user." say's Andreasson. "The top three winners represent this development by answering the brief through unusual and stimulating use of materials, colour and texture."
Source: Electrolux
Read more news related Electrolux published at Infurma