Taglia&Cuoci, the outdoor kitchen designed by Architect Aldo Peressa for Artena Design by Grassi Pietre
Style and functionality are intertwined in the design of Taglia & Cuoci, the outdoor designed island kitchen which Artena Design by Grassi Pietre has conceived to meet the needs of cooking and receive outdoor guests in the name of conviviality.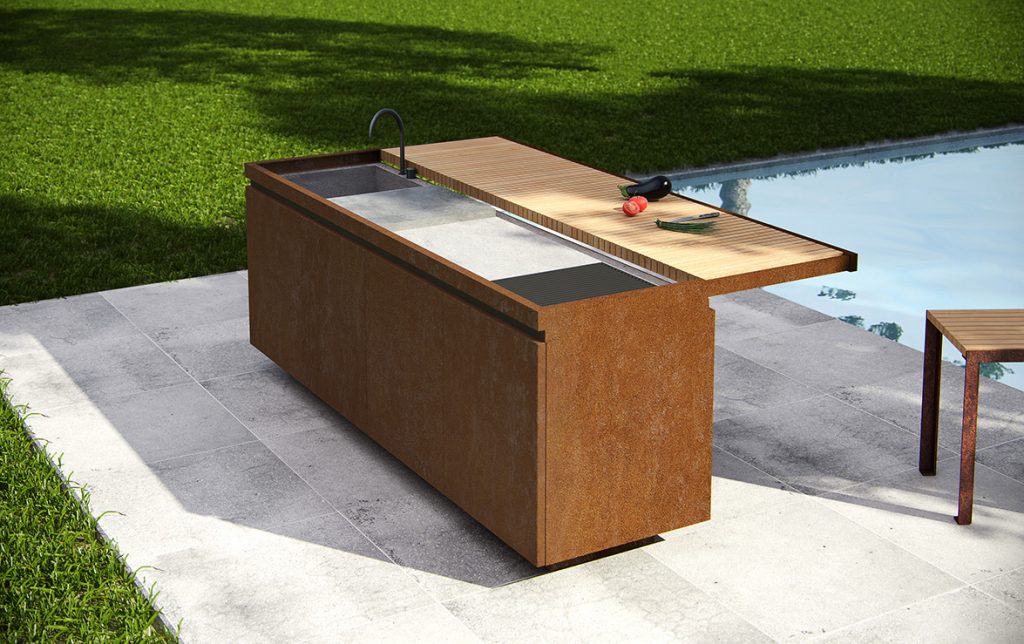 Designed by Aldo Peressa, Taglia & Cuoci is intelligent in the spaces and practical in use. In this outdoor kitchen the worktop, sink and griddle / brazier-barbecue are made in fine Pietra di Vicenza from Grassi Pietre quarries, while the structure is made of tubular steel covered in oxidized Corten steel sheet.
Functionality and practicality are ensured by four lockable pantry compartments with a door and a telescopic sliding closing system in wooden strips; the latter, when opened, takes on the function of a snack-top, while closed it acts as a lid to protect the kitchen when it is not being used.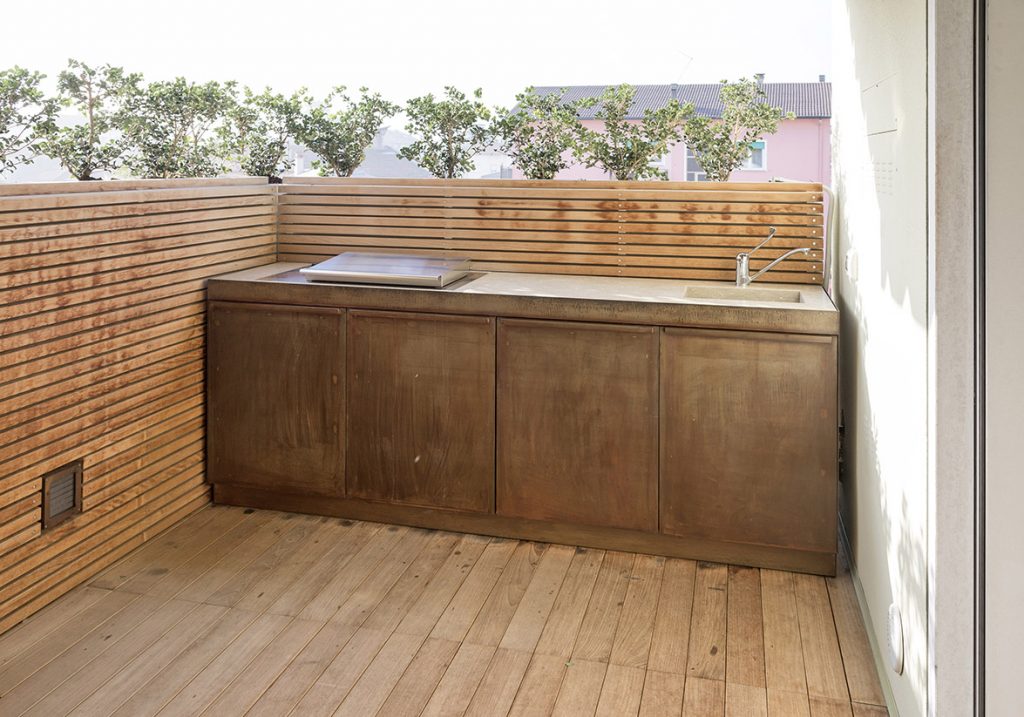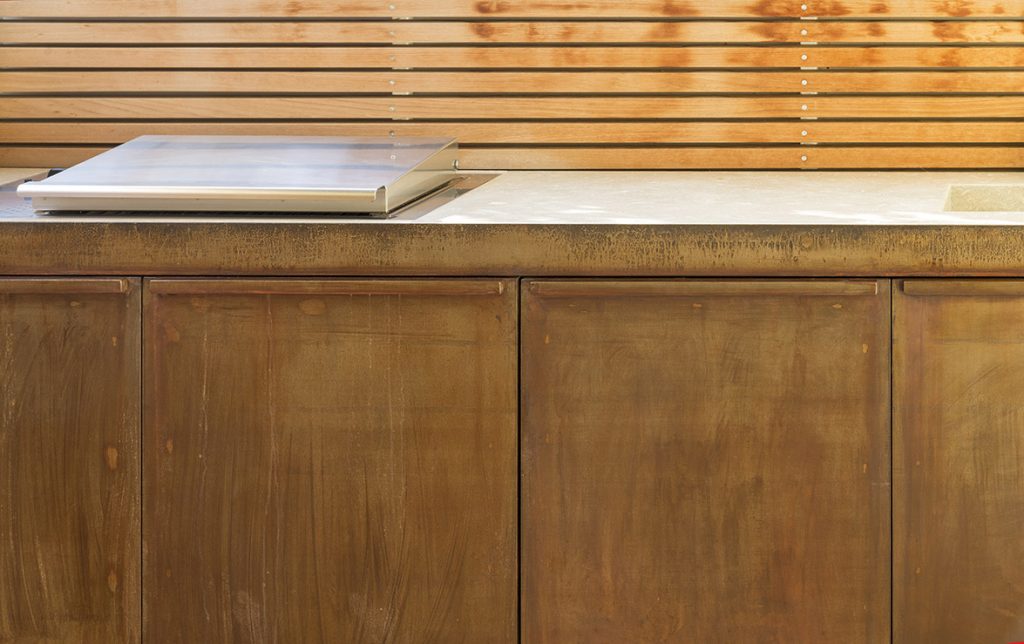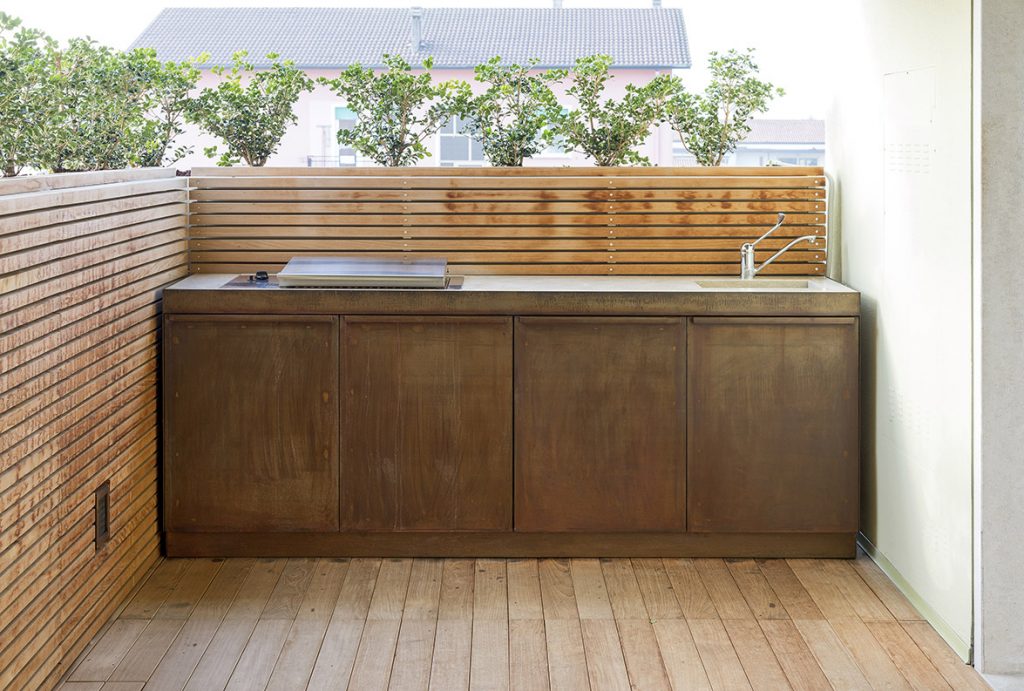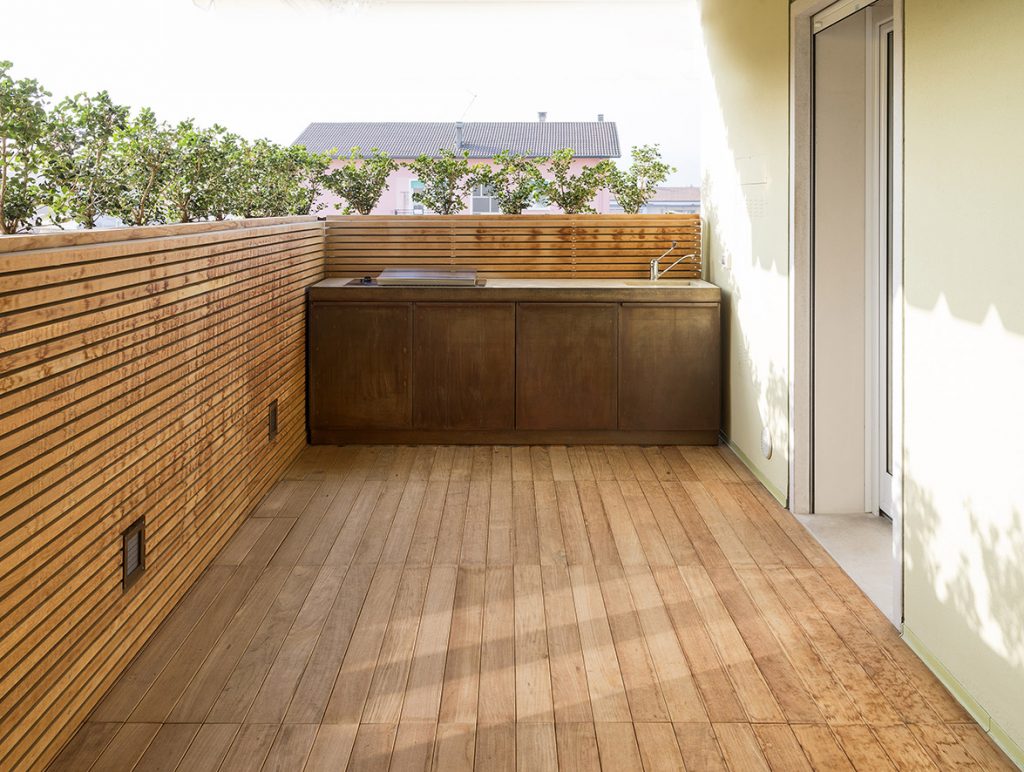 Source: Artena Design by Grassi Pietre