The design of the stand, with Canyon, Delice and Lavik collections as the main protagonists, reflects the most representative values of the company: ceramic tradition, avant-garde and enthusiasm for the future

Cevisama is a reference event for the international ceramic sector, which, in this edition, expects to exceed 90,000 visitors. A sectorial event that is gaining in magnitude and prestige and which Gayafores has attended since its origins, evolving in parallel.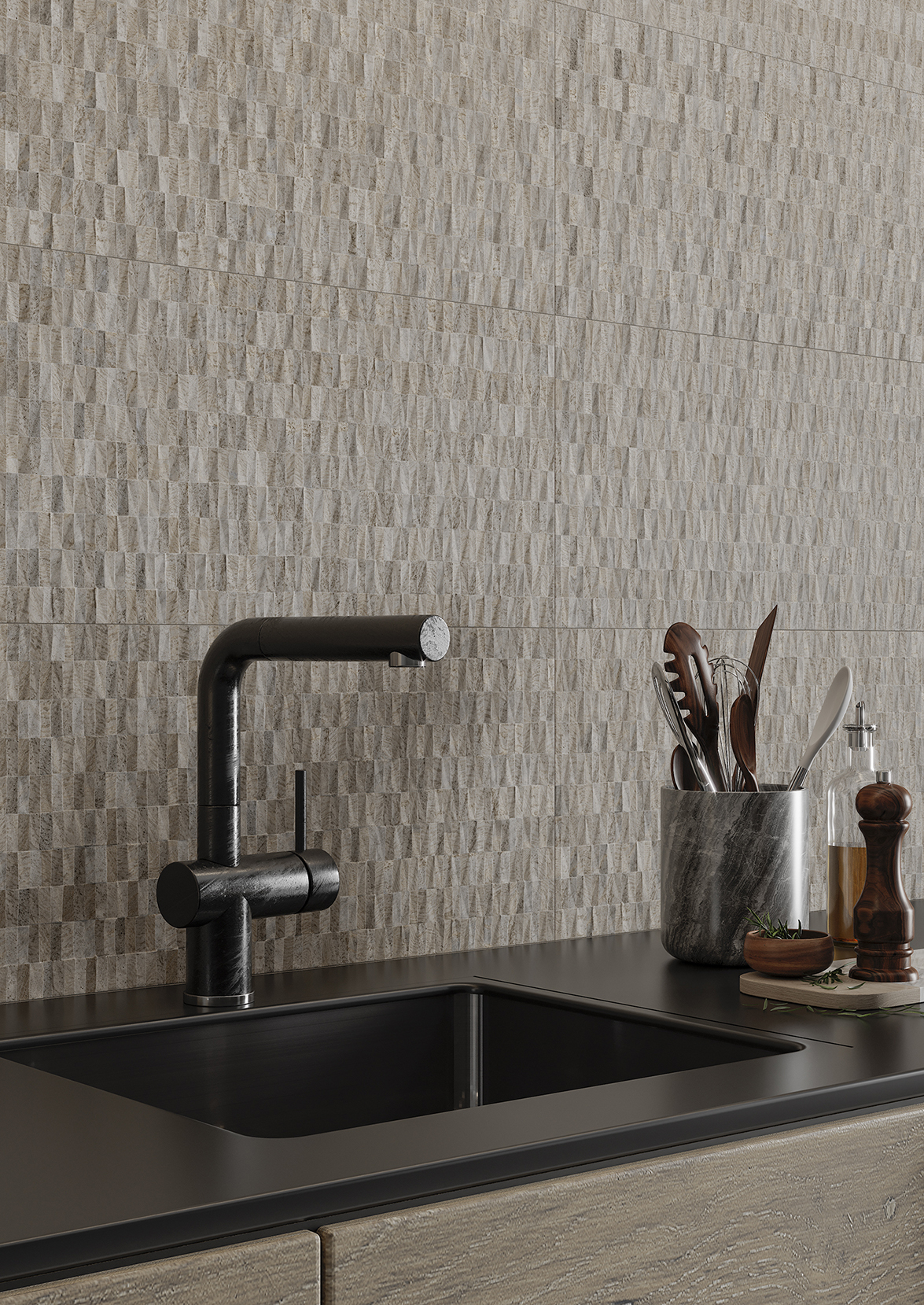 Canyon Natural
Experience in the ceramics sector is one of Gayafores' main strengths, which is why this year the company has chosen a very representative claim: 'Essence. Timeless Tiles'. Starting from the concepts of essence, ceramics and timelessness, Gayafores wants to show its idiosyncrasy, characterized by a great experience in ceramics, sustainable growth and the capacity to adapt to new times having the avant-garde as anally, both in terms of raw materials, technologies and processes.
To make this possible, at the company's stand at Cevisama 2020 (N2 P1 D48), different versions of the work done in collaboration with Ana Sansano, an illustrator born in Onda, renowned for her skill and sensitivity when drawing in pencil, will be on display. The illustration she has done for Gayafores is peculiar for several reasons. Firstly, because it revives the ceramic essence of Gayafores and brings back to life an icon of the company's origins: The El Sol factory. Secondly, because the artist has done it, moreover, on a support that is not usual in her daily life: the basque (thatis, the raw tile, the tile body before firing). A material that, as she acknowledges, has opened up endless creative possibilities for her.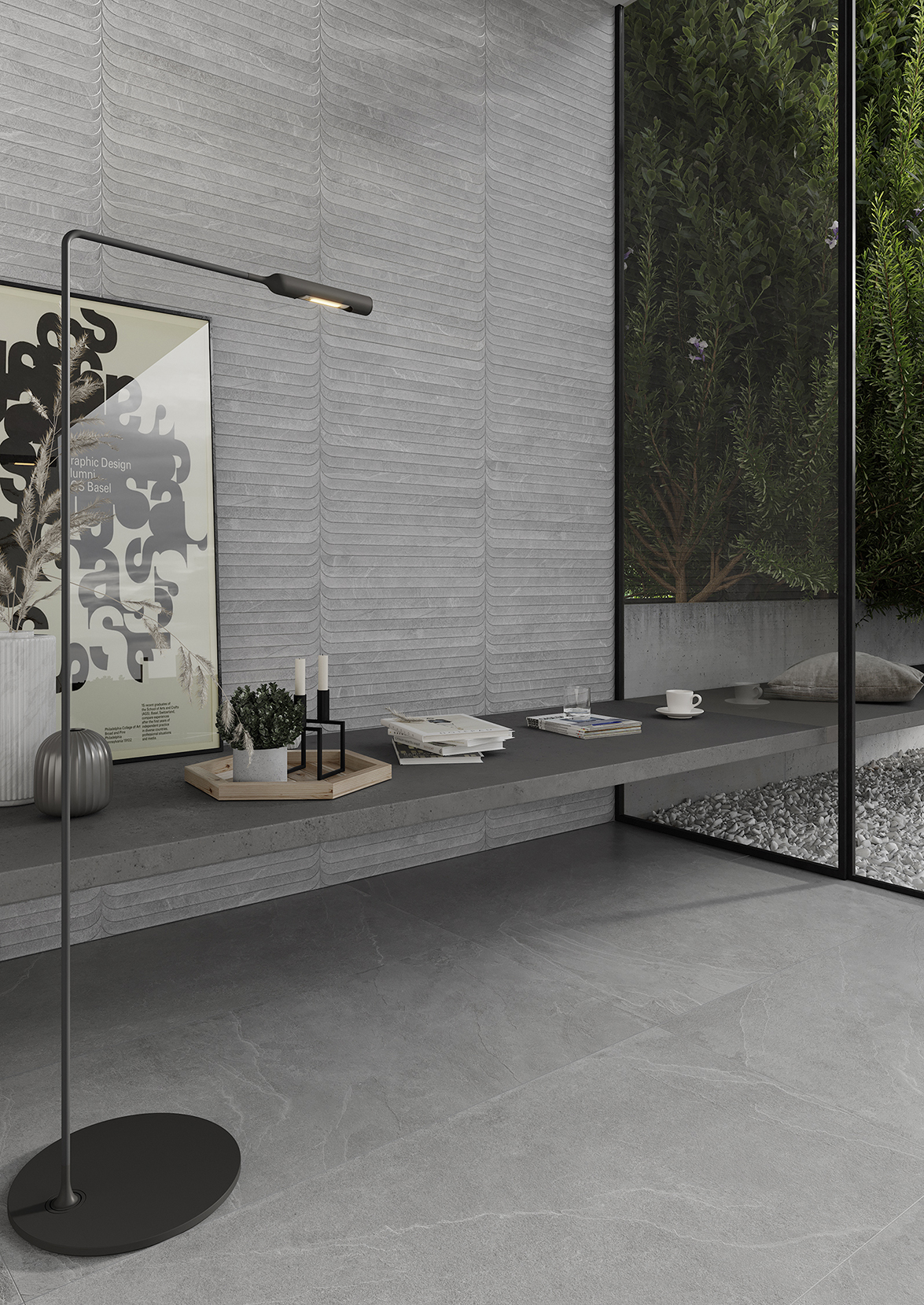 Lavik Grey
Digital material in the new collections
This 'ceramic DNA', forged from tradition and know-how, which is embodied in Ana Sansano's illustration, is also very much in evidence in the new porcelain collections that Gayafores is presenting at Cevisama 2020, from 3 to 7 February. New proposals for floor and wall tiles manufactured with the latest technology and with digital material incorporated, which allow for the generation of differentiated products with unique designs and rich in subtle details.
CANYON
The range of Gayafores stones grows with this proposal of daring design, with a very worked graphic and with a soft movement. The Canyon Collection is a sinuous, fluid and richly nuanced stone that represents an evolution of the most classic natural surfaces. The application of digital material gives Canyon a unique look, which takes as its starting point differents and stone with its characteristic mixtures of silica, calcium, carbonate or clay.
Detached and profuse in fine details, this stone comes in four formats (12,6"x24,6", 17,7"x35,5", 23,6"x47,3" and rectified 23,3"x46,9") and in four colours (Natural, Grey, Almond and Pearl). In addition, it is accompanied by a mosaic-type decoration (in formats 12,6"x24,6" and 17,7"x35,5"), which stands out for its relief structure but with a continuous surface, producing an effect of light and shade that has great potential for contemporary interior design.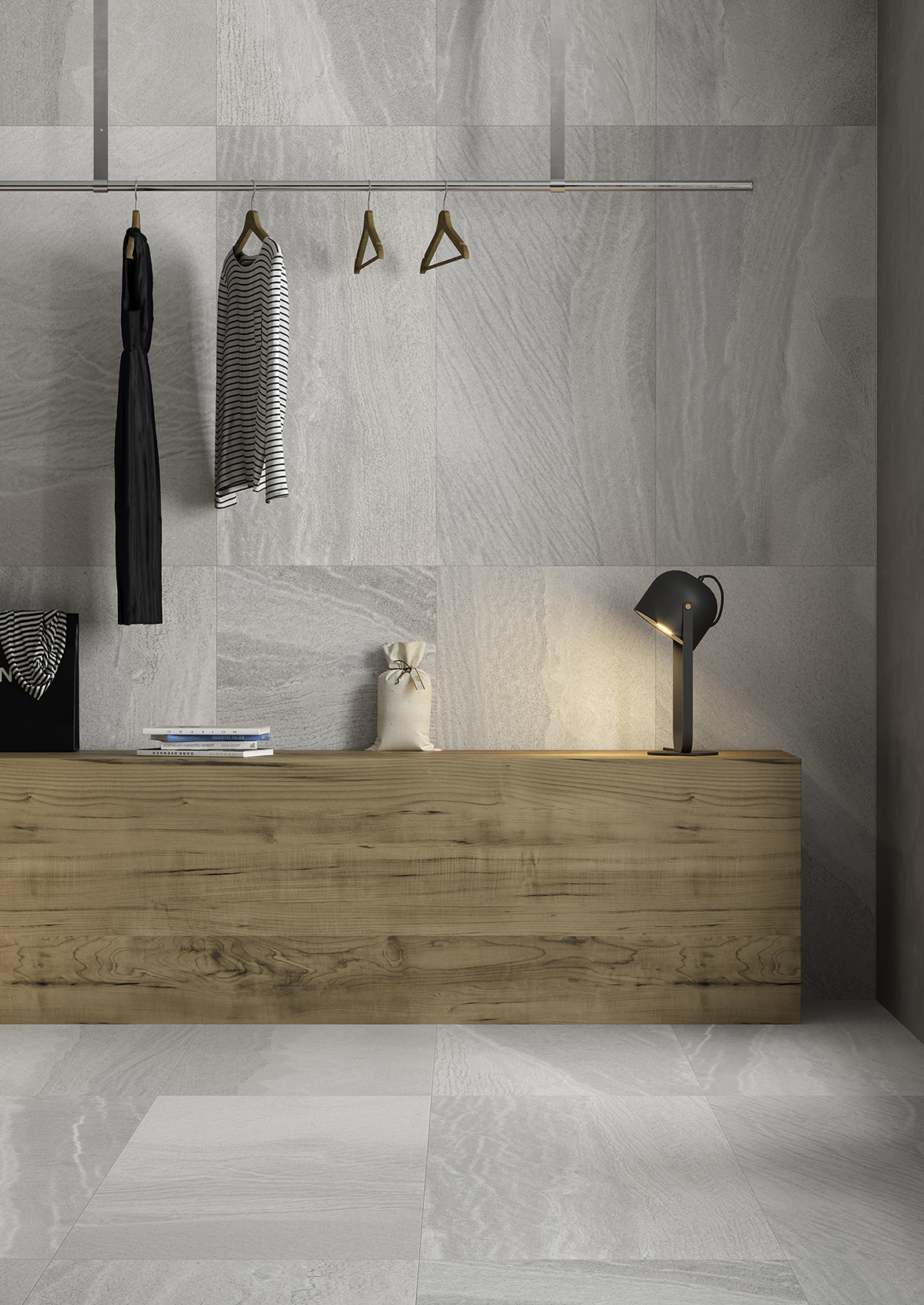 Canyon Grey
DELICE
Available in the colours Natural, Grey and Almond and in two formats (13,1"x13,1" and 6,5"x6,5"), Delice is a renewed interpretation of the traditional hydraulic tile in line with the softheritage trend that is still fully in force.
Delice is a studied project in which digital material and shade selection play a relevant role. In contrast to previous proposals characterised by bright colours and an accentuated geometry, Gayafores now presents a particular version of hydraulic porcelain tile that can be defined as particularly soft, discreet and delicate.
Delice plays at mixing the bases in the shades of Natural, Grey and Almond with the 26 different motifs that star in the collection, thus generating an elegant and timeless design that can be applied to entire floors and walls, in specific areas as a tapestry or carpet to delimit environments or simply to provide a decorative plus. In addition, the collection provides maximum versatility to create original and personal spaces, as it can be combined with stones, marbles, cement or wood with an impeccable result.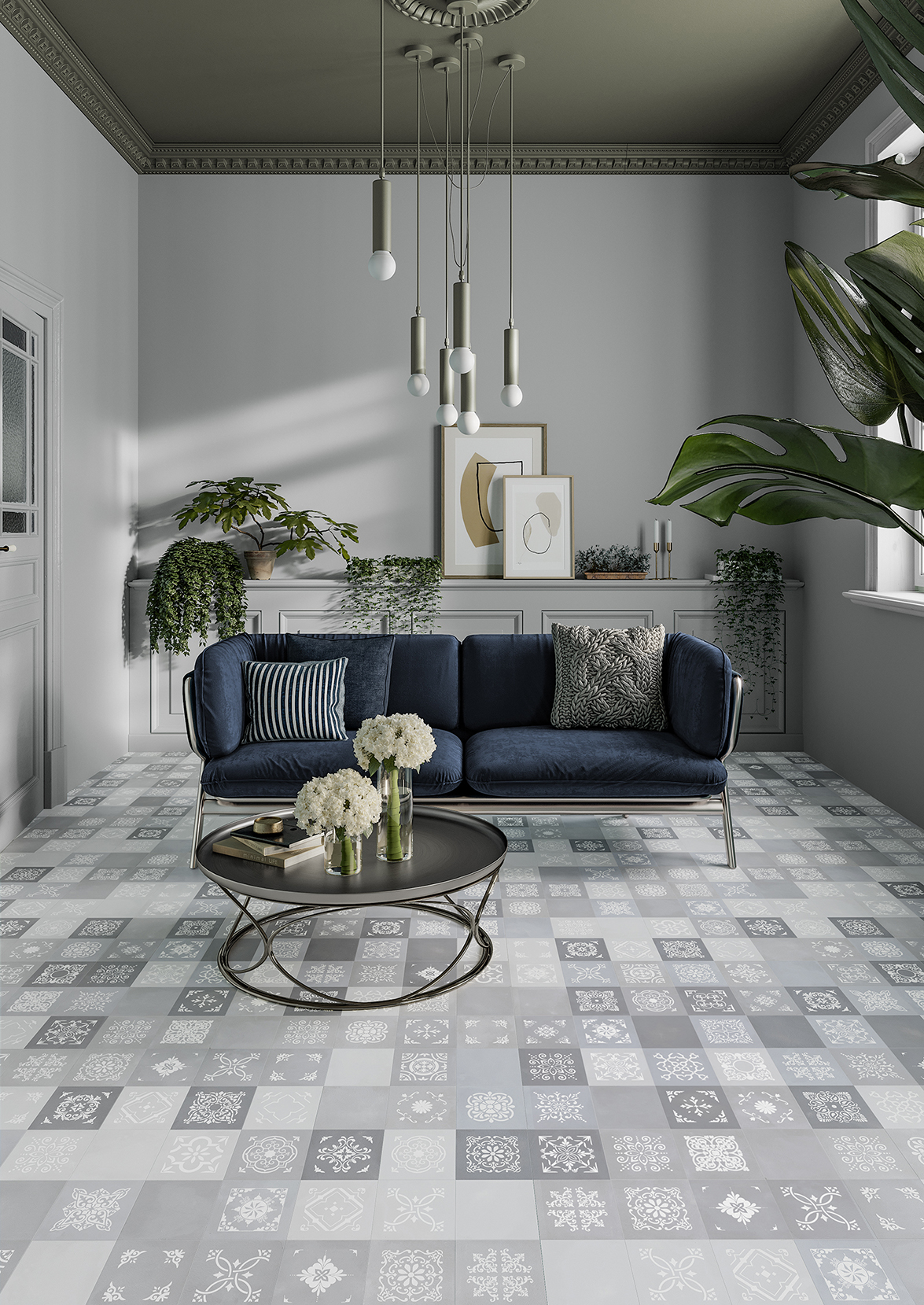 Delice Grey
LAVIK
Inspired by a typical type of slate on the north coast of Sognefjorden in Norway, Lavik is a compact, cement-like stone with thin layers that simulate a realistic 3D effect. Taking this fossil rock as a reference, the Lavik Collection includes, on the one hand, a monochromatic base in four different shades (Dark, Grey, Pearl and Almond), and, on the other, a blind-type decoration, with a relief that reproduces gentle undulations in movement. The bases are available in formats 12,6"x24,6", 17,7"x35,5", 23,6"x47,3" and rectified 23,3"x46,9" and the decors are manufactured in 12,6"x24,6" and 17,7''x35,5''.
The Lavik Collection has a serene and minimalist design, very much in line with contemporary trends in which nature exerts an outstanding influence, and its chromatic palette and subtle contrasts make it a firm candidate as a decoratives olution for allt ypes of indoor and outdoor spaces.
Lavik Pearl
Together with these new collections (Canyon, Delice and Lavik), at the stand of Gayafores at Cevisama 2020 (N2 P1 D48), the Aura, Brick Gradient and Carven collections, which were presented in the latest edition of Cersaie (Bologna, Italy).
Source: Gayafores
Top image: Delice Natural
Read more news related Gayafores published at Infurma
Visit the Gayafores website